Company Outings, Tuition Reimbursement, Express, Golang, PHP, Artificial Intelligence, Disability Insurance
2 Companies
Artificial Intelligence • Cloud
Humana Studio H is a place where data scientists, software engineers and healthcare experts come together, combining experience design with emerging technology in order to make people—and populations—healthier.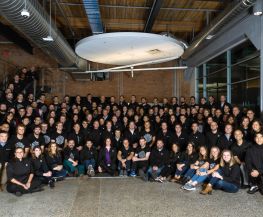 3D Printing • Artificial Intelligence
Markforged transforms manufacturing with the most affordable 3D metal and carbon fiber printers, capable of producing parts tough enough for the factory floor. Engineers, designers, and manufacturing professionals all over the world rely on Markforged 3D printers for tooling, fixtures, functional prototyping, and high-value end-user production.