Company Outings, Job Training & Conferences, Sabbatical, Teradata, Disability Insurance, Friends outside of work
3 Companies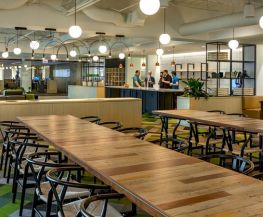 We started Peapod 28 years ago- from Peapod V.2 on floppy disk to Peapod Digital Labs, the center of all things technology and eCommerce for Ahold Delhaize. We built amazing experiences for customers whether they're ordering online for delivery or picking up in store; our technology powers the groceries of tomorrow.
Since 1851, MassMutual's commitment has always been to help people protect their families, support their communities, and help one another. This is why we want to inspire people to Live Mutual. We're people helping people. Together, we're stronger.

We're the creator of the world's most widely used real-time 3D development platform, giving developers around the world the tools to create rich, interactive 2D, 3D, VR and AR experiences. Apps made with Unity reach 2.7 billion devices worldwide and were installed more than 24 billion times in the last 12 months.