Healthtech, Company Outings, Tuition Reimbursement, Express, Golang, Disability Insurance
2 Companies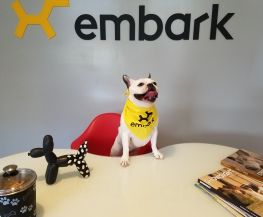 Get to know your dog more than fur deep with the most comprehensive dog DNA test on the market. Designed by world leaders in dog genetics, in partnership with Cornell University College of Veterinary Medicine, the Embark Dog DNA Test looks at over 250 breeds and more than 175 genetic health conditions and traits.
Artificial Intelligence • Cloud
Humana Studio H is a place where data scientists, software engineers and healthcare experts come together, combining experience design with emerging technology in order to make people—and populations—healthier.