Wearables, Company Outings, Job Training & Conferences, Sabbatical, Disability Insurance, Friends outside of work
2 Companies

Internet of Things • Machine Learning
We are a biomechanics & IoT workplace safety company, focused on developing the first industrial wearable & software platform for preventing musculoskeletal injuries. Our Delta-1 wearable collects 3D motion data on the hand & wrist, and attaches to the gloves workers are already wearing. Our software platform tells you who is at risk & why.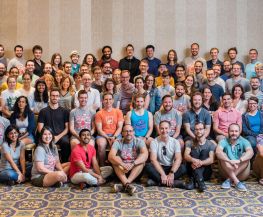 Machine Learning • Mobile
thoughtbot turns ideas into products and helps those products grow into independent companies. With over 15 years of experience, offices in major tech hubs, and a staff of developers and designers from startup backgrounds, thoughtbot can assist in all steps of the business and development process.