From Boston to Berlin: 9 Companies Hiring Remotely Right Now
Tech companies are going remote and hiring people around the world.
The holiday season is winding down, and the tech scene is winding up. And with the emergence of remote work as a standard business practice, Boston tech companies are stretching their hiring hands across the globe.
Although remote work became a reality due to the pandemic, it doesn't show signs of going away. Findstack reports that 58.6 percent of U.S. employees are remote at least part of the week, while across the globe 16 percent of businesses are entirely remote.
From employee satisfaction to the ability to hire top talent all over the world, tech companies are seeing the benefits of remote work. To learn more, Built In Boston sat down with nine tech companies to learn about how they've embraced remote work for themselves. Many of them have a workforce that reaches beyond their city limits  — and they're hiring now.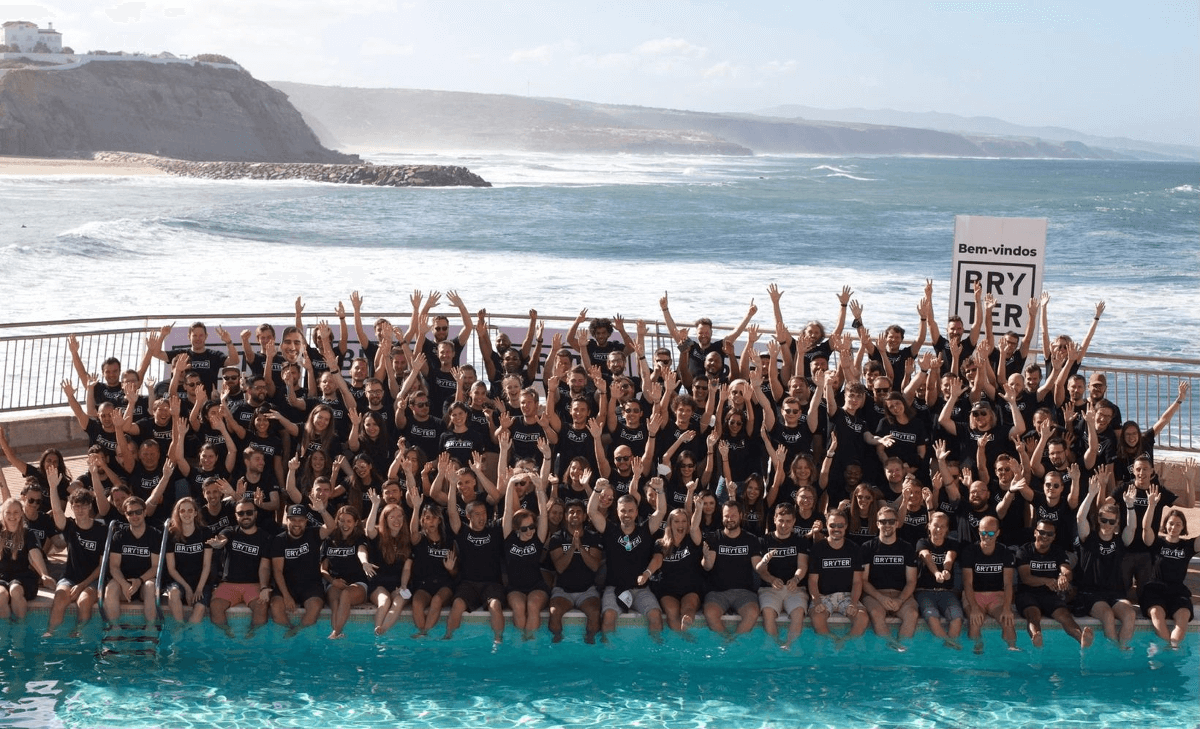 Tell us a bit about your current remote workforce. What plans do you have to expand it?
Vista is now a remote-first company! Being forced remote was definitely a silver lining from the pandemic — it gave us the opportunity to truly explore what it would be like for Vista to have a remote workforce and understand the needs of our team members. After a series of surveys, it was clear our team members loved the flexibility that came with being remote — so now all our U.S. based positions are remote, aside from our manufacturing and call-center roles. This includes finance, legal, HR, data and analytics, marketing, UX, creative, product management, sales and technology. We've hired teammates and leaders all over the country and currently have team members in 40 states — a number that continues to grow.
How do you help remote employees feel connected, engaged and supported? 
We are lucky that our leadership took a decisive position on remote work early on and removed any ambiguity. After team member surveys showed a strong desire to work remotely long term, we took immediate steps to set up a cohesive and supportive remote environment — including the creation of our remote-first team, responsible for initiatives such as building seamless onboarding experiences for new hires. We all have access to Udemy for online training and learning and have built out our collaboration tools with Box, Slack, Zoom and Microsoft Teams to strengthen our asynchronous team culture.  
Our leaders have monthly all hands to keep team members in the loop and managers have regularly scheduled one-to-ones to stay connected. We have a weekly anonymous feedback survey which has allowed us to make quick decisions for the greater good of the company, like meeting-free afternoons with focus Fridays and well-being days. Despite being dispersed across the globe, we still have the ability to have face-to-face gatherings. After downsizing our large office space, we created collaboration centers to host team gatherings and optional workspace.
Tell us a bit about your current remote workforce. What plans do you have to expand it?
Currently, over 50 percent of Arcadians work remotely and do not live close to the three office locations in Pittsburgh, Boston and Rockford. Arcadia will continue to hire employees all over the country and anticipates adding another 75 new hires in 2022. It's a great time to join Arcadia, as there are open roles in engineering, product and data management.
How do you help remote employees feel connected, engaged and supported? 
Arcadia's culture focuses on opportunities to learn and connect with other team members every day. There are always ways for employees to connect — like the bi-monthly WaterCooler sessions, all-staff meetings, weekly lunch-and-learns and trivia Wednesdays. Arcadia also features weekly employee sessions to get to know new Arcadians, lots of fun photo contests for all — including Barkadians and Kidadians — and ERG learning sessions. The company recently crowned the winner of its second Arcadia's Got Talent contest after four themed episodes. There are always opportunities to learn and connect at Arcadia.
Tell us a bit about your current remote workforce. What plans do you have to expand it?
BRYTER began, and has grown, as a remote-first company.   
While employees have the option of meeting up at one of our local hubs in Boston, New York, London, Berlin or Frankfurt, BRYTER was built for people who enjoy working remotely. There is no such thing as missing out when you're not in the office — or even the same country — as there are no headquarters. Thanks to open communication and direct access to information, BRYTER employees are empowered to do their jobs from the Canary Islands just as effectively as they can from Boston or Berlin — just ask our software developer, Tobi!
Our ability to hire top talent globally without geographical barriers has helped BRYTER scale quickly. Today, we have over 250 remote employees across more than 20 different countries. With $66 million in new funding in 2021, our US team grew from zero to 40 last year — and we have plans to double this number in the first half of 2022. We're actively looking for enterprise account executives, SDRs, customer success managers, sales engineers, marketers and many more who are excited by the no-code movement and want to come on this journey with us.
How do you help remote employees feel connected, engaged and supported?
Remote work aligns with BRYTER's human-centered culture and the belief that work should fit in one's life rather than the other way around. Its success is built on the tenants of trust and collaboration. Our default-to-yes principle and focus on cross-functional units help employees feel both empowered in their roles and connected to their peers. Virtual coffees, online meetings and both professional and personal Slack channels keep the communication flowing. For example, as a first-time mom navigating the pandemic, our working-moms group in Slack has helped me build a close-knit community with my peers across the globe.  
Virtual onsites at BRYTER are anything but boring. Our last celebration day consisted of a series of virtual experiences for employees — including a tour of the Guggenheim Museum, a gondola ride down a Venice canal, a visit to an alpaca farm and a front row seat to a magic show. The event — which was a big success with employees and their families — is a great example of the company's commitment to remotely building a fun, interactive culture. 
Tell us a bit about your current remote workforce. What plans do you have to expand it?
Long before the pandemic, Flywire embraced a hybrid and digital work environment due to the global nature of our business. We empowered our FlyMates to make their own decisions on where they worked best — and this remains true today. Some prefer to work entirely in the office, others prefer a hybrid schedule and some choose to work fully remote. Of course, this is always function and role-dependent and all of these decisions are vetted and approved by managers and people leaders. 
If anything, the pandemic validated our belief that where people work is a lot less important than how they can be most productive. By eliminating a requirement to work every day in the office — and instead trusting FlyMates to make their own decisions on where they work — we create a more engaged and fulfilled community of employees. Moving forward, the roles that we hire will continue to be a blend of in-office, hybrid and remote, grounded in our belief that FlyMates can be empowered to make their own decisions.
How do you help remote employees feel connected, engaged and supported? 
We've always believed that culture is much more than happy hours and free lunch — it's about community, long-term relationship building and engagement. With many of us working remotely during the pandemic, we committed ourselves to providing great experiences to our FlyMates even in a more remote setting.
We've doubled down on our investment in mental health and wellness and regularly run virtual workshops on many topics. We've also increased investment in our DEI initiatives, providing resources such as allyship training, open forums and more. Additionally, recognizing that FlyMates still enjoy face-to-face time, we regularly invest in corporate retreats — what we call FlyLodges — for small groups, where they can spend time together in unique locations working and socializing. So far, FlyMates have enjoyed the FlyLodge experience in the USA, Israel, China, Romania and Spain with more planned this year.
We don't know what the future holds as the world continues to deal with an ongoing pandemic, but we strongly believe in providing amazing digital and in-person experiences, ensuring that there is flexibility in schedules for FlyMates to be fulfilled both personally and professionally.
Tell us a bit about your current remote workforce. What plans do you have to expand it?
Much like our approach to mastering data, our current remote workforce is anything but siloed. Remote Tamrs make up approximately a third of our current employees across the organization. Naturally, our remote workforce will continue to expand as Tamr grows. With current Tamrs based from Boston to the U.K. and customers headquartered across the globe, we look forward to continuing on our path of virtual success. At Tamr, we focus less on geographic location and hone in on the exciting opportunity to network with and hire top talent globally.
How do you help remote employees feel connected, engaged and supported?
Tamrs have always had the option to work remotely. Regardless of physical location or proximity to our offices, we believe in supporting employees wherever they feel most productive. Leaders and managers are dedicated to weekly one-on-ones, team meetings and trainings, ensuring all voices are heard on a consistent basis. We encourage Tamrs to network with other employees through coffee chats, ERGs, DEI initiatives, virtual movie nights, cooking classes and common interests. Our extensive internal Slack channels — from #pets to #tamrlife to #puns — create a remote culture where people genuinely feel comfortable connecting with anyone at the company.
Tell us a bit about your current remote workforce. What plans do you have to expand it?
We're currently still working in a remote-first model, which means that the majority of our employees are working from home — although some people for whom our physical office provides especially significant well-being benefits are using our office. At some point in the future, we plan to transition to a hybrid model where all of our employees will have choose-where-you-work flexibility — allowing them to work fully remotely, in person or a mix of the two. Long-term, we plan to continue to offer fully remote work as an option for our employees, including for all of our currently open roles. We've always placed a high value on being able to offer flexibility and trusting all of our team members to figure out what work setup allows them to feel the most productive, supported and engaged — both during and outside of work.
How do you help remote employees feel connected, engaged and supported?
Our remote culture, like our in-person culture, prioritizes inclusion and thoughtfulness. We know that our remote and in-person work cultures can't be identical, but the same values guide our choices — including having an environment where we can all contribute meaningfully, learn from one another and lean on each other. Life can be messy and unpredictable, and when you're working remotely things will come up — kids wandering through the room, dogs barking, the dishwasher running. It's been really important to our culture for employees to know they can count on one another to give each other grace, flexibility and support, regardless of where they're working from.
 We also know that building a strong remote experience requires listening. We continually gather input to more fully understand how our employees experience work and what we can do to make it better for them. This includes things like adapting what technology we'll use for hybrid meetings, trying out different group sizes for social events and keeping in mind that just because we try something new once doesn't mean we have to stick with it — we can try it out, do some listening and modify it to be better!
Tell us a bit about your current remote workforce. What plans do you have to expand it? 
Even before the pandemic, Numerated's hybrid workforce allowed employees to work from home when they couldn't make it to our Boston headquarters. Even so, our team mostly lived in Massachusetts, with the exception of a handful of employees. When the pandemic hit, we quickly joined the first wave of businesses in the city moving to fully remote in hopes of flattening the curve.
We soon realized an opportunity that came along with the move. For years, we limited our talent pool to one geography. Moving to fully remote meant we could hire the best people for the job, no matter where they are in the country — and that's exactly what we've done. Today, nearly 45 percent of our workforce is located outside of Boston, with employees working from more than 27 different states. We still provide a WeWork space in our home city for Numerators that feel most productive in an office, company meetings and client events — but the overwhelming majority of our time as a team is spent online as opposed to in person.
As we look toward 2022, we plan to continue our strong growth and will recruit across all 50 states.
How do you help remote employees feel connected, engaged and supported?
The easy part of transitioning to remote work is getting the tech right. The hard part is taking everything that made office life great and translating it to the new normal.
For us, this meant building a virtual environment where employees feel engaged and energized — and, most importantly, where they can develop a sense of belonging.
At Numerated, we have an entire team dedicated to making this happen by building a great employee experience. This includes new employee benefits like our wellness program, at-home events like holiday cookie decorating and cocktail-making classes, and making sure our team always has the best swag.
As a young company, we also wanted to make sure our culture doesn't stagnate in a remote setting. In that regard, we haven't stopped building new, important programs — like diversity, equity, inclusion and belonging (DEIB), corporate social responsibility (CSR) and leadership development. In fact, we've sped them up by providing these initiatives with even more resources.
Tell us a bit about your current remote workforce. What plans do you have to expand it?
We went remote almost two years ago. The only way I can describe our workforce is resilient. We have not let the lack of physical interaction stop us from effectively collaborating and being successful as a team. 
Even though we're in the midst of a pandemic, we continue to add treemates across the country. Now backed by Global Payments, our plan is to continue to expand our workforce. Our engineering team is rapidly growing and we have many great roles open currently.
How do you help remote employees feel connected, engaged and supported?
Our people are our most important resource, and we do everything we can to create a supportive environment. 
We have a remote-first culture — we want everyone to work on their own terms and trust our people to set their own schedules and shape their days however they see best. We host weekly companywide town halls to keep our employees connected to what is going on across the business. We also engage with our employees by hosting virtual happy hours, volunteering events, walking challenges and lunch or coffee roulettes where our treemates are matched weekly with a new lunch or coffee buddy. This year, we also plan to hold our second annual "Ship It Day," where our team takes 24 hours to work in teams of their choice on a project to present to our executive team. Winning projects even get implemented across the company and have solved many company-wide problems. 
We support our employees by ensuring they have the right home office set up and offering employees flexibility in their schedules and unlimited vacation time to ensure employees can take time to recharge when they need to.
Tell us a bit about your current remote workforce. What plans do you have to expand it?
We currently have colleagues working remotely in seven states across all US time zones.  For certain positions on our software development teams, operations teams and general and administrative teams we are open to supporting remote employees in the majority of US states. We are really focused on software engineering — front-end, back-end and testing — to help build and answer for the unique challenges our tech seeks to solve.
How do you help remote employees feel connected, engaged and supported?
Our remote work culture is high-touch, engaging and communicative — through multiple channels of communication, we develop a strong bond. Distribution of work, opportunities to take on projects and specific challenges are distributed equally between remote and local teams. We celebrate together, sending items to each employee individually ahead of milestone celebrations. Finally, where and when possible, we plan in-person team meetings to bond, build and socialize.