Built In Boston's 50 Startups to Watch in 2018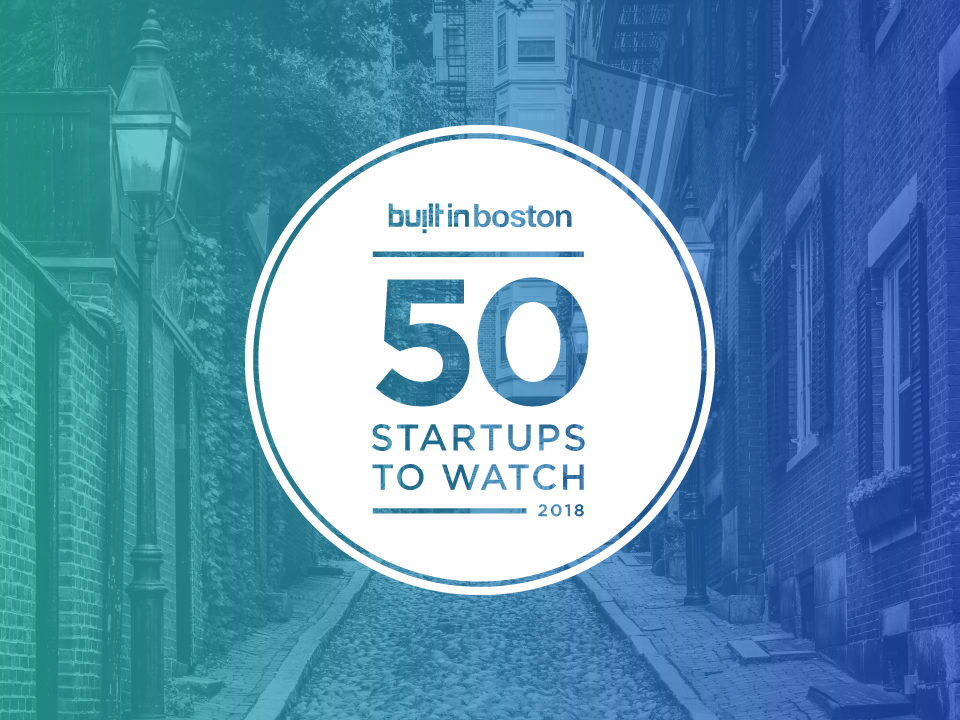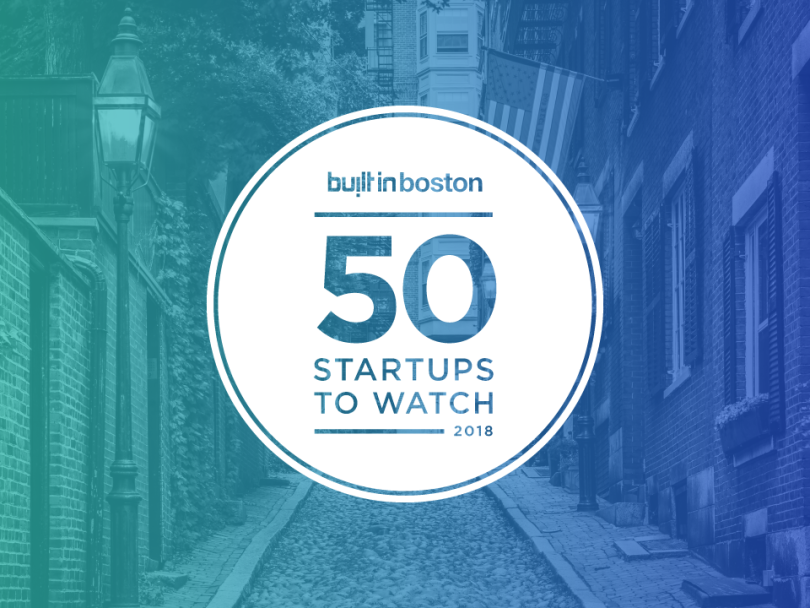 Boston's tech sector continued to blossom in 2017, as startups launched in virtually every industry — from cybersecurity to robotics and everything in between. Meanwhile, venture capital firms continued to pour money into the city's legacy industries, including healthtech, edtech and fintech. But what can we expect in 2018?
With an eye for fresh funding, top talent and innovative technology, Built In Boston has carefully selected 50 young companies  — all less than five years old — that we believe will make a significant impact on tech over the next 12 months.
Boston Startups Hiring Now
Veo Robotics
PlacePass
PathAI
Kensho Technologies
NewStore
Hometap
Buoy Health
Here are 50 startups in Boston to watch in 2018: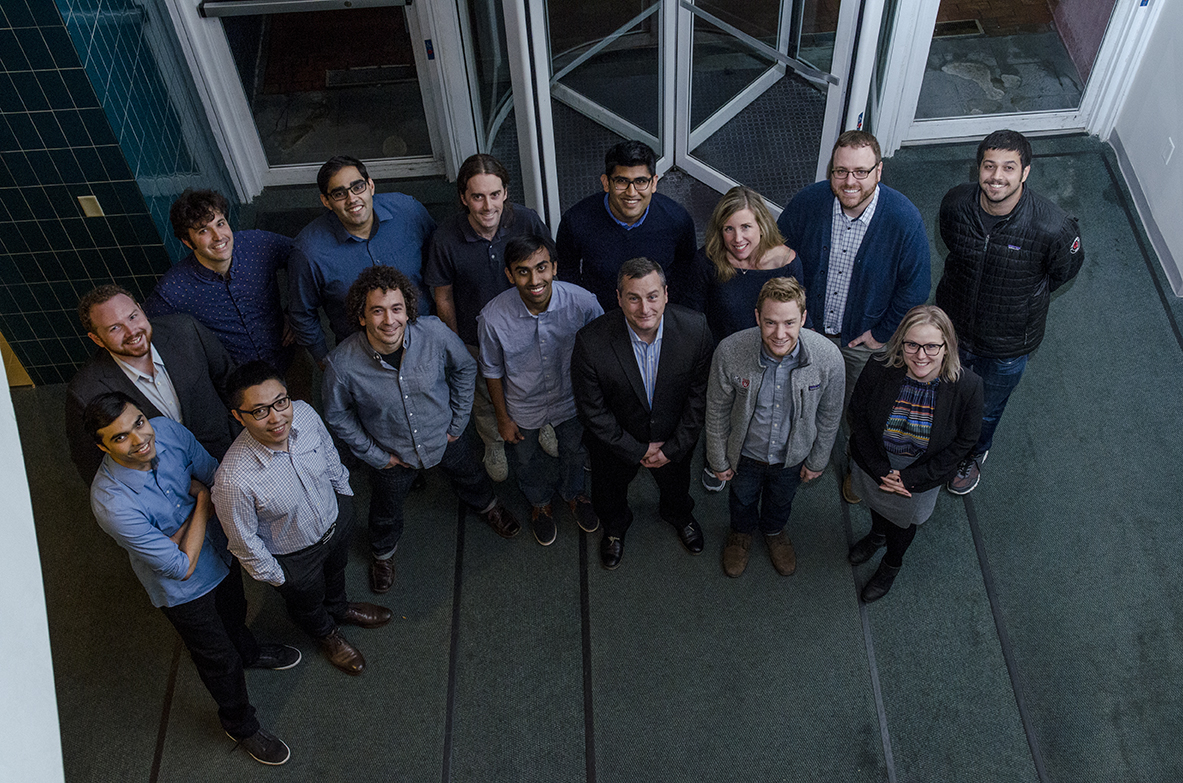 PathAI creates AI-powered software to help pathologists be faster and more accurate when diagnosing diseases. In November, the company raised $11 million in a Series A round led by General Catalyst Partners to expand its team of 15 and to grow its technology, with total funding at more than $15 million. Though PathAI's technology is not yet at work in the field, we look forward to seeing how pathologists will use the product to digitize a field that still predominantly relies on microscopes and glass slides.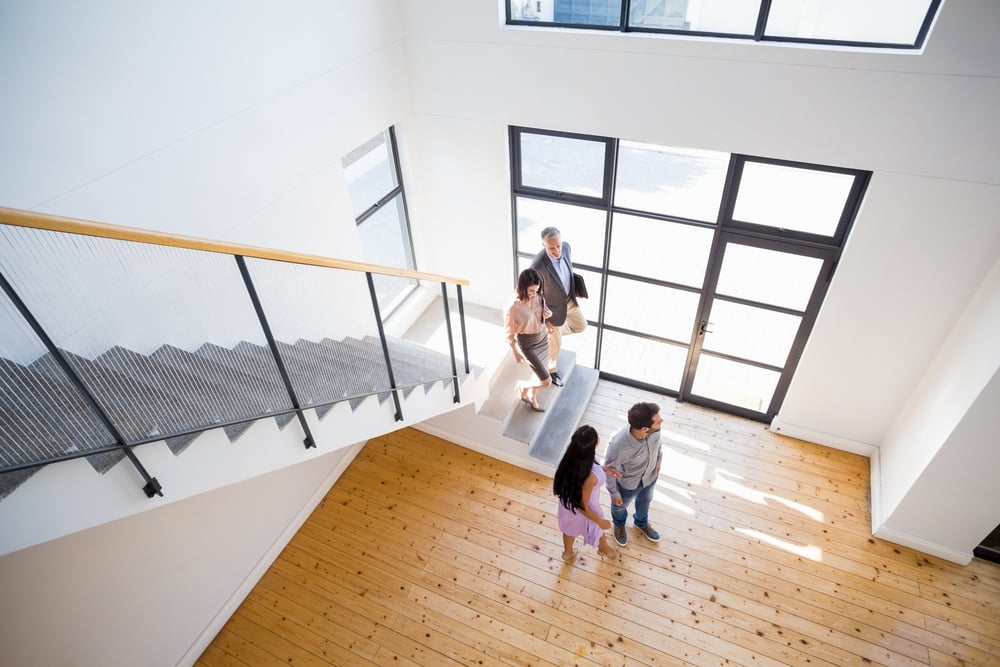 Usually, buying a home means taking on debt. But what if you could use home equity to pay your bills or supplement a fixed income? That's the idea behind HomeTap, a new startup with the mission of making homeownership more accessible and affordable by providing home equity partnerships that let homeowners sell portions of their homes to cover their expenses.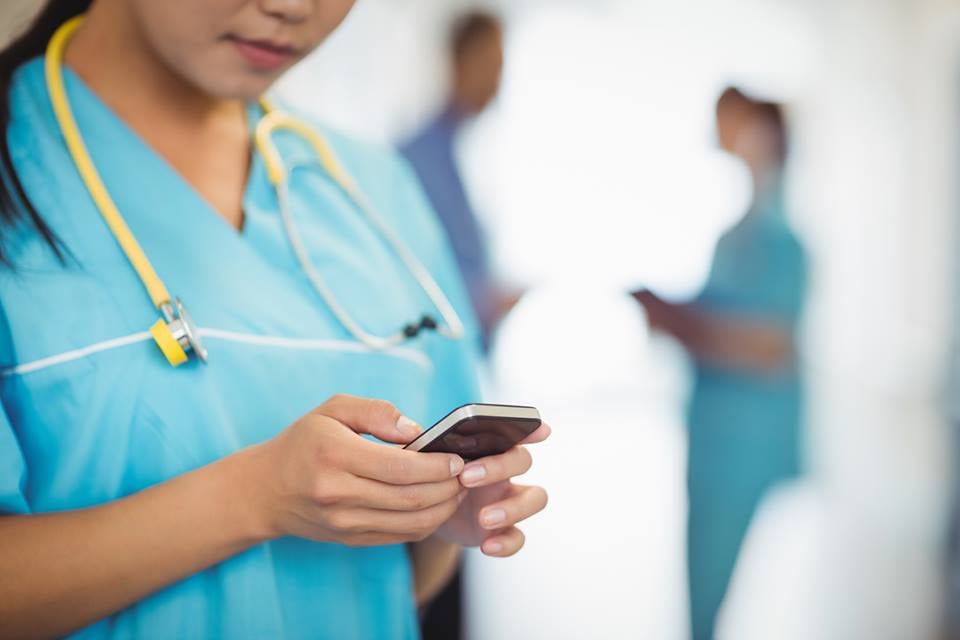 The connectRN platform lets nurses find open shifts, and hospitals post shifts they need to fill. The platform offers extra income for nurses and eliminates the need for hospitals to use placement agencies — saving time and money. The Newton-based startup raised over $2.5 million in funding in May to grow its product and expand its partnerships with staffing firms, including Lifebridge and Autumn Lake.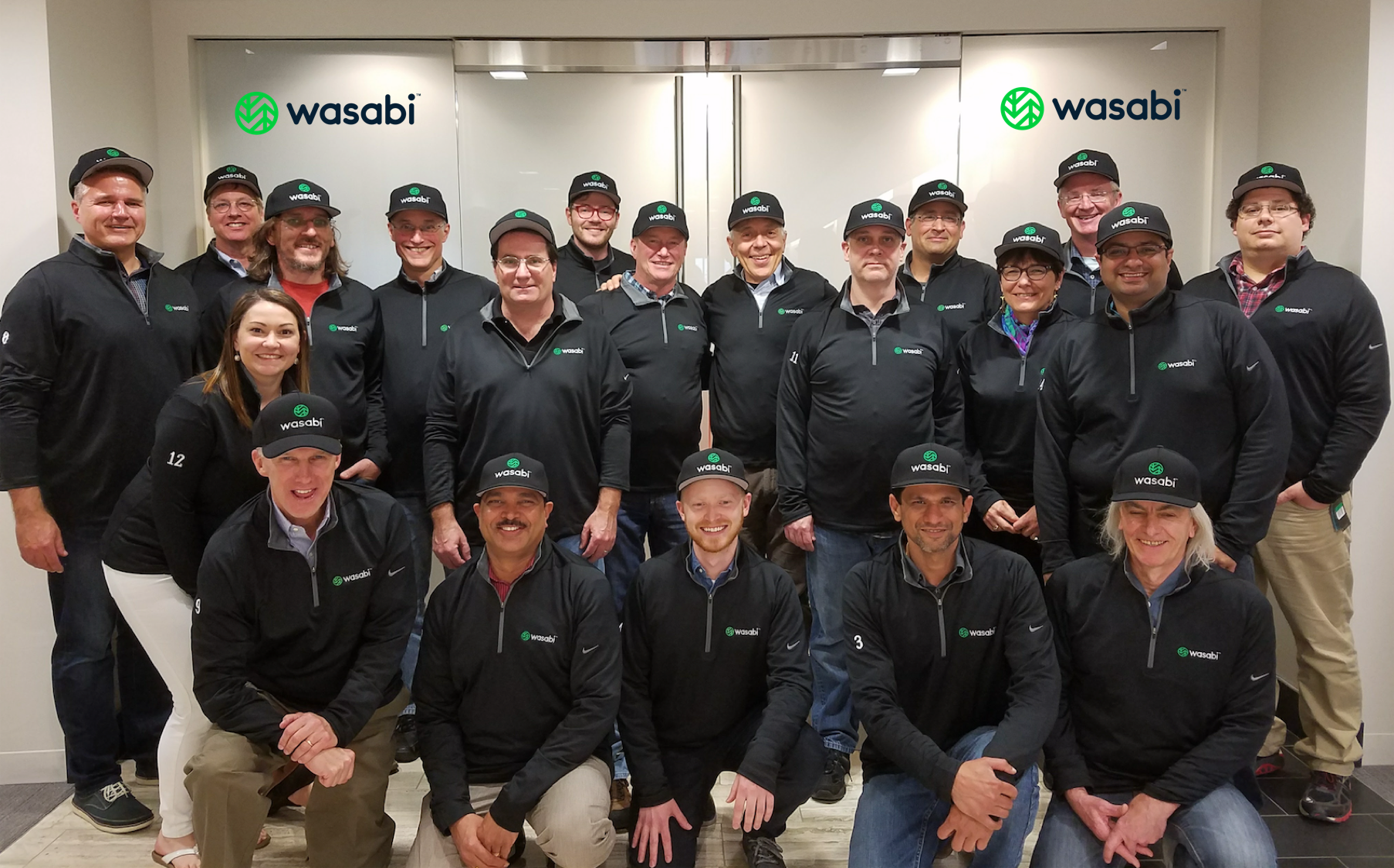 Founded by Carbonite co-founders and cloud storage pioneers David Friend and Jeff Flowers, Wasabi hopes to be the "hot storage company" that delivers low-cost, fast and reliable cloud storage that's cheaper and faster than Amazon S3. Launched in 2015, Wasabi already has over $19 million in seed funding to scale its product.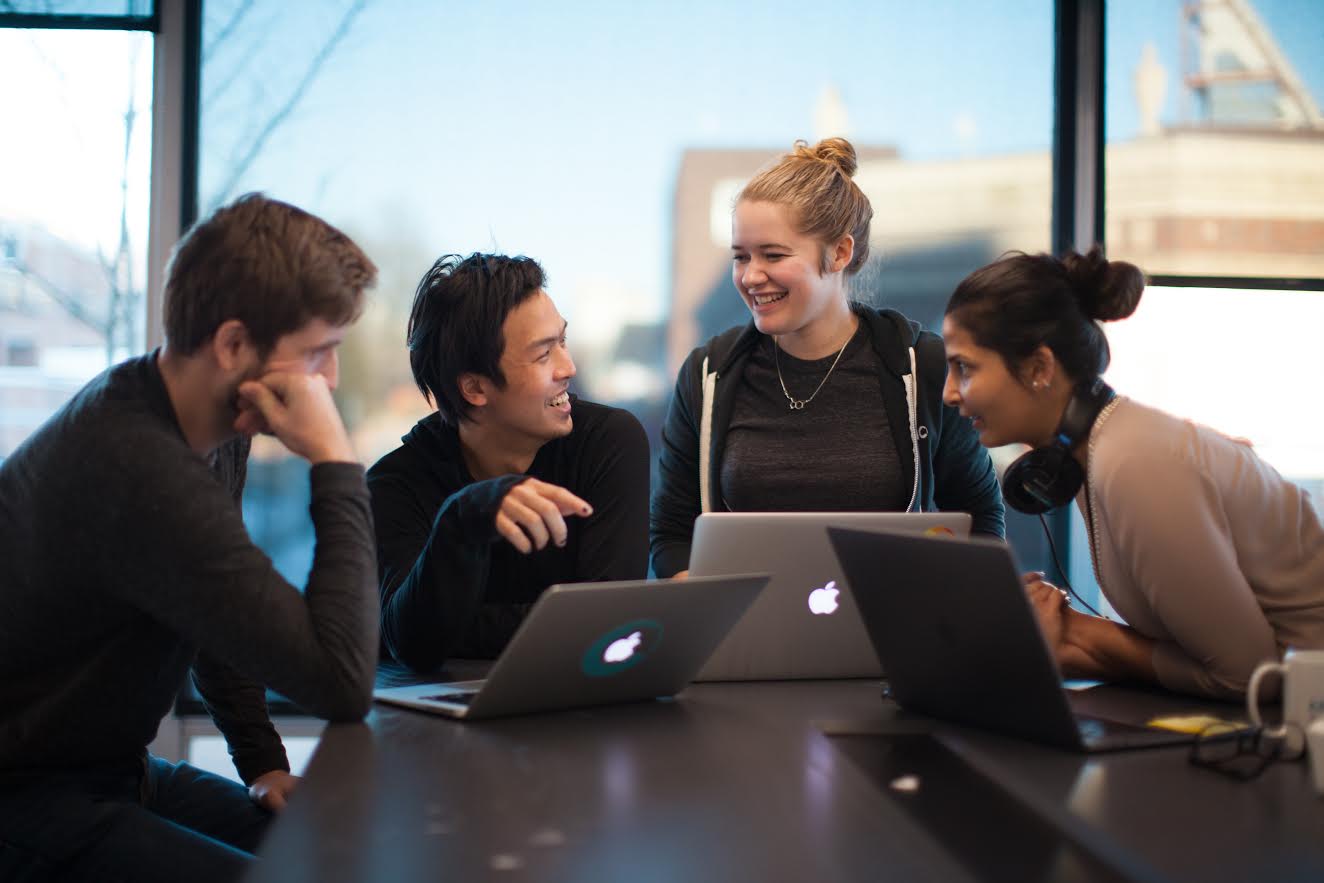 Kensho, which has already secured over $67 million in funding, is making a new class of analytics tools for investment professionals. Founded in 2013 by team members from Harvard and MIT, Kensho uses a combination of natural language search, graphical user interfaces and secure cloud computing to help financial institutions answer complex questions quickly — and in plain English.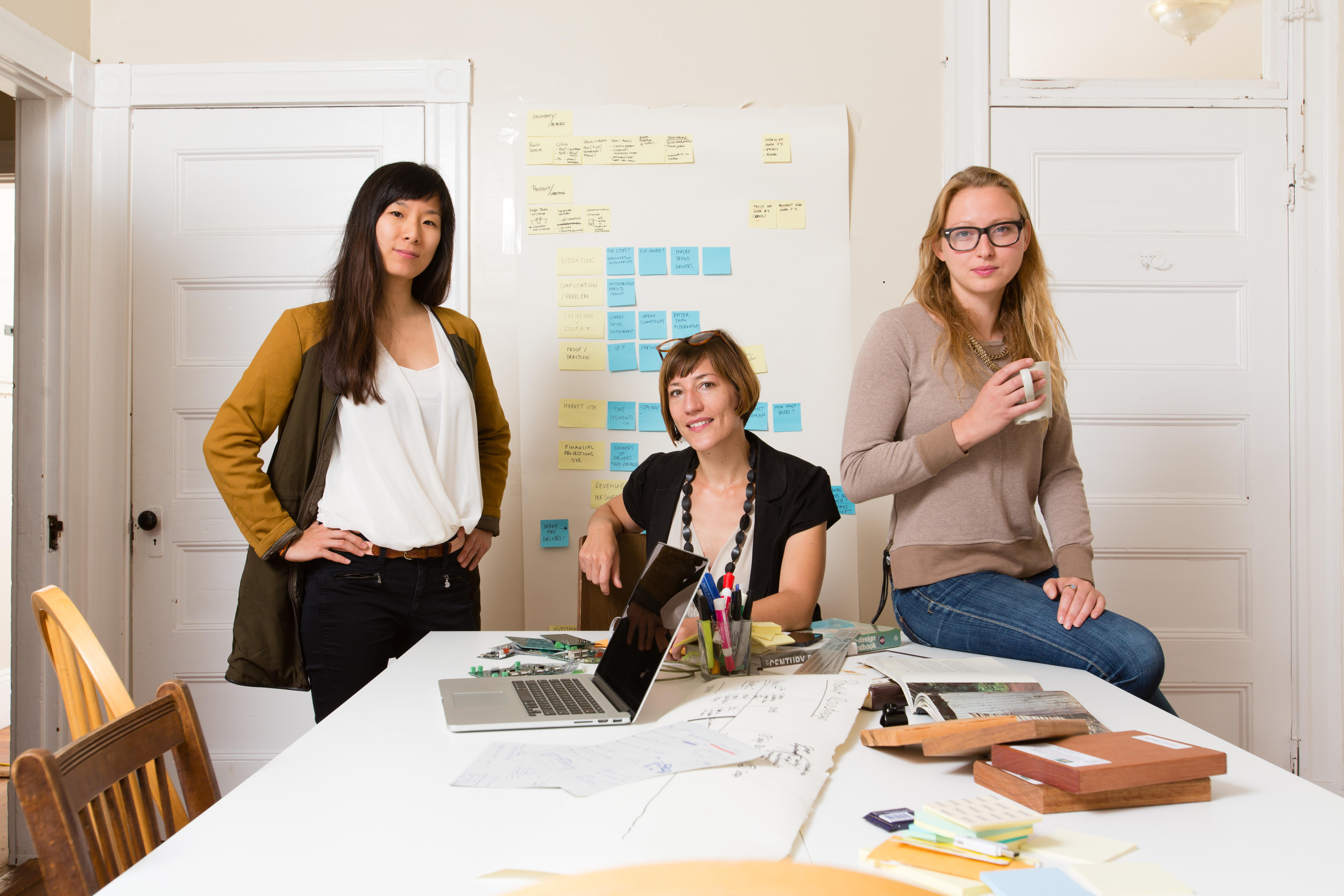 Launched from MIT in 2014 by three women, Soofa's goal is to "reinvent" public spaces through its smart infrastructure, which includes benches and signs that monitor how the public interacts with them. Soofa's solar-powered benches can charge electronic devices via USB ports and feature sensor-enabled technology to measure activity in outdoor spaces. So far, Soofa benches have been deployed in over 75 cities including Boston, Miami and Los Angeles, and the company recently unveiled another 'smart' product: the Soofa sign, which offers a platform for neighbors to share events, artists to share their work and businesses to engage with customers.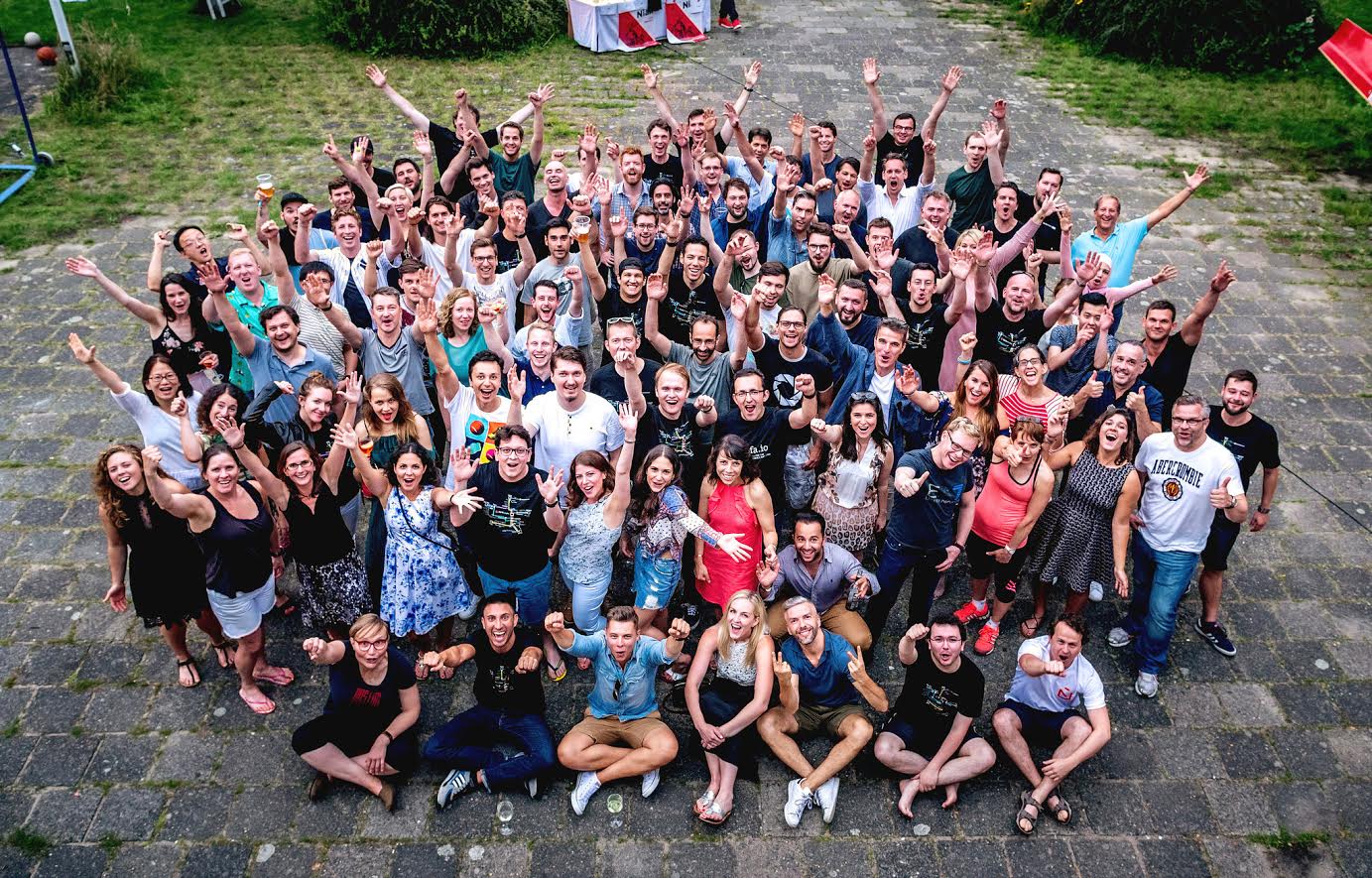 Move over, Amazon. Founded in 2015, mobile retail platform NewStore is on a mission to help smaller brands compete with mobile-first tools and strategies that consumers have come to expect from larger companies. Through the startup's platform, users can make the most of the company's services, such as ordering clothing for in-store pickup and receiving a push notification when the order is available. In July 2017, the company raised a $50 million Series B round to roll out its product to more brands and retailers, expand its team and improve its software capabilities.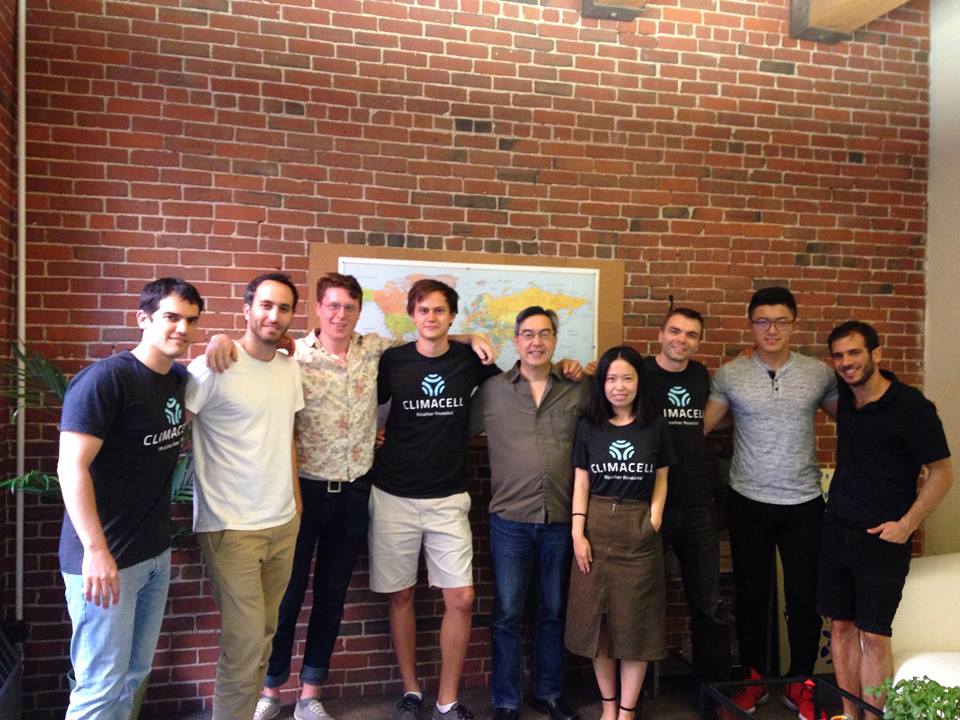 Nearly $3 trillion of the U.S. economy's GDP is at risk to weather every year, but Boston-based startup ClimaCell hopes to change that. ClimaCell, which raised $15 million in funding this November, offers software-based hyperlocal weather forecasting for industries such as aviation, insurance, financial services and defense. The company gathers weather observation data from wireless networks that feed into its forecasting models. The results pinpoint weather down to city block level in real time at one-minute intervals up to six hours in the future.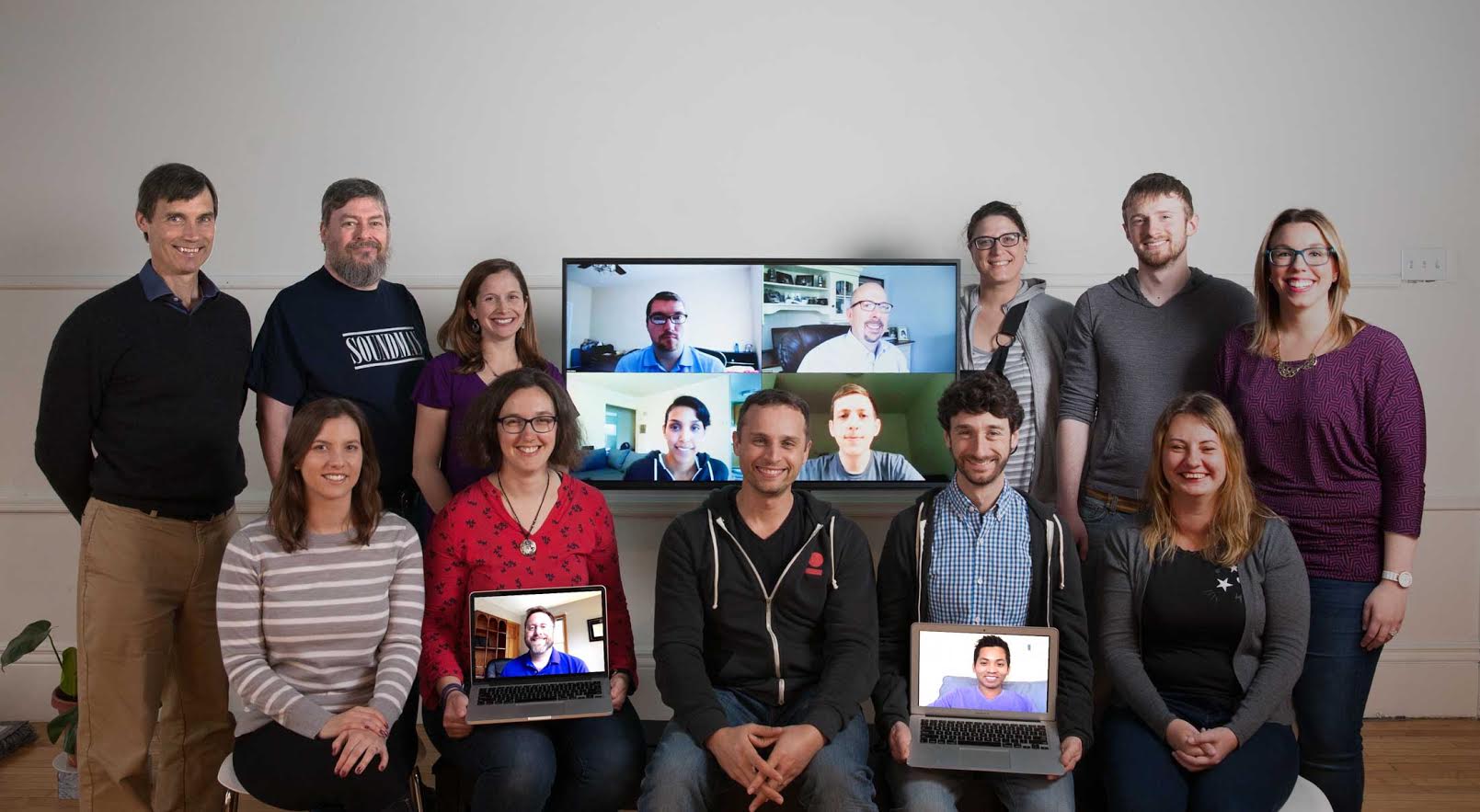 Founded by iRobot alumni Max Makeev and Mark Schnittman, Somerville-based startup Owl Labs wants to create a video conferencing solution that better supports remote employees. Launched in 2014, Owl Labs' flagship product is Owl, an IoT video conferencing hardware tool designed to improve meetings for remote workers via a USB audio and video device that helps them feel more connected. The company burst out of stealth mode in May 2017 with $6 million in funding that was used to push the startup's product to market and grow the Owl Labs team.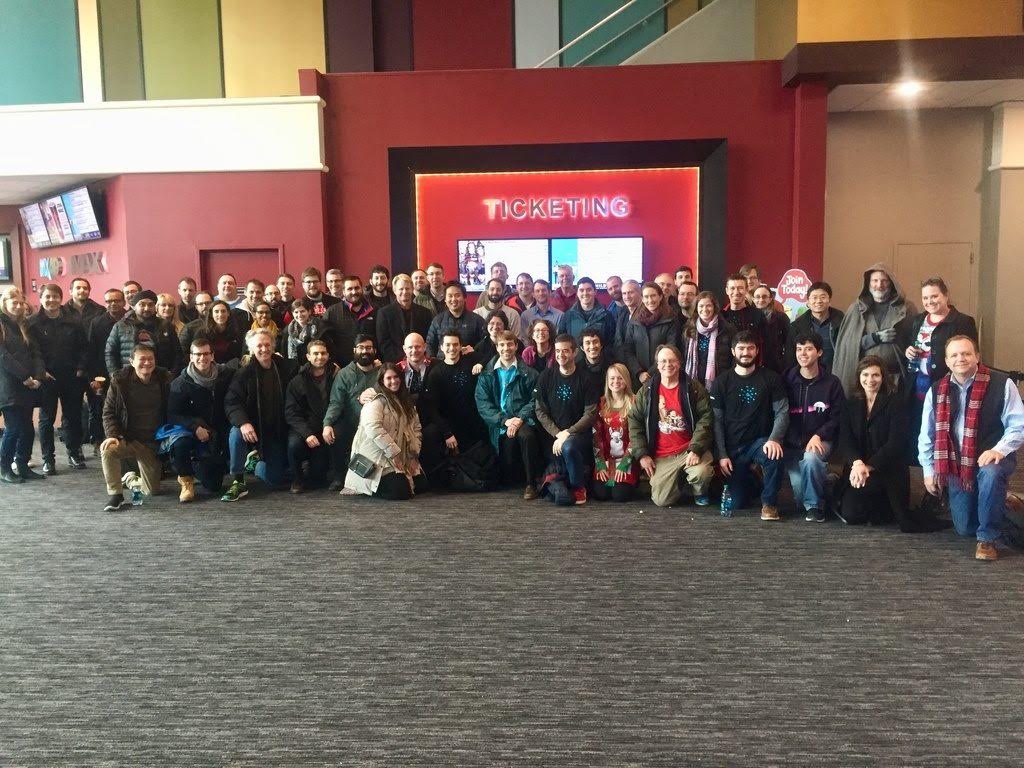 Founded in 2013, Cambridge-based Tamr aims to take the hard work out of preparing data for analysis. The company, which stepped out of stealth mode in 2014, lets businesses tap into swaths of structured and semi-structured data, transforming it into precise maps and visualizations that experts in various fields can use to make decisions faster. Thus far, Tamr has raised a whopping $41 million in funding from the likes of Google Ventures and New Enterprise Associates.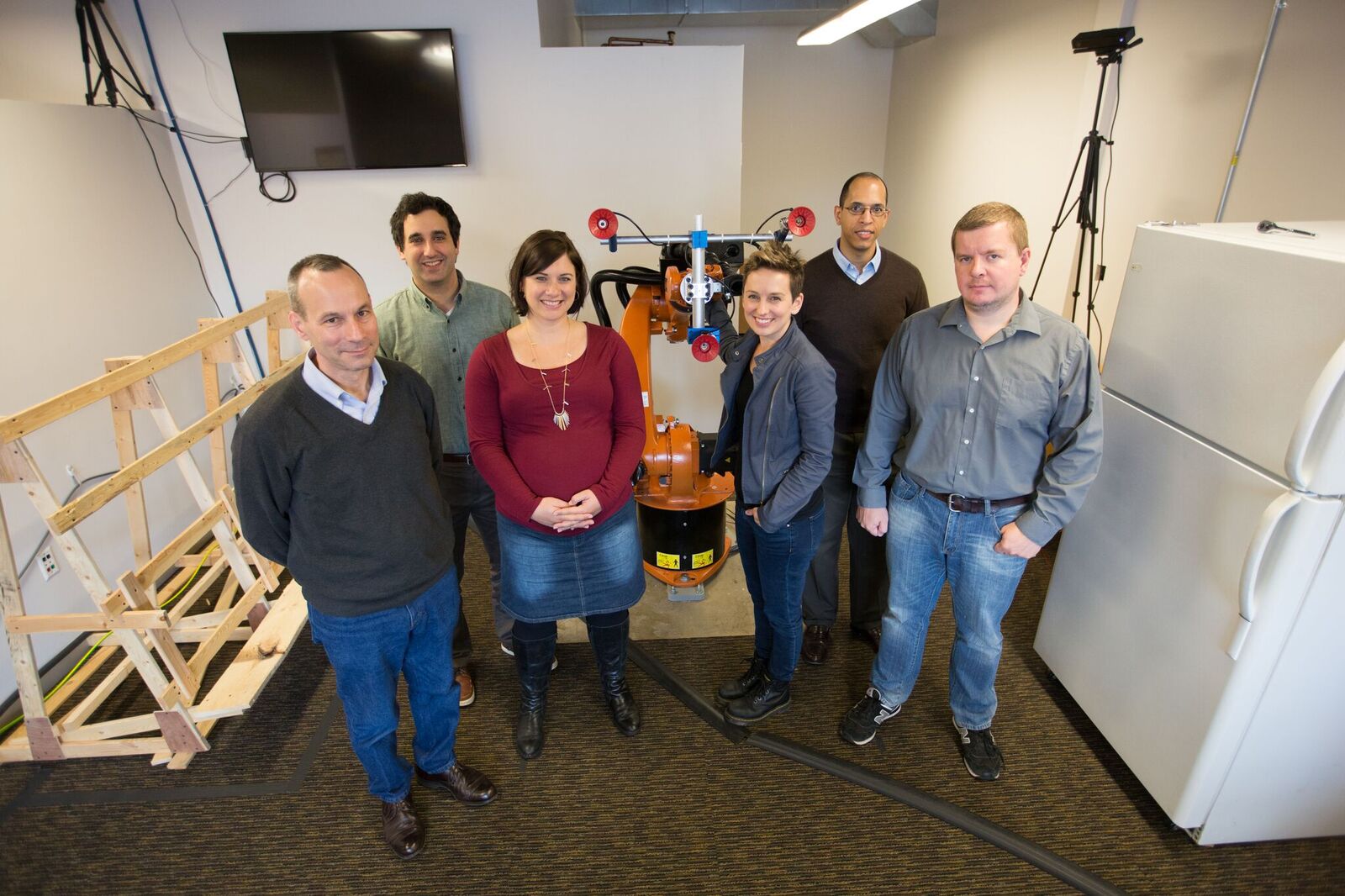 Founded in 2016 by veterans of some of Massachusetts's top robotics companies (iRobot and Rethink Robotics), Veo Robotics is on a mission to give robots "eyes and brains" so they can safely work with people. Currently, industrial robots generally operate inside massive cages to keep factory workers safe, but Veo wants to make these robots safer by adding 3D sensors and software to the machines so they can categorize people and objects around them. The company has already garnered some major backers: Google took part in a $12 million round in October 2017.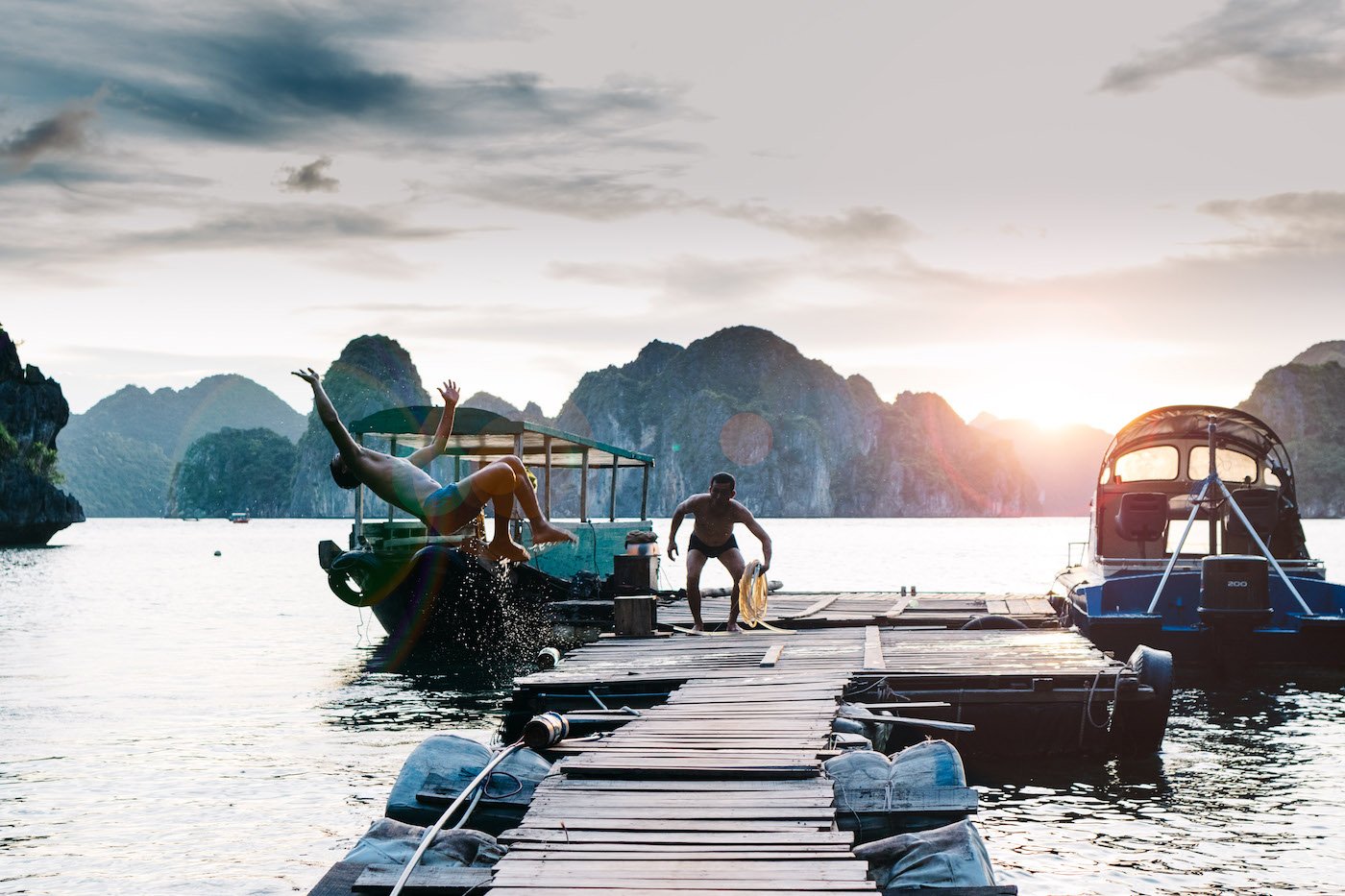 Whether your dream is to ride a donkey through the Grand Canyon or take a surfing lesson on Bondi Beach, Cambridge-based PlacePass aims to be the travel tech company that hooks you up with amazing experiences. The startup, which offers more than 100,000 heart-pumping tours, is on a mission to connect travelers with cool activities wherever they go — and it has raised $14 million in funding since its launch in 2015 to do so. PlacePass' platform provides a metasearch service for in-destination experiences that range from cooking classes and hiking excursions to sumo-wrestling sessions.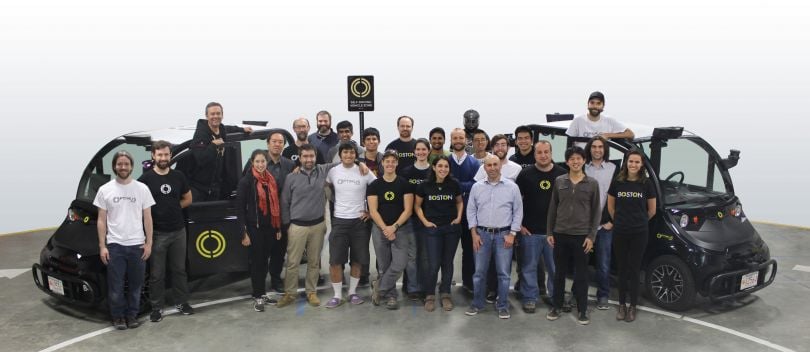 Optimus Ride is an MIT spin-off company that is making self-driving car technologies for the future. With backgrounds ranging from robotics to urban planning, the Optimus team was approved in the summer of 2017 to begin testing their autonomous vehicles on Massachusetts roads. Optimus Ride secured $18 million in funding in November (led by Greycroft Partners) to grow its vehicle fleet and expand its team. Total funding for the company is over $23 million.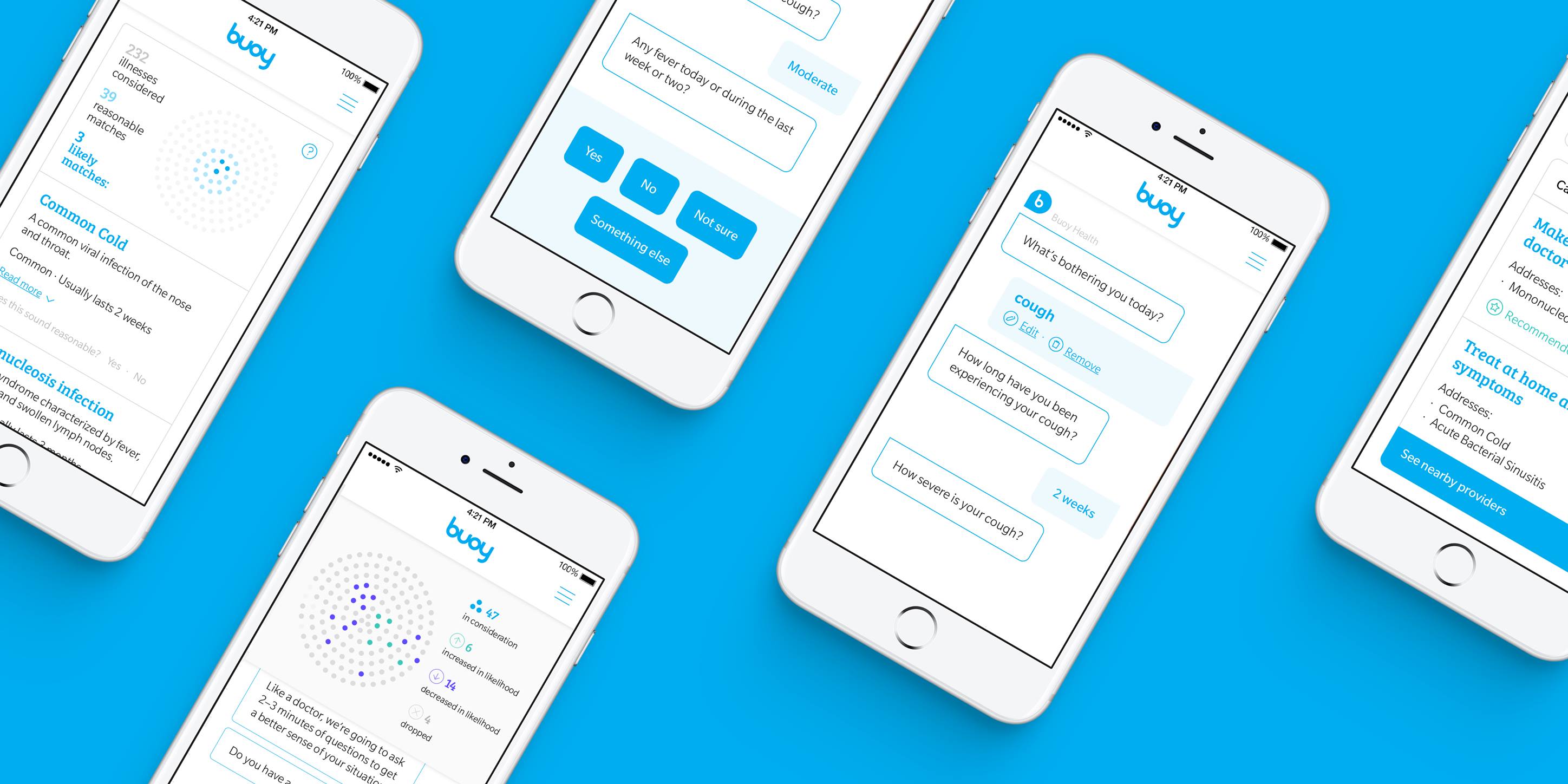 Formed at the Harvard i-lab, Buoy Health offers a smart symptom checker called "Buoy" that leverages artificial intelligence, machine learning and proprietary data to give consumers a real-time, accurate analysis of their symptoms, helping them embark on the right path to getting better. In August, Buoy raised a $6.7 million Series A round to grow its engineering and marketing teams, as well as to bring its symptom checker into new markets.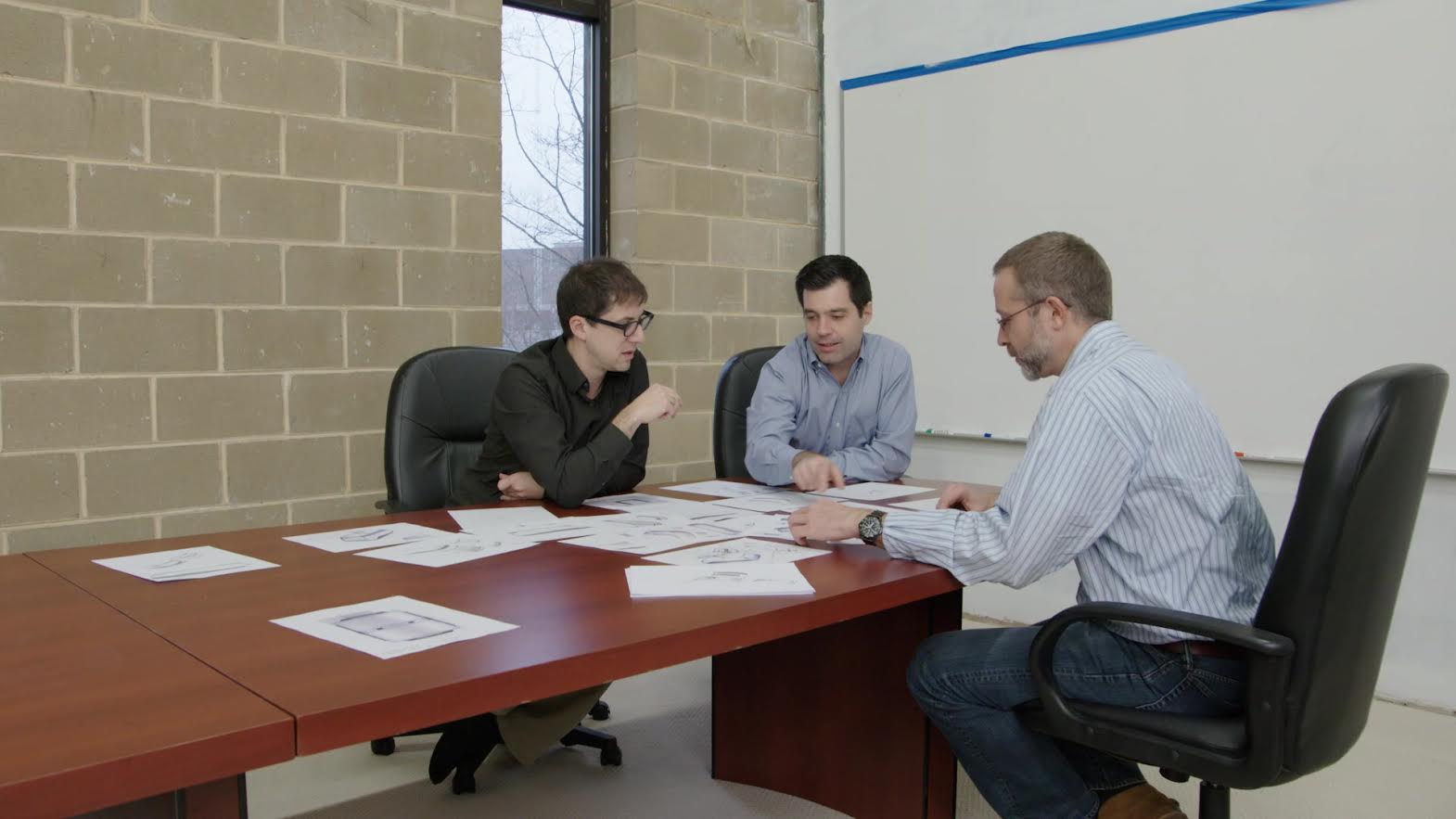 6 River Systems is a Waltham-based robotics company on a mission to redefine fulfillment automation for e-commerce and retail operations. One of its warehouse robots, Chuck, uses state-of-the-art sensors to navigate work zones and can carry up to 160 pounds of material. The startup raised $15 million in July — with total funding at $21 million — to accelerate the deployment of its warehouse products and handle the rising tide of e-commerce orders.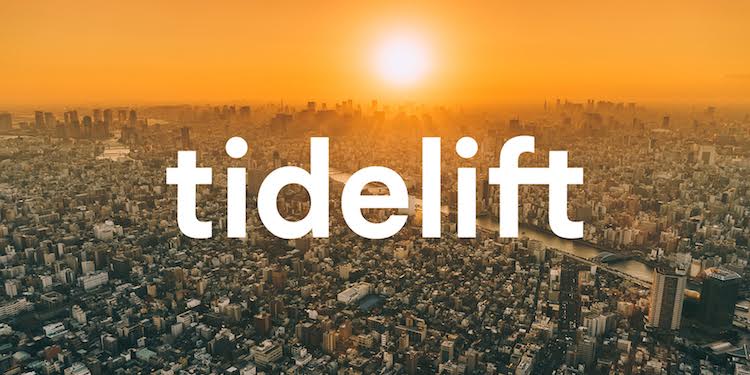 With $15 million in funding under its belt, stealthy startup Tidelift plans on making open source software more user- and developer-friendly by making sure the code users rely on is "secure, supported, easy to integrate and properly maintained." The company, which has secured backing from local venture capital firm General Catalyst, was founded by former GC venture partner Donald Fischer.
Alyce plans to disrupt the corporate gift-giving industry with its AI-powered corporate gifting software, which analyzes the recipient's social data and business goals to decide on the right gift at the right time. Founded in 2015, Alyce's platform sources gifts from a trove of more than 30,000 products and experiences with values that range from $5 to $5,000. Alyce raised $5.3 million in funding in October 2017, which the company used to expand its platform and grow the team.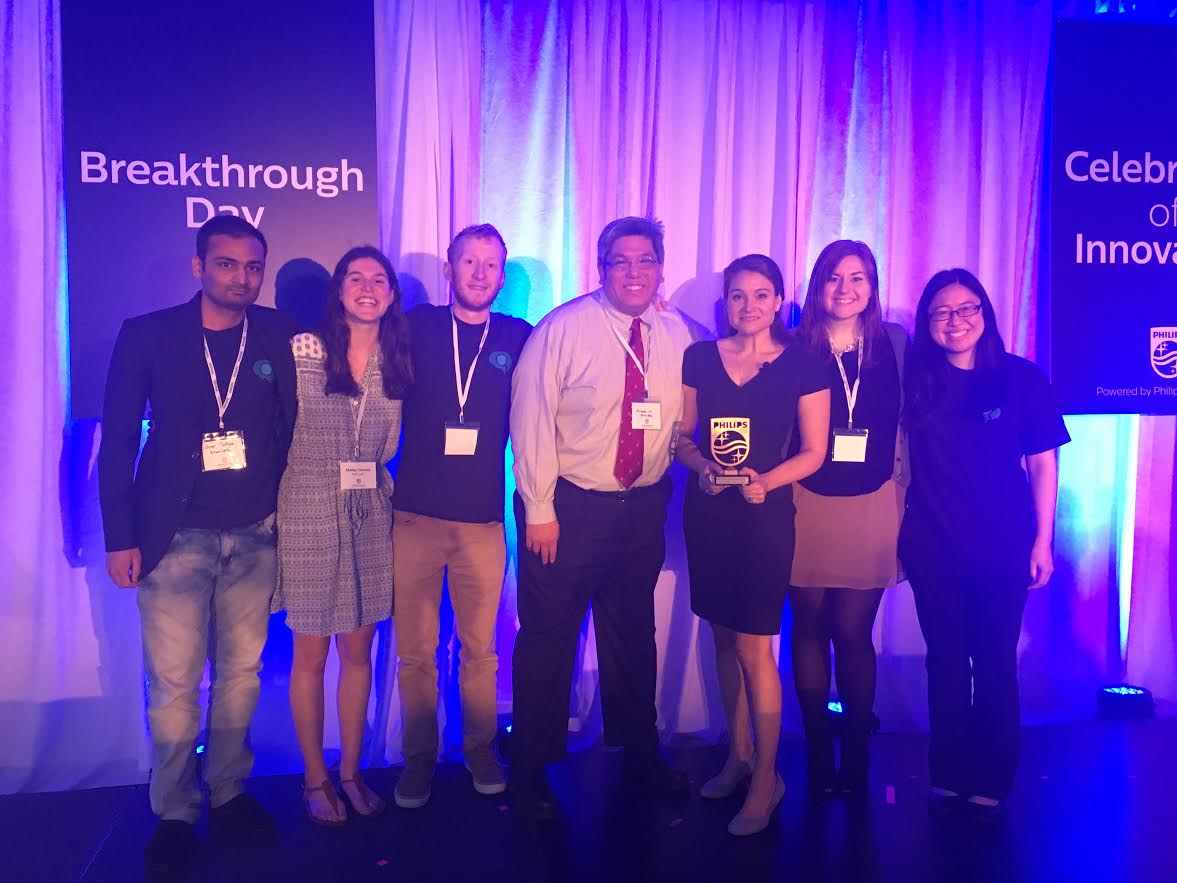 BrainSpec provides a software platform that enables efficient, accurate and non-invasive diagnosis of brain disorders. For doctors who diagnose and treat brain diseases, BrainSpec can help diagnose a wide range of neurological disorders — including brain tumor progression, Alzheimer's disease and traumatic brain injury — in a non-invasive manner geared toward improving patient care. The healthtech startup was a part of Techstars Boston's 2017 class.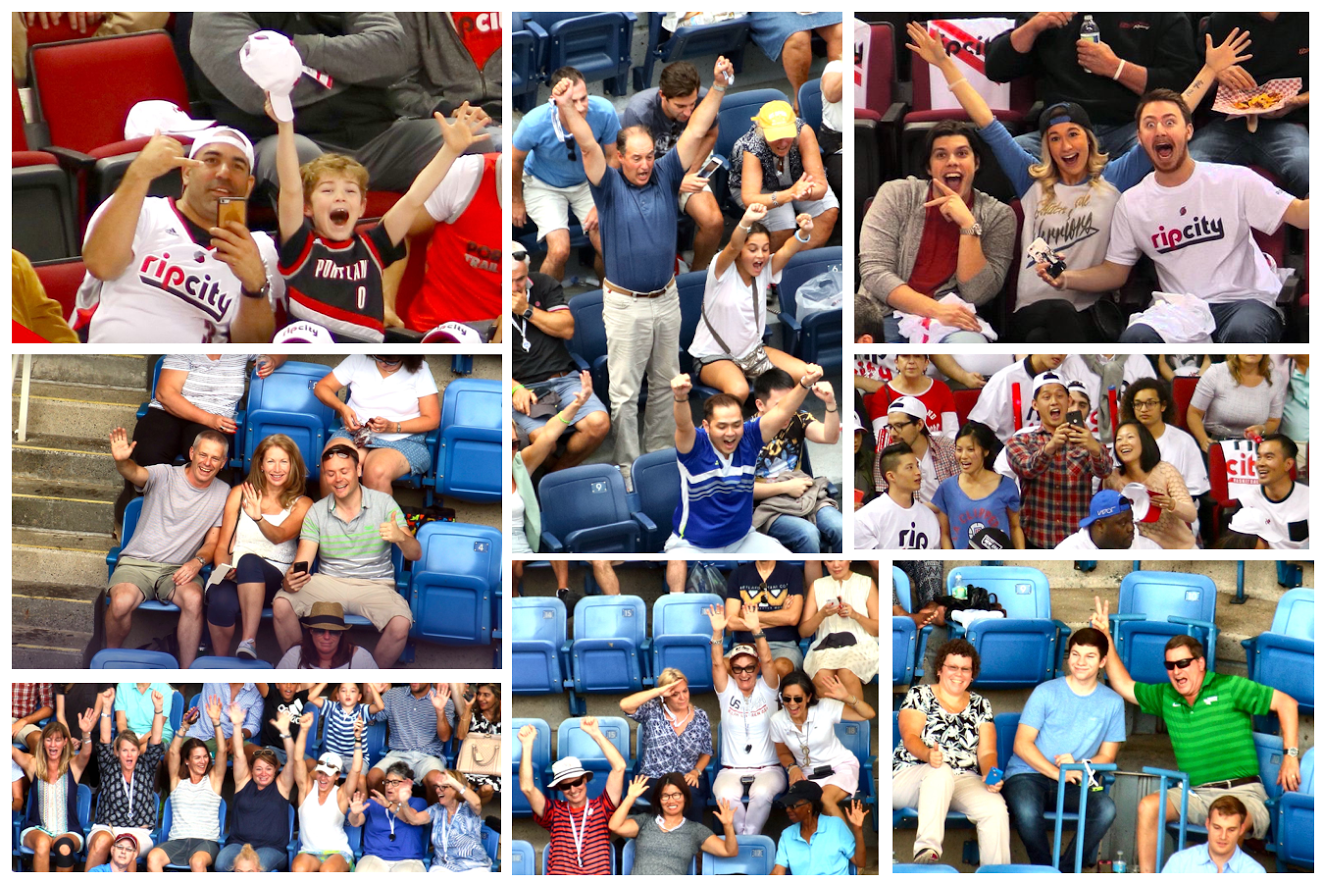 Fans: There's now another way to engage with your favorite sport. A member of Techstars Boston's 2017 cohort, Brizi automates and monetizes fan content in sports stadiums with augmented reality stadium cameras. Brizi's cameras can overlay brand content as fans interact with them — taking photos and videos to post on social media, which makes sponsorships social and fan-centric.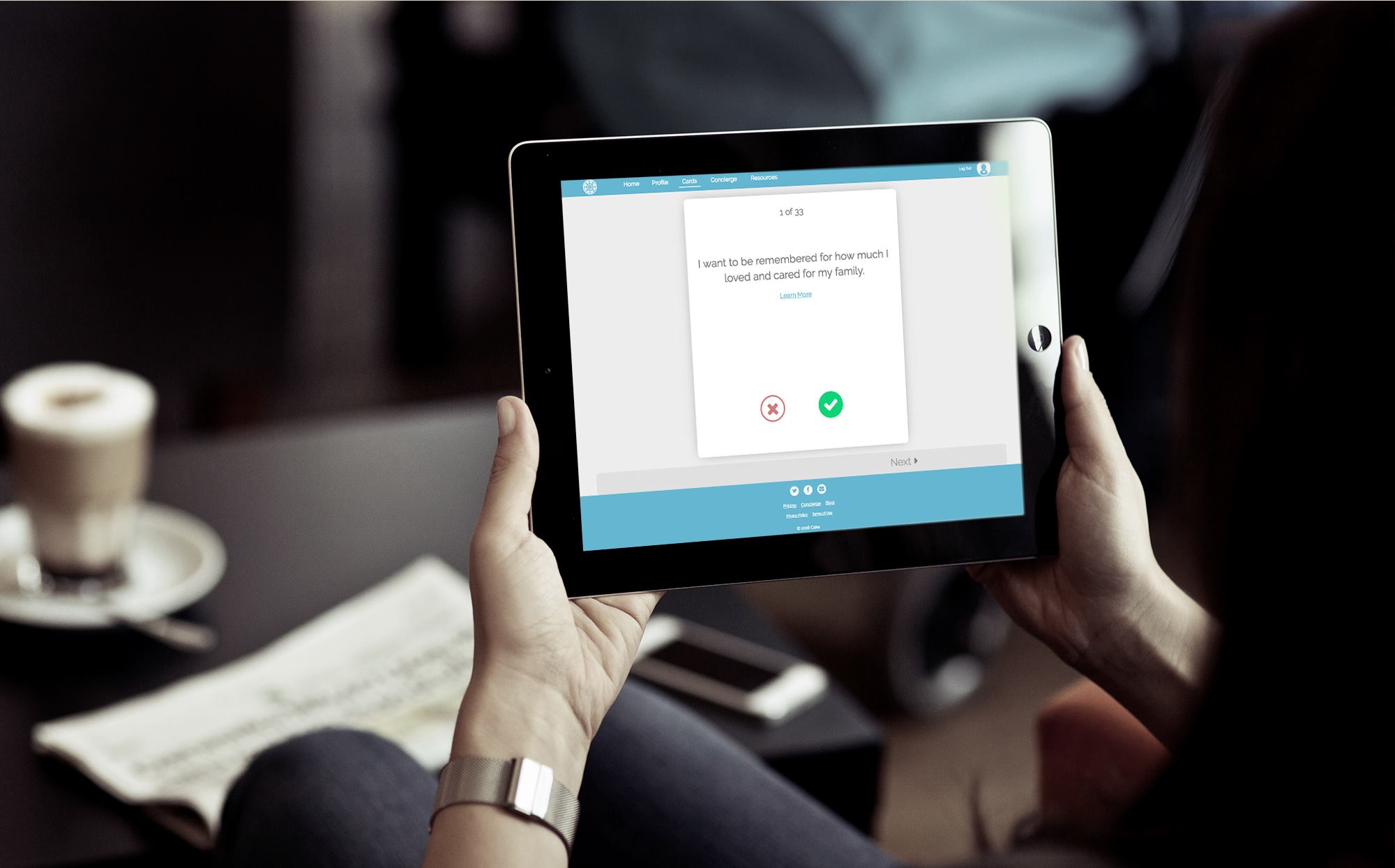 End-of-life planning is an important and necessary step to make sure your loved ones don't have to deal with financial issues or family conflicts after you pass. That's why Cake, a Boston-based startup, aims to help you do just that. Founded by Suelin Chen and Mark Zheng, Cake uses a "Tinder-like" format to ask people direct questions about their final wishes, using the answers to create a living document that can be updated and shared with others. In November, Cake raised $1.35 million in seed financing led by local VC firm Pillar.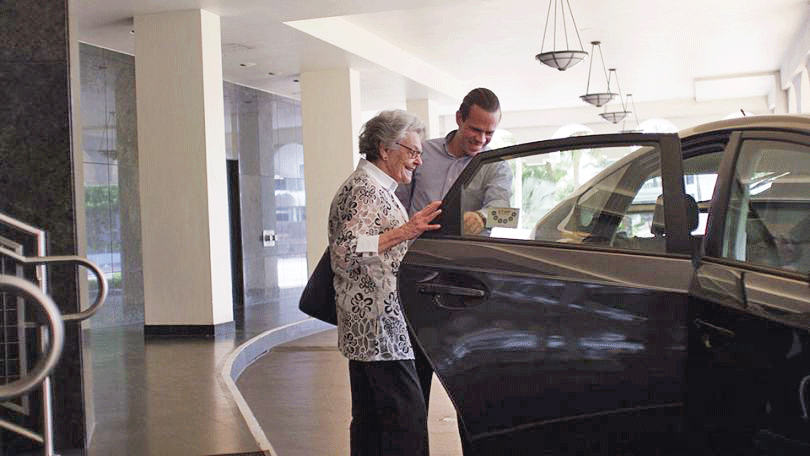 The goal of Circulation is to ensure patients never miss another doctor's appointment. The startup, which has pioneered an on-demand, non-emergency health care transportation platform, aims to be more than just a ride to appointments. With its smart, digital transportation platform customized around a patient's specific needs, Circulation integrates with existing health care information systems and the APIs of national and local transportation providers to meet all of their clients' transportation needs. Founded in 2016, Circulation already has 70 clients, including hospitals, clinics, community health centers and other health care facilities nationwide. Circulation raised a $10.5 million Series A round in July 2017.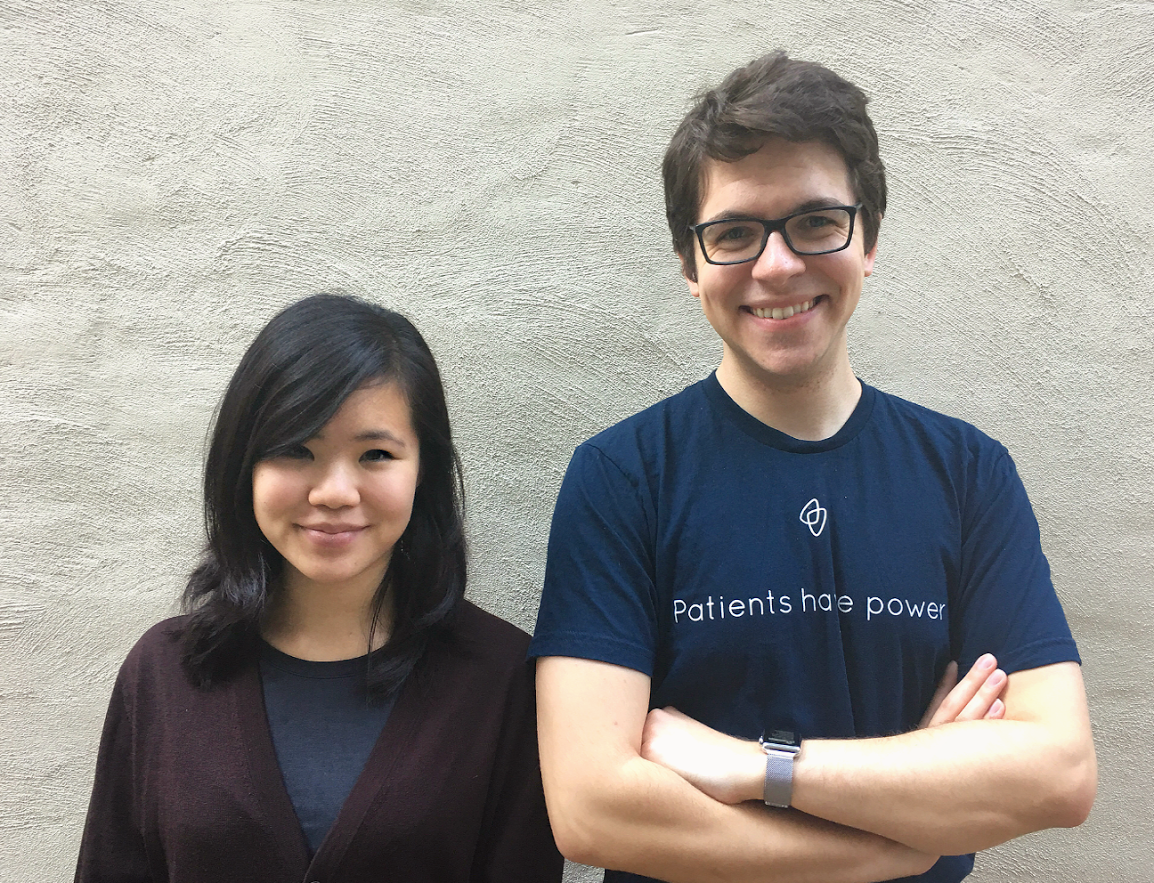 Founded by Brown University graduate Sol Chen and Evan Ehrenberg, Clara Health is a centralized online platform that houses every current healthcare study in the United States and abroad, making the results of clinical trials accessible for patients researching treatment options. In just a few minutes, users can complete a profile and the Clara team will find and connect patients with the right studies — all for free. Launched in 2016, Clara also provides patients with insights about managing life as a patient.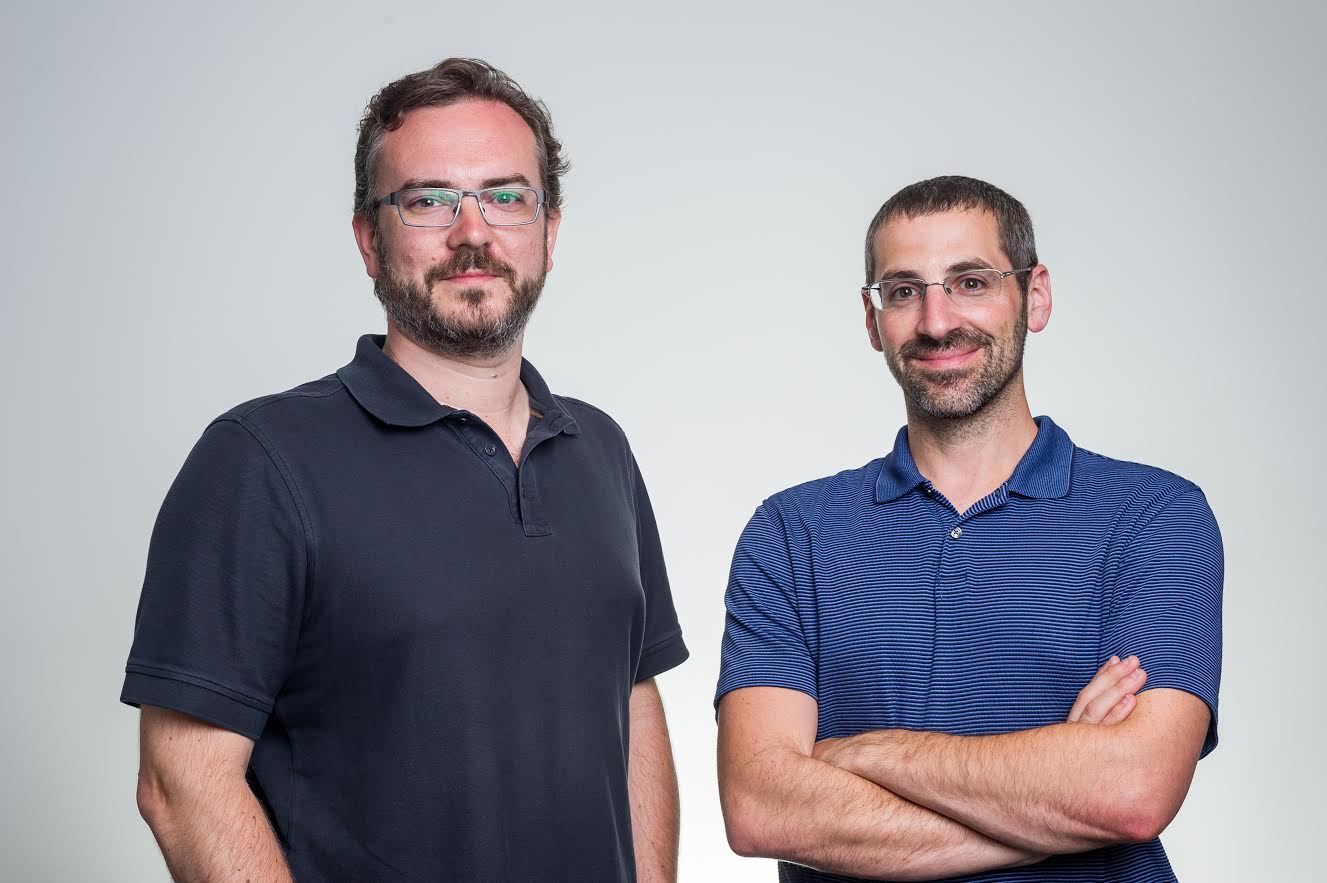 Founded in 2016, CloudZero offers a security-as-a-service reliability management platform to engineers and DevOps teams who need to discover and understand behavior that exists in their cloud environments. To this end, CloudZero's platform continuously models the changing surface of a cloud environment, providing insights to deliver reliability and security. In October, the startup raised over $5 million in Series A financing led by VC firm Matrix Partners.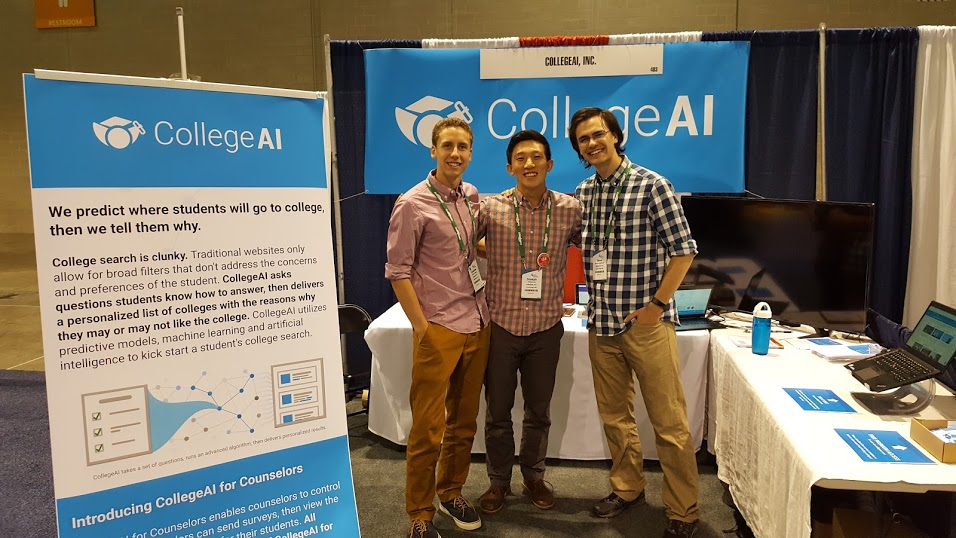 The college application process can be pretty daunting. That's why Cambridge-based startup CollegeAI is on a mission to help students make the right college decision — with a little help from machine learning. After prompting users to take a quick survey, CollegeAI uses its machine-learning algorithm to analyze the thousands of colleges in its database to determine which colleges will best fit the student and why. The startup plans to monetize their application by either selling a premium version to students and parents, or by partnering with schools looking to increase the quality of their college recommendations.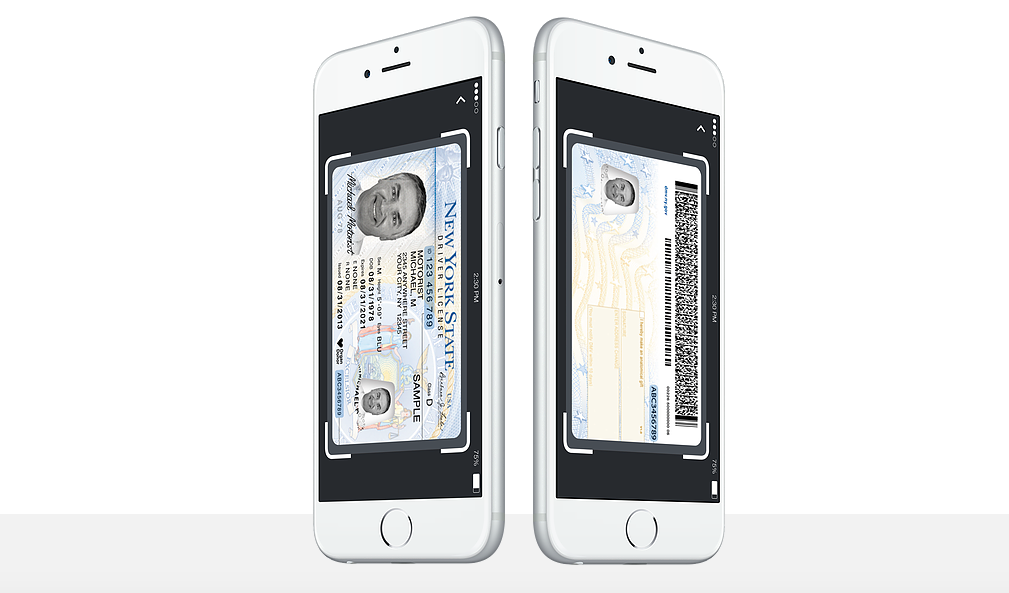 Confirm helps over 750 organizations authenticate their customers' identity documents around the world. How? The company uses a blend of digital, identity-proofing technologies, like its "full ID authentication product," which analyzes both the front and back of a driver's license or identity card to ensure the required security features are present. The best part: Confirm's software takes just minutes to integrate and confirm someone's identity for any transaction pending remote identity proofing. So far, the startup has raised $4 million in total funding.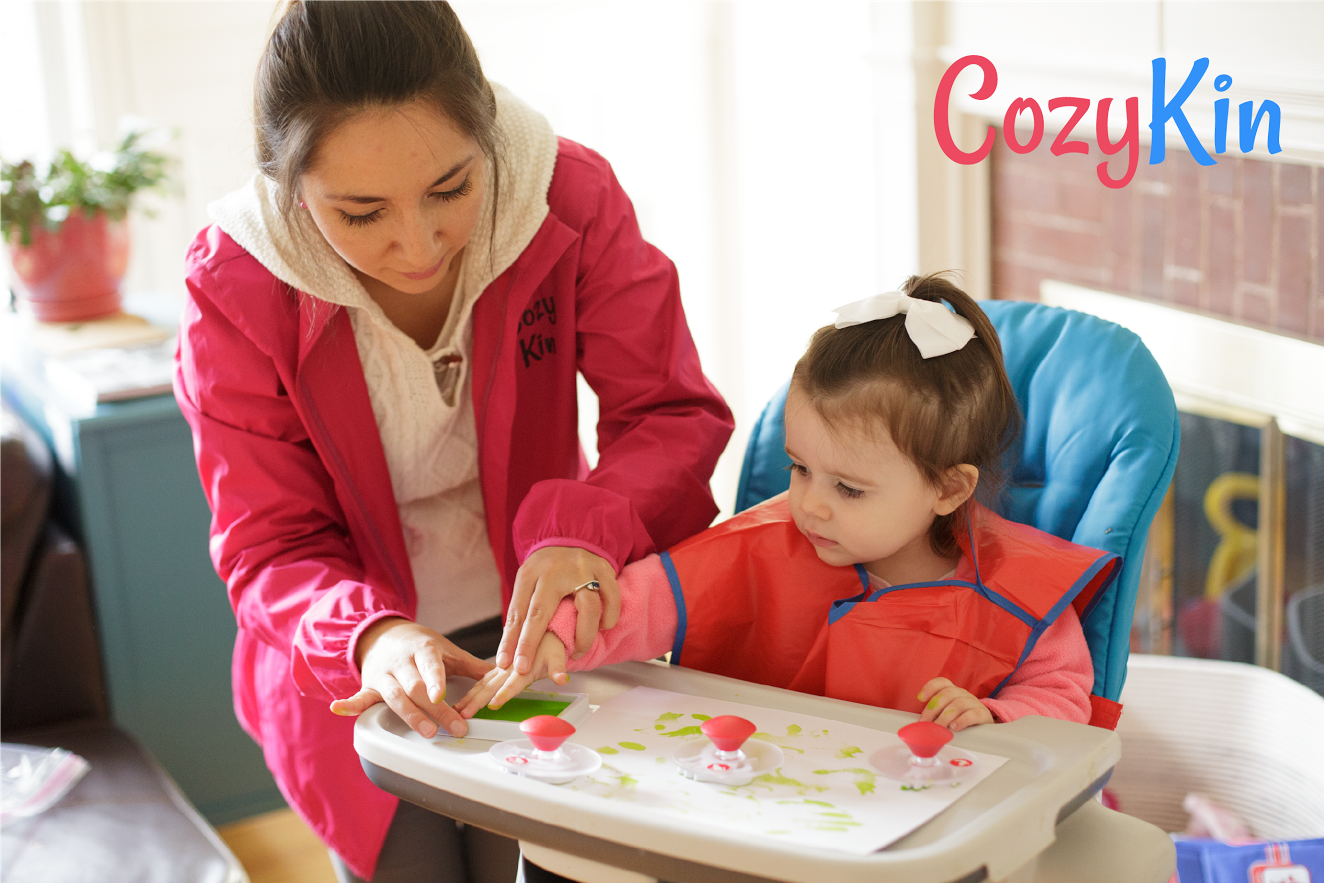 CozyKin is tapping into the sharing economy — for childcare. The MassChallenge graduate matches local families together and places them with Montessori-trained nannies to create a nanny-share setup. To date, more than 600 families have signed up with CozyKin across Boston, Cambridge and Somerville.

With the average cost of security breaches at organizations jumping past $4 million per incident in 2016 (a 29 percent increase since 2013), cybersecurity has become a huge concern for many companies. That's why Cybric provides organizations with a continuous application security platform that automates and orchestrates security testing for code and applications. In October 2016, the cybersecurity company raised $6.3 million in funding to expand its Boston team and scale its product.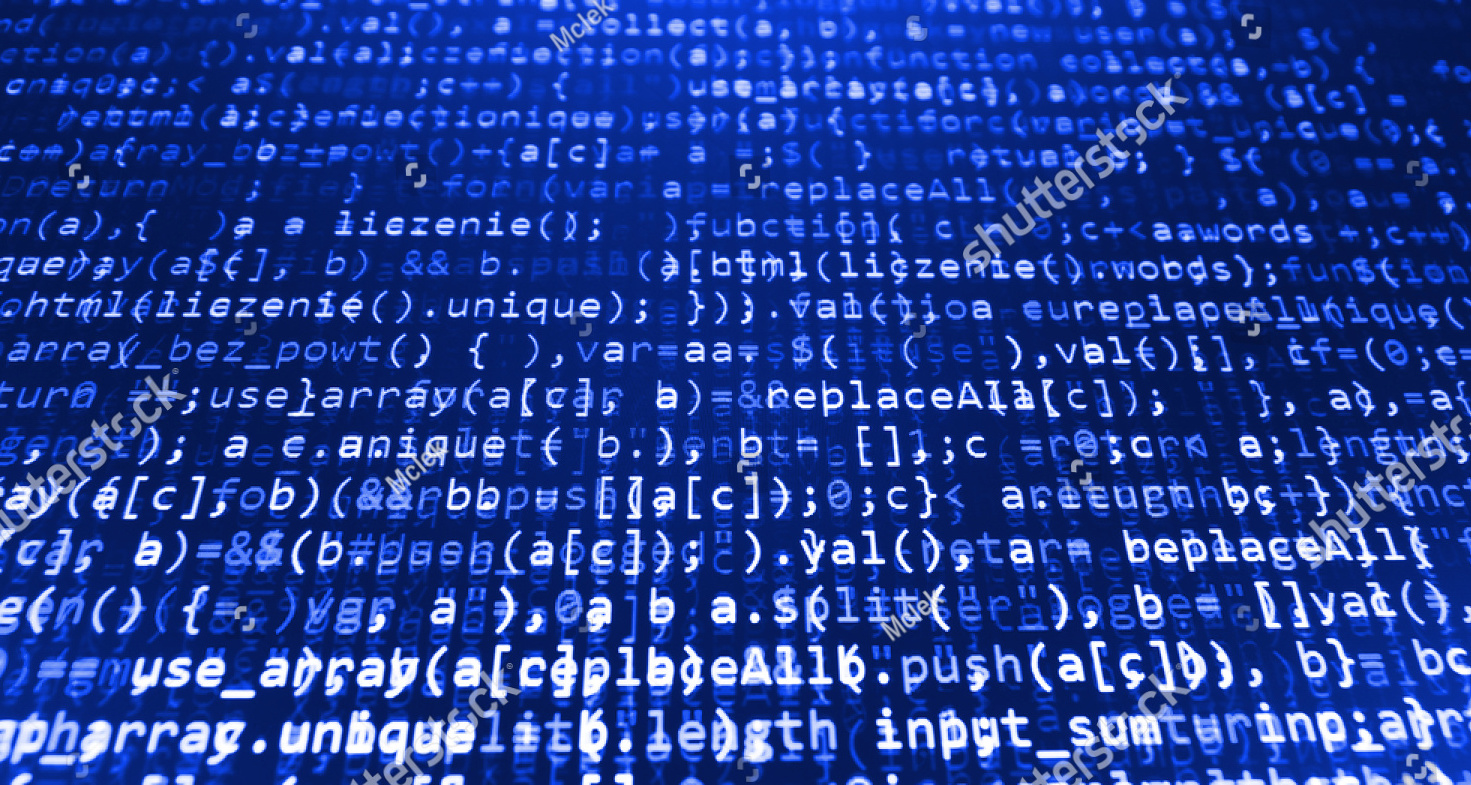 There's now yet another way to measure audience data for video content. Founded in 2016, Data Plus Math is creating a system that harnesses data to map out the effects of various forms of video content in order to help drive product sales. The startup, which is focused on aspects of ad performance such as tracing exposure of a video commercial to an actual sale, has already raised $3 million in seed funding and is gaining the attention of big-name networks, including CBS, AMC, Fox and Viacom.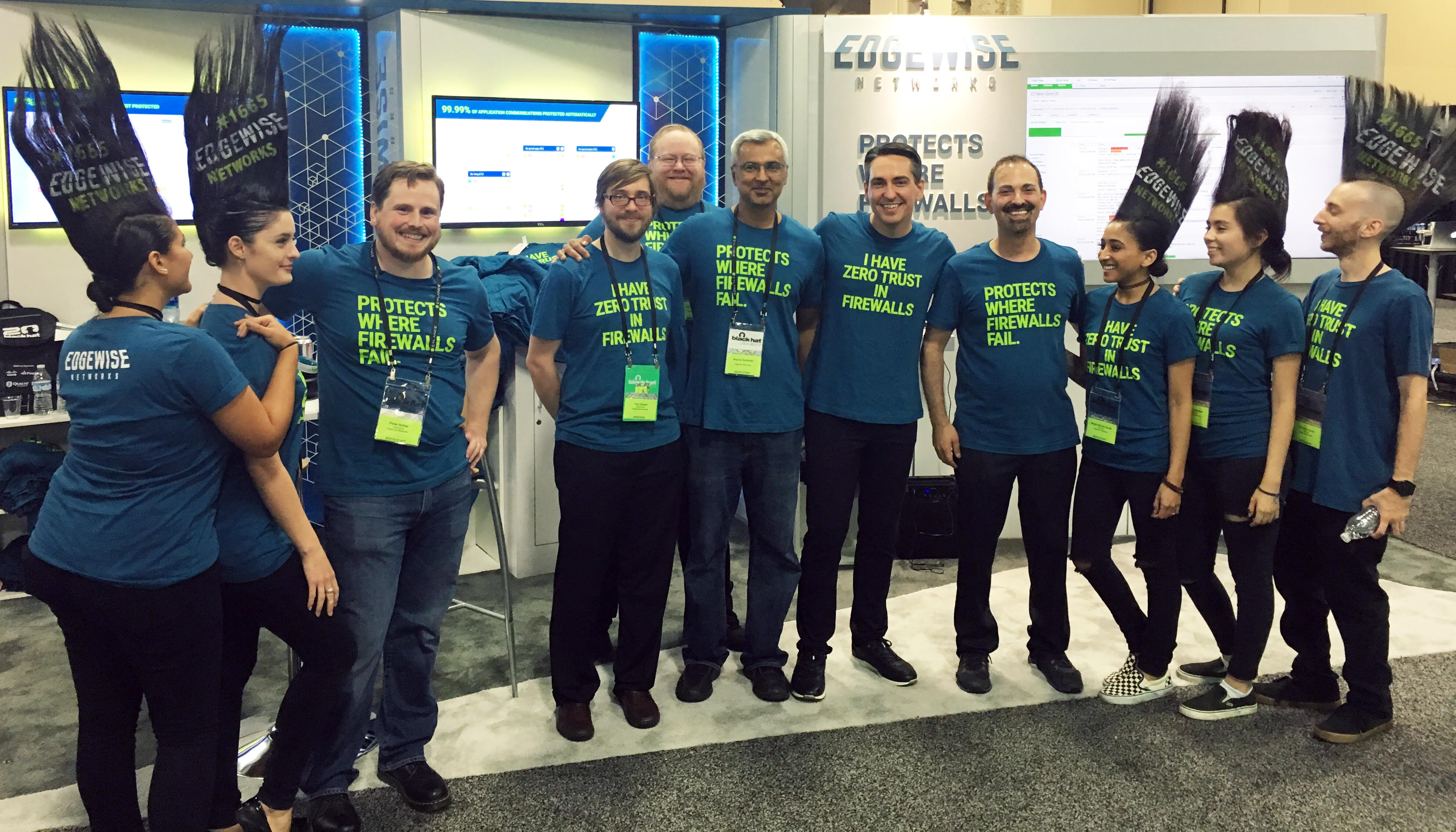 Another day, another new cybersecurity startup based in Boston. Founded by CEO Peter Smith and CTO Harry Sverdlove, previously of Infinio and Carbon Black respectively, Edgewise Networks aims to take a different approach to network security by protecting application workloads with machine learning — without the need for additional hardware or network changes. Founded in 2016, the company publicly announced itself for the first time in July 2017 with an impressive list of backers who poured a total of $7 million into the company.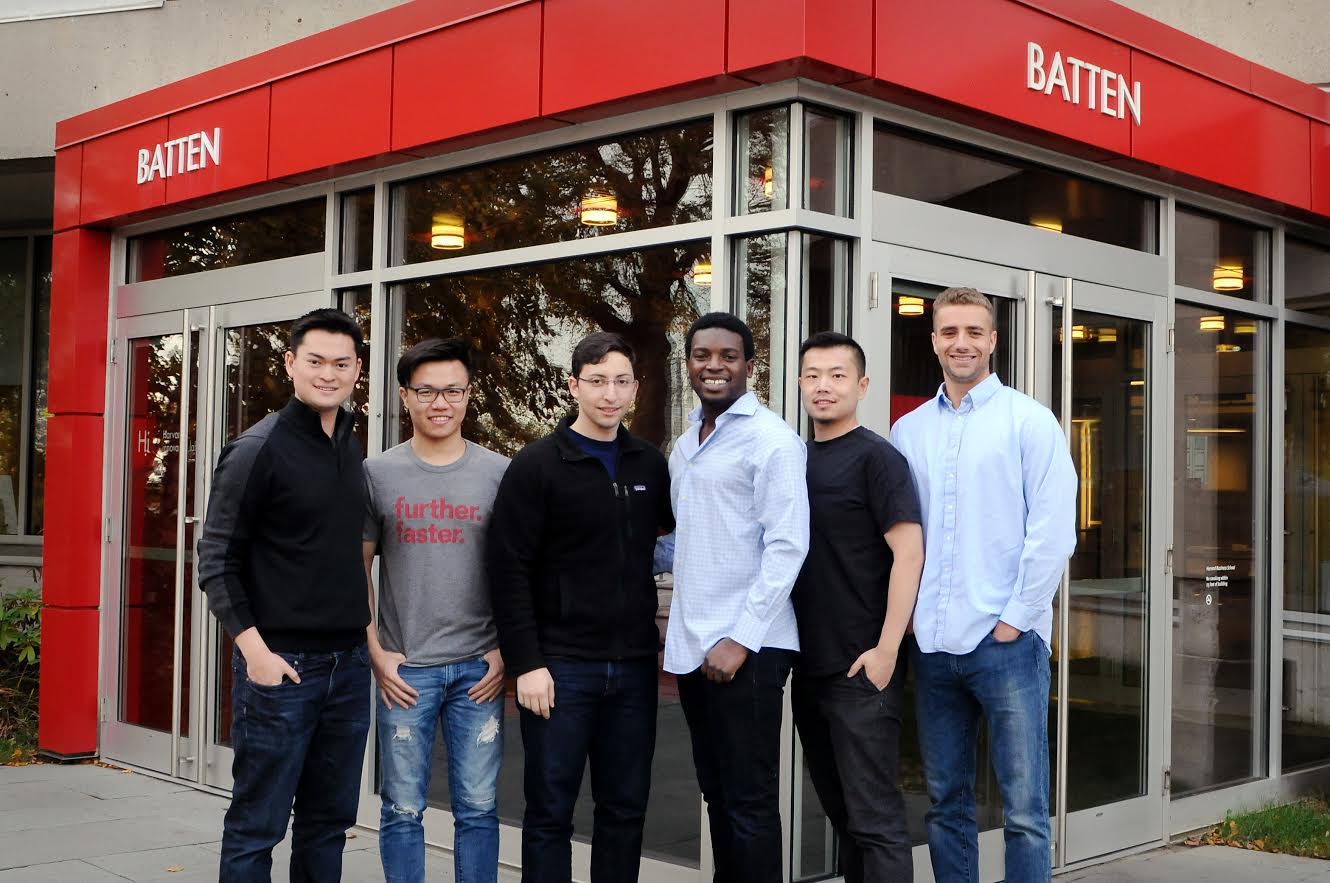 Evisort's platform organizes and extracts data from any documents related to contracts — including legal, compliance, accounting and finance. This helps companies coordinate processes related to contracts across departments, improving their organization and streamlining workflows across teams. The best part: Evisort's artificial intelligence algorithm can be integrated into an organization's existing IT environment.

Founded in 2016, Forge.AI is a stealthy startup that hopes to "transform the world's unstructured data" into streams of structured information that can be used by intelligent machines. Behind the curtains are Jim Crowley, who stepped down as CEO of Skyhook Wireless last year, and Jennifer Lum, co-founder of Adelphic Mobile. Though much of Forge.AI's business is still shrouded in mystery, the company has hinted that its technology could be used to structure information for things such as news stories or television programming.
Picture people and robots working together closely and safely in a factory. Imagine drones hovering above a target with pinpoint precision while making millimeter-scale maps. These are just two of the many possibilities Humatics envisions for the future of its "microlocation" products — and this year, they got that much closer to making those goals a reality thanks to a fresh $18 million Series A round. The round was led by Fontinalis Partners, a venture capital firm focused on next-generation mobility technologies. To date, the company has raised more than $22 million.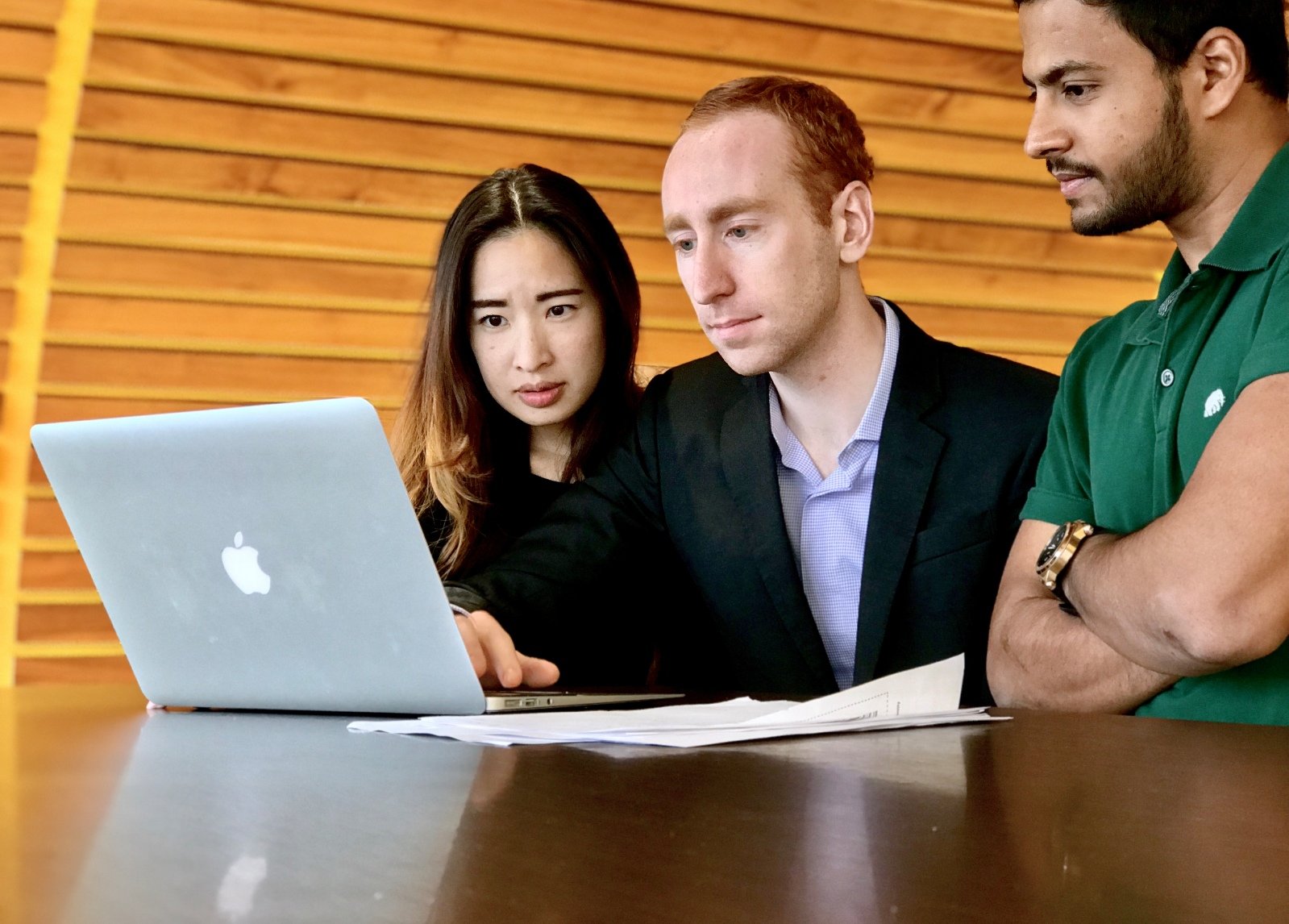 Want to start investing in the stock market or mutual funds but have no idea where to begin? Keel offers a platform that connects consumers with credible peer investors, dubbed "pros." As a result of this pairing, Keel helps users gain knowledge about the market while expanding their own portfolios by allowing them to follow experienced investors from all over the country. The platform, which charges a subscription fee between $10 and $50 per month, is also launching an integration with cryptocurrency investments like Bitcoin.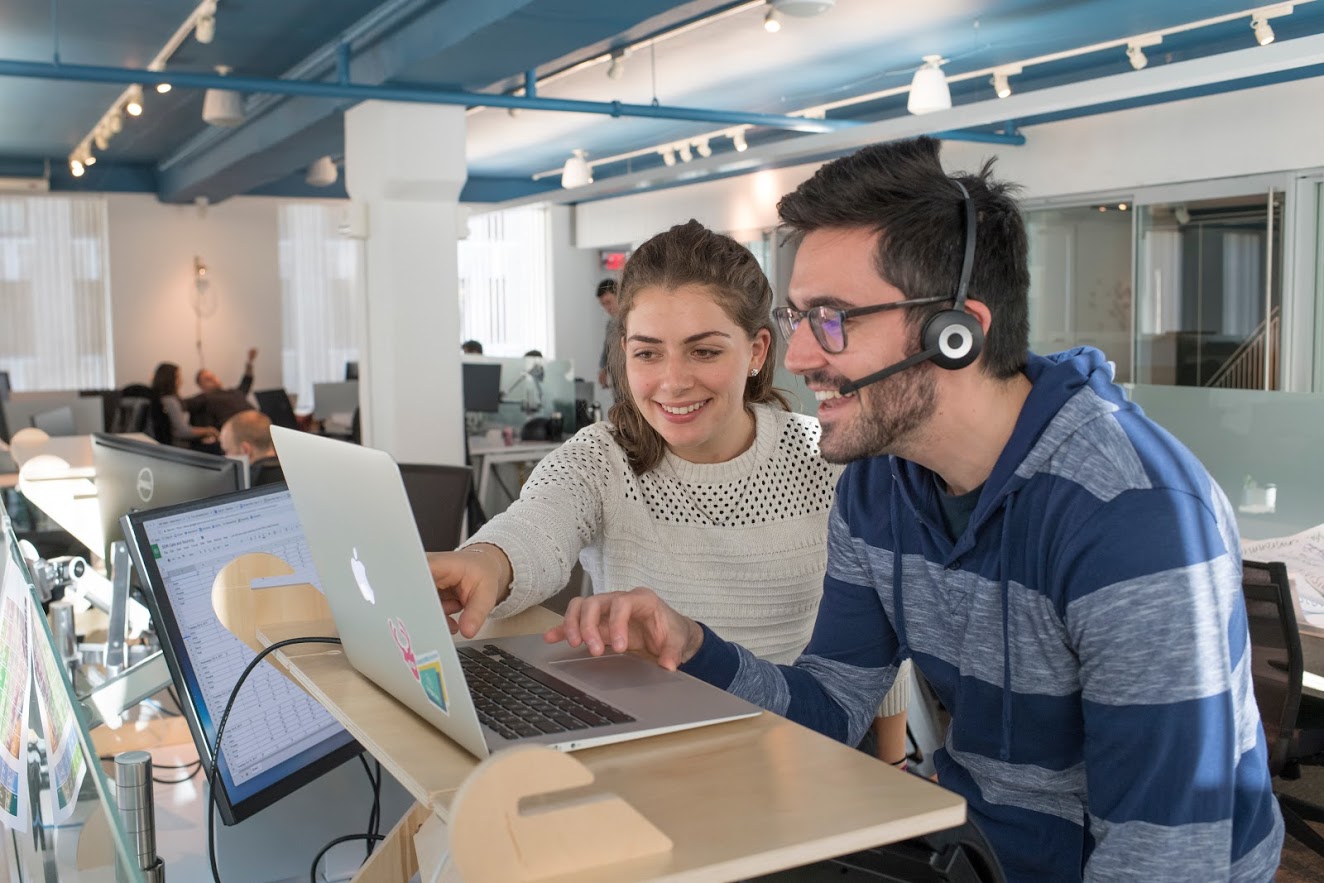 As companies produce more data than ever before, log analysis — or the art of making sense out of computer-generated records — is becoming increasingly important. Lucky for them, Boston-based startup Logz.io (which secured a fresh $23 million Series C round in November) is up to the challenge, thanks to its AI-powered log analysis capabilities. Founded in 2014, Logz.io said it plans to double its Boston footprint over the course of 2018, expanding from 25 employees to 50 or 60. Currently, Logz.io employs about 100 people globally. Total funding for Logz.io is over $46 million.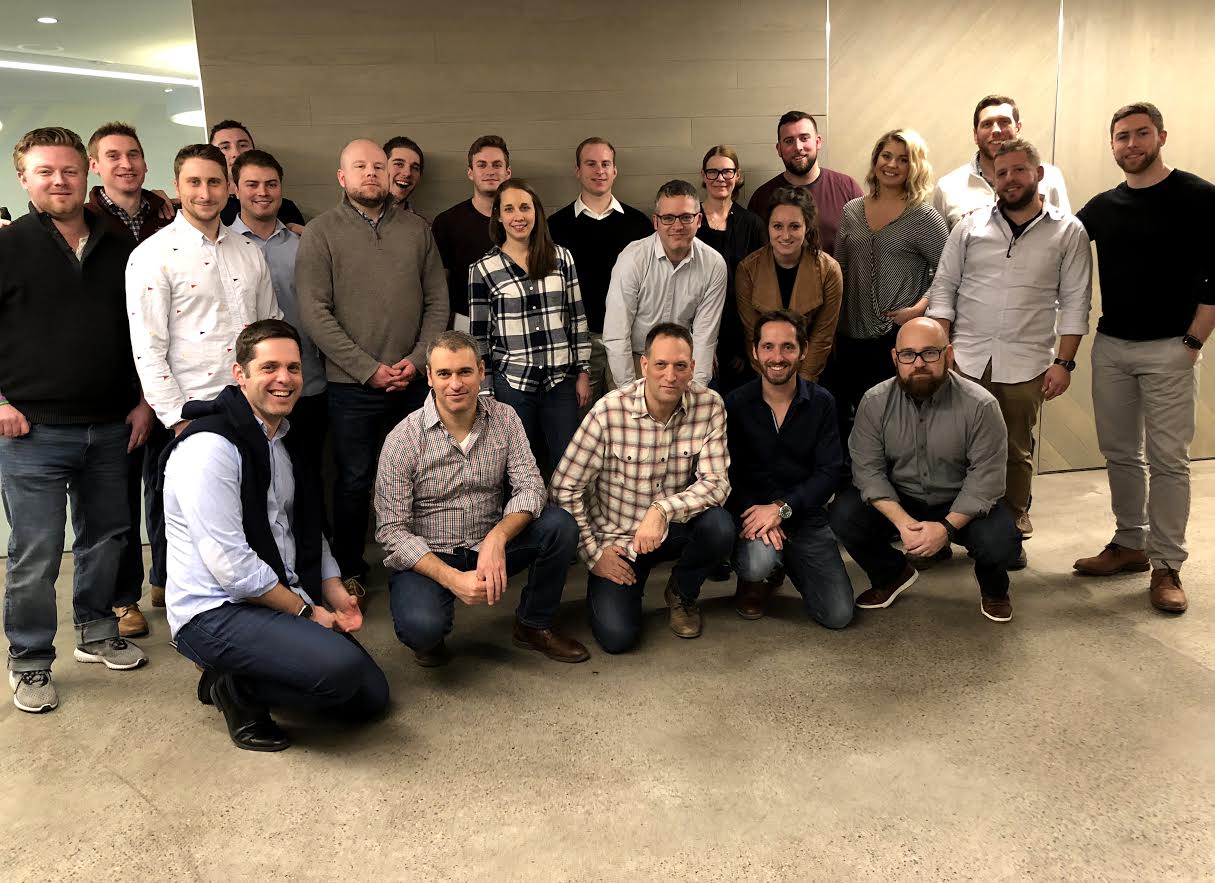 Founded in Israel in 2014, cybersecurity company Namogoo opened its Boston headquarters in September 2017. Namogoo — which has secured $13 million in total funding — proactively protects e-commerce websites in real time against injected malware attacks. The startup does this by having retailers install Namogoo code on their web pages, which checks that they are clean of rogue links that can appear as pop-up ads or legitimate-looking product recommendations.
Founded by physician Rich Gliklich in 2015, OM1 is on a mission to improve patient outcomes by offering life sciences companies, payers and other healthcare stakeholders a big data and analytics platform that measures, compares and predicts individual patient and population treatment outcomes. By leveraging big clinical data and machine learning technology with information gathered from millions of patients, OM1 helps healthcare stakeholders make better decisions and deliver more precise care — for example, understanding which patients may respond better to certain treatments. The healthtech company busted out of stealth mode in April 2017 with a $15 million Series A round of funding led by General Catalyst.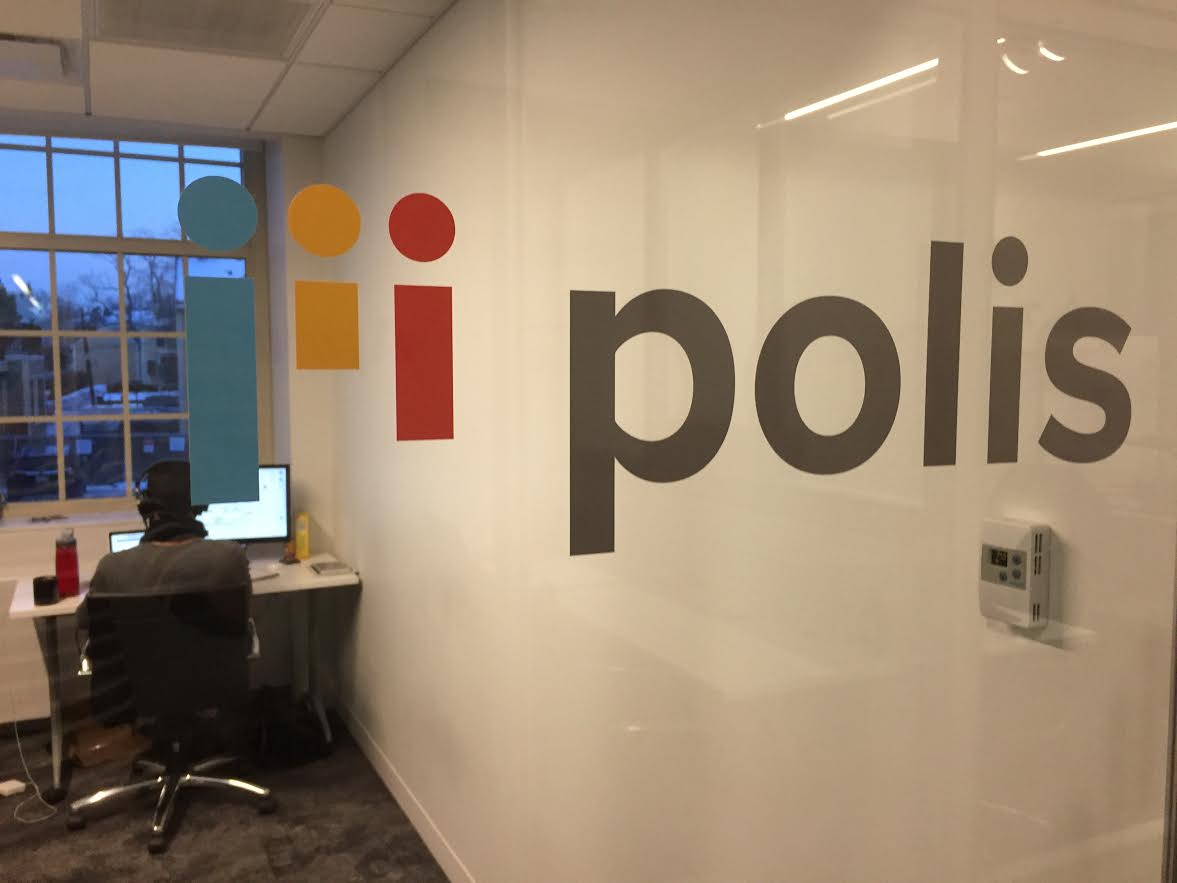 Whether you're a campaigner or a salesperson, door-to-door canvassing can be exhausting and fruitless work. Polis aims to empower door-knocking managers with its canvassing software, which creates optimized walk lists and automates logistics, data management and progress reports so staff can spend more time face-to-face with people and less time behind spreadsheets. Founded in 2015, Polis has raised over $1.3 million in seed funding so far.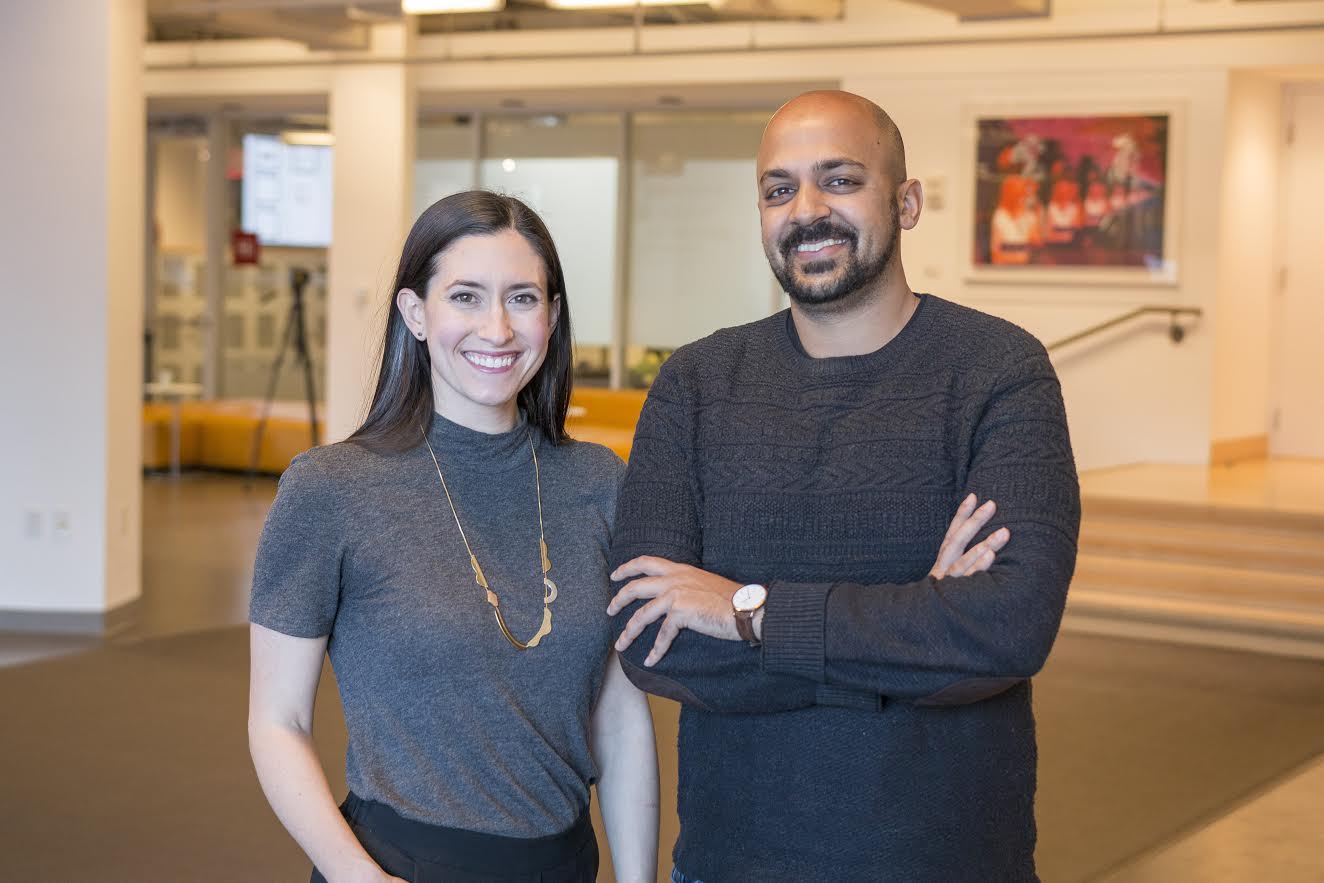 Skillist, a startup connecting underserved talent to in-demand jobs, traces its roots to Harvard Business School. A proud graduate of MassChallenge's 2017 class, Skillist aims to "reinvent" the traditional job application process by matching jobseekers and employers based on skills like work ethic and attention to detail, rather than how impressive a person's GPA or Ivy League school background might be.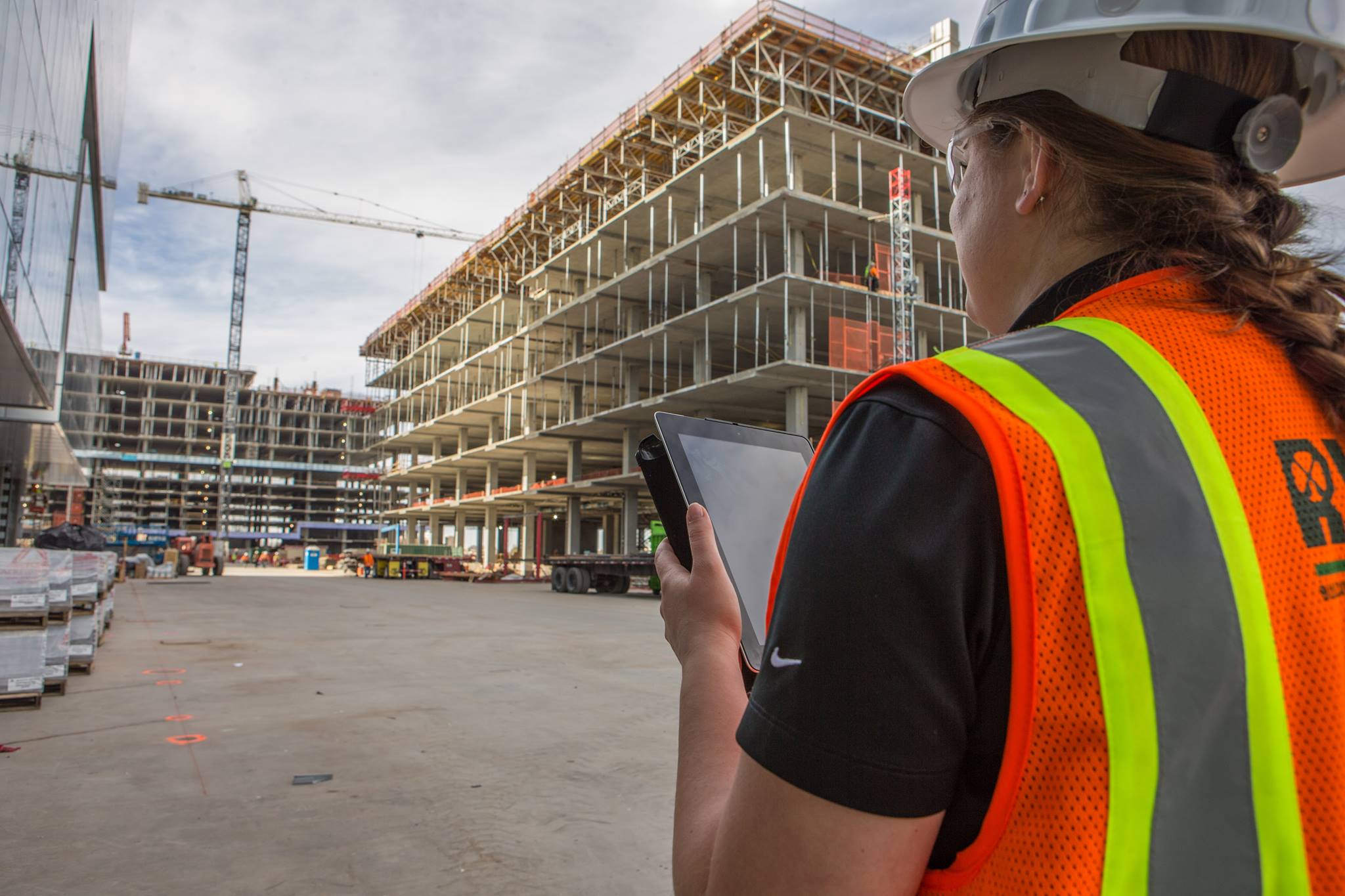 Some accidents can't be prevented, but companies like Smartvid.io are trying to use technology to make construction sites as safe and smart as possible. Thanks to a $7 million Series A round of funding in July, the startup will continue to improve its photo and video management software, which is used to help management of construction sites and other industrial settings. Founded in 2015, the startup currently has around 10 customers, including Suffolk Construction and Skanska.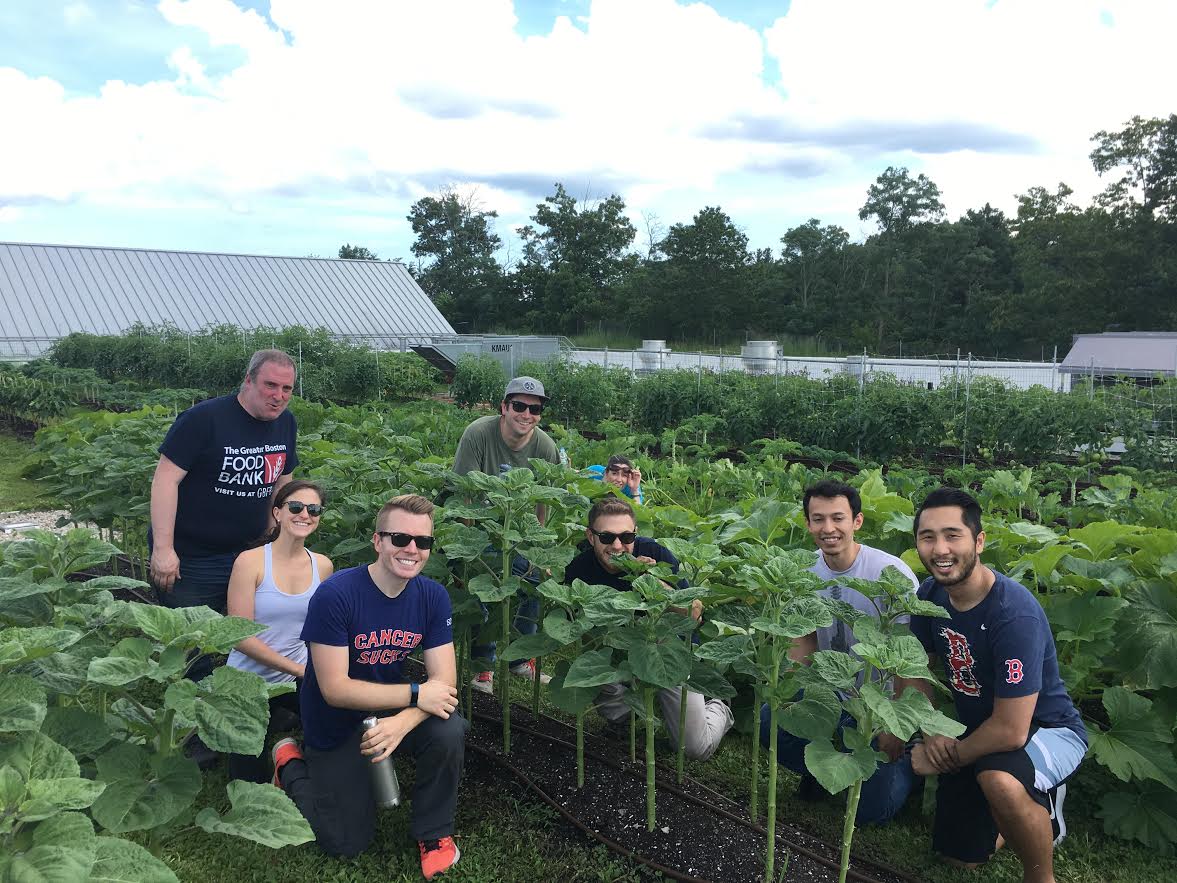 Food waste can hurt the environment in a variety of ways, which is why Spoiler Alert is working to enable food-focused businesses to recover value from otherwise wasted food. The Spoiler Alert platform helps businesses, farms and nonprofits manage and track donations of unused food they make, as well as capture revenue and tax benefit documentation. The social good startup was founded in 2015 and has over $2.6 million in seed funding.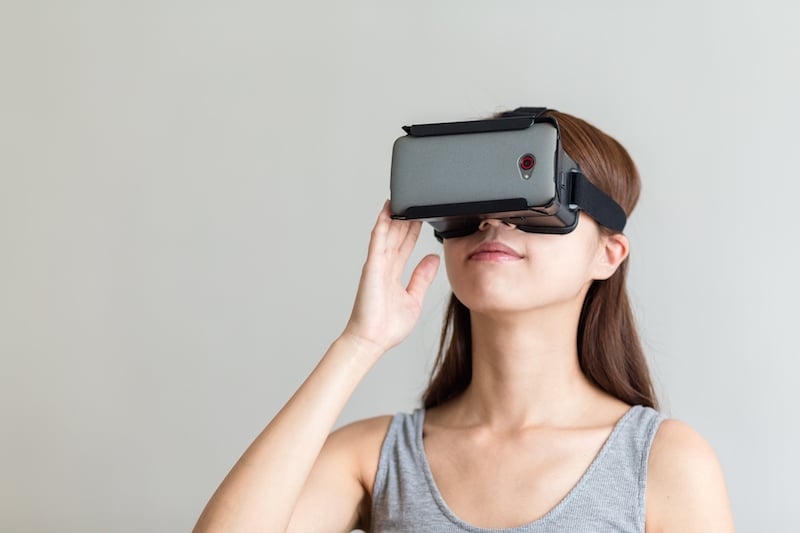 What if when you reached out and touched a virtual object, you could feel it and grasp it as though it were real? That's the premise of Tactai, one of the coolest virtual reality companies to roll onto Boston's tech scene over the past few years. Founded in 2015, the startup is pioneering the first haptic engine for wearable devices and touch screens that lets users touch, feel and interact with virtual objects as if they were real. Applications for the Waltham company's technology range from immersive gaming to e-commerce, architecture, training and more.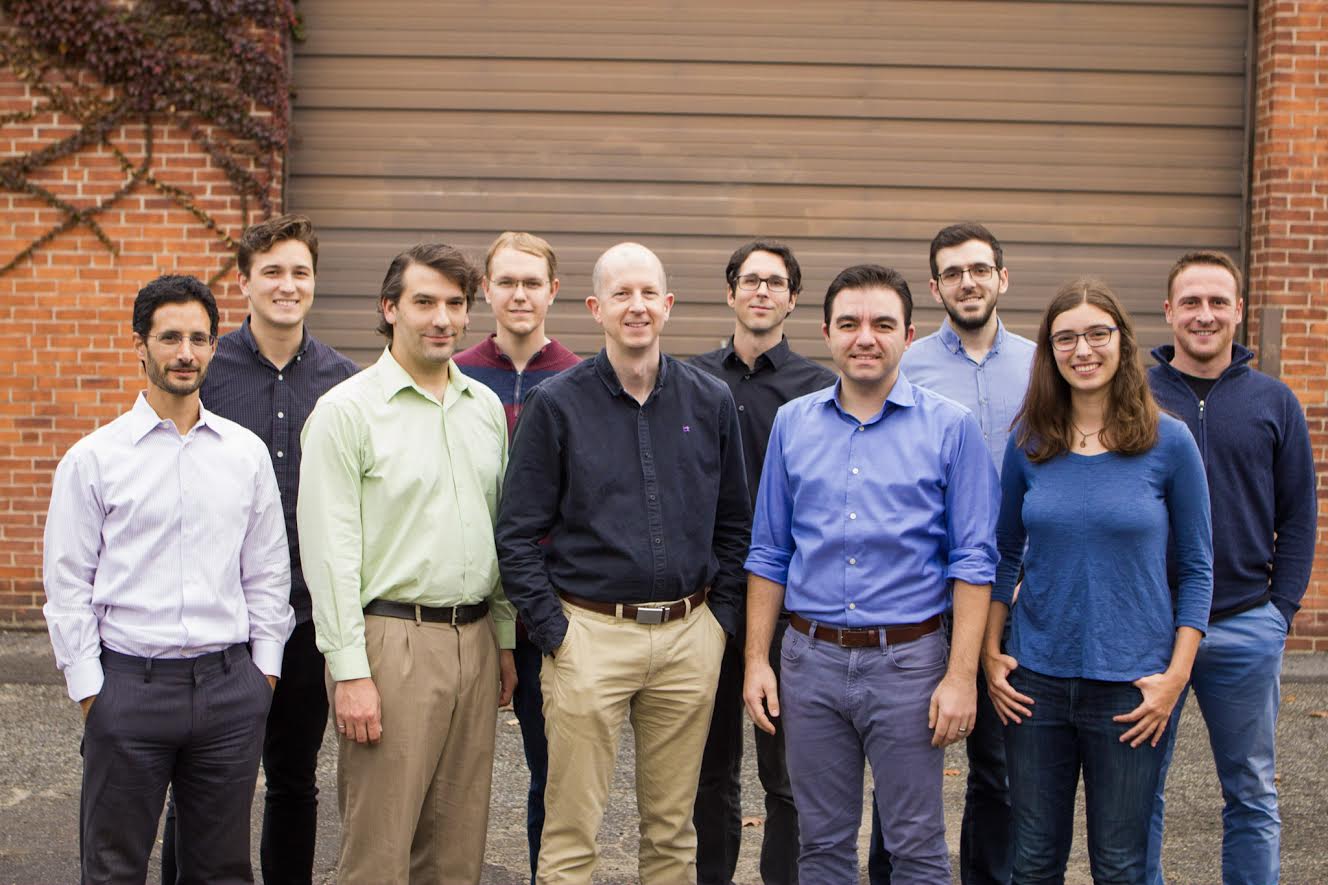 Shipping disasters can cost food manufacturers and pharmaceutical companies millions of dollars each year, and Boston's Tive is on a mission to end supply chain snafus. Combining cellular-connected trackers and cloud-based software, Tive helps manufacturers and large shippers remove surprises from the supply chain by providing real-time visibility into the location and condition of shipments. Their IoT trackers can also detect data points, including temperature, humidity and shock, which alert manufacturers about whether a shipment has been damaged or successfully transported. Founded in 2016, Tive raised $3 million in funding in June 2017 to grow its engineering and sales teams.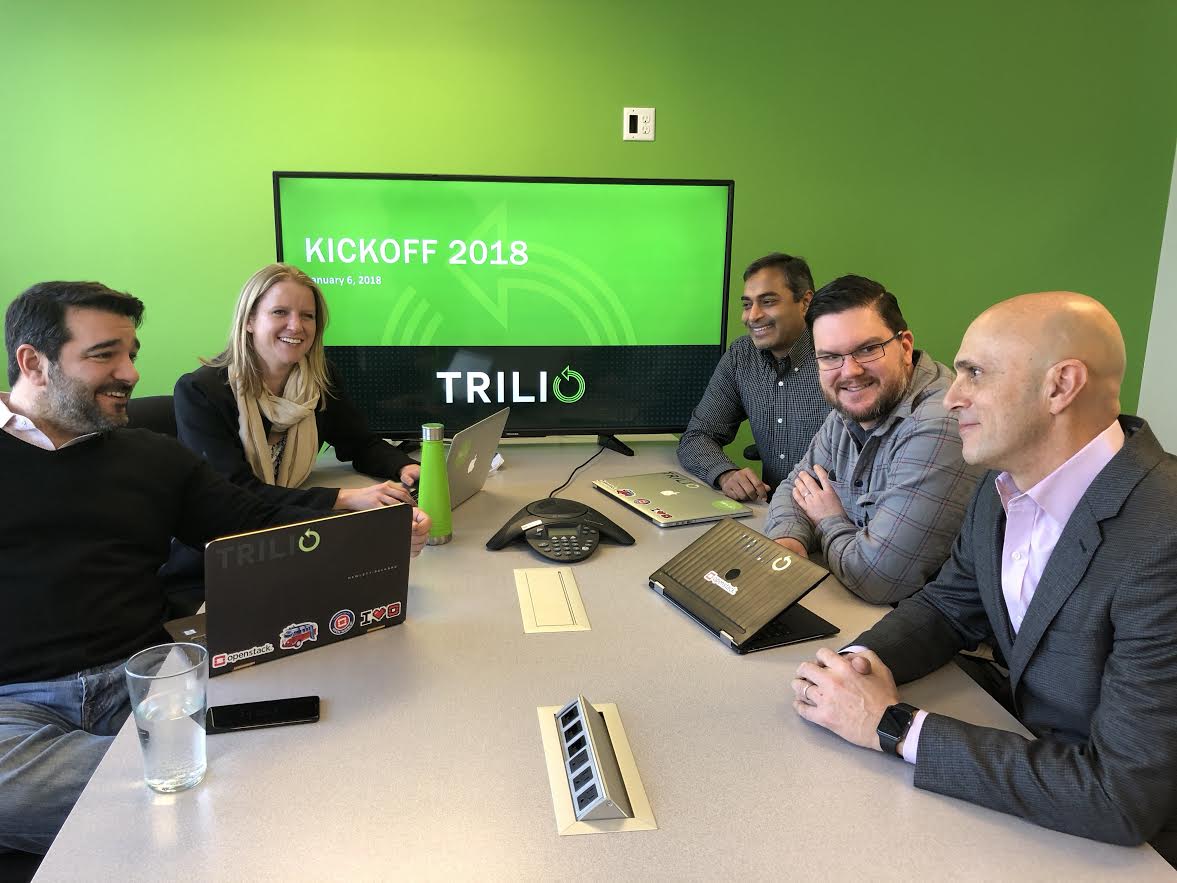 Founded in 2013, Trilio was created to meet the needs of ever-changing and complex cloud-based architectures, where intelligent backup and recovery solutions have become crucial to IT environments in companies across industries. To that end, the company provides data protection, backup and recovery solutions for OpenStack. Trilio raised $5 million in October 2017 to grow its engineering, sales and marketing teams.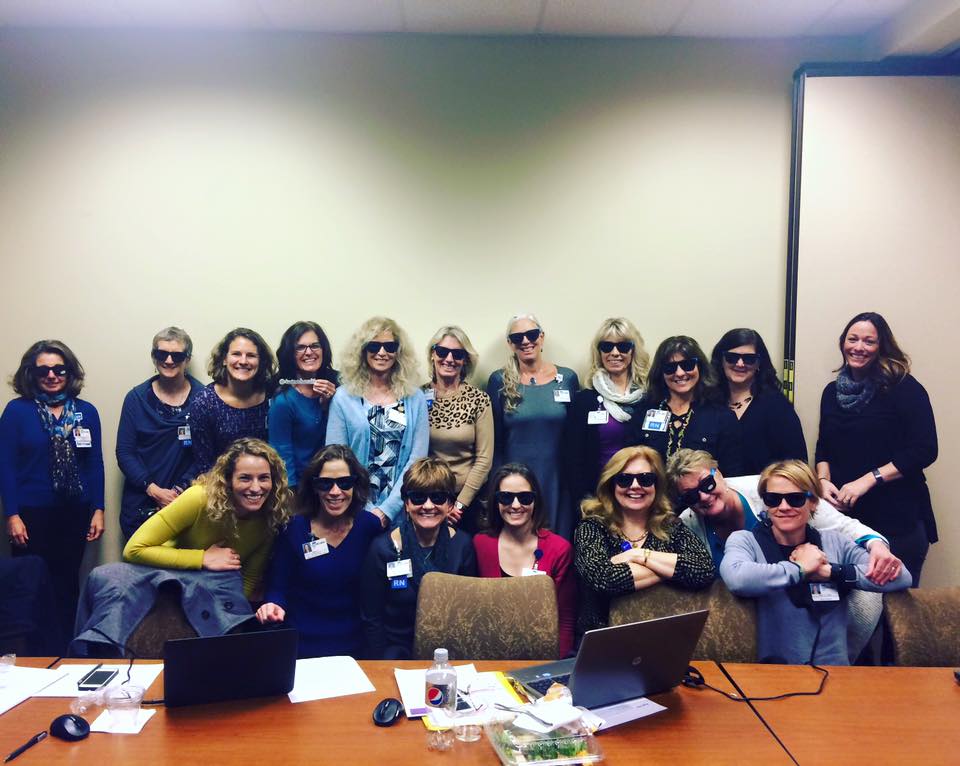 Founded in 2013, Cambridge-based Twine Health offers a platform that partners with workplace health providers to improve employee enrollment and engagement in their healthcare plans. Twine does this by offering incentives and rewards that encourage employees to be proactive about their health. This includes providing targeted health plans for workers with conditions such as diabetes, obesity, hypertension and more. To date, Twine Health has secured more than $9.7 million in funding.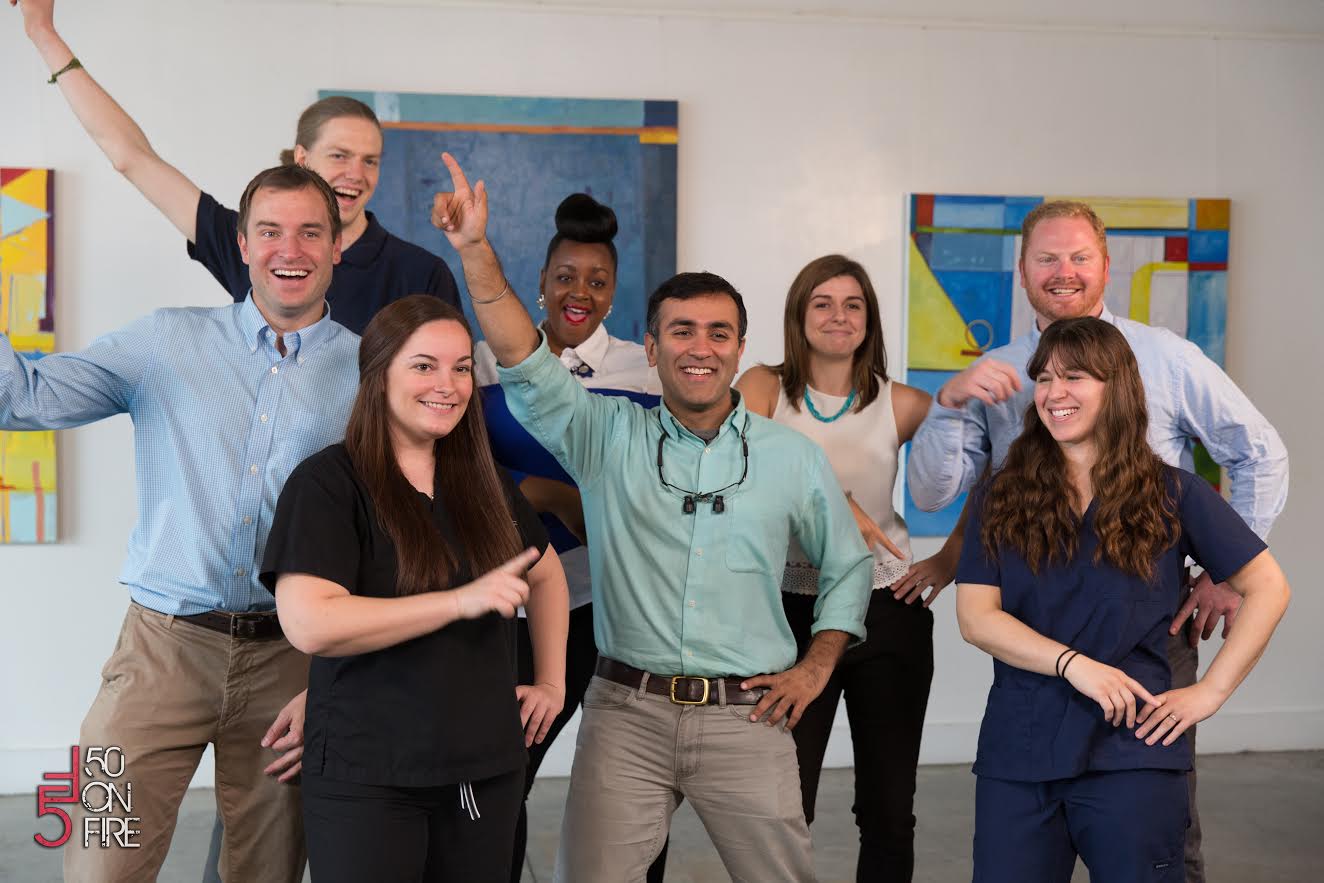 We can all agree that going to the dentist is not amongst our favorite activities. But what if the dentist came to you? That's the idea behind Virtudent, a company that brings high-tech popup dental clinic into offices with the goal of making preventative dental care easier. Employees can sign up online, receive a comprehensive dental cleaning and get back to work in under 45 minutes. They also use profits from corporate employer visits to bring dental care to those who do not have access. Founded in 2014, the startup has raised over $2 million in seed funding.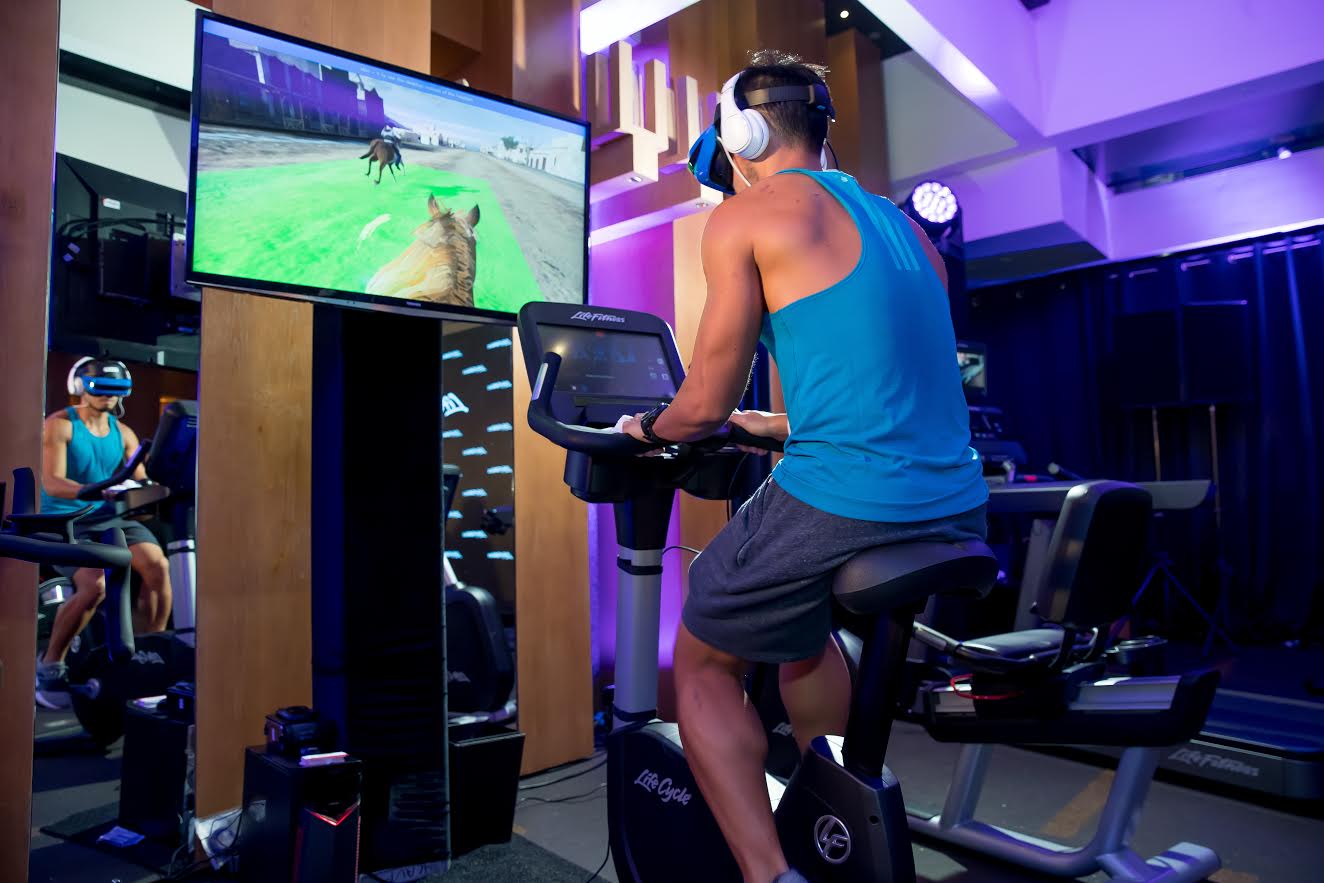 With a little VR, even exercise can be fun. At least, that's the hope of VirZoom, a Cambridge-based company that has paired a VR headset with an exercise bike to make stationary cycling more engaging. To be clear, you're not just sitting through a simulated Tour de France; VirZoom actually puts you in the seat of a race car or even on the back of a unicorn. (Yes, you read that correctly.) By turning pedal power into virtual movement, users can engage virtual reality worlds while getting in shape. In December 2016, the startup raised over $4 million in funding led by Skywood Capital.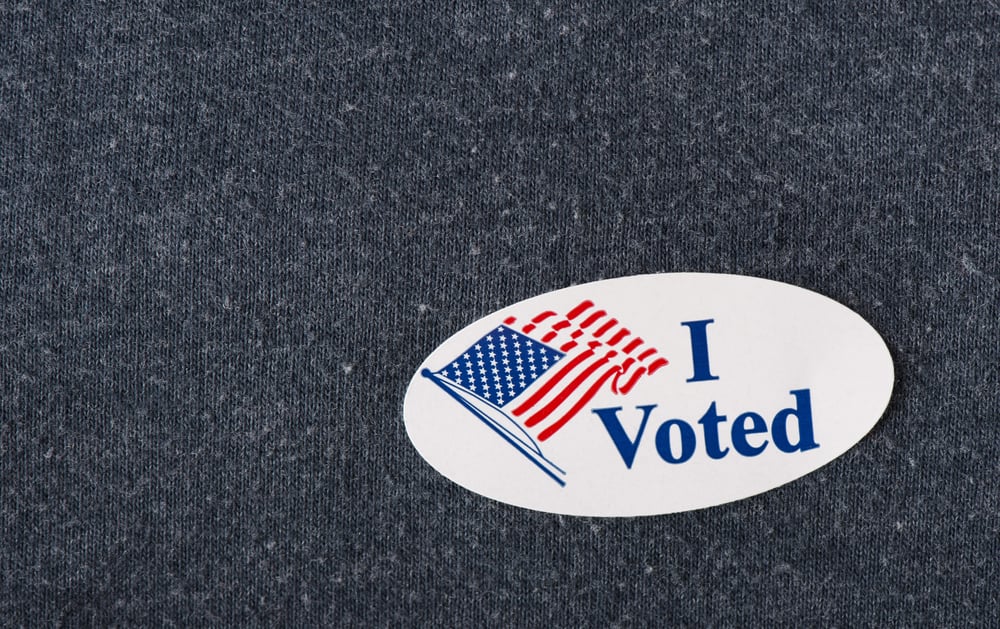 Founded in 2014, Voatz wants to make voting more convenient by letting citizens vote from their smartphones. Users of Voatz must undergo a comprehensive identity and eligibility verification process prior to leveraging the technology to vote in local, municipal, state, national and university elections. The platform, which is secured through blockchain technology, also allows candidates and groups to fundraise directly through the app.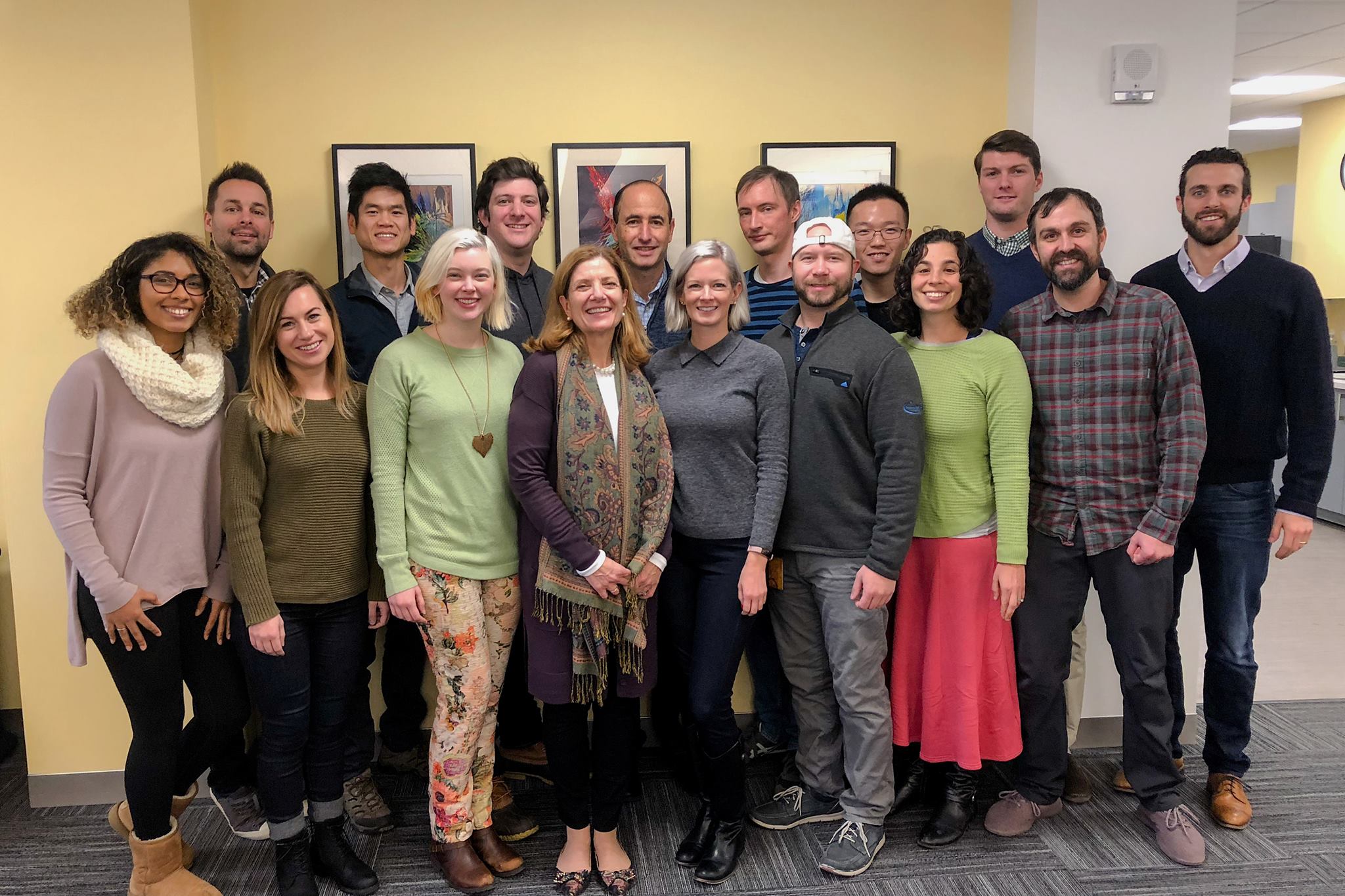 WEVO offers a platform for digital marketers to test and improve website conversion before going live. Founded in 2016, WEVO has raised over $1.6 million in funding, and has revealed that companies leveraging its artificial intelligence and crowdsourcing technology have seen up to a 151 percent increase in online conversion.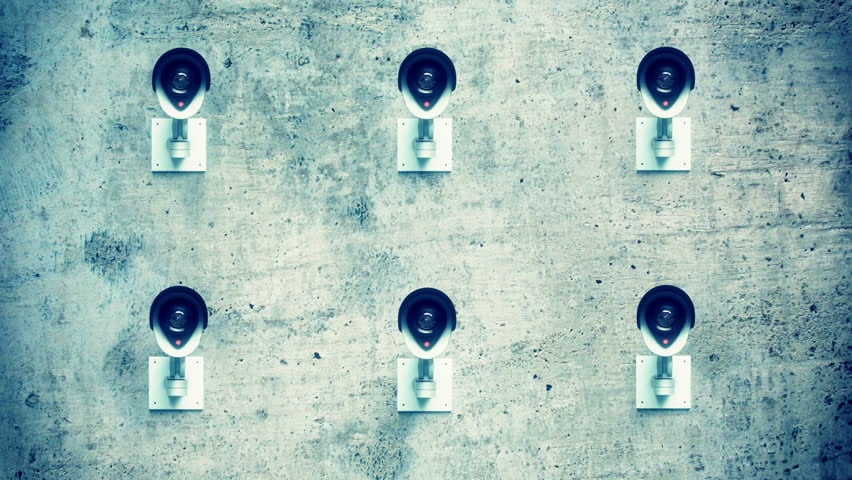 Are you in the market for advanced cryptography? Whitewood Encryption Systems is at your service. Whether you're a financial institution or a large government body, Whitewood offers next-generation data encryption services. Rather than using a pseudo-random number generator, Whitewood harnesses quantum mechanics to bring true randomness to crypto-algorithms, strengthening encryption in the datacenter or the cloud.
You don't have to leave your couch to shop for the latest products and clothes at stores near you. Wondermile is a retail tech company founded by Fashion Project founder Anna Palmer and Brian Kalma, the former chief experience officer at Catalant Technologies. The young startup helps customers find items in stores near them, discover discounts and buy products from multiple stores in a single checkout.  
About Built In Boston's 50 Startups to Watch in 2018 
Once each year, Built In Boston hand-selects startups that have the vision, team, focus and funding to drive innovation within the tech community. For our 50 Startups to Watch in 2018 list, we chose local companies founded within the past five years that we believe have positioned themselves for rapid growth and scaling in the year to come.