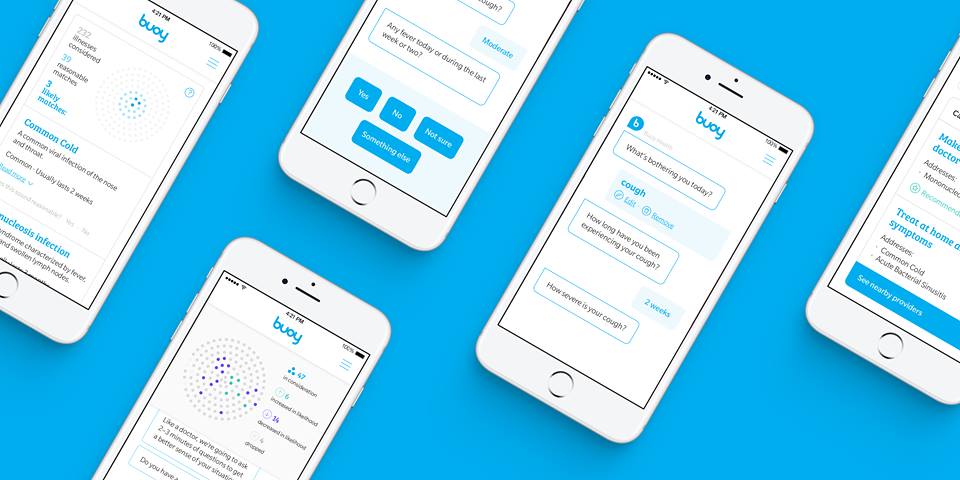 When you're feeling sick, googling your symptoms and attempting to self-diagnose can be a slippery slope toward inadequate healthcare.
That's why Boston-based healthtech startup Buoy Health is trying to offer a better solution with its new digital symptom checker.
Formed at the Harvard Innovation Laboratory, Buoy Health's team of doctors, product designers and software engineers developed a smart symptom checker called "Buoy" that leverages artificial intelligence powered by machine learning and proprietary data to resemble an exchange you'd have with your favorite doctor.
"Our mission is to help people take control of their healthcare journeys from the moment they get sick,"  Buoy Health CEO and co-founder Andrew Le said in a statement.
To this end, Buoy provides consumers with a real-time, accurate analysis of their symptoms, helping them easily and quickly embark on the right path to getting better.
And with a fresh $6.7 million Series A round led by F-Prime Capital Partners, Buoy Health is well on its way to scaling its smart symptom checker to new markets.
In addition to scaling operations, Le said the funding would go toward building out Buoy Health's six-person team, recruiting additional clinical researchers, engineers and marketers, as well as bringing on a board of medical advisors to deepen expertise in different specialties.
The company will also use the funds to build out important back-end integrations with hospitals and providers to ensure Buoy Health can make care for patients, providers and doctors more efficient.
FundRx and angel investors, including Jack Connors, also invested in the round.
Since its public launch in 2014, Buoy Health has experienced rapid growth in its user base. Buoy has been used by over a quarter of a million people so far to identify symptoms ranging from the common cold to reproductive issues, to things as granular as how a change in running shoes could be the root cause for a specific ailment.
Le said he has big plans for Buoy Health for the remainder of 2017.
"We want to allow our users to directly book visits with our partner health systems, roll out Buoy to our enterprise clients and reach one million users," Le said.