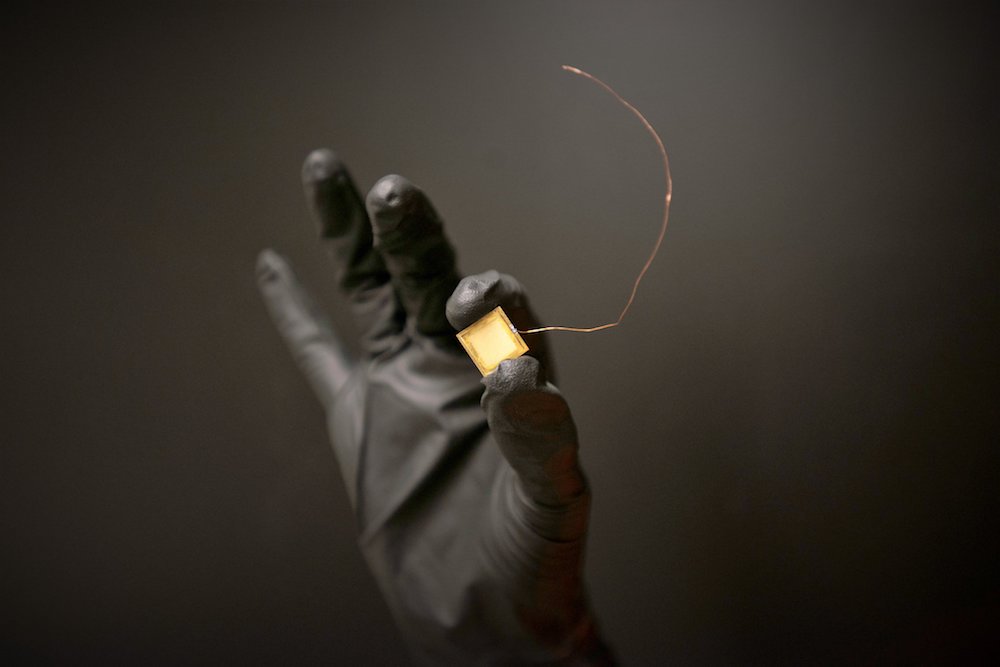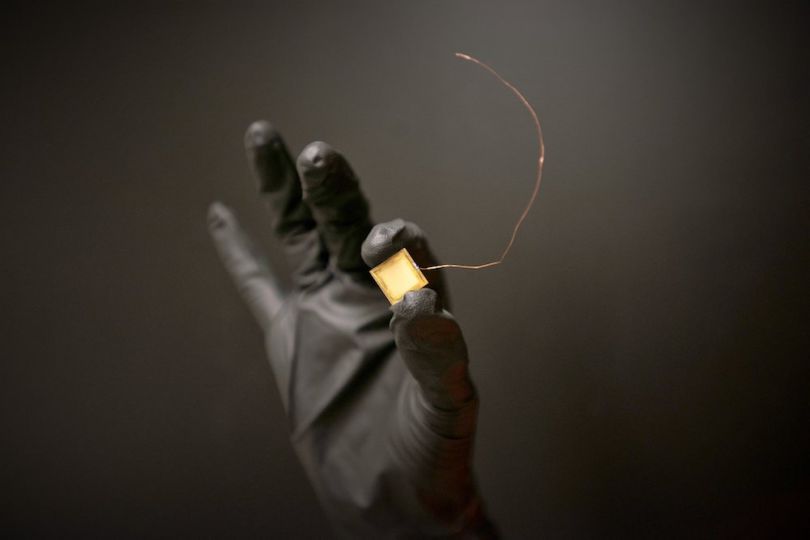 Space tech startup Accion Systems just closed an $11 million Series B funding round led by Boeing HorizonX Ventures and Shasta Ventures.
This new funding brings the Boston-headquartered company's total money raised to $36 million since its founding in 2014, $14 million of which comes from U.S. Department of Defense and NASA contracts.
So what makes Accion Systems so valuable? The answer is no bigger than a postage stamp.
Accion's main product is its Tiled Ionic Liquid Electrospray propulsion system, also known as TILE. Although the propulsion system (pictured above) is tiny, it has an impressive power-to-weight ratio, which makes it perfect for easily maneuvering objects like satellites or other vehicles in space.
"At the size of a postage stamp, our propulsion system is re-writing the rules of smallsat navigation and maneuverability," Natalya Bailey, CEO of Accion Systems, said in a statement. "We're excited to ramp up production and offer our clients benefits such as extending mission lifetime, station-keeping and de-orbiting capabilities."
TILE is fueled by a "non-toxic, ionic liquid propellant" and its tiny thrusters, making it a lot lighter and more cost-effective than other ion engines.
The company already has a handful of launches scheduled in the near future that will put its ion thrusters to the test.
As part of its NASA partnership, Accion will use its propulsion systems with the replica MarCO CubeSats, which NASA uses for interplanetary missions. The federal agency paid Accion $3.9 million for this contract to replace NASA's cold gas propulsion systems with its more efficient ion tech. The launch for this project is scheduled for 2021.