Happy New Year! For many of us, a new year signals a fresh start — whether that means changing our diet, finding love or finally landing the job of our dreams. If you've been hoping to find a new job, now is a great time to apply, as there are hundreds of open roles at Boston tech companies. We caught up with seven local startups looking to expand their teams in 2018.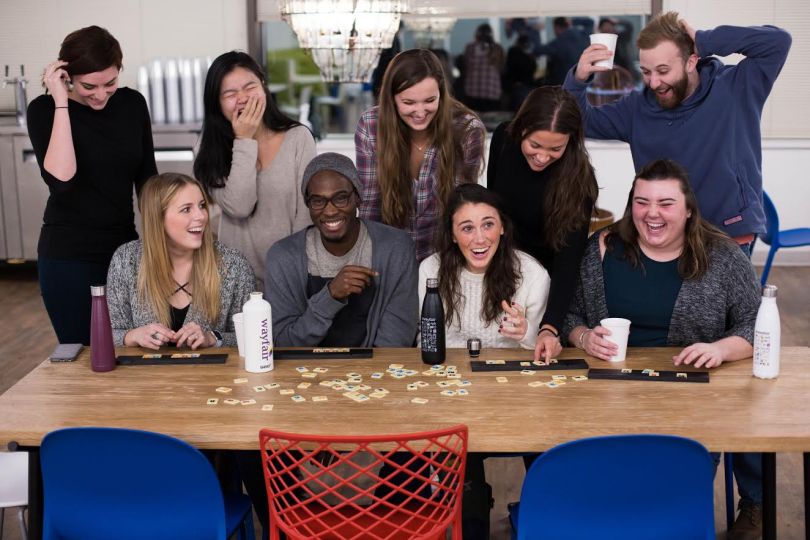 What they do: Online home retailer Wayfair is often referred to as the "ultimate destination for home goods."
Sweet perks: Company equity, stocked kitchen, conferences and training and ample volunteer opportunities.
What they look for: "At Wayfair, we look for individuals who are curious, analytical and think differently," said Kate Gulliver, global head of talent. "We have an open and collaborative culture where employees at all levels are empowered by data and encouraged to take smart risks, solve exciting challenges and drive innovation."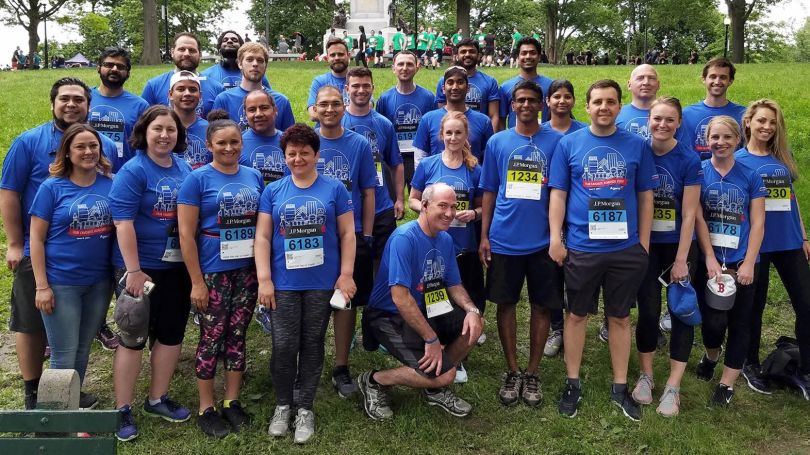 What they do: Agero offers mobile apps and accident management services focused on bringing safety and convenience to drivers everywhere.
Sweet perks: Onsite gym, parking, casual dress and a game room.
What they look for: "We're focused on opening doors to help people learn and to build their careers — wherever it may take them," said CEO Dave Ferrick. "Curiosity, initiative and desire for advancement go a long way here. In fact, I'm a living example of Agero's commitment to its people, having moved from call center agent to CEO. We love to help people move up at the speed of their own potential."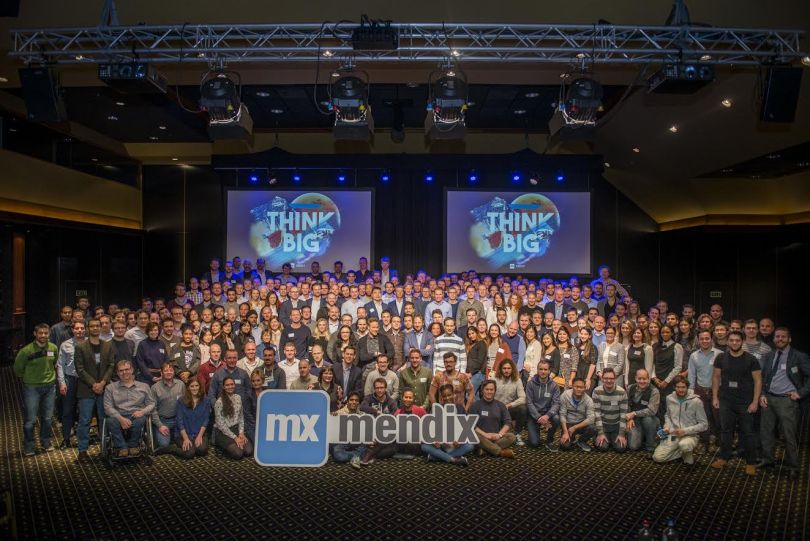 What they do: Mendix offers a low-code, high-productivity platform that allows businesses to build web and mobile apps.
Sweet perks: Generous PTO, 401(k) match and they fly all employees to the Netherlands each January for a company kickoff.
What they look for: "At Mendix, we describe our cultural fit attributes as Mendix blue," said director of talent acquisition Tara Griesbach. "To be Mendix blue means to embody the traits of passion, coachability, teamwork and intellectual curiosity. Mendixites across the globe maniacally strive to show value to our clients by getting to know their business and making them more effective and successful using our platform."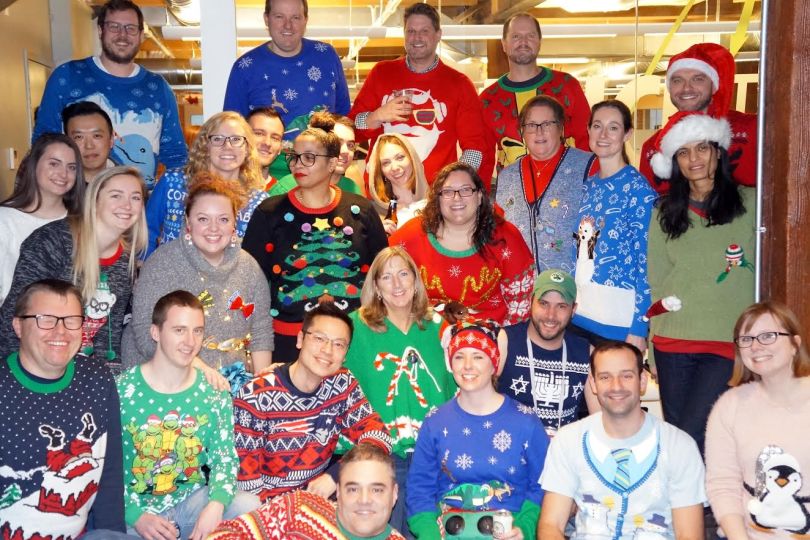 What they do: CrunchTime! describes its restaurant management platform as the "back-of-house guts that powers the front-of-house glory."
Sweet perks: Generous PTO, beer on tap, commuter benefits and company outings.
What they look for: "We're looking for people who love technology, good food and good company," said head of marketing Paul Molinari. "Basically, if you love great restaurants and you're someone who has a great grasp of new technologies and working in dynamic team environments, we are interested in what you have to offer."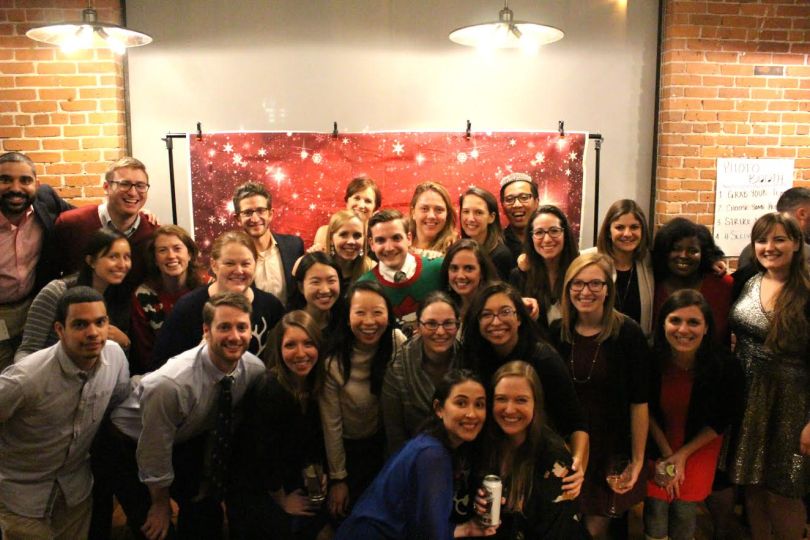 What they do: Panorama Education builds tools that help educators act on data to improve student outcomes.
Sweet perks: Stock options, 401(k) match, 90 percent of medical premiums covered, 80 percent of dental premiums covered, monthly MBTA reimbursement, monthly gym membership reimbursement, unlimited vacation, parental leave, daily catered lunch, dog-friendly workspace and free Hubway membership.
What they look for: "Over half of our 80 team members are former educators and even a few of our engineers are former classroom teachers," said talent recruiter Danielle Farina. "But you don't need to have an educator background to thrive at Panorama; we're looking for folks with a diverse set of experiences and perspectives who are motivated to build products that improve the quality and equity of K-12 education."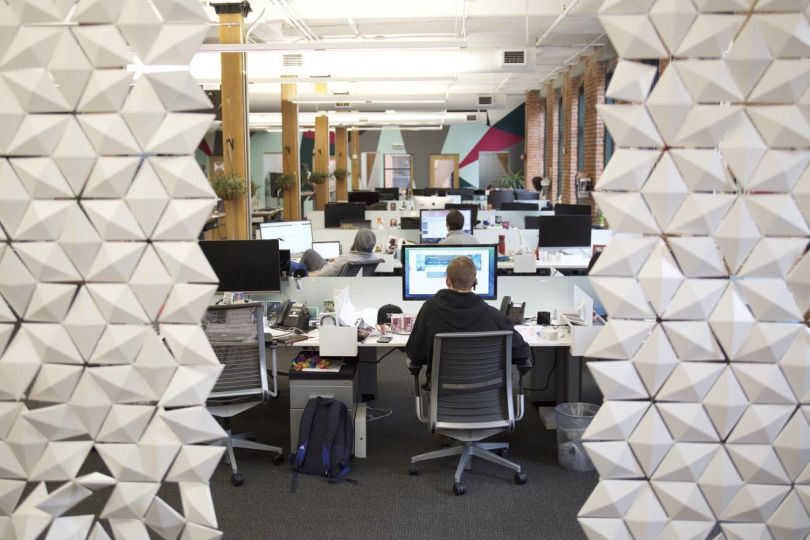 What they do: 3Play Media provides closed captioning, transcription, translation, and audio description to more than 2,000 customers in higher education, media and entertainment, enterprise and government.
Sweet perks: Company outings, beer on tap, commuter benefits and generous PTO.
What they look for: "We look for positive-minded self-starters who have a track record of achievement; people who have displayed the ability to work hard in pursuit of a goal," said Josh Miller, co-founder. "For example, people who have stuck with a hobby, sport or artistic endeavor at a high level will stand out to us. Good candidates have a natural curiosity and are constantly trying to learn — on their own and from others around them."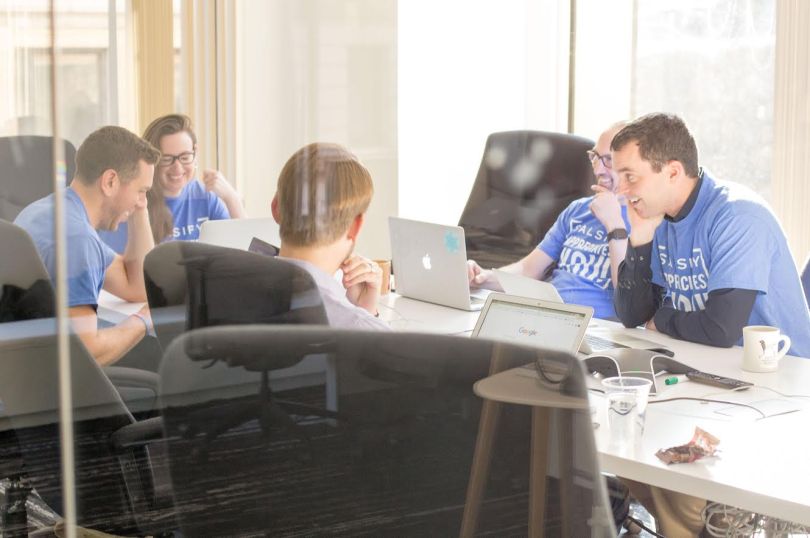 What they do: Salsify combines product information management, digital asset management, content syndication and digital catalogs in a single, cloud-based product content management platform.
Sweet perks: Unlimited vacation, snacks galore and a four-tap kegerator, cold brew, training and development and community service opportunities.
What they look for: "Salsify's long-term success rests on the shoulders of our employees," said Jason Purcell, co-founder and CEO. "Organizationally, we are focused on fostering each person's ability to be empowered, knowledgeable and enthusiastic in tackling challenges for our customers."