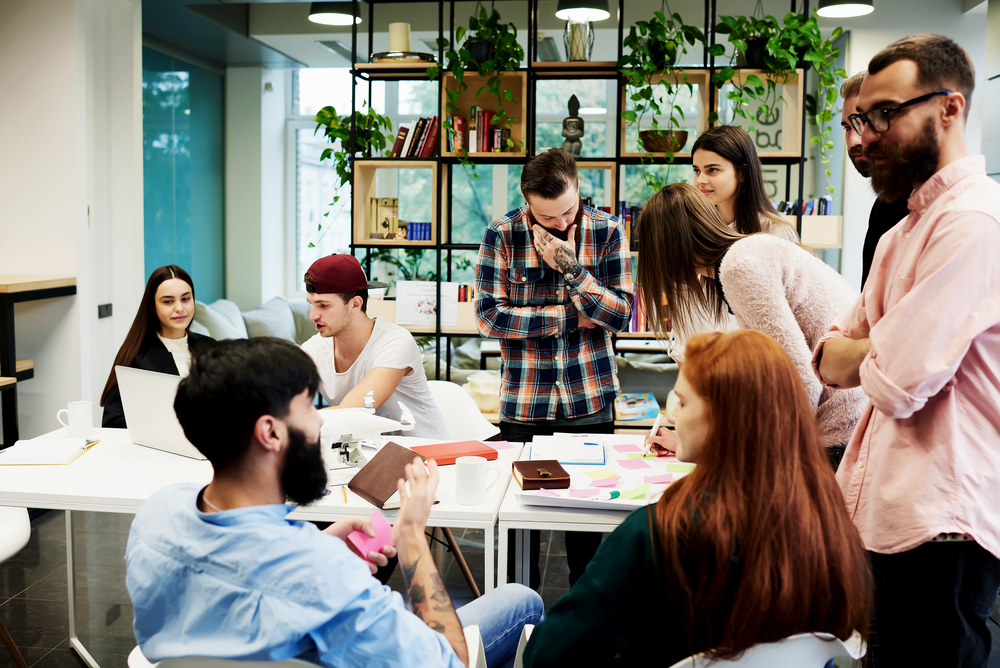 When you think about working for a startup, stereotypical images of ping pong tables, cold brew on tap and employees working into the wee hours of the morning probably pop into your head.
Oh wait, that's all true. 
We talked with nine Boston tech companies to find out the other ways they know they're working at a startup.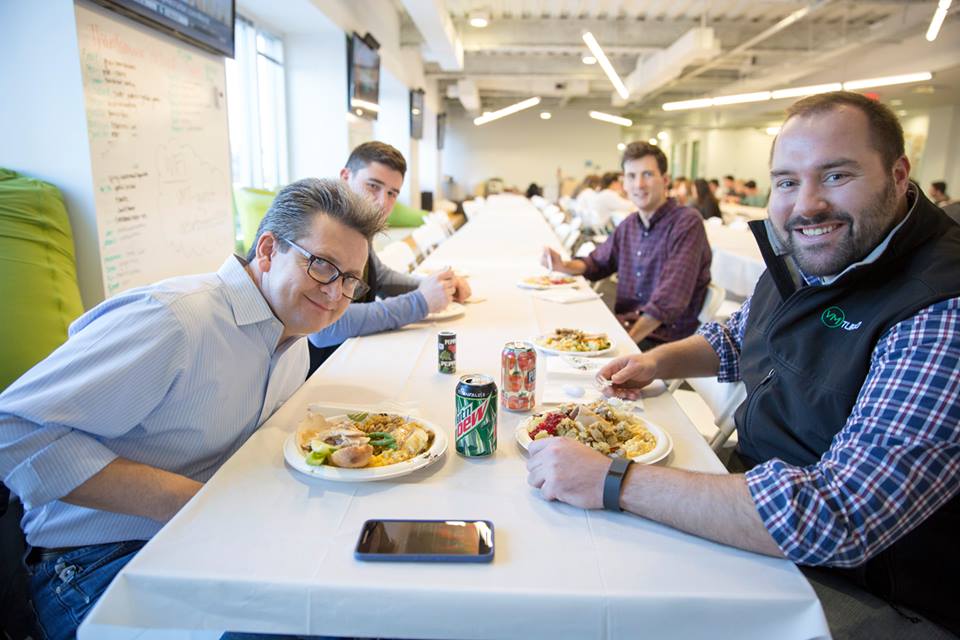 Turbonomic is a cloud company that offers a solution to help enterprises manage applications in a hybrid cloud environment.
Response via Justin Graci, Marketing Manager
You know you work at a startup when...
"You're knee deep in work — knowing you'll be working at least a 12-hour day, but still find it in you to laugh at an office dog running circles around your desk and the occasional co-workers' child who is rallying up every bean bag in the office to make a fort. All this while your VP of Sales rides by you on a hoverboard, closing a million-dollar deal via a wireless headset and the engineers who sit behind you are talking about solving problems that nobody else in the world can solve. Oh, and when ESPN is streaming on the 30 TV's mounted on the walls surrounding the office. Startups are a tough grind, but it's a grind that we all enjoy...in a very strange and weird way."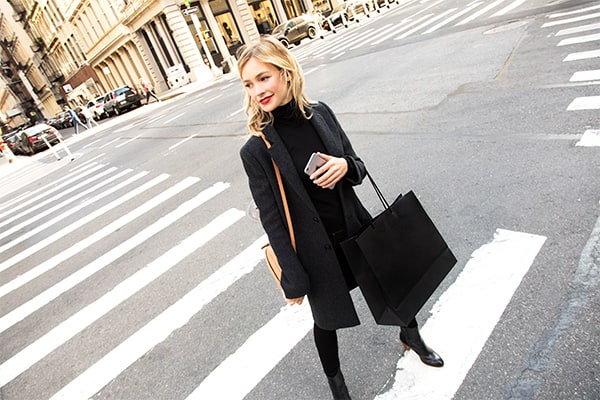 The NewStore mobile retail platform lets brands deliver an end-to-end shopping experience for consumers. Integrating with existing e-commerce platforms like Demandware, Oracle ATG and Magento, NewStore offers capabilities like one-touch purchase, scalable clienteling and on-demand delivery, all from your phone.
Response via Casey Antonelli, Director of Corporate Communications
You know you work at a startup when…
"All of your meetings take place over Google Hangouts and you're often the only person in the U.S. participating. The CFO is in investor meetings all day, but still finds time to help order lunch and pick up the mail from the building's front office. You don't have a job description, you were simply hired for being a bright mind in the industry and your innovative potential. There is always beer on tap, but the coffee pot is broken. The company flies everyone to Berlin every summer to "enjoy each other and our culture" at a weeklong party. "Work hard, play hard," right? You suggest we buy treadmill desks for the new office and it's actually considered by the CFO and VP People Operations & Strategy."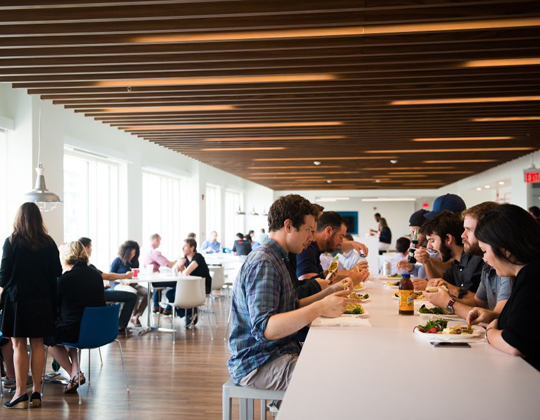 CarGurus is a comparison shopping site for cars that uses pricing algorithms to analyze millions of new and used car listings so consumers can find the best deals. Their site also includes users' reviews of dealers, mechanics and advice on other car topics.
You know you work at a startup when…
"At last our controller no longer deals with both payroll and buying toilet paper for the office." — Lisa Rosenberg, Data Scientist
"No one knows how to purge the steam wand on the espresso machine." — Zach Nicolay, Sales Trainer
"There is a slack channel about cold brew!" — Angela Brown, Account Executive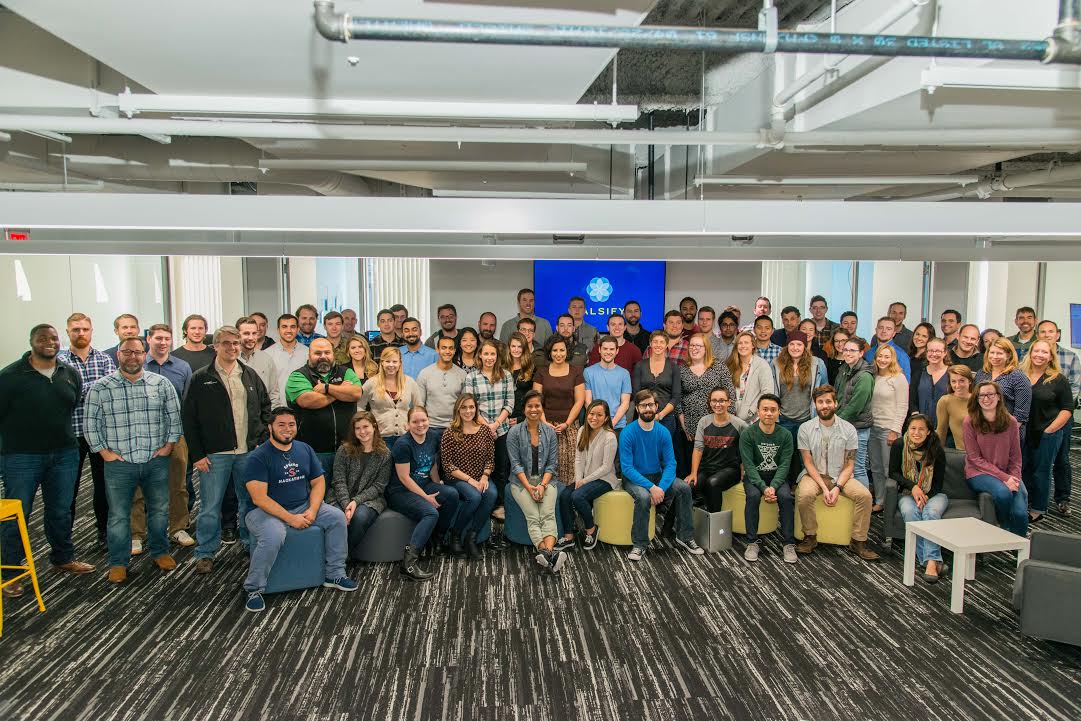 Salsify is a content management platform enabling companies to manage, syndicate and enhance their content, driving sales and satisfaction.
You know you work at a startup when…
"You have more matching T-shirts than a peewee soccer team." — Alex Clark, Senior Customer Champion
"When the candy drawers beat any Halloween trick-or-treating trip you ever made as a kid." — Fiona Galey, Marketing Co-op
"You can get lunch with the CEO." — Kevin Briggs, Account Executive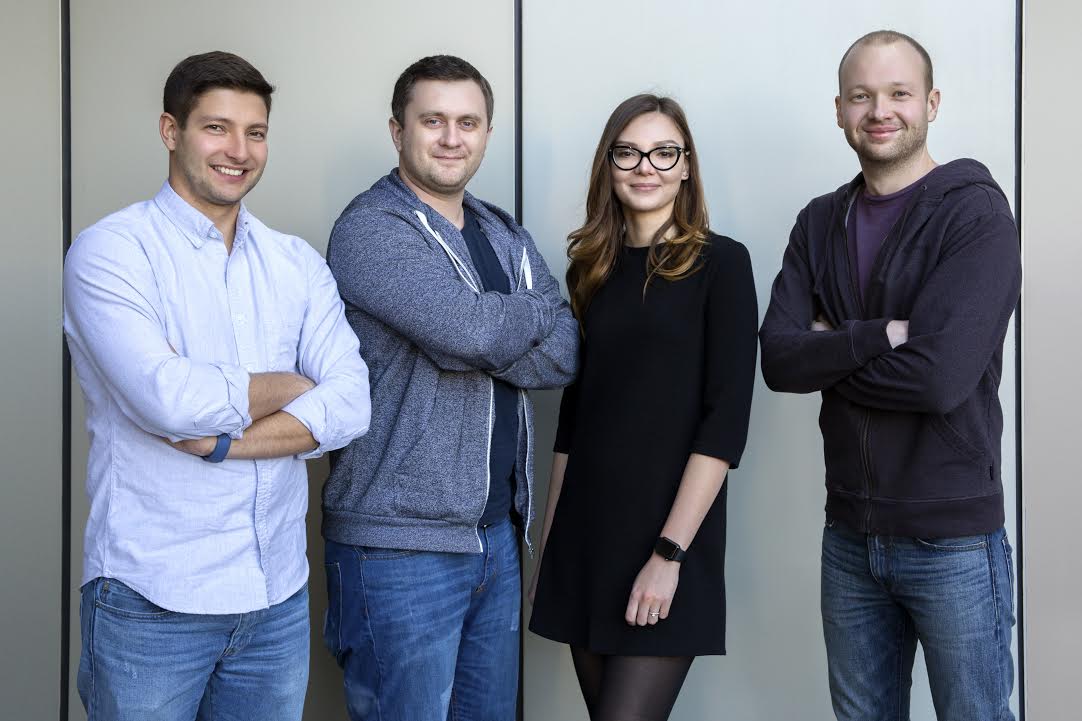 Allset is a dining app that lets diners book a table, order their meal and pay for it before reaching the restaurant.
Response via Dimitri Nikulin, Chief Content Officer
You know you work at a startup when…
"You do absolutely everything online. You are busy 24/7 so this is the only way to get things done, like meet people, buy things, rent a car or order your meal at the restaurant. And since you work at a startup, it's not about doing things remotely so you can just accomplish more and be more productive; it's a way to do more of what you love."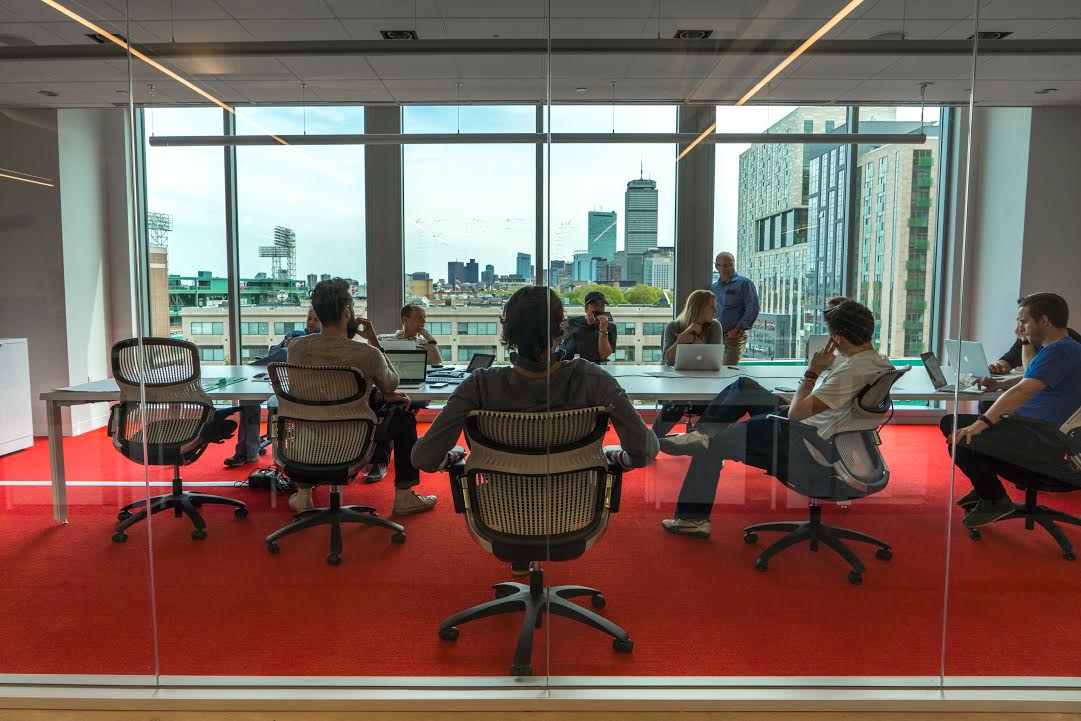 WHOOP makes fitness trackers geared for those who need to perform at their physical peak. The company's fitness band and integrated software offers precise feedback and insights on how to improve performance. Their signature band has been used by everyone from pro baseball players to Olympic swimmers.
Response via Mike Roberts, Electrical Engineer
You know you work at a startup when…
"I heart #freelunchfridays" is the only thing you've tweeted in the last six weeks."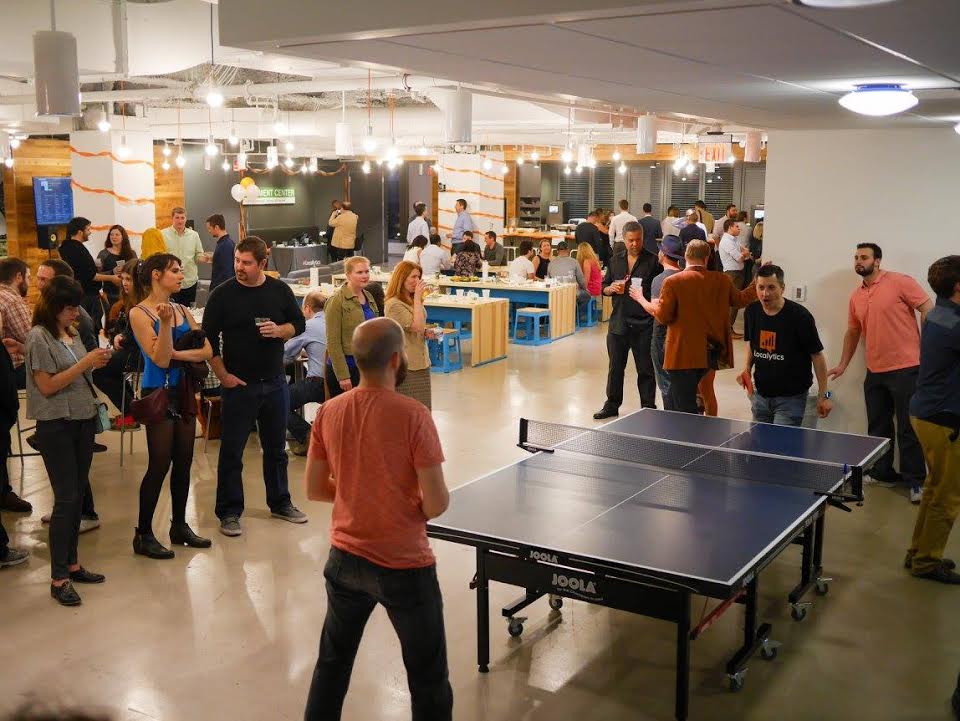 Localytics works to solve mobile challenges by collecting detailed data for apps while improving user experience. Their software uses push and in-app notifications along with analytics for over 37,000 apps on more than 2.8 billion devices.
Response via Justina Perro, Head of Content Marketing
You know you work at a startup when... 
"You consider team members your family and hang out with them on the regular outside of work. You also know that no matter what time of night, you can always get a hold of someone through Slack, and if they were to ever move on from the company, it would feel like a break-up. At Localytics, Free Beer Friday has become a local institution and friendly competition has escalated into a complete war on the ping pong table. But behind all of this excitement, we are a nimble group of employees who can go with the flow when focus areas shift. We are so good at multi-tasking that it feels weird to focus on one task, and the word 'no' is not even in our vocabulary."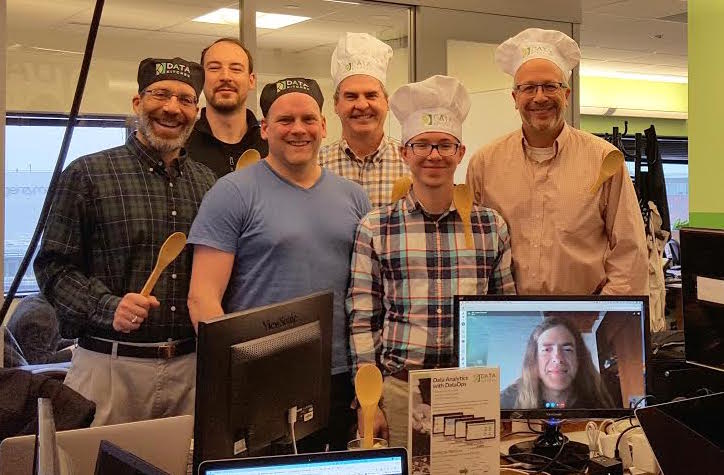 DataKitchen's platform helps analytic teams rapidly produce insight, turn that insight into operational process and continuously improve analytic operations and performance.
Responses via Gil Benghiat, Co-founder
You know you work at a startup when...
"You start organizing your family with a kanban board."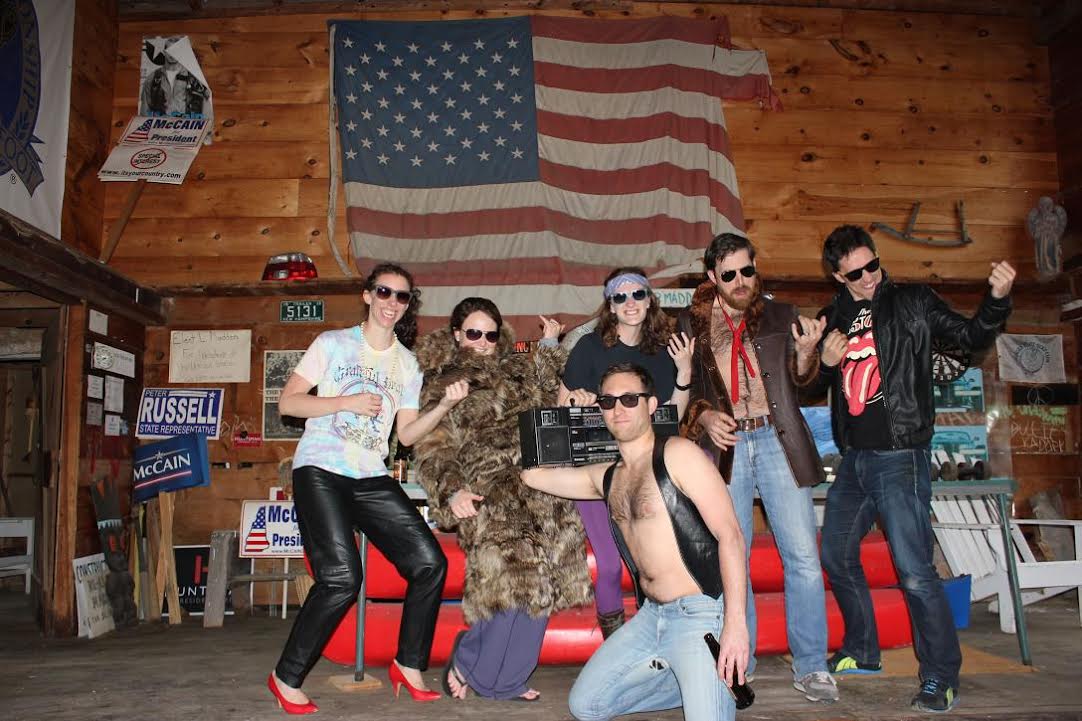 Rest Devices makes connected devices for the nursery. Its first product, Mimo, is a smart wearable baby monitor that delivers data about your child's body position, skin temperature, audio, and activity level.
Response via Mike Gutner, COO of Mimo 
You know you work at a startup when..
"You "transfer" a potential client to the sales "department" by handing your cell phone off to your co-worker who shares your desk. You get excited when you can finally afford to have someone come and clean the shared bathroom...once every three months. Your company faces a critical, life-sustaining, grueling choice at 3 p.m. every day: coffee or beer?"
Photos via social media 
Know a company worth profiling? Let us know or tweet us @BuiltInBOS