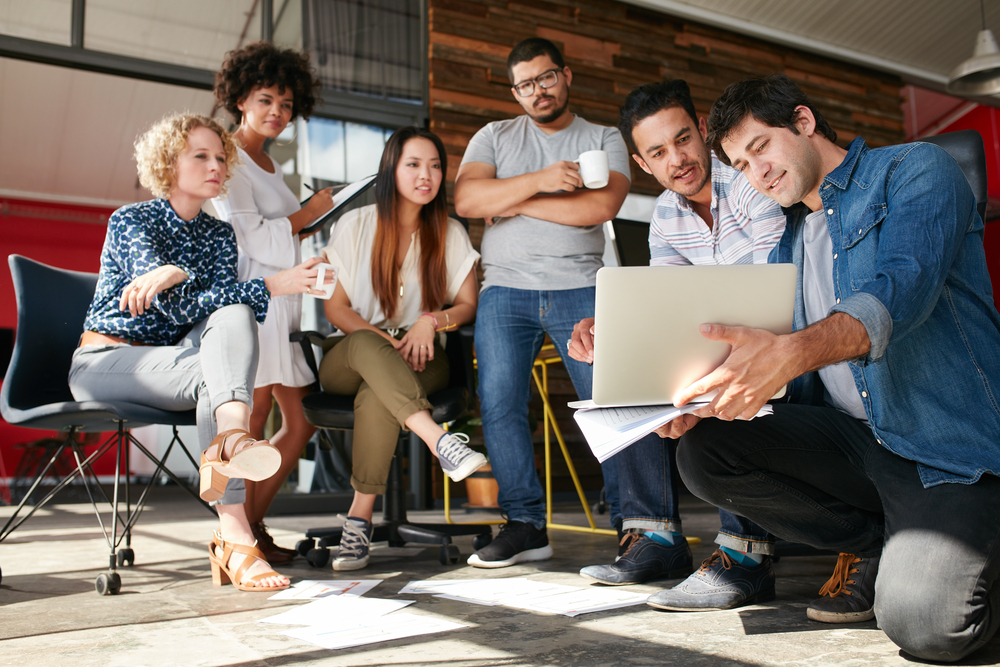 Running one company over the course of a lifetime is difficult enough for most people, but serial entrepreneurs aren't like most people.
Rather than having one great idea, turning it into a company and heading up its day-to-day responsibilities indefinitely, serial entrepreneurs are different.
The allure of being a startup lion can be strong; look at the success of tech giants like Elon Musk, Steve Jobs and Jack Dorsey. Few will become billionaires like that Silicon Valley crew, but there are still plenty of extremely successful serial entrepreneurs shaking up Boston tech. Here, we've rounded up eight to keep on your radar.
Jay Batson 
Startups: Energy Logic Systems, Pingtel, Acquia
Mentor: MassChallenge, Techstars
Batson has founded over four startups — some with great success and others with disappointing failure. He calls his founding of Acquia his "greatest success," and currently serves as a mentor and angel investor, helping companies with team building, hiring, capital funding and early-stage sales and marketing.
Andy Ory 
Startups founded: Acme Packet, 128 Technology
Advisor: Fuze, G20 Ventures
Ory's startup Acme Packet advanced Internet networking equipment in the early 2000s, which Ory and cofounder Patrick MeLampy sold to Oracle in 2013 for a whopping $2.1 billion. Now, they have a new startup called 128 Technology that is rethinking Internet routing. Founded in 2014, 128 Technologies has raised over $36 million in funding over three rounds.
Dave Balter 
Startups founded: BzzAgent, Smarterer, Intelligent.ly and Mylestoned Inc.
Personal investments: FitnessKeeper, Promoboxx, Relay Rides, eLaCarte, ProctorCam and HelpScout
Balter's marketing startup BzzAgent and skills-testing site Smarterer were acquired for a total north of $135 million. Balter has become a notable angel investor in Boston, backing over 50 startups and participating as a mentor with Techstars. Balter's most recent venture, Mylestoned Inc., is an early-stage startup that aims to provide a more current and relevant way to remember deceased loved ones.
David Cancel 
Startups founded: Compete, Lookery, Ghostery, Performable, Drift
Advisor, investor/director: Charles River Ventures (CRV), Spark Capital, NextView Ventures, EverTrue, AppCues, Yieldbot, Visible Measures, Help Scout, Shareholic
Between 2000 and 2011 Cancel founded and sold four startups, putting him well within the category of "serial entrepreneur." Cancel's marketing software startup Performable was bought by HubSpot in 2011, making him a big leaguer in the marketing tech realm. Cancel's most recent startup Drift (2014) is a messaging app for sales and customer success. It raised $15 million in its first round of funding.
Paula Long 
Startups founded: EqualLogic, DataGravity
Advisor:  ClearSky Data, StorSimple, SugarSync
EqualLogic Inc., a storage area networking company co-founded by Long, was acquired by Dell Inc. in 2008 for around $1.4 billion, one of Dell's largest purchases ever. Her campaign to simplify IT storage space continues with her latest venture, data management firm DataGravity.
Michael Stonebraker 
Startups: Ingres, PostgreSQL, Streambase, Vertica, VoltDB, Tamr
Awards: ACM System Software Award,  IEEE John Von Neumann award, A.M. Turing Prize
Since his days as an undergraduate at Princeton University, Stonebraker has proven his status of "database prodigy" time and time again. He has pioneered many major data storage and analysis concepts and has founded a series of successful startups like Vertica Systems, and most recently, Tamr. In addition to running Tamr, Stonebraker is currently an adjunct professor at MIT CSAIL (the university's Computer Science and Artificial Intelligence Laboratory) and has no plans of retiring.
Ben Fischman 
Fun fact: Fischman is the first entrepreneur-in-residence at General Catalyst Partners, a prominent venture capital firm that invests in innovative, technology-based companies.
Fischman launched his entrepreneurial career in 1993 as a college junior at Boston University when he founded Lids Corp., an exclusive retailer of baseball caps. The business started in a Boston mall kiosk and grew to over 350 stores. Fischman's most recent venture, M.Gemi, sells handcrafted Italian shoes, introducing new, limited edition styles each week.  M. Gemi has raised $32 million in funding over two rounds.
Tan Kabra  
Startups: LaunchByte.io, VetX
Personal investments: HubCharge, Wynk, Rezzit21
This Babson grad and serial entrepreneur heads up two startups at the moment. LaunchByte is a non-traditional SaaS based startup hub that provides services like IT platform development and marketing to early-stage startups, while VetX's platforms allows pet owners to connect to vets on-demand and lets patients access their pets' healthcare records through the cloud whenever they need.
Photos via social media
Did we miss a serial entrepreneur? Let us know or tweet us @BuiltInBOS.