Realizing the Value of Recognition
At Reggora, core values surface in everyday work. Meet three employees who embody the welcoming, humble and innovative spirit of the company.
"Innovate with agility."
The phrase serves as one of Reggora's four core values, which double as a blueprint as the company grows and matures. Offering a tech platform designed to streamline and expedite the notoriously lengthy residential appraisal process, Reggora's team is comfortable taking an idea and running with it.
While the mortgage and appraisal industries have been slow to change over the last few decades, Adrian Ruiz takes pride in how his customer support team is quick and nimble in applying adjustments to their work as new requirements surface. "The adaptability of the company itself is mind-blowing," the senior customer support representative said. "We're innovating and growing at a really impressive rate." 
That point of view resonates on the technical side as well. "We're bringing the industry out of 1983 and into today," said Senior Product Manager David Pfeifer. 
As thrilling as innovation may be, constant change can leave a team exhausted. So how does a group of trailblazers collectively pause and refresh? 
Recognition.
"Work is stressful, and when people don't feel attention is being paid to what they're doing, they get burnt out," said Ruiz. "Recognition is something folks can see and say, 'I feel seen, heard and extremely valued.'"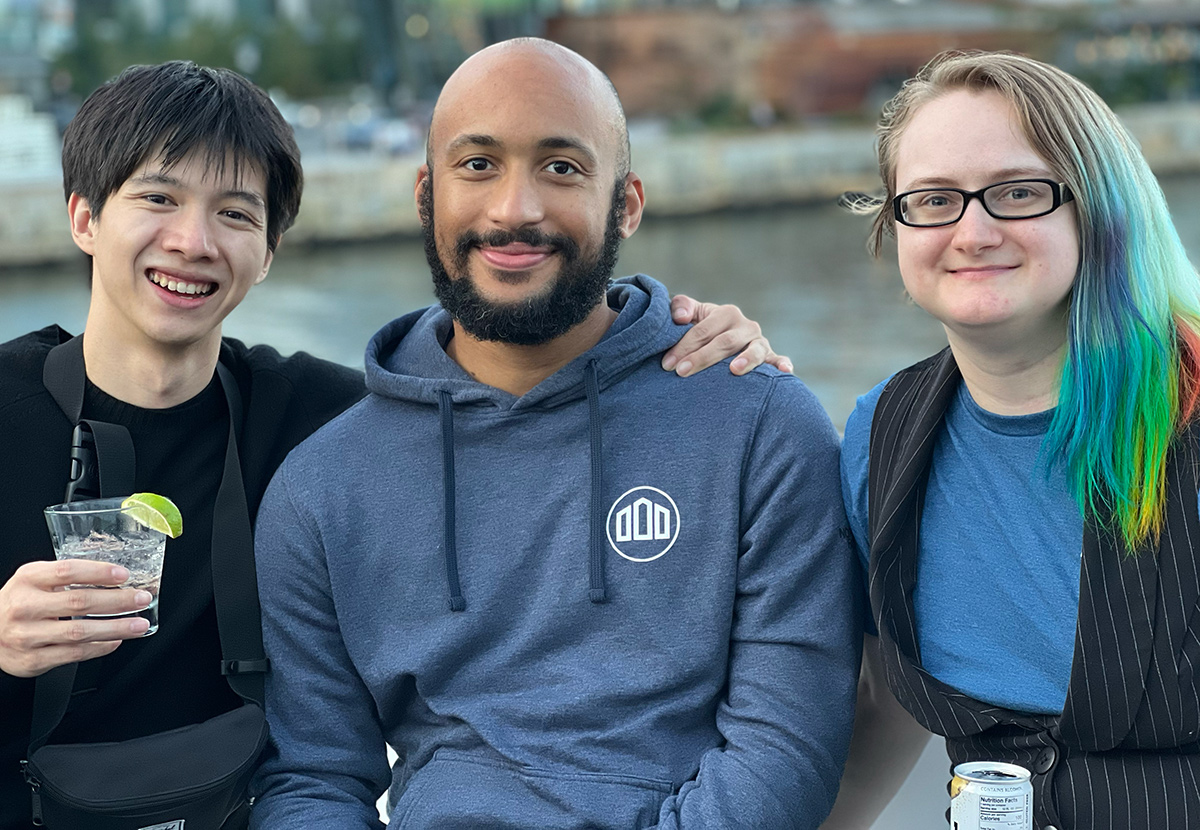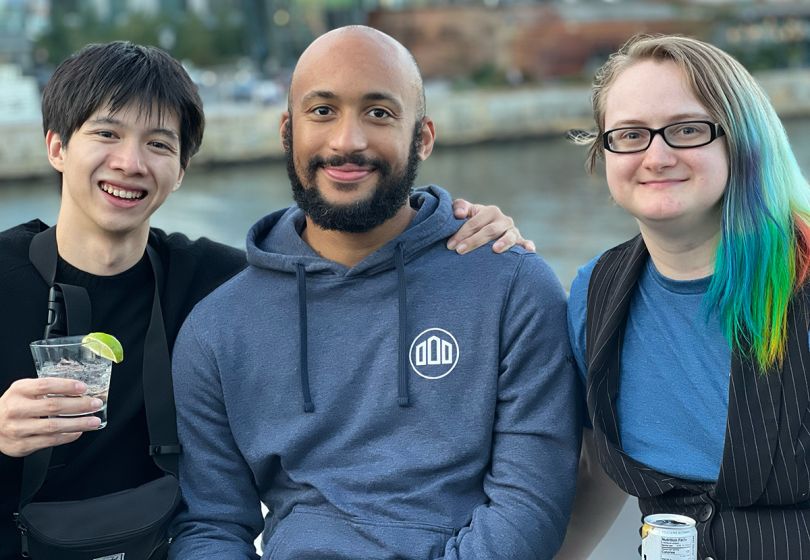 Business Analyst Kyle Aguilar knows how important it is to be able to connect with and celebrate her teammates, particularly in a fully remote organization. "Once upon a time, we might have had an in-person happy hour or left a cupcake on someone's desk for a job well done," she said. "But now we have to find other ways. And Reggora does a really good job of bridging that gap."
The team's Slack channels play a part in this effort. The High Fives channel — an integrated feature of 15Five's performance management software — encourages intentional connection and validation that align with Reggora's guiding pillars. "It's great to see people call out specific values and be really thoughtful about how they recognize their peers," said Aguilar. "We are not shy about shining a spotlight on others." 
But the recognition doesn't stop there. In fact, it branches out into a more formalized quarterly award ceremony called the Reggies. Aligned, yet again, with the company's core values, Reggie award winners are selected based on the High Fives employees receive throughout the quarter.
Living by Reggora's Values
Innovate with agility
Grow without ego
Put worth in your work
Be a housewarmer
When leadership introduced the awards at the organization's first-ever in-person retreat in Boston in October 2021, the team was surprised. Ruiz recalled the event felt like Reggora's Oscars, complete with video production: "Team members created recorded messages to say congrats and outline times where the winner represented the core value of the Reggie they won."
In order to distribute the awards on a quarterly basis, the team has since adapted the ceremony to a virtual space by incorporating it into all-company meetings — ones that Aguilar notes her coworkers are highly engaged in. "People are invested in hearing from our leaders about what teams are working on," she said. "But the fact that everyone stays around and is extremely active in the Zoom chat is a reflection on how excited we are for one another."
When Ruiz won the "be a housewarmer" Reggie, he was moved by the kind words that accompanied it. "It was one of those moments where I realized that this is exactly how I want to carry myself throughout my time at Reggora," he said. "Not to win an award, but to see the impact that can be made with a positive attitude." To his colleagues, the award was a natural fit. "If Adrian could win 'be a housewarmer' every time, he would," said Pfeifer. 
Ruiz knew he enjoyed startup work environments, but what really sold him on Reggora was the opportunity to build something from the ground up. Today, he's a go-to for welcoming new hires and initiating positive interactions with Reggorians and customers.
How do you live the value of "be a housewarmer," both internally and in customer-facing interactions?
It's a lot simpler than people would imagine. When anybody new joins the company, our head of people posts in our general channel. Because I always come in super early, I welcome folks to the team when I see those posts. It doesn't take a lot of time, but it makes a huge impact. I also write happy messages when I'm asking a different team for something. I'll say, "Hey, I hope everyone's having a wonderful day. You guys are awesome. By the way, can I get some help with something?" In customer-facing interactions, it's about positivity. I will lead off with, "Hey, I hope you're doing great." This all stems from my desire to have people leave every interaction with me with a smile. I put myself out there and welcome everybody with open arms.
How else do you get involved with new hires?
We do something called "donut time," where we're scheduled to meet new hires one on one. Additionally, I will message them directly to ask if they have any questions or to let them know that if they need anything they can reach out. Through the company structure we have now, there are a lot of great opportunities for new hires to meet more veteran Reggora employees, and they get a really good taste of the culture that way.
Tell us a story of a time when you really felt the "be a housewarmer" value come to life. 
We had a new member who joined the customer support team and brought a referral along who joined the appraisal team. It started with me reaching out to their referral to say, "We're so excited to have you, and I really look forward to working with you." From there, we started to reach out to each other when specific issues came up, which helped build not only better rapport between us, but between the two teams as well. We felt more comfortable when it came to addressing internal issues or asking for help. 
Championing the Culture
Where does a murder mystery party fit into the appraisal landscape? Ask the cultural champions of Reggora. Made up of members from each team, Culture Champions is a group dedicated to organizing off-hours social opportunities for employees to get to know each other. As the culture champion for the customer support team, Ruiz believes that the group "shows how invested individual team members are in building a stronger culture."
Even before he joined Reggora's product team — a group he now hangs out with regularly outside of work — Pfeifer sensed that its experienced leaders would make good mentors. In an effort to evolve as a leader himself, he embodies the value centered on teamwork, growth and impact.
What does "grow without ego" look like in practice?
I try to embody this by constantly soliciting feedback for things I'm working on and adjusting accordingly. People tend to think about their ideas so much that they think they're correct and are not willing to compromise. To me, growing without ego means seeking help when I need it. I reach out to Kyle when I need help from the data perspective. I don't know how many High Fives I've given her, but she always provides above and beyond what you ask for. I use those instances of growth to continue moving both the company and myself forward.
What do you do to foster an environment that encourages everyone to contribute?
I cast a wide net with most things that I do. I definitely don't feel like I am developing ideas in a silo. On the product team specifically, a lot of our ideas are a group effort. There is no hierarchy in terms of who contributes. I regularly work with associate product managers who are ideating and brainstorming with people all the way up to the VP of product. Having a more horizontal hierarchy helps create this dynamic.
Tell us about the LGBTQ employee resource group you founded. How do ERGs at Reggora contribute to the company's culture, values and success?
I love this group. It's called Reggora Rainbow — or internally, Queergora. I started it in late December with a friend and coworker, Deanna Heer. The goal is to provide a safe space both for folks who are out and for those who don't feel comfortable sharing their identities or sexualities more publicly. Another goal is education; for example, we have a class on pronouns in the works for the broader Reggora community. We're also planning at least one panel for Pride month, ideally focused around mortgage and the queer community.
ERGs are important for visibility — to have a group of folks you identify with and to feel seen by the company. That really speaks to the culture of Reggora. We want everybody to feel like they belong. It goes a long way, especially in the tech space, for potential applicants to know we accept them and have a place for them. 
It goes a long way, especially in the tech space, for potential applicants to know we accept them and have a place for them."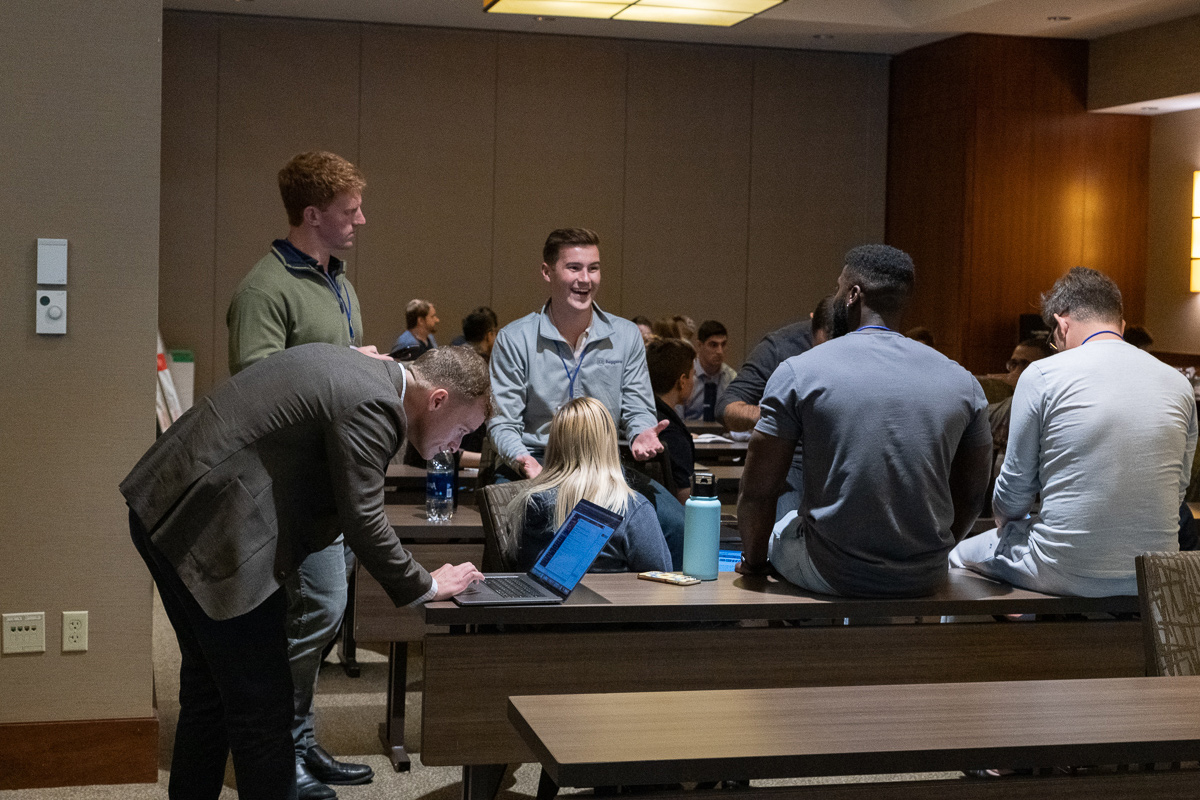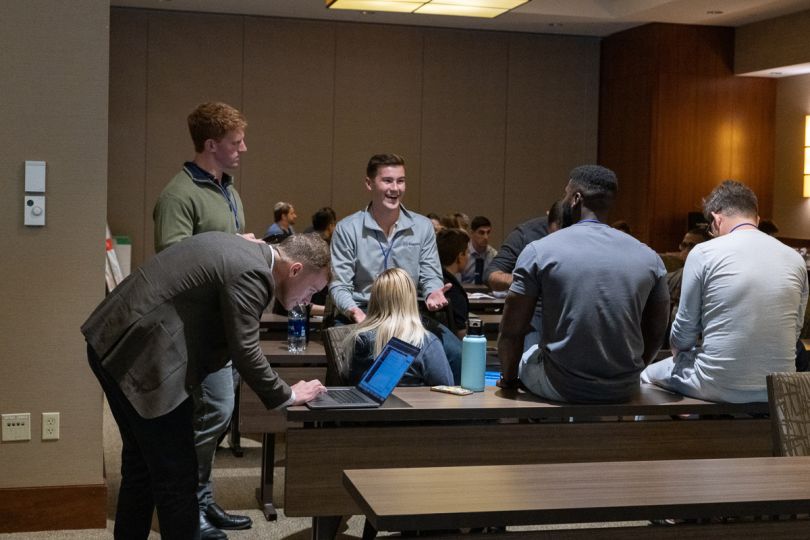 In search of a remote-first position, Aguilar applied to Reggora through Built In — even without any prior knowledge of the appraisal industry. She anticipated there would be a high learning curve, but overcomes challenges with determination and focus as she supports both teammates and stakeholders. 
What does the value of "put worth in your work" look like in practice for you?
As a business analyst, we're trying to scale the company and support the growth of our product line as well as the larger marketplace. We want to make sure we are providing significant value. Because so many of my stakeholders are internal and we're helping to support Reggora's growth, when we try to provide value through an analytics tool or a dashboard, it means making sure that the tool has longevity and can grow with the company. We're not just publishing one thing, one time, for one person and expecting that to be enough. If it provided value to that one person, maybe there are other ways it can provide value to the whole customer success organization or implementation team. "Put worth in your work" means making sure the time we're investing results in meaningful insights for others. 
How does this value impact the way you approach challenges?
We're growing, and we have to learn really quickly. We are constantly ingesting new data, and often that comes with frustration and confusion, and we have to make sure we're pulling the right data sources and providing them in a timely fashion. It feels really significant when we can get something out the door and it's really usable and important to our stakeholders.
What do you do in your daily work that helps you feel aligned with that value?
It's really important to me to engage with the work other analysts are producing, because I want my peers to feel like we can provide feedback to each other. With five analysts at Reggora now, it feels great to have coworkers who might be facing similar challenges who I can go to for help or to see what they're working on. Keeping in frequent contact with the other analysts across the company helps me feel like we're moving the needle.