Boston tech has so much to be grateful for, including a rich and diverse community of startups, entrepreneurs and VCs. So around the holidays, it's no surprise that many of our thriving local tech companies are inspired to give back. Here's how six Boston companies are doing just that.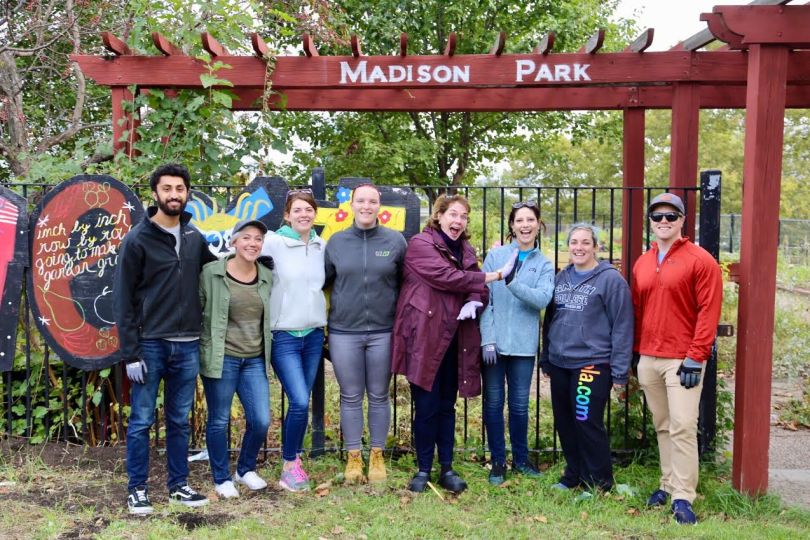 Stacey Scott, VP of people operations at Lola, said the travel tech company is working with a few different nonprofits this year; it's all a part of enforcing one of their key company values: "wicked loving."
How is your company giving back to the community this holiday season?
We are doing a few different things. First, we use Amazon so much that we made sure we are using Amazon Smile to donate to different organizations that employees at Lola.com have nominated. There's something so satisfying in knowing that every dollar we spend also benefits nonprofit organizations important to our employees.
Additionally, we are thrilled to be working with Heading Home. Their mission is to end homelessness in Greater Boston. Earlier this year, we volunteered for Heading Home and were able to completely furnish, decorate and make a home for a family moving into to their very first house. We even got to be there when they first came in and saw it. It was a day that will not be forgotten. In a few weeks, we'll be wrapping packages that can be given to the families involved with the organization. Since we are a competitive group, it will be a Wrap Off. We're calling it, "Wicked Loving Winter Wrapping Wonderland," because wicked loving is one of our company values.
Any fun company or team traditions?
Like most tech startups, we love to give swag to our employees. This year, we have some new jackets and backpacks. Every employee gets to pick one that the company will give them, and if they want the second, we ask that they make a $50 donation to a charity of their choice.
Lastly, we like to volunteer as a team at places like St. Francis House and Pine Street Inn, to help with food prep or whatever else they may need. We've been hiring like crazy this year and will continue. It's so special when a new employee gets to meet some members of the team their first week, or sometimes their first day, by giving back to the community we are a part of. Not to sound too corny, but we are a "wicked loving" group, and we like to spread that love.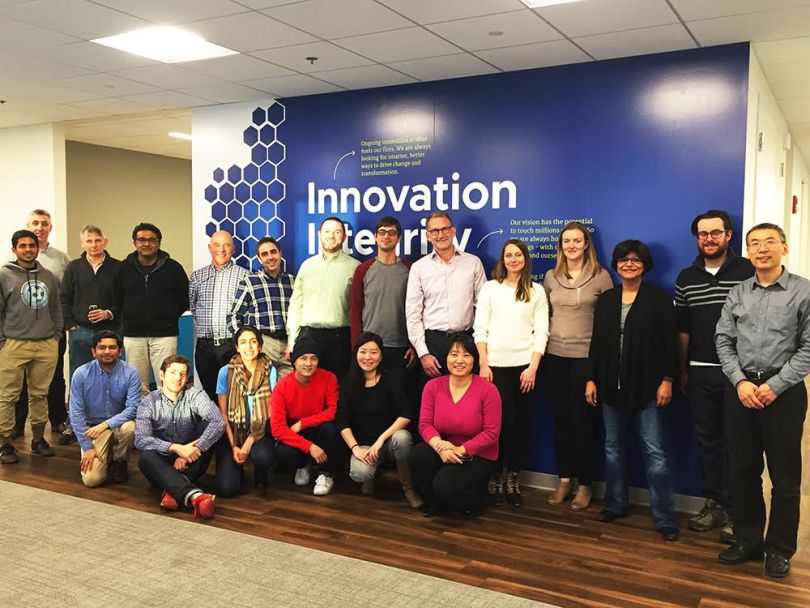 Kayla Steinhauser, office manager at OM1, said the healthtech company is donating to a very local cause this year.
How is your company giving back to the community this holiday season?
Here at OM1, our team is always looking for new ways to give back to the community. This holiday season, we will be hosting a holiday drive to benefit victims of the Merrimack Valley gas explosions that happened back in September. Thousands are still without gas service, and without heat or hot water, and many families are living in emergency trailers in city parks. Our donations this year will go directly to the affected community via Spark Academy, a public middle school in Lawrence.
Any fun company or team traditions?
OM1 wouldn't be OM1 if there wasn't a company Yankee Swap and holiday bake-off — it's been one of our most popular holiday traditions in the office. We like to add our own fun twist to the Yankee Swap: whoever wins the best dessert vote in the bake-off has the option to make one final swap for any opened gift!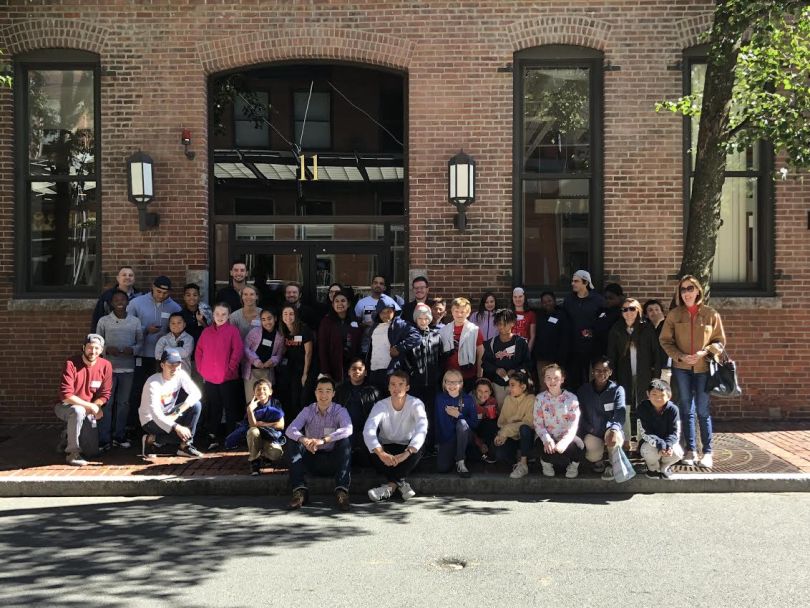 Danielle Aihini, content marketer at Robin, said homelessness in Greater Boston is a cause their team cares greatly about.
How is the company giving back to the community this holiday season?
This holiday season, we've been lucky to team up with the Boston Health Care for the Homeless Program for their Winter Weather Drive. We take pride in being a part of the Boston community and we're always interested in ways to participate in helping grow and improve life for our neighbors as best we can. So we wanted to work with the passionate people at BHCHP to keep those experiencing homelessness healthy and warm. I'm actually looking right at the long clothesline full of winter hats, gloves and hand warmers ready to be donated.
Unrelated to the holidays but in the spirit of giving back, earlier this season we hosted a Guppy Tank, a half-day hackathon for elementary and middle schoolers in the Boston Public School system. It was a blast! We had people from all departments come together to bring a product to market from start to finish. I'm sure I speak for Robin as a whole in saying I definitely see another Guppy Tank in Robin's future. 
Any fun company or team traditions? 
One of our favorite and proudest traditions is Rosscon. Rosscon at Robin is the celebration of the prolific painter Bob Ross. It's what we look forward to every November, right before Thanksgiving. The tradition started six years ago in a small office outside Central Square. Six people gathered around an IKEA conference room table to celebrate watercolor painting, happy trees, and, of course, Bob Ross. Every year Rosscon sees record attendance levels. Last year was the first year we brought in a professional painter to lead the group painting. Next year will be even bigger.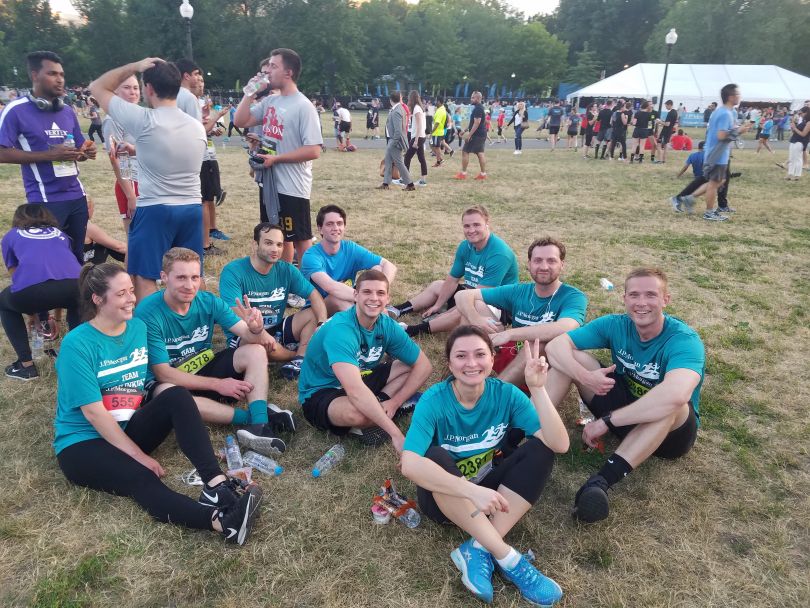 Clara Easter, talent acquisition and development at Comlinkdata, said the big data company plans on helping clean up the environment. That's greener than a Christmas tree.
How is the company giving back to the community this holiday season?
I joined Comlinkdata about a year ago and am working on getting the company more involved in community service. Right now, we are doing a holiday food drive and may do a winter clothing drive as well. Next year, we plan to help out the Esplanade Association with some cleanup work, volunteer at the food bank and a homeless shelter, and participate in some 5K walks/runs. I think having a variety of volunteer opportunities will mean better turnout. The company currently does the JP Morgan Corporate Challenge every year, but I want us to do more than that and everyone at the company is really excited about doing more.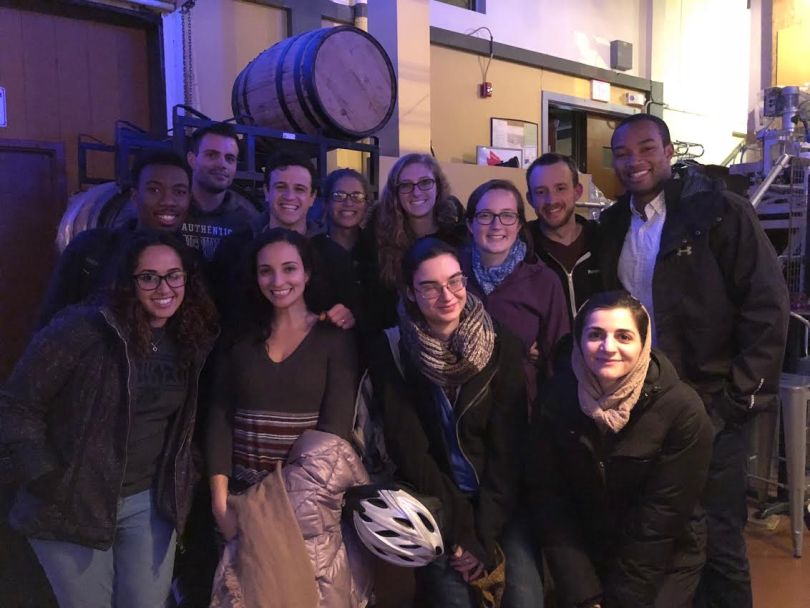 At Wise Systems, Allison Parker, VP of marketing, said the spirit of giving lasts all year — though they do have an annual Yankee Swap and holiday party.
How is the company giving back to the community this holiday season?
Wise Systems has a year-round program where the team volunteers at a local assisted living facility on a bi-weekly basis to visit with residents — playing games, listening to music, reading and socializing.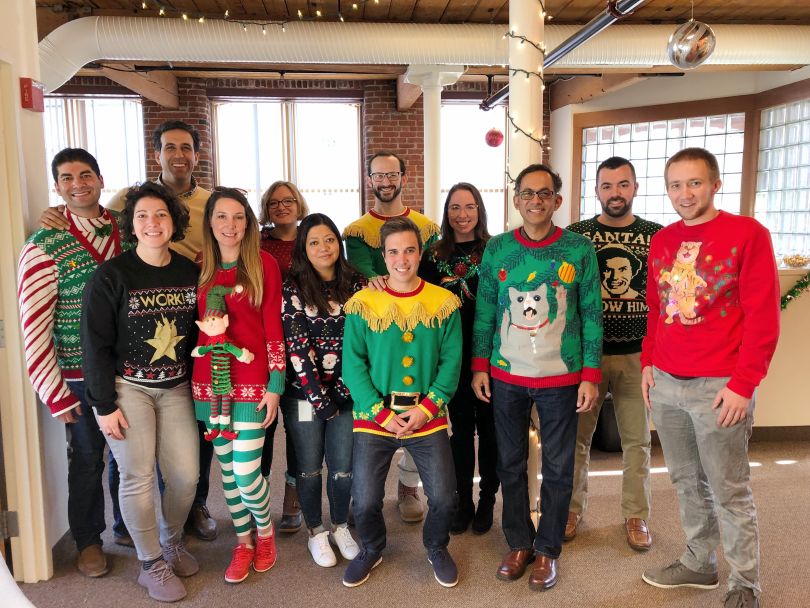 Michelle Goodwin, chief people officer at CiBO Technologies, spilled the beans on how the science-based software company gets into the holiday spirit. Hint: It involves ugly sweaters.
How is the company giving back to the community this holiday season?
This year, CiBO Technologies celebrated the holiday season with a Thanksgiving food drive, Yankee swap, cookie exchanges, ugly sweaters, and toy donations.