Whether you're an adept UX designer or a skilled front-end developer, your skills are HOT right now — and lucky for you, many of Boston's most innovative tech companies are hiring like crazy this summer. If you're open to change, check out these five startups searching for fresh talent this month.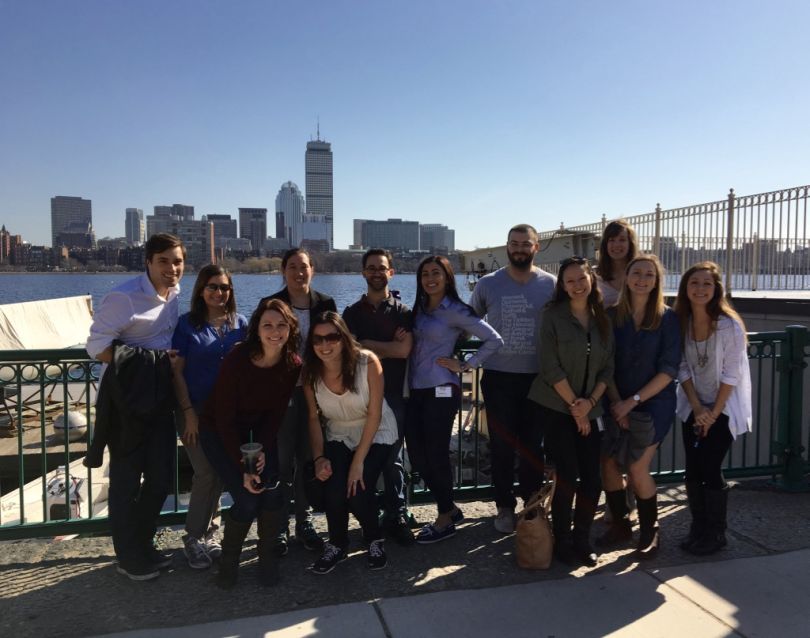 What they do: edX is a nonprofit, open-source enterprise that provides free online courses from universities around the world.
Coolest perks: "We are an MIT and Harvard-funded startup, but our benefits all come from MIT. That means we get all the perks from MIT — including a pension plan, commuting discounts and a great 401k!" -Jaclyn Jussif, lead recruiter at edX
Note from an insider: "Ideal candidates are passionate about data driven experimentation, love using technology for positive change and are excited about changing higher education!" -Jaclyn Jussif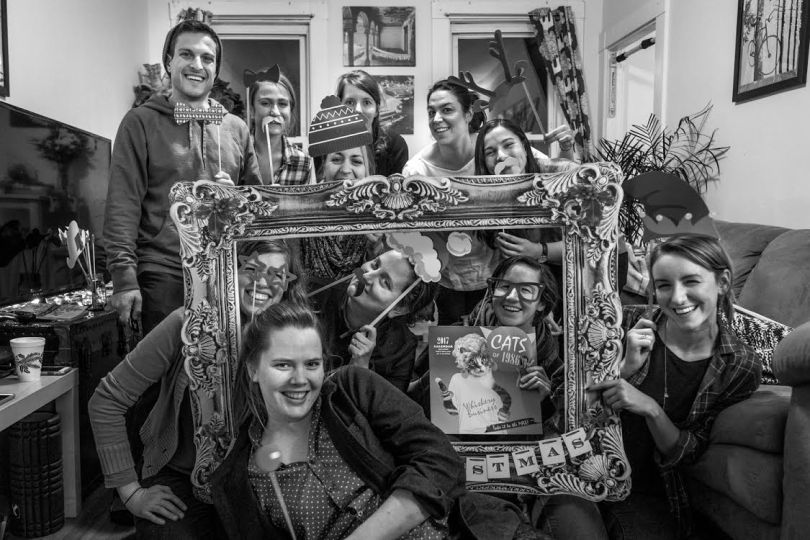 What they do: Formlabs is expanding access to 3D printing with its affordable, high-resolution desktop 3D printer.
Coolest perks: "We regularly have people organizing everything from whiskey tastings to ice climbing in some of the nearby mountain ranges. The interest diversity here is vast and people are quick to jump in and learn something new. Just to name a few of my favorite internal 'clubs' and groups, we have Booklabs, Filmlabs, Whiskeylabs, ping pong tournaments, Fitness Bootcamp, yoga, Ragnar, summer camps, hackathons, karaoke nights, soup groups, hikes and so many other things. If there's something you are interested in doing outside the office, there's a pretty good chance you'll find a bunch of people here willing to do it with you." – Jory Block, people operations at Formlabs
Note from an insider: "Candidates at Formlabs have to be autonomous problem solvers who are extremely self-motivated and not afraid to take risks," Block continues. "You are given a lot of freedom here, and we like curious people who can push themselves without being told what to do and how to do it constantly."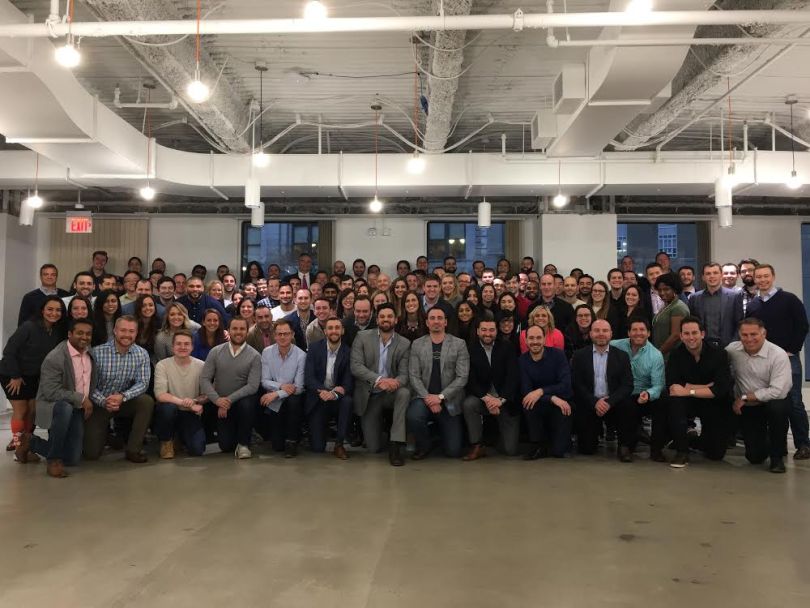 What they do: Localytics is a leading mobile engagement platform. They give companies the insights and tools they need to improve their mobile app acquisition, engagement and retention efforts.
Coolest perks: Localytics' perks include unlimited vacation time and a swanky new office with an open floor plan, hackathons and a full-size kitchen that is always filled with delicious snacks.
Note from an insider: "We're an employee-driven company. Our employees drive our culture and move us forward. So we want motivated people who can bring their ideas to the table and turn them into reality, and who share our excitement about the future of mobile engagement."   – Patti Modzelewski, senior director of human resources at Localytics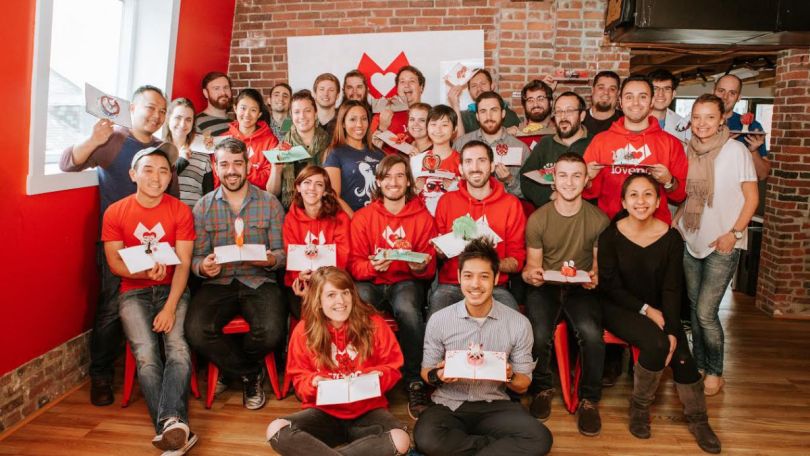 What they do: Lovepop sells intricate 3D pop-up greeting cards for every occasion, working with retailers, businesses and event hosts to make their messages pop on custom orders.
Coolest perks: Free Lovepop cards for personal use, 24/7 access to laser cutters and the people who know how to use them (not quite 24/7), and flexible hours to work around personal and family schedules.
Note from an insider: "We only hire people who are passionate about what we do, so our people are naturally excited they can satisfy their Lovepop craving straight from the office shelves. What it really does is help us spread the message that we all can add more meaning into our lives by telling the people we love that we care about them." – Kate Burke, publicist at Lovepop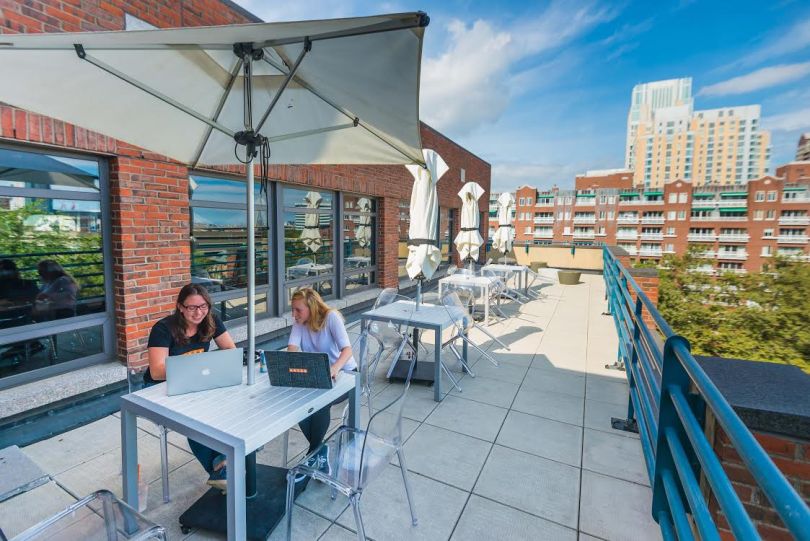 What they do: KAYAK is a travel site that lets people plan, book and manage their itinerary. They search hundreds of travel sites at once and show users the information they need to make the best decision.
Coolest perks: Four weeks of vacation, dog-friendly offices, an on-site gym, free massages and an outdoor patio overlooking the Charles River are just a few of the perks KAYAK employees get.
Note from an insider: "At KAYAK, we look for candidates who are self-starters that want to make an impact. Everyone at KAYAK, regardless of their level, is responsible for driving innovation, and while our startup days are behind us, we still act like one. Moving fast, staying nimble and being process-light are critical to how we operate today." – Giorgos Zacharia, CTO of KAYAK
Responses have been edited for length and clarity.
Photos via companies