Ping pong tables and beer kegerators are cool, but how many employees really care about that stuff?
As the tech startup scene in Boston matures, some companies are starting to rethink the perks they offer employees. Many are reaching similar conclusions: In order to create an engaged, collaborative work environment, you need to offer workers a little more than some foosball tables that sit in the game room collecting dust. 
We've found five local companies that are going above and beyond the status quo to keep their employees happy. Ski trips and soccer clubs through Boston Ski and Sports Club? Count us in.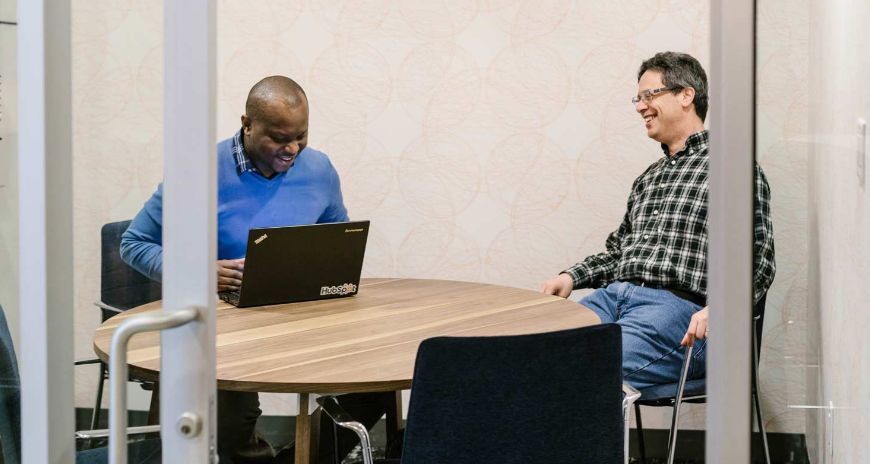 Responses from Hannah Fleishman, recruitment marketing manager
What they offer employees: HubTalks is where we invite thought leaders from all industries and walks of life to talk to HubSpotters about their big ideas and take questions. In the past, we've had former Gov. Deval Patrick, Charles Duhigg of the New York Times, Payal Kadakia of ClassPass and Bill Walton of the Celtics. Hubspot also offers tuition reimbursement where we offer up to $5,000/year for employees to continue their education, either through an online course, at a university or college, or programs like Intelligent.ly or General Assembly.
What type of workers they attract: We're always looking for people who are humble, effective, adaptable, remarkable, and transparent (or people who have HEART, as we refer to it at HubSpot). We have a big, ambitious vision to make the world more inbound, so people who thrive here are entrepreneurial and dedicated to our mission of solving for the customer.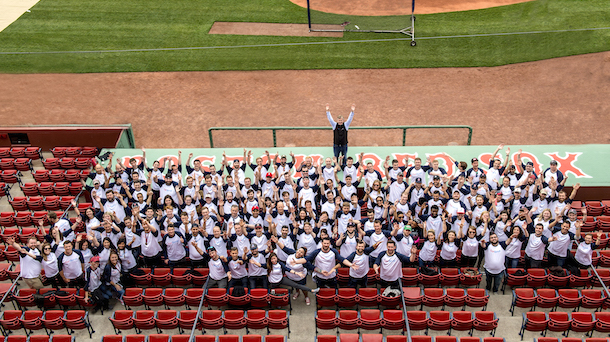 Response from Brian Kramer, public relations
What they offer employees: CarGurus offers free daily catered lunch, 16 week paid primary caregiver leave, subsidized commuter benefits, free local gym membership, bi-weekly happy hours, game room with foosball, ping pong, video games, etc. (and employees actually use it!) We also offer stock options/RSU's, health/dental coverage, 401(k), flexible hours, paid vacation and sick time
What kind of workers they attract: "CarGurus is a fast-growing tech company on a mission to improve the car buying experience," said VP of People and Talent, Kristen Kenny. "As we continue to grow both here and abroad, we're looking for great people in nearly every department. Ideal CarGurus candidates are smart, curious and excited about solving problems in new ways – and they thrive in a fast-paced, entrepreneurial environment."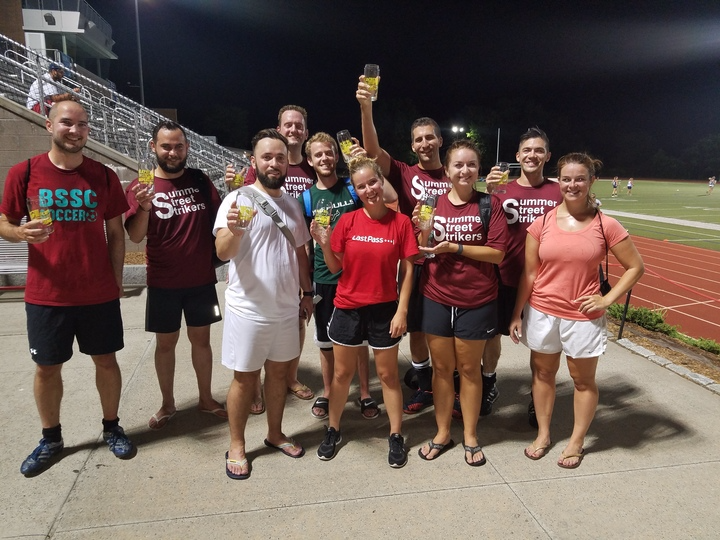 Response from Jeremy Sutton, senior software engineer
What they offer employees: For sports teams comprised of employees, LogMeIn provides a rebate for a portion of the cost of the league (team fees for soccer are between $700 - $1000 depending on the season), as well as the option to order custom t-shirt uniforms that have whatever the team name is on the front, and LogMeIn's logo on the back. We also get to play with our fellow co-workers!
How it keeps workers engaged: Playing soccer with fellow co-workers, many who I hadn't or wouldn't have interacted with much, lets us build relationships and experiences around teamwork and competition. So not only do I get to stay active and have fun, but I'm also helping to develop a collaborative environment in the office. Win-win!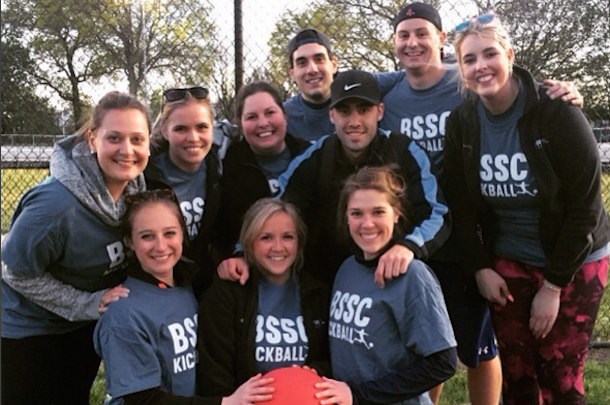 Responses from Rebecca Mersiowsky, public relations
What they offer employees: Propel is proud to participate in a kickball summer league.
How it keeps workers engaged: Employees are able to bond with their coworkers outside of the office in a more casual setting. We are constantly striving to improve our culture and make Propel a fun place to work, where employees feel comfortable collaborating and working together.
Insider note: "Kickball is a great way for everyone to get together, run around and have fun outside of the office," said sales engineer John Reardon. "Whether it is a haunted house tour, Beer Friday's, or a kickball league, Propel is always coming up with cool ways for everyone to bond."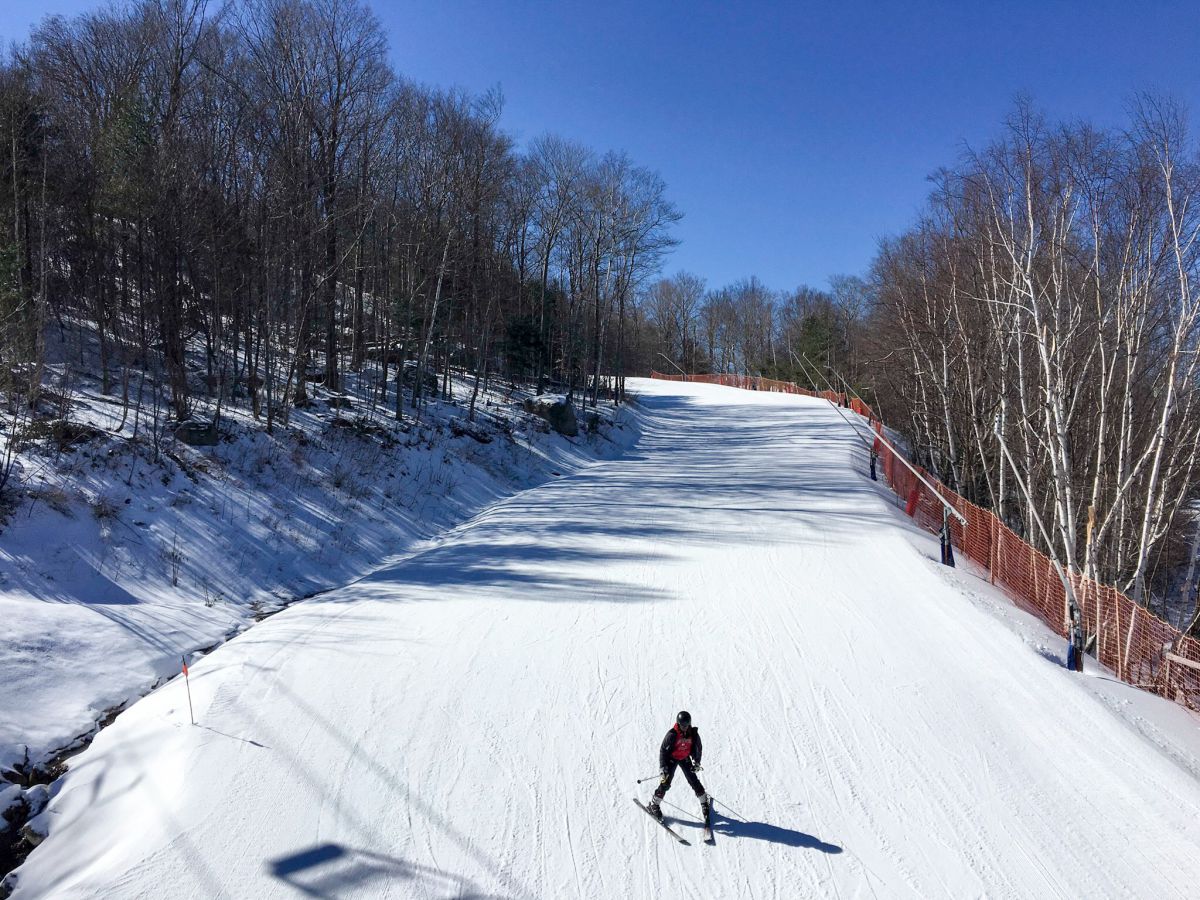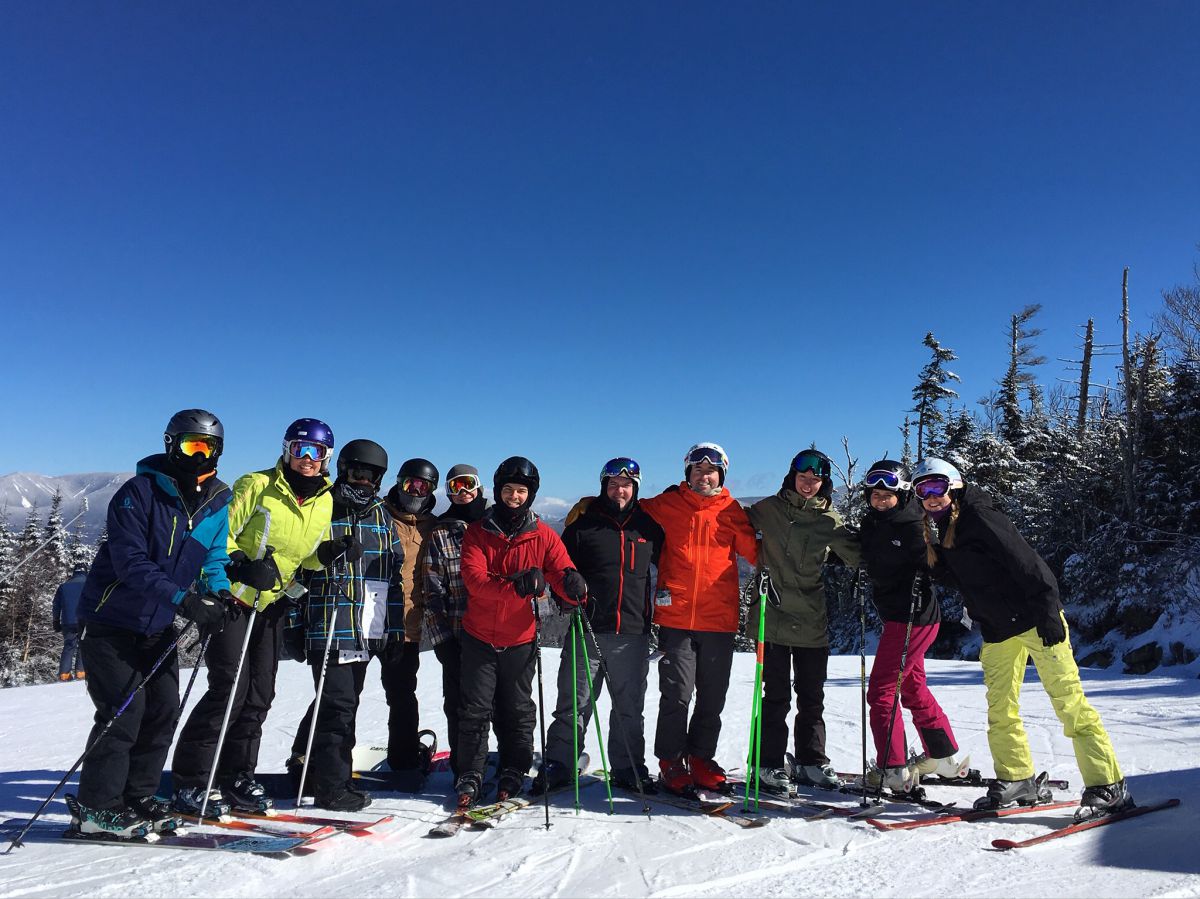 Response from Dave Wells, office manager
What they offer employees: We offer a ski trip for employees with a private bus, breakfast, lessons (if they need or want), lunch and then a couple hours in a Loon bar afterword before we all head home.
How it keeps workers engaged: Employees get a chance to get away for a day, build as a team away from the office, show off and compete, and generally interact in a way we don't typically get to. It's great because you see a different side of your co-workers. Even though we do many social events and everyone is friends with everyone, something about being out and active gives you new perspectives.
Insider note: "I go because I get to do something I really love with people I work with, and see how much they love it too," said account manager Courtney Burd. "It's a great bonding experience. We talk about it again and again all year."