Leveling Up Isn't About Structure. It's About Attitude, Aptitude and Opportunity
Flat structure isn't a bad term at Galatea, which offers a non-linear approach to work and career growth.
"In two years, if you're doing the same thing you did the day you joined Galatea, then that's probably gone poorly for some reason," James Barber said. "We look for people who, when they look back over two years, will chuckle a little bit about their goals at the time and say, 'Well, I've come a long way,' and to have that continue every year." 
Galatea Associates is a company where every single person gathers requirements, designs solutions, writes code, tests features and ultimately ensures clients walk away knowing they want to partner with Galatea again. 
James Barber has worked there for 15 years, but he has the same title as Aditya Hurry, who joined the company five years ago, and Lauren Kogelmann, who started more than two years ago. 
It's not because Barber hasn't progressed in his roles and responsibilities since he started. It's because everyone at Galatea shares the same title: associate. 
"There's no milestones related to a title that you can achieve, and no requirements for each title that you can shoot for."
Galatea's flat title structure doesn't mean there's no room to grow. It's actually quite the opposite: It means Galateans are always honed in on learning and growth in finance, technology and consulting.
"There's no milestones related to a title that you can achieve, and no requirements for each title that you can shoot for," Barber said. "It allows us to focus on working together as a team to get something done, not working as individuals to check a box and reach a certain level." 
Instead of a linear path to the top, Galateans can grow in all directions at the pace they want and are capable of. There are no ceilings at Galatea and there are plenty of opportunities. 
What Galatea Does
At Galatea, associates function as consultants, business analysts and developers to provide FinTech consulting for its Capital Markets clients. "We're looking for people who are in the top 10% of the three competencies we have — tech, finance and consulting," Hurry said. "If you want to be a generalist who can be a really valuable problem solver in a lot of different situations, that's what should draw you to Galatea, not an interest in diving deep into a specific technology."
Barber has worn many hats at Galatea. When he joined, he mainly developed code, then started designing and implementing larger features and reviewing code of newer associates. He later grew into project planning and estimation, stakeholder communication, roadmapping, functional and technical strategy, system and function design, recruiting, training and even revamping the interviewing process.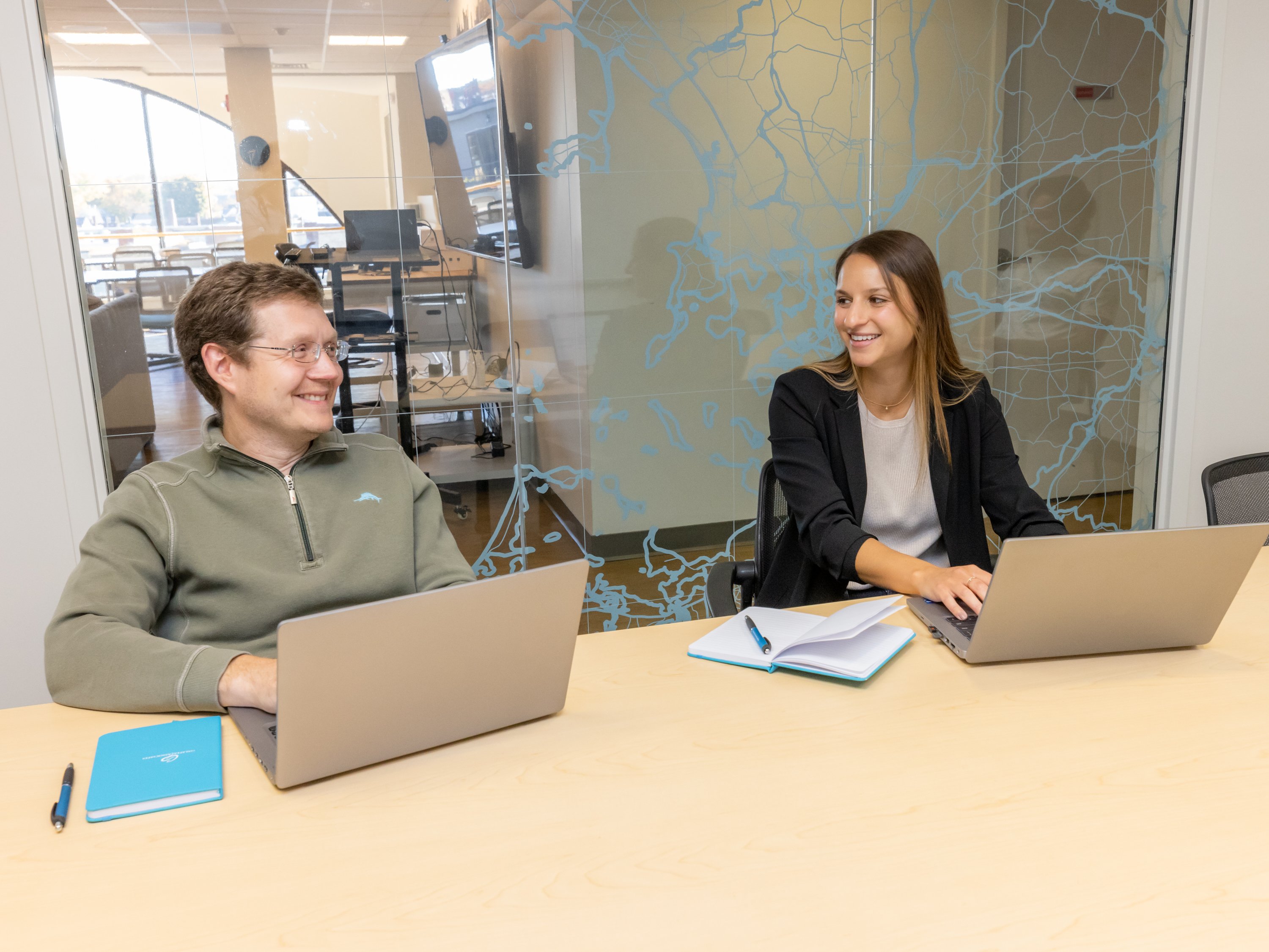 A place to do it all — and shine while you do it 
Kogelmann joined Galatea after working in the financial industry.
Her previous role in operations felt repetitive and unchallenging, and that led her to Galatea. Galatea's projects and clients stood out to her because there seemed to always be a new challenge, whether it be a new technology to learn, or a new business requirement to figure out.
"We expect our associates to be consultants, business analysts and software developers," Kogelmann said. "Everyone does it all. Your role can be different from one project to the next." 
Though everyone does it all, projects still maintain a sense of hierarchy based on roles and needs, but never based on title. Employees are asked to play multiple roles on the team, like developer, analyst, architect and project lead. 
"One of our key values is ownership," Hurry said. "If you are the expert on a functional piece of the project, you'll advise everyone on what you think is best for that piece. We generally try to have a pyramid of experience and skill levels on a project to have that natural flow of knowledge and decision making." 
That means anyone can be a leader. Kogelmann's business and finance background means she can take ownership of the analysis side of a project, and questions or concerns are escalated to her. 
Six months ago, Hurry was on a project in a purely technical role and had nothing to do with project management. Now, on a new project, he's a project lead, so developers escalate questions and concerns to him. 
"If I had one title, Aditya had another and Lauren had a third, we might assume that one of us knows more or less than the others because of those titles, which is really never true," Barber said. "There are things that Aditya and Lauren could teach me because they're much more of an expert on them than I am. It's based on what they know, and what I know. We are all teachers and learners." 
Outside of client projects, Galateans have the chance to influence greater decision making in the company through voluntary committees. Hurry is on the recruiting committee and currently leads the recruiting efforts for Galatea's Florida office.
"At Galatea, there's an opportunity for everybody to shine really brightly and make a huge impact," Barber said. "You can immediately stand out not because you're head and shoulders better, but because that's what we look for.
There's an opportunity for everybody to shine really brightly and make a huge impact."
Opportunities to learn abound

 
Galatea doesn't have one set product it sells, it is instead a solutions company. What its clients see — and why they partner with Galatea — are the incredible people. 
"It might not be that we have people with the perfect skills for the roles. But they're the perfect people for the roles," Barber said. "That's as true for somebody who's just been hired as it is for somebody who's been here for five years." 
When Galateans look at upcoming projects that need to be staffed, they are looking at what skills those projects demand. Then, they staff those projects with a mix of associates who have and who want to learn those skills. 
"It would be a shame if we put Aditya or Lauren in a role where they have all the skills necessary for it. Same for me," Barber said. "That's a missed opportunity for growth."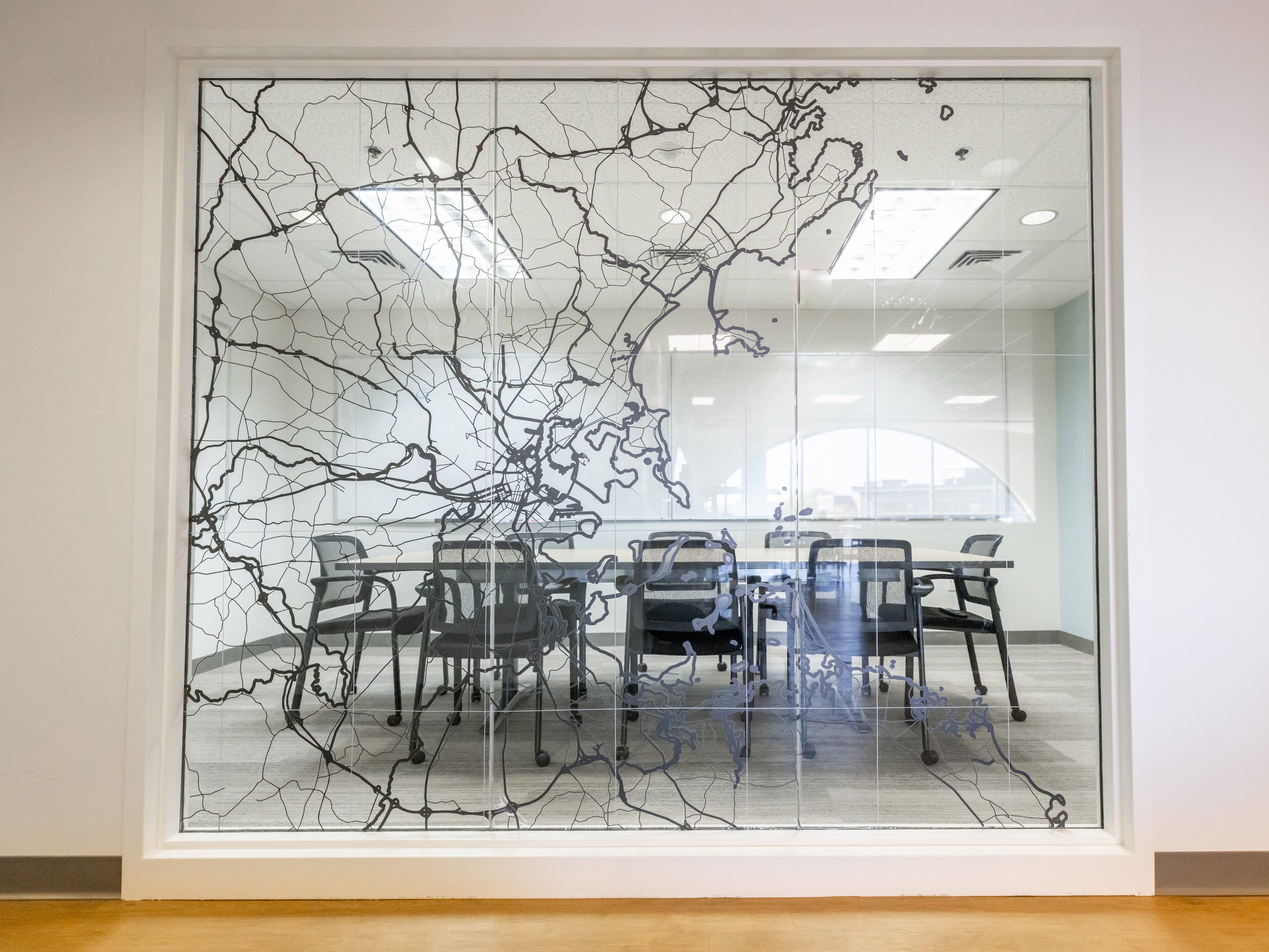 When Kogelmann started, she was assigned to a project in its early stages. At that point, the team's work was about understanding the platform they needed to build and how to address the business needs. Kogelmann's background in finance helped her quickly get up to speed on what she felt most familiar with on the project. She wasn't immediately tasked with learning to code, and had time to come up to speed on the fundamentals of the project. 
"There's a lot that I had to learn and still need to learn, but I'm learning on the job," Kogelmann said. "When I run into an issue while debugging, for example, I can hop on a call with my manager or my peers and watch them go through the process." 
She can count on her manager to assign her tasks that will challenge her and help her build additional skills. She also relies on her manager to help her carve a clear path for career growth, which could otherwise be a challenge in an organization with a flat structure. But not at Galatea. 
It would be a shame if we put Aditya or Lauren in a role where they have all the skills necessary for it. Same for me. That's a missed opportunity for growth." 
"Because we are expected to build skills in all areas, we can be flexible and step into different roles at different times when we're ready and able to take on that responsibility," Kogelmann said. "You can really take your career in any direction. Having a path that you can discuss with people who help you get there is what's most important."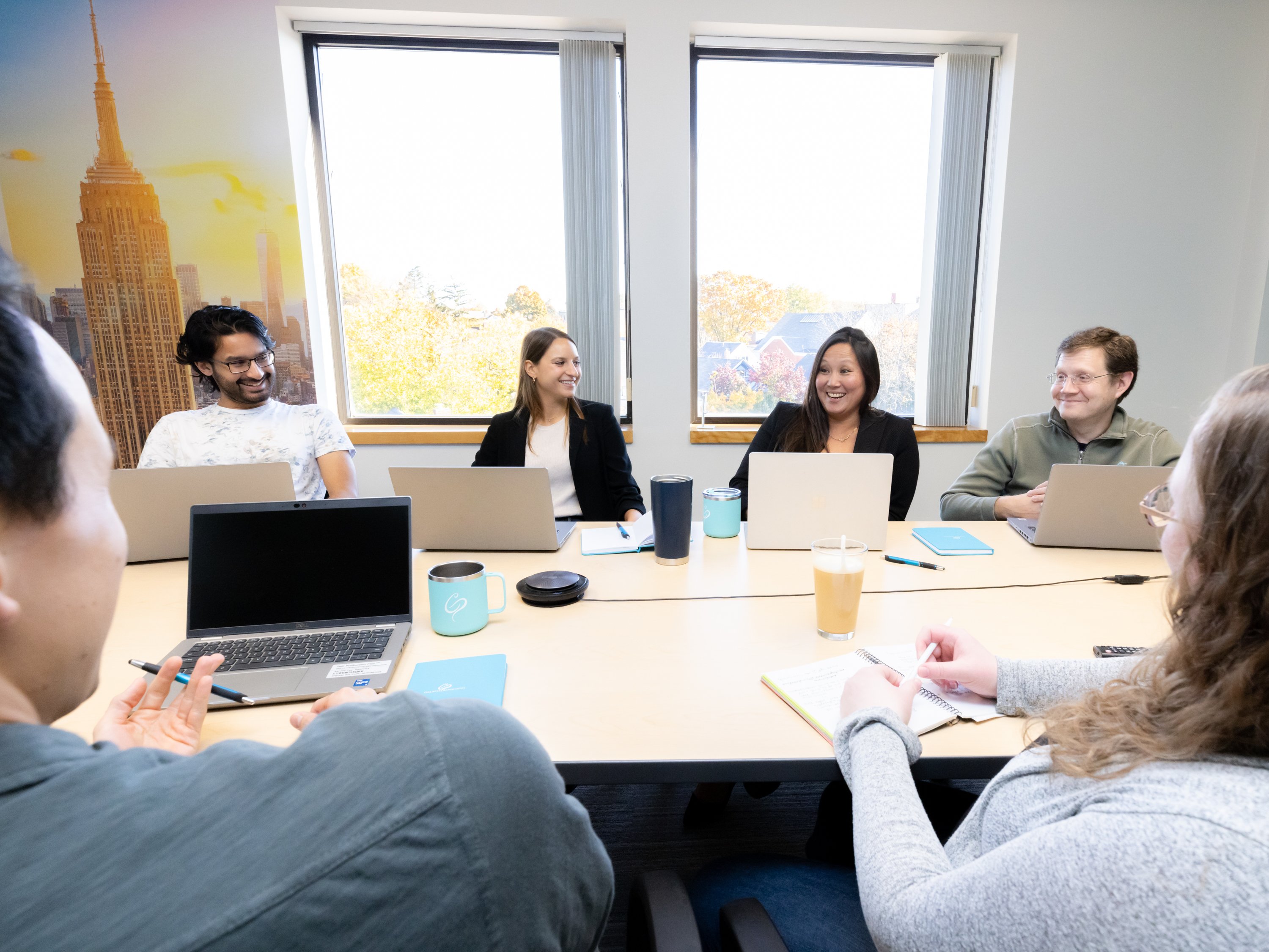 The attitude and aptitude for growth

 
Galatea also has a mentorship program that pairs newer team members with associates who have a few more years of experience.
"That way you can have a third person's opinion on how you should develop your career and learn new things, and, if you want to pivot between different focuses, how you go about doing that within Galatea," Hurry said.
Learning on the job is valued. That's because at Galatea, learning never ends on the job. 
For example, Barber recalls an experience attending a global business onsite for a client. The crowd wasn't made up of developers like him; it was heads of their trading desks and tech organizations. The client was still trying to decide which of the competing priorities were most important to tackle first, and there wasn't consensus across its global outposts. 
"I learned an incredible amount about how to have extremely high-level conversations," said Barber, who hadn't experienced that level of strategic planning before. 
The thing we really look for more than anything else is the right attitude and aptitude to grow."
For Hurry, on-the-job learning had lower stakes. Though he studied development in college, he wasn't working on projects in the lab similar to the size and scope of Galatea's projects. One of his greatest learning experiences came from a simple teaching moment: an associate on his team taught Hurry how to investigate and handle a production issue. 
"That kind of teaching was hugely valuable, and I use that experience on a day-to-day basis," Hurry said. "Those are the everyday skills you only learn if you have exposure to people who have run that race before."
In the end, that's why Galatea's flat structure works. Its associates are always up for the challenge and ready to learn, whether it be at global conferences with executives or on a micro-level on the job. 
"We're looking for incredibly bright, smart people who like to get a job done with a team, not by themselves," Barber said. "But the thing we really look for more than anything else is the right attitude and aptitude to grow."