Winning With Talent: Inside Six Boston Tech Companies Hiring Now
The job market is tightening across the tech industry, but some companies in Boston are still looking to recruit new talent.
Boston is a city of legendary talent. Beantown's sport legacies, etched along its historic streets, whisper the names of athletes that once called the city home — Brady and Belichick, Bird and Russell, Ruth and Ortiz. Its world-renowned universities have sent recruited emissaries far and wide as intellectual standard-bearers of academic prestige. The fabric of Boston and Cambridge's historic DNA comprises cutting-edge personnel, weaved together with more than 1,000 biotech companies, from homegrown startups to multinational conglomerates. 
Today, Boston's tech scene has also taken on the mantle of the city's historic giants. With recognizable names such as Tripadvisor, Toast and DraftKings, it's now a major recruiting market in the industry. Its tech hub is still growing, too: As free-flowing capital from VCs tighten up, five local Bostonian tech companies raised nearly $400 million in May 2022. 
This marks a stark contrast from recent media headlines, and a welcome respite from the trending layoffs at the center of America's reckoning with inflationary pressures. In fact, seven companies in Boston are bucking trends as Crunchbases's emerging unicorns, closing in on the mythical $1 billion valuation. 
To see how tech companies there are looking to maintain the city's ethos as a place of championship pedigree, Built In Boston sat down with six companies hiring now, seeking to expand their teams and extend Boston's legacy of winning.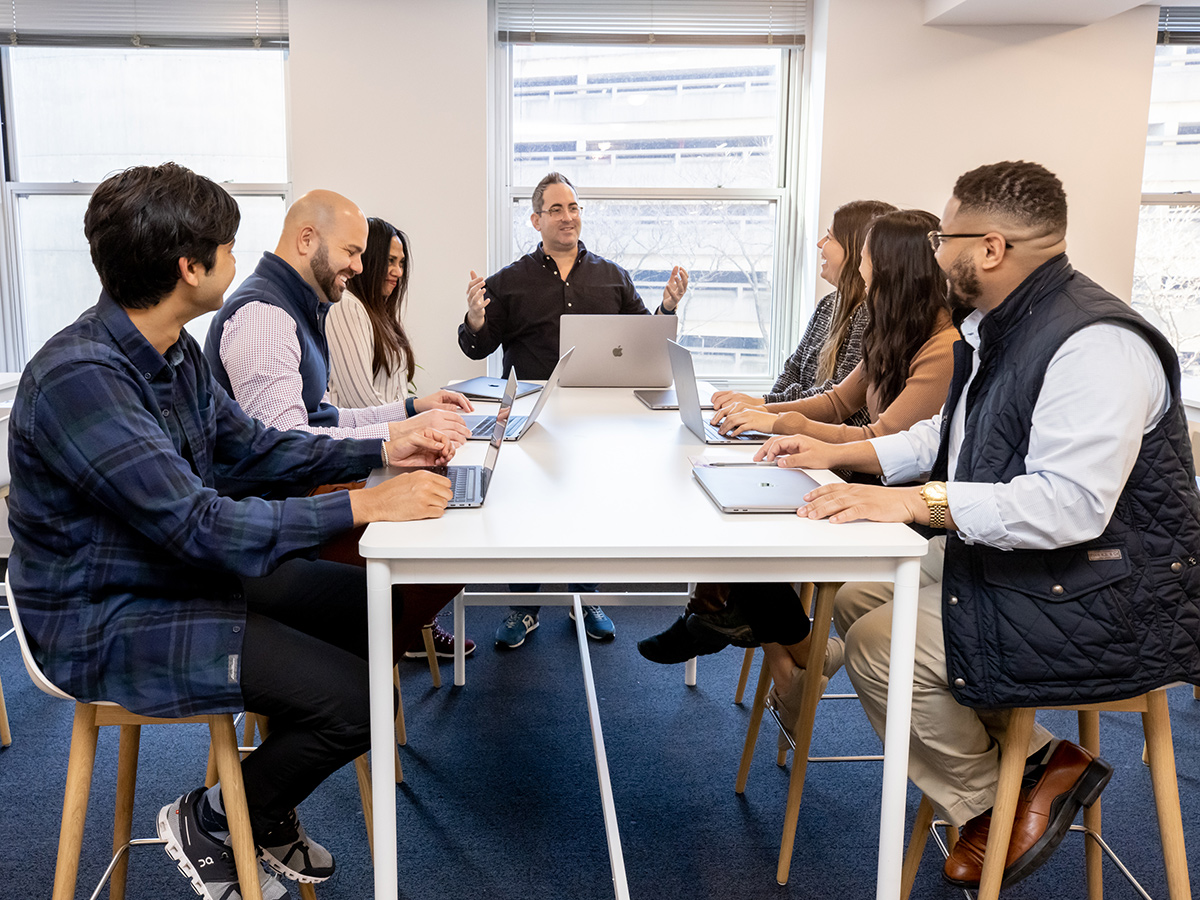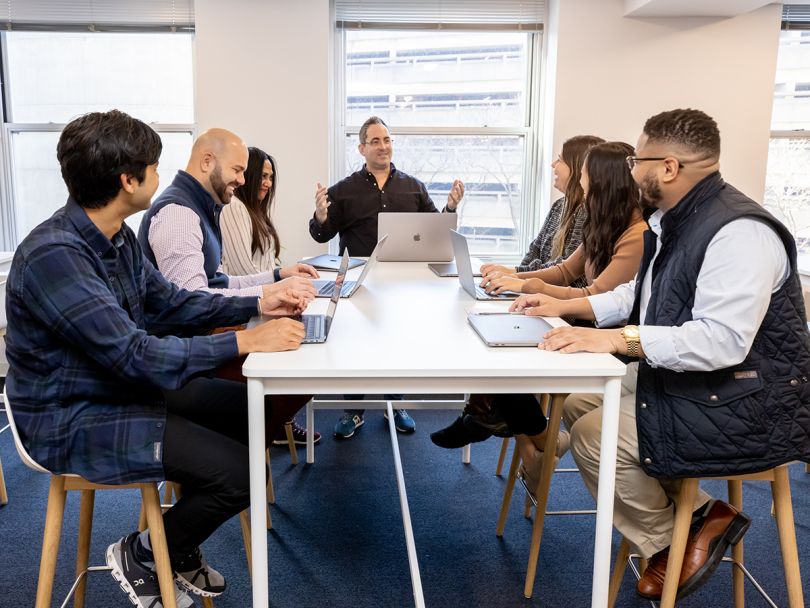 What they do: Sophia Genetics is a healthcare technology company that focuses on data-driven medicine for clinical care and research. 
Medical marvel: "I joined Sophia Genetics because of the company's vision for the future of healthcare. The SOPHiA DDMTM Platform is not only having incredible impacts on medical research today, but we are also striving to transform how clinicians work by using AI and machine learning algorithms to make smarter healthcare decisions."
Lead by example: "Two things have stood out to me during my time here. First, you will get remarkable exposure to the leaders of our company. This means plenty of opportunities to learn from the smartest people in the field. Second, you will be encouraged and supported by leadership to take on ambitious projects.
"As our corporate strategy lead here, I've had the opportunity to help select and define our company's top strategic priorities as well as build out a team to enhance the execution of our company's vision. This work has been both rewarding and fun. This summer, we're hosting more than 60 of our company's leaders at our office in Biarritz, France."
What they do: Wasabi Technologies is a hot cloud storage company for businesses. 
Strong culture among growth: "I joined Wasabi in 2018 as a co-op student and then continued as a full-time employee. With that, one can understand how good the company is. We've grown so much over the last four years. The company is increasing its footprint around the world and today we have 14 storage regions across North America, Europe and Asia Pacific. With such exponential growth comes a lot of challenges. The best of our culture is exhibited in such situations and it's so good to watch people come along together and solve the problem effortlessly. Everything is phenomenal here — culture, energy, growth, transparency, CEO. Pretty much everything."
Collaborations and code: "The energy between team members is so positive that working on a new project is an absolute pleasure. I joined Wasabi with backend development experience. After a few months of joining I had the opportunity to learn React for building new web applications, which gave me the pathway into full-stack development. 
"Ever since then I have enjoyed building both customer facing and internal applications. Full stack development minimizes friction and hence increases productivity; it makes me customer-focused in every stage of development. It has also given me exposure to various code-patterns, and I have learned to write scalable and maintainable code. Every project here is a desire to use the latest technology and thereby an opportunity to learn and make day-to-day work life more enjoyable."
What they do: Geode Capital Management is a global systematic investment manager. 
Investing in growth: "Geode is one of biggest passive investment managers in the space, and as the company has grown tremendously, so has their outlook on applying modern technologies, engineering practices and involvement of a financial tech-minded approach."
People matter: "A personal belief of mine is that you want to surround yourself with people that help complete you and push you to grow. Geode's senior management team has a great virtual open door. I feel it's very easy to contact anyone — including reaching out to the chief executive officer — and talking with them about how to make the company a great place."
What they do: Medically Home enables health systems to safely bring the hospital home.
Valuable colleagues: "The reason I joined Medically Home in December 2020 is the same reason why I love working here now — we are a group of passionate professionals who are dedicated to transforming patient lives by shifting the delivery of care from the hospital to patient homes and preferred sites of care. Every member of the Medically Home team is connected to this vision and believes in the need for this change in our healthcare system, making our company such an energizing environment as a place of work.
"It is so much fun collaborating and innovating with my team members who are creative, problem-solving and hard-working individuals that want to shape a better future for the healthcare industry. This mission orientation was one of the loudest and clearest qualities that came across during my initial interviews with executives and future peers, and it remains true today in my day-to-day work with my colleagues."
Implementing healthcare: "The coolest projects of my Medically Home career have been hospital-at-home implementations, and these projects actually led me to my role as director of customer implementations. Implementations involve us partnering with a hospital or health system to design and build their new virtual hospital — including design for the clinical operations, informatics and supply chain — so that patients can safely receive quality inpatient care from their homes.
"I joined the company as an account lead working one-on-one with three of our customer hospital-at-home programs. During my time supporting them, all grew their programs through new implementations, from designing a virtual care model for oncology patients requiring an inpatient stay, to expanding their hospital-at-home operations. At the beginning of 2022, I transitioned to solely focus on implementations and building the implementation team. These are rewarding experiences because we get to collaborate with customers who are driven to impact their patients and communities by building their hospital-at-home care capabilities. We are creating the care delivery system of the future, today."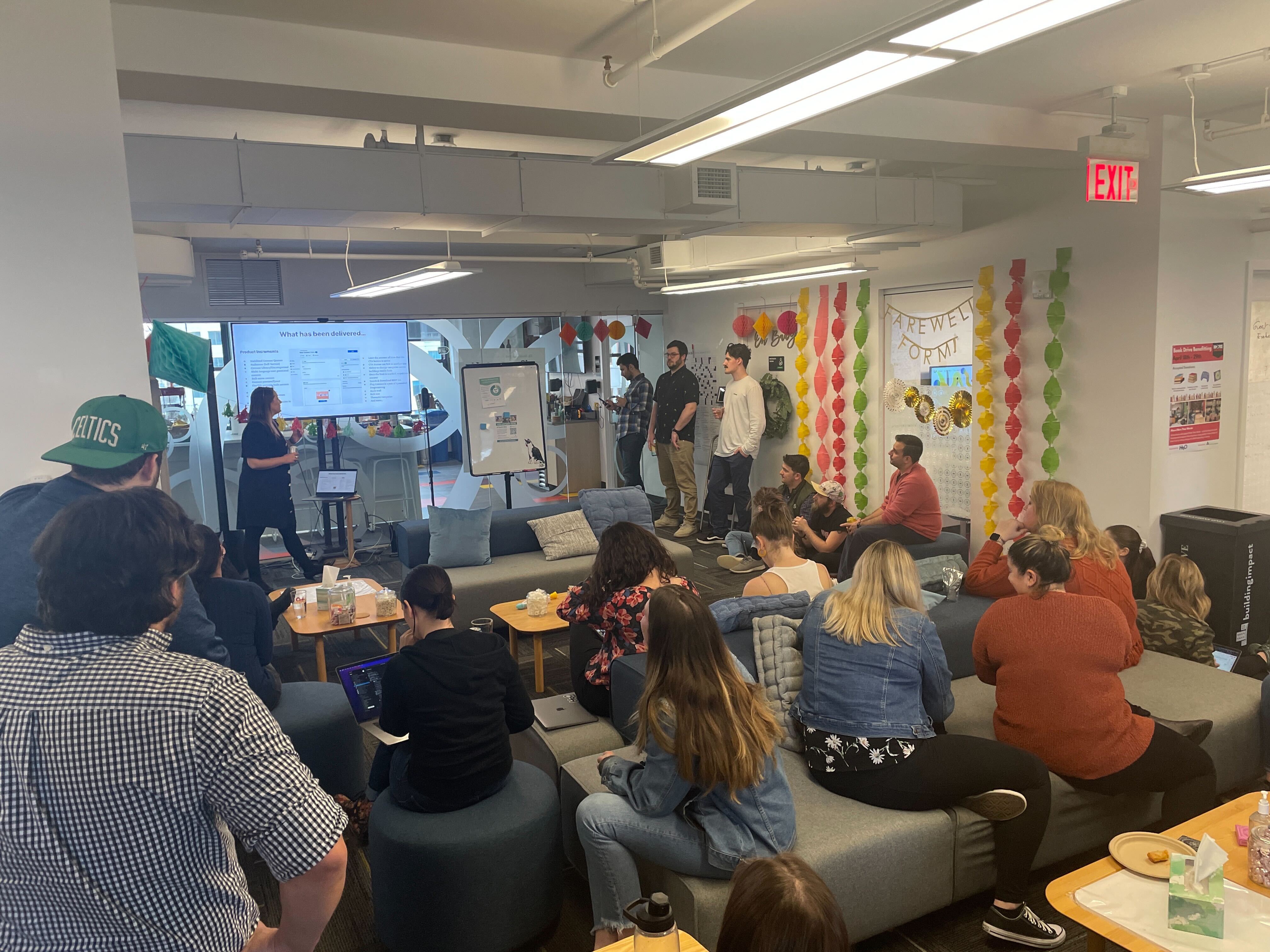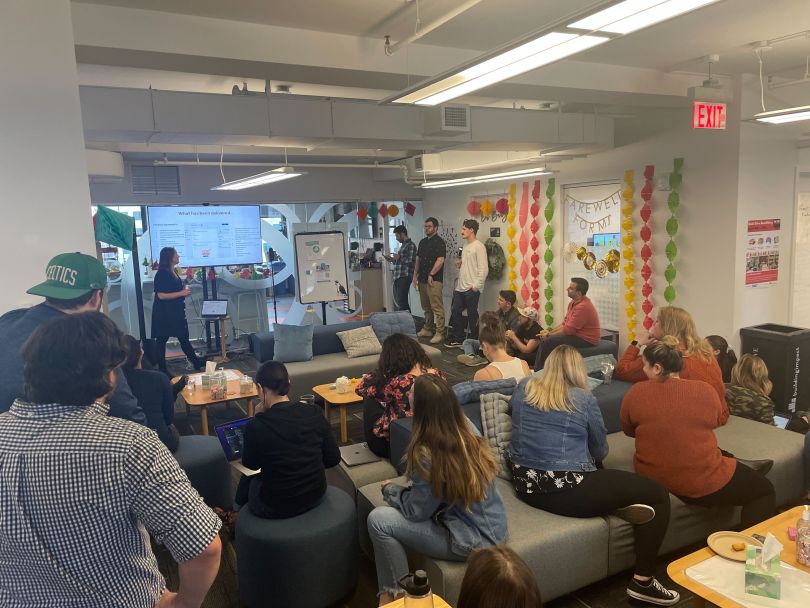 What they do: HqO is a workplace experience platform that brings together personal, digital and physical amenities in one app.  
Supporting role: "I'm coming up on two years at HqO in September, which is really exciting. I started out as a customer success specialist (CSS) and became a senior CSS before making a lateral move to be an implementation associate. When I first joined the company, I was in my first role after graduating from college. I immediately felt supported and encouraged by my peers who guided me in learning the product. This support turned into increased confidence in myself, which translated well both to customers as well as internally within HqO. 
"As a customer-facing team member, I became the voice of the consumer. I had the chance to take on projects in partnership with other teams within the company, and in my current position, continue to continue to do so in more advanced ways. The professional growth opportunities I've had throughout my career at HqO, combined with the company's core learning value, have driven me to stay at the company."
Making an impact: "The coolest project I worked on so far was our employee satisfaction survey, designed to help HqO further solidify its stance as an industry leader by empowering our customers to learn directly from theirs. I was challenged to create a strategy around survey completion, researching best practices for when to deploy push notifications, email campaigns and short form content, as well as write engaging copy to encourage responses. This was a huge learning and growth opportunity for me, as I was trusted to make impactful decisions that informed the rollout of a new product offering. 
"My work on this presented parallels in project management that I'm able to apply to my current role as an implementation associate. This project clearly demonstrated how ingrained HqO's core values are in the work that I do. My focus is now on being a voice from the implementation team, and how we can use surveys as part of the initial rollout of our app. Having worked on this project since its infancy, it's been really rewarding to see how the scope of the project has developed — just as I have professionally along the way."
What they do: iZotope is a professional audio software platform that leverages the company's intelligent audio technology. 
Personal growth: "I've been at iZotope for almost four years now. After graduating from college, I worked at a startup for about a year before joining the team. It's safe to say that I was, and still am, in the early stages of my career. The number one reason I've stayed with the company as long as I have is because of the ample opportunities for professional development and personal growth.
"In addition to tangible training programs and benefits, the culture at iZotope encourages employees to explore areas of interest outside of their roles. I joined the company as an event coordinator, and have since sat on communications, product marketing and brand marketing teams, picking up new skills while still holding the role of a specialist. 
"Today, constantly evolving trends and technology mean marketing professionals need an in-depth knowledge of every channel, as well as an understanding of all other areas of the business. Growing responsibilities and encouragement from management at iZotope have allowed me to build the strong foundation I need to excel in the industry while helping me discover a passion for communications and brand marketing that I'll carry with me throughout the rest of my career."
Creating a brand: "One of the coolest projects I've worked on recently was the rebrand of iZotope's new parent company, Soundwide. I was given the opportunity to join a team of marketers and an external agency to help build an entirely new brand, and announce it to the rest of the company and the public. My primary role was to serve as a project manager, while also ensuring consistent brand messaging across the project.
"Building a new brand from scratch is a rare opportunity and something I've never done before. It offered the chance to get creative, setting the tone for the future of our organization while infusing the personality, values and mission of our team. It also involved many different departments, allowing me to work cross-functionally and develop brand strategy alongside people I don't get to work with on a typical day. 
"Introducing a new brand to the market isn't something I'll get to do every day, or even every year. But the new perspectives I picked up from the team of experts I worked with on this project are relevant to the work I do on a daily basis, and helped me develop a deeper understanding of all the different layers that make up a really great brand."