These 10 Boston Tech Companies Raised a Combined $7B+ in 2021
Last year's top tech fundings in Boston more than doubled 2020's total. Here's who led the charge.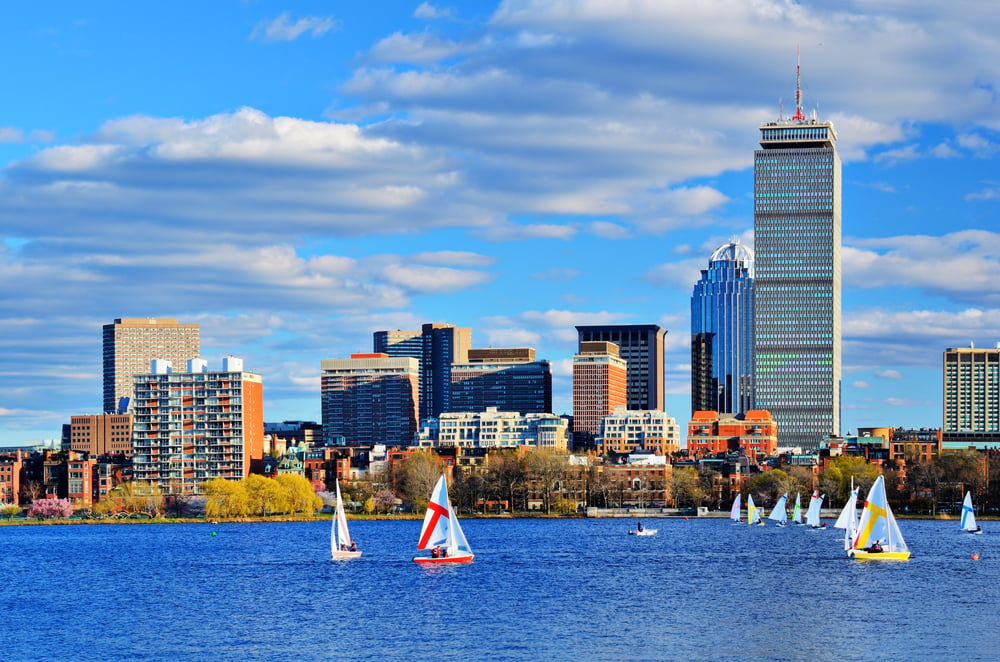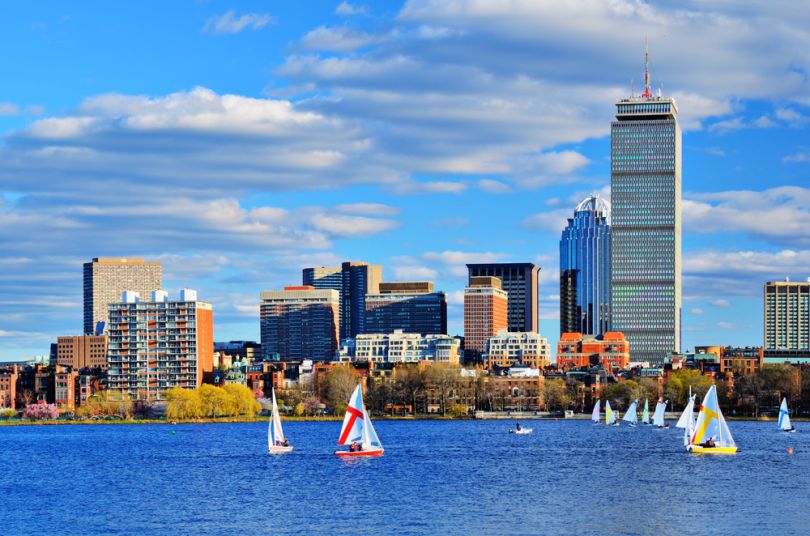 Boston saw many of its homegrown startups excel and innovate within different sects of tech in 2021. The year saw growth and new capital raised for these Boston companies that are changing the way of cybersecurity, healthtech, AI and more. All that VC funding really added up: The combined funding raised by the top 10 tech fundings in Boston in 2021 more than doubled 2020's total.
Read on see the 10 Boston tech companies that raised the most funding this past year, and learn more about what they plan to do with it in 2022 and beyond.
#10. $300 million, July 27 
DataRobot uses AI technology to help enterprises sort through data and gain better insights. The company doubled its valuation to $6.3 billion after raising $300 million in a Series G round led by Altimeter Capital and Tiger Global. The funding allowed for the acquisition of machine-learning operations platform Algorithmia and for a hiring initiative across the globe. 
#9. $320 million, May 18
Klaviyo is a leading email marketing platform using AI and machine learning to create targeted emails for their audience. The company is flirting with decacorn status as it rose to a valuation of $9.5 billion thanks to a $320 million Series D led by new investor Sands Capital. The funding went toward adding to the platform and hiring more employees. 
#8. $325 million, July 14 and October 19
The cybersecurity company's software focuses on exposing and ending malicious operations (MalOps) with its operations-centric approach. In July, after an oversubscribed Series F from former U.S. Treasury Secretary Steven Mnuchin's Liberty Strategic Capital, total funding raised amounted to over $660 million. That number was soon topped after an additional $50 million investment from Google Cloud in the fall. The company is currently hiring for over 100 roles. 
#7. $440 million, May 29
Forbes declared Circle's $440 million in fresh financing from multiple investors including Fidelity Management and Research Company the largest VC deal in crypto history. The fintech company helps companies use USD Coin or Stablecoin. Circle has seen tremendous growth and used the funding to expand into other markets and grow its team. 
#6. $525 million, March 15 
ElevateBio focuses on cell and gene-based therapies while also bridging the gap between academic research development and commercialization and production. The company closed on a $525 million Series C led by Matrix Capital in March allowing it to continue its mission and pursue more partnerships. 
#5. $543 million, June 22 
Last summer, the cybersecurity startup raised what was reportedly the largest Series A in cybersecurity history — $543 million — from investors including Insight Partners and General Atlantic. Transmit Security's goal is to rid the world of passwords by using a biometric-based authenticator allowing users to avoid having a password without the need for added hardware or software. 
#4. $775 million, May 26 
Perch acquires and operates top Amazon third-party and other D2C brands. It raised what is reportedly one of the largest Series A on record at $775 million from investors including SoftBank Vision Fund 2, Spark Capital and Victory Park Capital. The company says it has been profitable from its launch in the fall of 2019.
#3. $780 million, March 10, September 9 and September 30 
Snyk hit a valuation of $8.6 billion in 2021 after an acquisition, multiple funding rounds and plenty of expansion. The company announced $175 million in funding in the spring, followed by a $530 million raise in September and another $75 million in the same month. Snyk has built a cybersecurity platform for software developers to build applications that is now used by over 1,000 organizations. Backers include Sands Capital, Tiger Global, T. Rowe Price, Baillie Gifford, Temasek, Atlassian Ventures and Salesforce Ventures
#2. $1.15 billion, October 8 
Devoted Health's goal is to improve the life and well-being of older Americans. It partners with leading providers to offer a Medicare Advantage insurance product as well as virtual and in-home care. The company landed $1.15 billion in new funding from Uprising and SoftBank Vision Fund 2 that will allow Devoted Health to expand nationally. Additional investors include GIC, Andreessen Horowitz, Premji Invest and General Catalyst.
#1. $1.85 billion, February 9, April 1 and October 25 
The Walpole-based Amazon aggregator's valuation rose quickly this past year as it raised multiple funding rounds culminating in a $1 billion infusion led by Silver Lake and Advent International in the fall. Thrasio is one of the pioneers in the space that has inspired other startups to follow the same model of business. The company has dozens of remote or Boston-based job openings now available. 
Funding data are compiled from SEC filings, press releases, confirmed news reports and other public databases. Funding includes venture capital and private equity announced during 2021, but excludes acquisitions and debt financing.