Marketing Startup Klaviyo Nears a Decacorn Valuation After $320M Raise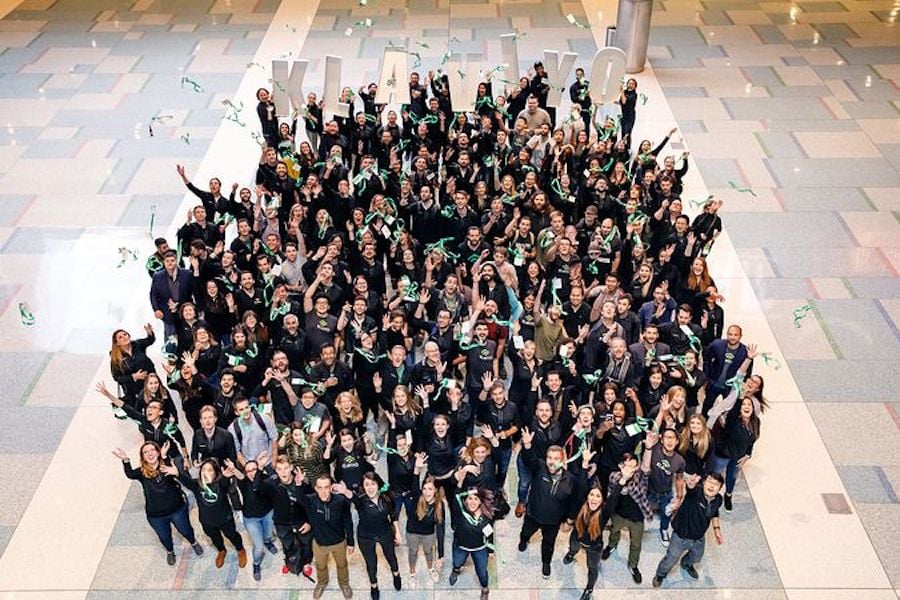 Klaviyo, a rising star in the email marketing space, announced Tuesday it has closed on a $320 million Series D led by new investor Sands Capital. This round values the company at a whopping $9.5 billion, more than doubling its valuation since its last raise six months ago — a $200 million Series C.
This is Klaviyo's largest funding amount to date, bringing its total capital raised to more than $675 million. Heavy hitters like Whale Rock Capital, Counterpoint Global and Lone Pine Capital have also joined as new investors, with participation from existing backers Accel and Summit Partners. 
Founded in 2012, Klaviyo has developed tools to improve what is known as "owned marketing" — channels that businesses control such as email, rather than channels owned by outside platforms like Facebook or Amazon. Its software uses AI and machine learning algorithms to pull together customer data and produce targeted emails and SMS marketing. With Klaviyo, all user data can be kept in house, helping businesses create personalized marketing materials without having to rely on big tech companies. 
"Klaviyo has become the standard for how many online businesses are interacting with their customers, empowering an all-around better way of doing business and redefining what it takes for them to achieve independent success," Michael Clarke, managing director at Sands Capital, said in a statement. "We are extremely excited to start a long-term partnership with the team at Klaviyo as they further grow their powerful, yet easy to use software platform that customers love."
A lot of this growth is already underway. In the past year, co-founder Ed Hallen says the company has been through a "busy time," more than doubling both its headcount and customer base. Today, Klaviyo serves more than 70,000 companies in 120 countries, ranging  from small businesses to Fortune 500 companies.
Hallen also says the company has spent the last several months adding new features to solve its users' pain points related to things like marketing efforts and managing growth. As a result Klaviyo has launched two new products, SMS and Benchmark.
"We launched SMS because we know that more and more people are looking for more personal ways to connect with their favorite companies — and text message marketing is an important part of that," Hallen explained in an email to Built In. "We also know that having to make decisions without data is frustrating and scary. Klaviyo Benchmarks give you the tools to grade your growth so you can focus on the work that will have the biggest positive impact."
"In one click inside Klaviyo," Hallen continued, "you can see where you're excelling and also identify the areas where you need to make improvements — and compare metrics to brands that are similar to your business."
Looking ahead, Klaviyo says it will use this fresh funding to build out its platform even more, increase its sales and marketing efforts, and expand into new international markets. The company also plans to add another 500 employees to its team this year, many of whom will be located at its Boston headquarters.
Hallen added that this latest funding is just beginning for Klaviyo, insisting that the 9-year-old company is "onto something big." 
"From day one, our number one focus has been on building a platform that enables our customers to be successful and own their destiny," Hallen said. "We're honored that our investors are believers in Klaviyo for the long run — in what we can be in 5-10 years."