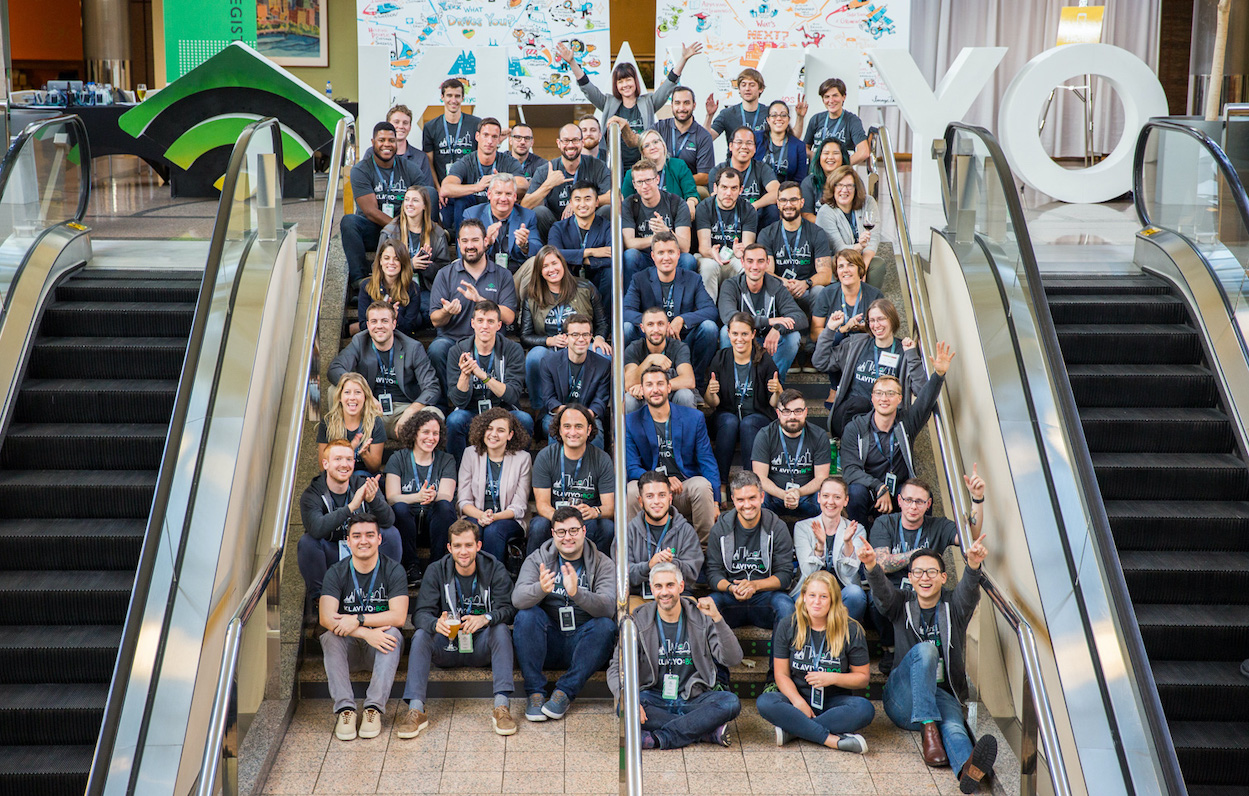 Klaviyo, a Boston-based marketing automation startup that aims to help companies better understand their customers, announced Tuesday it has raised $200 million, its largest funding round to date.
This Series C round was led by Accel and comes on the heels of another massive $150 million Series B last year, bringing its total valuation to a hefty $4.15 billion. Founded in 2012, the company was bootstrapped for three years before taking in any outside funding.
Klaviyo's software uses AI and machine learning algorithms to pull together customer data gathered online and produce customized marketing materials accordingly. The idea is to help businesses connect with their customers in a meaningful way without having to rely on big tech companies like Amazon, Google or Facebook. With Klaviyo, companies can control their own customer data and produce unique communications for each one.
"Every online customer has unique preferences that influence how and where they make purchases and we're able to help sellers leverage their own customer data to create an experience they control — one that is ultimately measured in revenues generated, not pages viewed," co-founder and CEO Andrew Bialecki said in a statement. "Klaviyo helps online businesses of any size break out of the one-email-fits-all marketing mentality, because blanket communications aren't effective for anyone."
Marketing automation services like Klaviyo's have taken on a special kind of significance amid the pandemic, when most interactions between customers and companies are happening online. Just a couple months ago, Mirakl, another e-commerce startup based in Boston, raised $300 million and also achieved unicorn status — an indication that investors are betting that this shift online is here to stay.
"The e-commerce boom spurred by the pandemic has driven the customer experience to exist primarily online, an environment where personalization is paramount," Ping Li, a partner at Accel who has joined Klaviyo's board of directors, said in a statement. "Klaviyo's data-driven technology gives e-commerce brands an attractive alternative to going through intermediaries for ads or selling on other marketplaces. It's an intelligent enablement tool, helping them both keep and control a direct line to their customers, resulting in better data, enhanced service, and increased sales."
Now, this fresh funding will allow Klaviyo to grow accordingly through R&D, increased sales and international expansion. The company is also looking to hire. It currently has about 500 employees total, more than 300 of which are in Massachusetts, and intends to double its headcount by the end 2021. It is hiring primarily for Boston-based engineering and design positions.