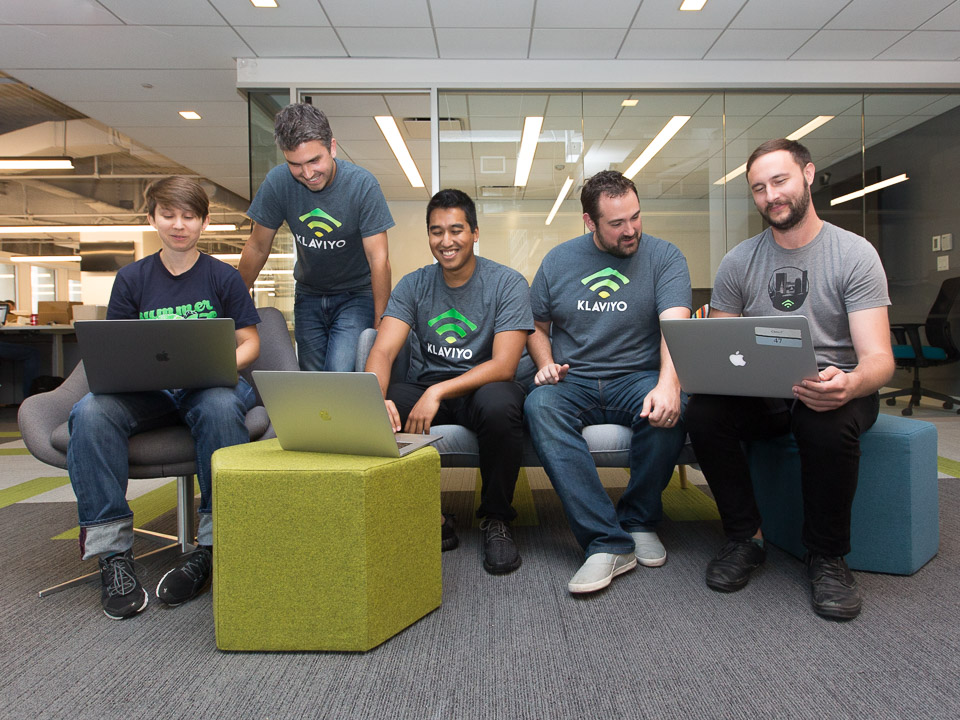 Boston-based marketing technology company Klaviyo announced on Monday that it has raised a $150 million Series B round of funding.
Founded in 2012, Klaviyo waited three years before raising its first round of funding to ramp up its hiring efforts. Today the company, which helps e-commerce brands reach potential customers with personalized email marketing campaigns, has more than 12,000 customers, according to a blog post written by co-founder and CEO Andrew Bialecki.
In the post, Bialecki also said that Klaviyo's email marketing campaigns drove 1 percent of Black Friday e-commerce sales last year.
"We're very proud of that, but there is still 99 [percent] of the pie we're not helping with," he wrote.
Today, many e-commerce brands rely on marketplaces like Amazon and marketing channels like Google, Instagram and Facebook to get their goods in front of potential customers. But the return on investment provided with these digital utilities can be easy come, easy go — as anyone in digital publishing will tell you.
To help its customers avoid that pitfall, Klaviyo says it focuses entirely on "owned" marketing channels — that is, channels where marketers control everything from messaging to targeting and delivery times — starting with email.
According to Bialecki, his team's primary focus right now is to bring marketers the ease and scalability of owned marketing on par with today's leading channels, but without some of the drawbacks.
"We raised this round to make owned marketing easier and a more scalable way to grow than selling through Amazon or running ads on Google or Facebook," Bialecki wrote. "We know that'll be difficult, but we love hard problems and that's what every single Klaviyo signed up for."
Klaviyo is profitable and on track to double its customer count this year, according to Bialecki. Klaviyo will use the funding to expand its team, and called out engineering, design and customer-focused roles in particular in Monday's blog post.
The company has more than 40 open roles on Built In Boston at the time of this writing.