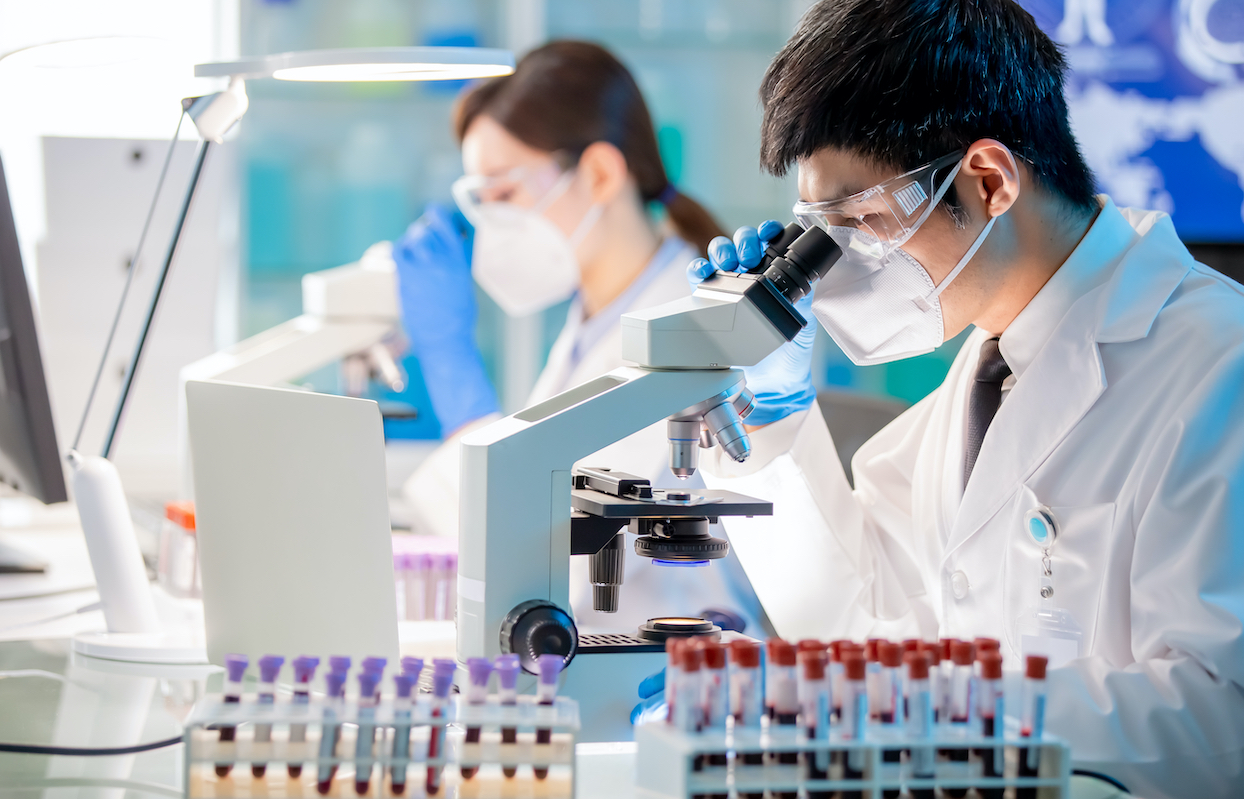 Despite how far the medical field has come over the decades, diagnostics — especially when it comes to diagnosing cancer — is not an exact science, yet. Doctors can still make mistakes when trying to locate microscopic cells on a piece of tissue under a microscope, which can be life-altering (or even fatal) to their patients.
PathAI, a healthtech startup here in Boston, is working to improve this science with the power of artificial intelligence. In a nutshell, the company's platform uses AI and machine learning to reduce errors in disease diagnosis, which then gives patients the information they need to seek out effective therapies more quickly. The platform also helps identify ideal patients for clinical trials, and find sustainable health measures for countries with unusually high disease rates.
Since its launch in 2016, this technology has been used by major pharmaceutical companies like Bristol Myers-Squibb, as well as diagnostic laboratories and organizations like the Bill and Melinda Gates Foundation to help researchers better understand diseases like cancer and develop treatments for them.
Now, with $165 million of fresh funding, PathAI plans to grow its platform and collaborate with even more pharmaceutical and diagnostic partners. Announced on Tuesday, the Series C round was co-led by investment firm D1 Capital Partners and Kaiser Permanente, one of the leading health care providers and not-for-profit health plans here in America. Other familiar names including General Atlantic, Tiger Global Management and General Catalyst also participated.
"We have been following PathAI's journey and have been impressed by their growth and the impact they have made in the industry," D1 Capital Partners' founder Daniel Sundheim said in a statement. "We are excited to support their mission as they continue to expand their research in diagnostic development and AI-powered pathology."
According to the company's press release, this money will be used to expand PathAI's product suite and commercial footprint so it can further help the drug development process from the exploratory research phase to global commercialization. It also plans to grow its offerings beyond areas like oncology. 
Built In last caught up with PathAI after it raised its $60 million Series B in 2019, when it had just 60 employees total. Now, the company has a team of 165 people, about 130 of them based here in Boston. The company is hiring across all departments, with more than 30 open tech positions available now.