If one of your fall goals was to find a new job in the tech industry, you're in luck. These five Boston tech companies are all hiring now for multiple positions — so stop stressing and start applying.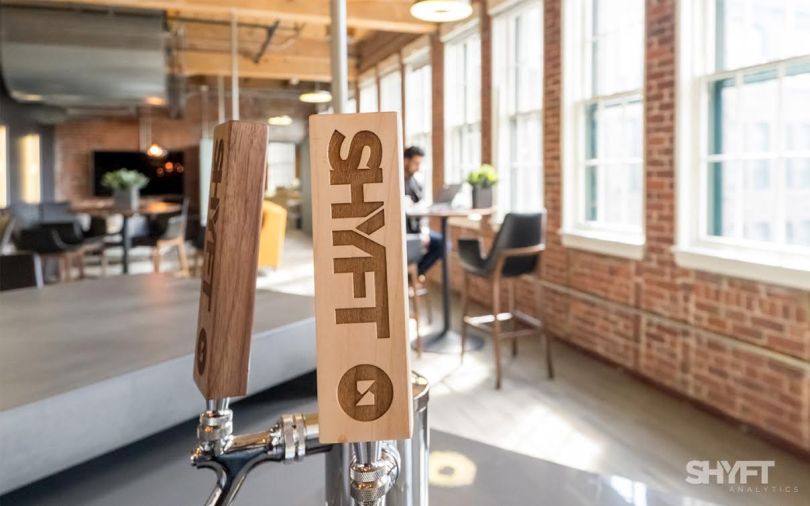 What they do: SHYFT provides an analytics cloud platform for life sciences and healthcare organizations that helps them care for the right patients at the right time.
Sweet perks: "Our culture promotes diversity and we want to be known as an open and transparent as possible," said CEO Zack King. "We provide company diversity statistics and have recently created a Women In Tech program with a speaker series. We also have the SHYFT bar, two beers on draft, multiple Bevi stations and snacks galore all day long."
What they look for: "We're growing fast, and to maintain our unique culture, we designed our hiring philosophy around a fit-first model at SHYFT," King said. "We want candidates that embody our four core values before we consider skill set. Then we look for high-performers, that embrace teamwork and are excited to lean in and tackle some of the hardest problems in healthcare."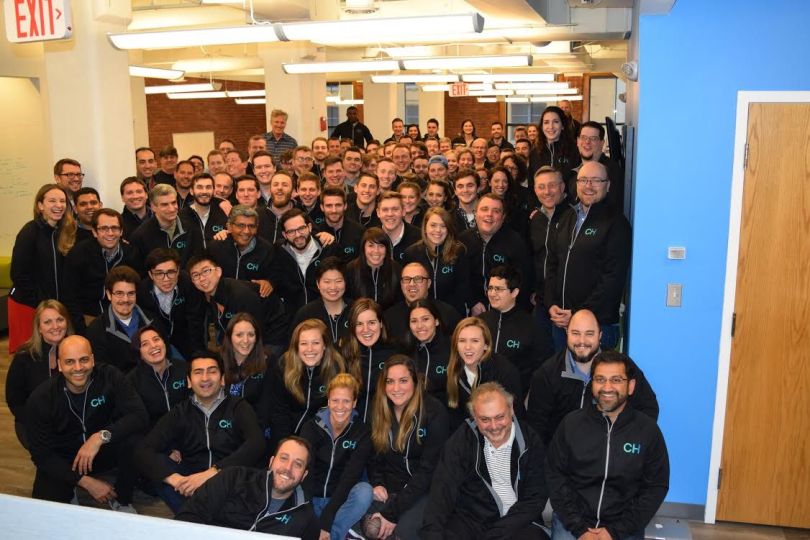 What they do: CloudHealth has taken advantage of one of the biggest tech trends in the last 20 years: bringing IT to the cloud. And it has ridden a steady wave of corporate adoption since its founding in 2012.
Sweet perks: "The biggest perk CloudHealth Tech offers is our incredible culture and the very real opportunity to rapidly scale your career as part of a company that's doubling in size every year,"  said CTO and co-founder Joe Kinsella. "That said, we also have the great perks you'd expect at a startup: a sexy new office being built at 100 Summer Street, cold-brew and draft beer on tap, snacks, regular free lunches, dogs in the office, ping pong, happy hours, game nights, run club — and the list goes on!"
What they look for: "Analytical thinking is the one trait we always start with," Kinsella said. "We couldn't care less what technology someone knows. We can teach someone a specific technology, but we can't teach them to think in a way that allows them to effectively solve complex problems. From there, we look for people who are tenacious, collaborative, transparent and communicate well, as well as people who are willing to admit when they're wrong. These are traits of people that we've found are very successful in our culture."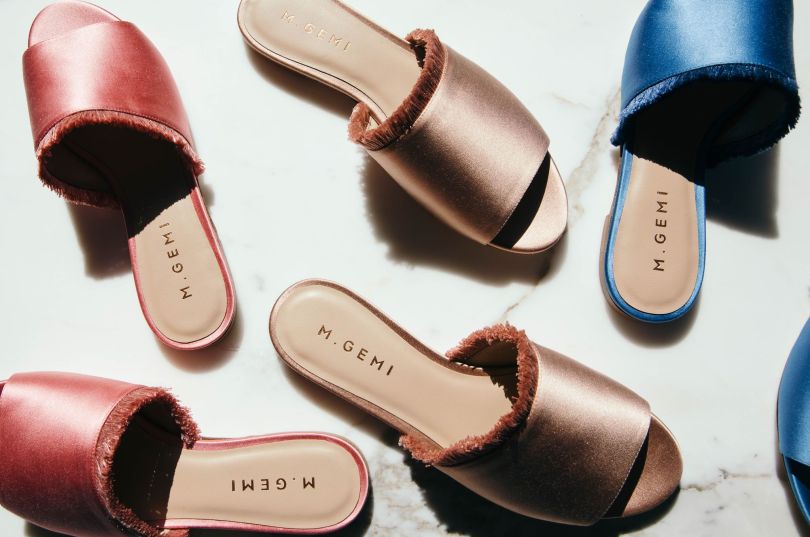 What they do: M.Gemi is a Boston-based accessories startup with offices in New York and Florence. The unique luxury brand ensures that each piece is handmade in Italy by craftspeople at the most renowned family-owned workshops, with new styles released each Monday.
Sweet perks: At M.Gemi, you'll work toward an artistic mission that includes believing in and supporting the tradition of old-world artisans and craftsmanship.
What they look for: "We look for people who love to solve problems," said Adriana Ganos, head of talent. "People who are creative, tenacious and use data to support their findings. We are extremely passionate about the customer's journey and experience. We look for technologists who care about customers and making things more efficient for the business in addition to putting the client first. Our engineers work hand in hand with all of the stakeholders to truly understand the requirements. It is our goal to be the first omnichannel retailer who provides a seamless, data-driven, meaningful client experience that will inspire others and lead the industry in reinventing retail."  

What they do: Founded by a team of seven former U.S. government workers — including six from the National Security Agency — Sqrrl applies big data tech to cybersecurity, helping companies scan massive datasets of security information and find subtle anomalies that could indicate attacks.
Sweet perks: In addition to a talented team, Sqrrl provides appealing benefits: employee stock option plans, 401(k), competitive salaries, free Friday lunches, late night dinners and a fully stocked snack cabinet and beer fridge.
What they look for: "Sqrrl is young, hungry and building an awesome cybersecurity product," said CEO Mark Terenzoni. "Our ideal candidate is a person who combines outstanding technical skills with  a passion for their work. They are resilient but not stubborn, humble while overachieving, and have a sincere desire to help our customers hunt down evil on their networks."

What they do: Rue La La is members-only e-commerce site that allows users to discover private sale boutiques.
Sweet perks: If you love shopping, this is sample sale heaven. You also have access to a discounted gym membership, a 401(k) matching option and more.
What they look for: "The culture at Rue is that no bad idea is off the table necessarily," said Saurin Shah, VP of product. "There's the term 'scale fast,' and that's one of the things that I like as an entrepreneur — the willingness to try new things. As a company, we are not OK with staying where we are knowing the marketplace is changing, and we are comfortable with changing to keep up with the marketplace."