40 Boston-Area Companies Made the Deloitte 2021 Technology Fast 500 List
The national ranking included companies from some of today's buzziest industries, including marketing tech and cybersecurity.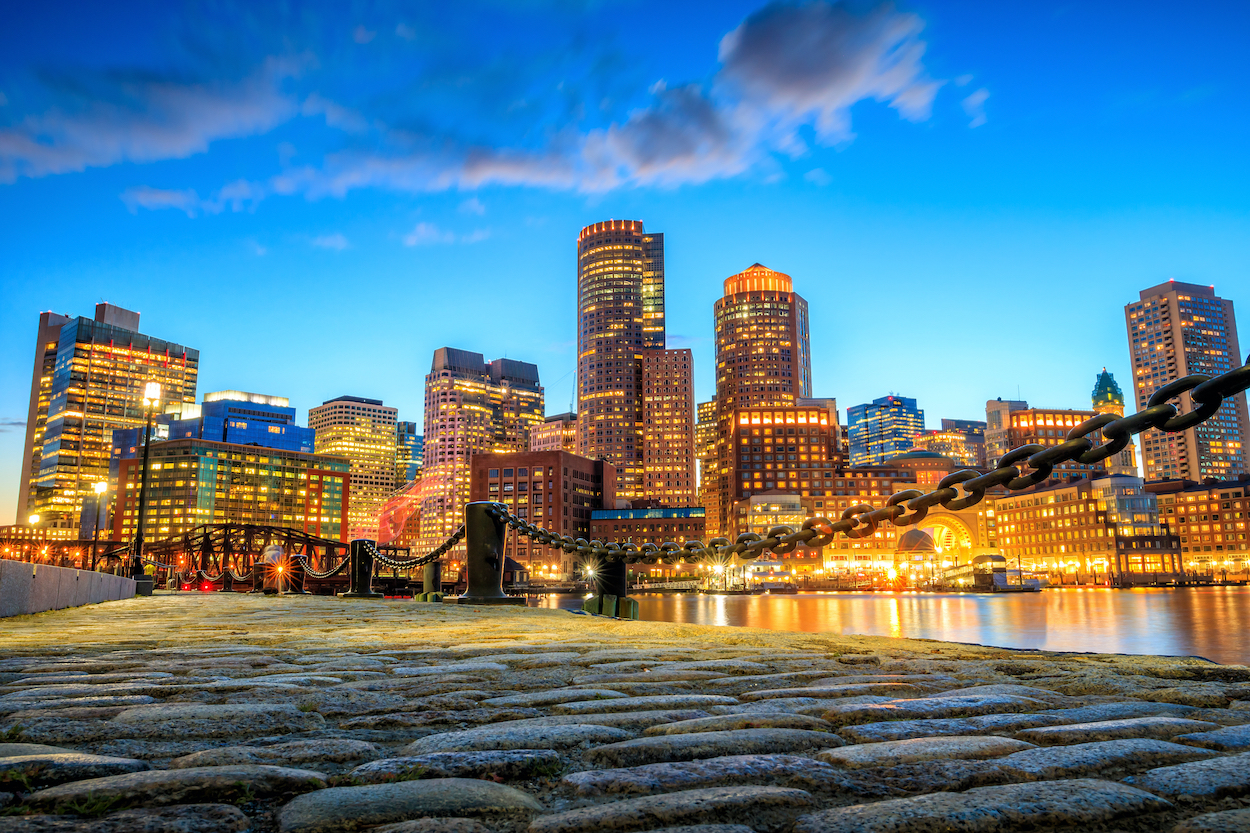 Global accounting and consulting firm Deloitte just released its latest Technology Fast 500 list, and Boston companies were well represented among some of North America's fastest-growing tech companies. 
The annual list ranks companies that have experienced the most revenue growth over a three-year period, with this year's ranking taking into account revenue growth from 2017 to 2020. Overall, the list is a good way to keep a finger on the pulse of which companies are experiencing the most success right now, and which industries are heating up the most.
In addition to tech, companies across the media, telecommunications, life sciences, fintech and energy sectors were included in the ranking. Leading the way overall was Axonics, a medical devices company out of Irvine, California. 
As for Boston-based enterprises, 40 companies across all industries made the cut, including recent standouts like email marketer Klaviyo (rank #201) and insurtech startup Insurify (rank #326) — both of which pulled in massive mega-rounds after months of rapid growth. At the top of the list for the Bay State this year was B2B commerce startup Drift, which ranked seventh overall with 29,400 percent revenue growth over the last three years.
In a statement shared with Built In, Kevin Gauthier, the leader of Deloitte's New England emerging growth company practice, said Boston's strong showing in the new ranking showcases the city's standing as a "world-class technology hub, one that has shown amazing consistency and resiliency in the face of unprecedented challenges." Last year, 36 Boston companies made the cut for the list, so the city is on the upswing.
"Congratulations to all of our 40 winners — they represent a key engine in our ability to continually diversify and grow in new directions, while at the same time providing complementary assets and skills that benefit our entire economy," he continued.
Keep reading to learn more about the top five Boston tech companies included in this year's Deloitte ranking. Hint: most of them are hiring. (Wondering how Boston fared last year? Take a look.)
To see the full Deloitte 2021 list of fast-growing companies across the continent, read on here.
Rank #156, 876% Growth
Guardicore moved its U.S. headquarters to Boston in 2019, and it has been growing steadily ever since. In a nutshell, the startup helps organizations protect their data centers and clouds from cyber attacks — an important service considering the increased number of companies transitioning from server-based storage to the cloud.
Rank #115, 1,274% Growth
The dog DNA testing startup has become wildly successful, with sales ballooning 5x in just the last two years. Its genotyping technology is able to analyze more than 150,000 genetic markets to help determine more than 200 genetic health risks, which pet owners can then use to create personalized care plans for their fur babies. Embark closed on a $75 million Series B in July, and seems poised to take a big bite out of the burgeoning pet-tech space.
Rank #103, 1,557% Growth
Boasting major clients like United Airlines and Deloitte itself, DataRobot is at the cutting edge of artificial intelligence, helping companies automatically build, deploy and manage their machine learning models. And it has had one heck of a year. The startup raised a $300 million Series G at a massive $6.3 billion valuation over the summer, just months after receiving a $270 million "pre-IPO" investment led by Altimeter Capital. It was also ranked one of Boston's top private cloud companies by Forbes this year.
Rank #90, 1,805% Growth
LinkSquares aims to make contract review more efficient, using AI to capture and analyze contracts then create a repository of important information that's been buried within them. The startup has done especially well amid the pandemic, reporting 1,000 percent growth over the last two years. It has also received quite a bit of investor attention lately, pulling in a $40 million Series B over the summer to keep up with rising demand. 
Rank #7, 29,400% Growth
Drift helps more than 50,000 companies create conversational marketing campaigns, integrating chat, email, video and artificial intelligence (chatbots) in order to create personalized communications that can lead to leads and generate revenue. The six-year-old startup hit unicorn valuation just a few weeks ago after it received a strategic growth investment of an undisclosed amount from Vista Equity Partners.