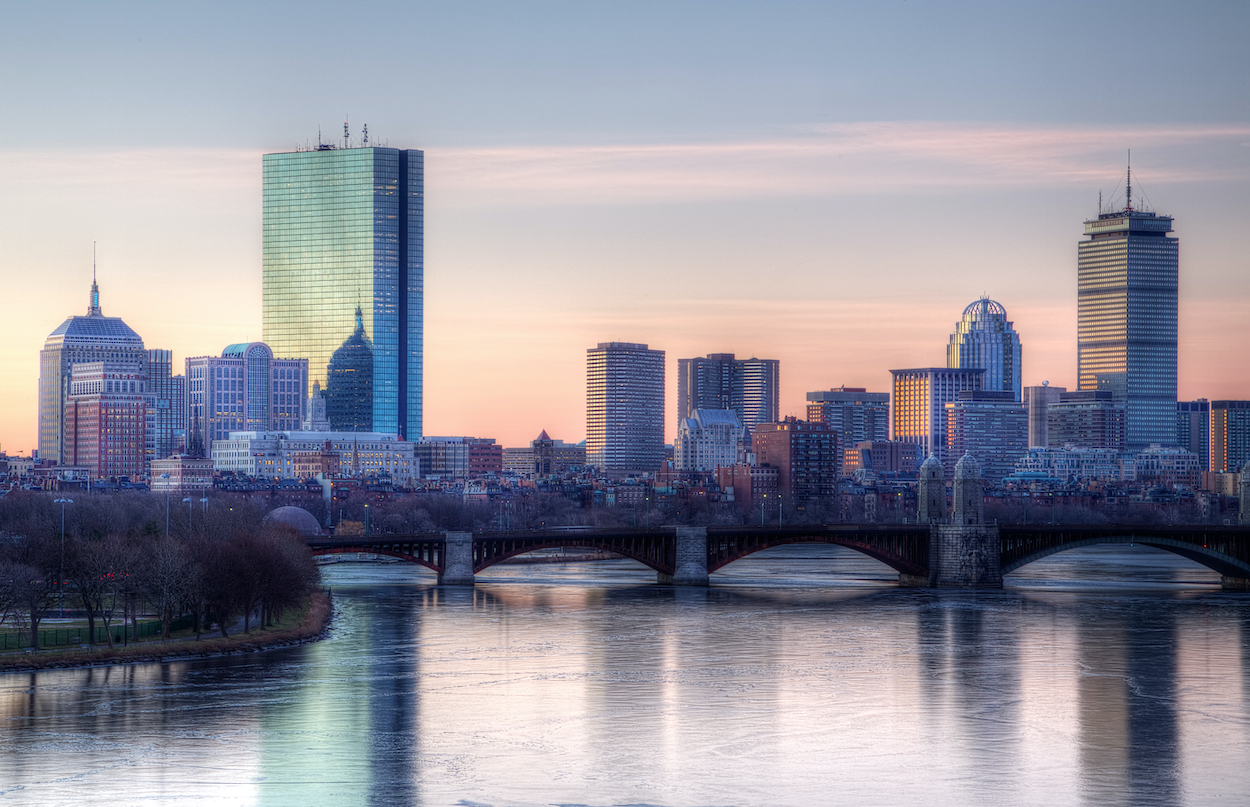 Last week, Forbes unveiled its sixth annual Cloud 100 list, a definitive ranking of the world's top private cloud companies. This multi-billion-dollar sector has become one of the hottest areas in tech, and Boston is home to several of its rising stars.
The companies that made the cut range from small startups to private-equity-backed giants, and were selected based on their growth, sales, valuation and culture, as well as a "reputation score" as decided by a panel of 34 CEOs and executives in the industry.
While all 100 of these companies represent all corners of the tech world, there is one general theme that binds them: big numbers. Coming in at No. 1 nationally was San Francisco-based Stripe — incidentally America's most valuable startup with a $95 billion valuation. In fact, the top 10 companies on the list are worth a whopping $190 billion combined, and have raised $9 billion all together.
Although it did not have quite the representation of markets like NYC or San Francisco, this theme certainly carried over to Boston. Among the four local startups that made the list, two were in the top 20, and all of them have pulled in massive nine-figure funding rounds over the last several months. All told, these startups have raised more than $3 billion in total funding, and employ more than 4,500 Bostonians, according to Forbes' data.
Read below to learn more about the four Boston cloud companies that made this year's ranking.
Rank #5
The pandemic has created strong tailwinds for all kinds of tech startups in the food industry, and that includes local stand-out Toast. But that wasn't always the case. Launched in 2013, the company's software can handle everything from reservations and online ordering to payroll processing and loyalty programs. Toast hit a $5 billion valuation in February of 2020 — just a month before mass restaurant closures, which prompted the company to lay off about 50 percent of its staff. It has since recovered dramatically, and is reportedly in talks with underwriters about a potential IPO that could value the company at $20 billion.
Rank #15
Klaviyo has become a leader in the marketing automation space, helping more than 265,000 businesses create personalized emails and SMS marketing for their customers. Its popularity has gotten the attention of some major VC firms, prompting several recent mega-rounds. In just six months, the company raised a $200 million Series C and a $320 million Series D, causing its valuation to more than double. Now valued at $9.5 billion, Klaviyo is well on its way to becoming one of Boston's first decacorns, and co-founder Ed Hallen insists it is "onto something big."
Rank #34
DataRobot is at the cutting edge of artificial intelligence, helping major corporations like United Airlines and Deloitte automatically build, deploy and manage their machine learning models. It is also yet another Boston startup on the verge of a public debut. The company raised a $270 million "pre-IPO" funding round last November, then announced another $300 million round last month, more than doubling its valuation to $6.3 million. DataRobot appears to be back on track for an IPO though, and newly appointed CEO Dan Wright recently told the Boston Business Journal that it is "prepar[ing] to become a public company."
Rank #39
Lately, cybersecurity attacks have affected virtually every industry, prompting many startups in the space to experience explosive growth and renewed attention from VC firms. This includes Snyk, which helps identify and correct vulnerabilities at the developer level, ensuring a product is secure from the start. The company reached a $1 billion valuation at the start of 2020, then doubled its value 10 months later after a $200 Series D. Most recently, Snyk raised a $300 million Series E co-led by Accel and Tiger Group, which brought its valuation to $4.7 billion. This means that, in just over a year, the six-year-old startup has quadrupled its value.