Insurify Raises $100M as Insurance Industry Continues to Digitize
Led by Motive Partners, this investment caps off a year of rapid growth for the insurtech startup.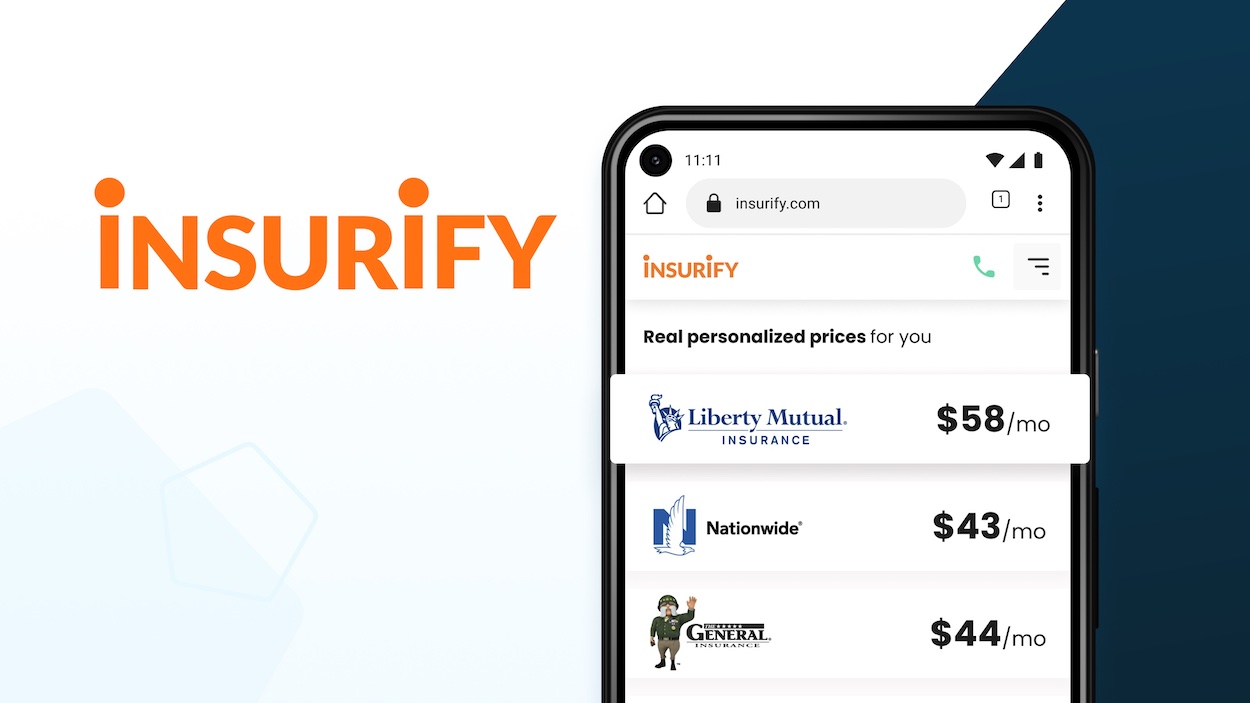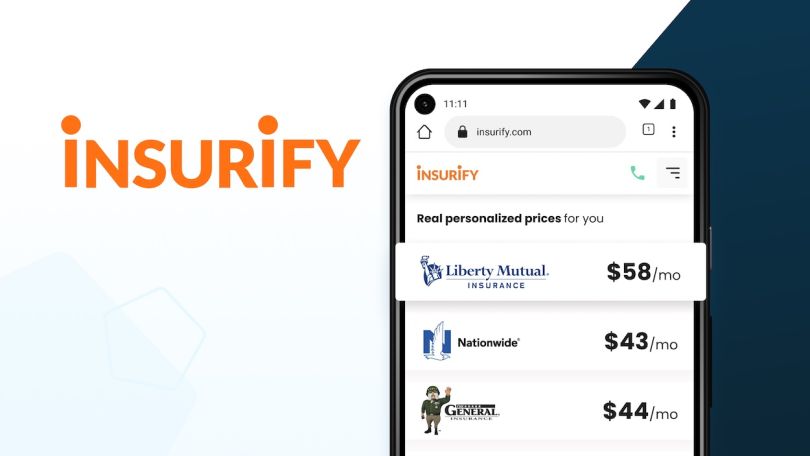 Insurify, a Cambridge tech startup that helps people find the right home, auto and life insurance, just announced it raised a massive $100 million in Series B funding. The oversubscribed round was led by fintech-focused private equity firm Motive Partners.
Founded in 2013, Insurify is essentially a machine learning-based virtual insurance agent, integrating with more than 100 carriers to help digitize the insurance shopping process. Users simply answer a couple of questions, scroll through a list of personalized quotes, then purchase the plan they want either on the Insurify app or with an agent over the phone. The company says it does not sell user data to third parties, and will never call customers unless it is explicitly requested.
The last time Built In caught up with Insurify was when it announced its Series A funding in January of 2020. Of course, the world looks pretty different now, and so does Insurify. Over the last 18 months, the company says it has expanded its home insurance marketplace, launched two new embedded insurance products through partnerships with Toyota Insurance Management Solutions and Nationwide, and grown its employee headcount by 260 percent after it scooped up most of the engineering team digital travel agency SkyScanner laid off last year. These new hires at based out of a new office in Sofia, Bulgaria.
Despite the economic struggles associated with the global pandemic, Insurify has managed to grow its new and recurring revenue by 6x since its Series A, and it has grown its year-over-year revenue by 2.5x.
"While the effects of COVID-19 can be hard to discern, the pandemic accelerated the digital shift in the insurance industry, and a lot more people are turning to Insurify to shop for insurance from home rather than in person," founder and CEO Snejina Zacharia told Built In via email.
Other insurtech startups have been experiencing the effects of this digital shift too. NYC-based Rhino got a $95 million investment from VC giant Tiger Global at the beginning of the year, insurance comparison site The Zebra hit unicorn status in April after a $150 million raise, and life insurance-focused Ethos reached a $2 billion valuation after receiving a $200 million investment from General Catalyst and others.
Meanwhile, James O'Neill, a founding partner at Motive, believes Insurify is at the "cutting-edge" of the digital transformation of the insurance market, and is poised to take a big chunk out of an industry he estimates to be worth about $2 trillion in the United States alone.
"Insurify is already growing rapidly and the new round of investment will allow the company to accelerate its investment in enriching their existing services and extending their reach to additional insurance products," O'Neill said in a statement. "We look forward to partnering closely with Snejina and the Insurify team, and leveraging Motive Partners' resources in technology and innovation, to capitalize on this unique market opportunity."
Looking ahead, Insurify says it plans to use this fresh funding to expand its operations and further diversify its suite of options, which includes new insurance verticals (TechCrunch recently reported that the startup has its eye on pet insurance, for instance). In her email, Zacharia added that Insurify would also like to grow its team, and the company has dozens of open tech positions located at its Cambridge headquarters.