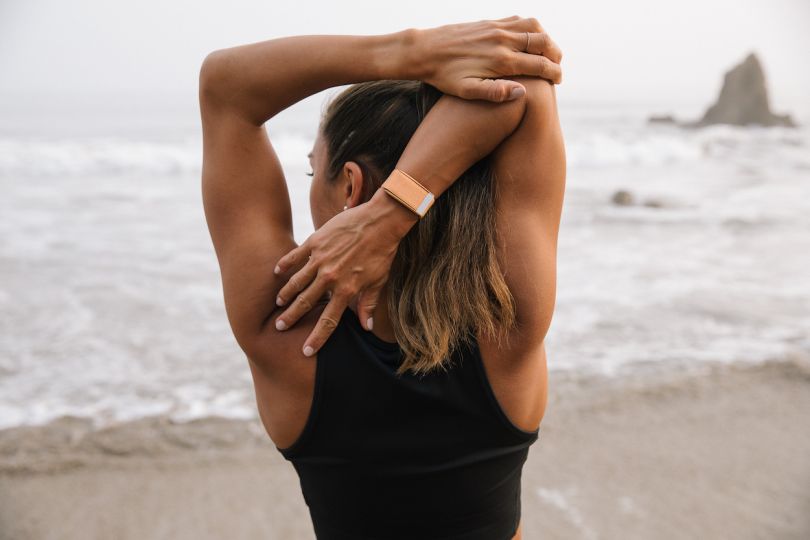 Whoop is at it again.
Just a couple months after unveiling plans for a brand new corporate headquarters in Kenmore Square and some massive hiring plans here in Boston, the healthtech unicorn has announced it raised $200 million in fresh funding. The Series F was led by SoftBank Vision Fund 2, and brings the company's valuation to $3.6 billion. 
Founded in 2011, Whoop has made a name for itself with its wearable technology and data-driven app, which allows users to track their fitness and sleep patterns 24/7. It also offers actionable insights along the way to help the user improve their lifestyle and overall health. 
The company raised another nine-digit round less than a year ago. Now, this latest funding has made it the most valuable standalone human performance company in the world, according to Whoop. 
While it is certainly a leader, Whoop is just one of many players in the burgeoning health monitoring space. Biofourmis, a Boston-based healthtech company that deployed hundreds of its wearable sensors to people in Hong Kong during the earliest days of the Covid-19 pandemic, got a $100 million investment also led by SoftBank's second Vision Fund last September; and popular fitness tracker Fitbit got acquired by Google for $2.1 billion in January. Even Tim Cook , the CEO of Apple — a company perhaps best known for its laptops and smartphones — has said he wants health and wellness to be the tech giant's greatest legacy. 
Whoop's founder and CEO Will Ahmed says the company's goal isn't necessarily to compete with these players directly, but rather pave its own way in the space with its unique approach. For instance, unlike many other health trackers, the Whoop sensor doesn't have a screen, and it doesn't measure steps. It also doesn't sell customer data to third parties — an otherwise common practice among tech companies that actually held up the Google-Fitbit deal. 
The key difference, added Ahmed, is that Whoop "actually changes behavior and changes health" long term.
"If you've been on Whoop for a year, you have a lower resting heart rate, a higher heart rate variability, you are getting more sleep and sleeping more consistently," Ahmed told Built In via email. "It's a really hard thing to do in the space — to actually change behavior and improve health — and it's really the guiding force for a lot of the work that we do at Whoop. We're always thinking about how we can continue to provide actionable insights and analytics to Whoop members."
Ultimately, Ahmed believes this focus on human performance and Whoop's continued growth could eventually have a big impact on the healthcare industry at large.
"In the long run, understanding your body with Whoop can help make positive behavior changes and improve health," Ahmed said. "Over time, Whoop will also affect the healthcare industry by shifting a lot of curative costs to preventative costs. If you can help an individual or doctor identify something well before it happens, that has the potential to transform the healthcare industry."
In the meantime, the company will use this fresh funding to invest in research and development, further enhancing both its wearable tech and app. It also plans to enter into new international markets and continue growing its team, with more than 50 open tech positions available at its Boston headquarters.