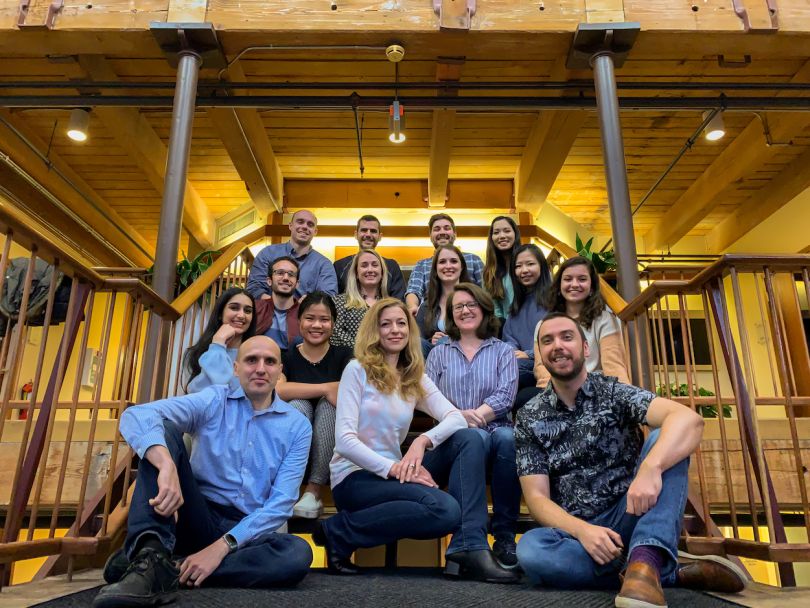 With so many insurance companies making big promises about the coverage they offer their customers, getting a handle on what makes one policy different from another when shopping for a plan can prove a daunting task. 
Insurify wants to change that by helping users identify the cheapest and best policy tailored for them in a matter of minutes. Wednesday, the Cambridge-based company announced it's raised $23 million in Series A funding to make it happen. The round was led by MTech Capital and Viola FinTech, with participation from Hearst Ventures, Nationwide and MassMutual Ventures.
It all started when Snejina Zacharia, Insurify's founder and CEO, got into a minor traffic accident while attending MIT. And then she found herself shopping for insurance for the first time.
"I ended up spending three and a half hours answering the same questions over and over again online. Sometimes I talked with agents, answering the questions that I already provided to them," Zacharia told Built In. "I realized that the experience today that exists for insurance is broken. Usually people feel it's so complicated and so time consuming that they don't want to deal with it."
In 2016, Zacharia launched Insurify with the goal of helping users shop and compare prices for insurance policies more efficiently. Originally, the site only handled auto insurance, but it began offering comparisons for home insurance last year as well. 
Like NerdWallet, Insurify helps users compare different insurance providers. However, Zacharia says there are some key differences between the two companies.
"Companies like NerdWallet are great content platforms, they provide access for companies to advertise on their pages and are able to build traffic like that. They're really more of a customer acquisition platform," Zacharia said. "Our focus at Insurify is to really build the end-to-end experience for consumers, not just in terms of helping customers find them, but really bringing them value. Value means helping them get the absolute best deal they can by comparing multiple different carriers, the largest brands as well as some of the smaller brands."
The company makes this whole process "friction-free" by not requiring users to fill out questionnaires for individual plans from different providers. Insurify also says it does not sell user data to third parties and will not call customers unless it is explicitly requested.
Zacharia says that, in addition to building out the home, renter and life insurance arms of the company, this most recent funding will be used to launch a virtual insurance wallet where users can keep track of all their insurance policies in one convenient location. The company also plans to expand its engineering, product and (especially) marketing teams, potentially hiring as many as 60 people. 
"Right now people don't feel good about their insurance purchase experience and they don't even feel like they know whether they're getting a good deal for their insurance," Zacharia said. "Giving the customers the power to decide what is right for them is really important."