Drift Is Now Valued Over $1B With Investment From Vista Equity Partners
Boston's newest tech unicorn helps businesses generate revenue through conversational commerce.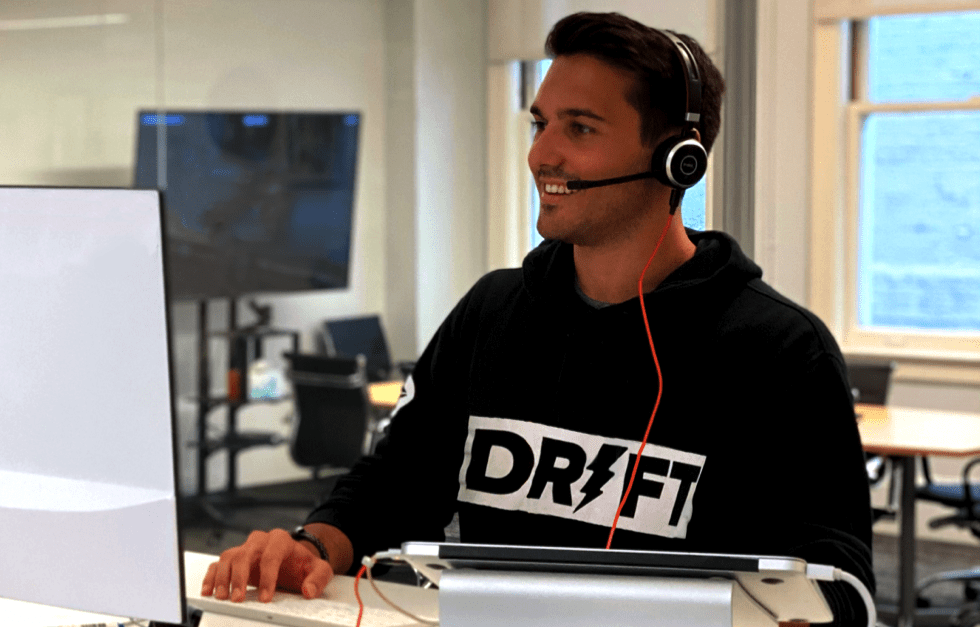 B2B commerce startup Drift just joined the ranks of Boston's unicorn tech companies. On Wednesday, Drift announced that it received a strategic growth investment from Vista Equity Partners. Although Drift didn't reveal the size of the investment or its exact valuation, it did say that the new funds bring the company's valuation to over $1 billion.
"David and I are proud to be one of the only Latino-founded companies to ever achieve over $1 billion valuation — a rare, Latino-founded unicorn. We want to see more of us do the same and we will pave the way for other Latino founders and leaders to achieve success," Drift CTO and co-founder Elias Torres said in a statement. "Our partnership with Vista marks the start of Drift's second chapter: Maniacally focusing on building an enduring company that accelerates innovation for customers."
Drift was founded in 2015 in order to offer conversational marketing to other businesses. The company's platform integrates chat, email, video and artificial intelligence (i.e. chatbots) in order to create personalized communications that can lead to customer leads or generate revenue. The company also offers conversational sales and conversational commerce technology all in one platform, making it a helpful tool for B2B companies.
Over 50,000 businesses use Drift to communicate with their customers, including Okta, Gong, Zenefits, Alteryx and more. This year, Drift's customers generated $5 billion in pipeline value through the use of its platform.
Drift says it will use its investment from Vista to build its customer success team, expand its product and scale globally. The company currently has dozens of open Boston-based and remote jobs, as well as jobs across its San Francisco and Tampa offices.
"Our purpose as a company remains simple and consistent: Build a platform that makes it simpler for customers to buy from you. We have an opportunity to bring learnings from the B2C buyer experience to the enterprise and introduce Conversational Commerce as a new B2B category," Drift CEO David Cancel said in a statement. "Given its extensive experience investing in next-generation SaaS companies, we believe Vista is the best partner to help Drift — and our customers — further these efforts. I am excited to work with Vista's team of investors, operators and technologists who will help us fulfill our ambitious vision and lead the Conversational Commerce category for decades to come."