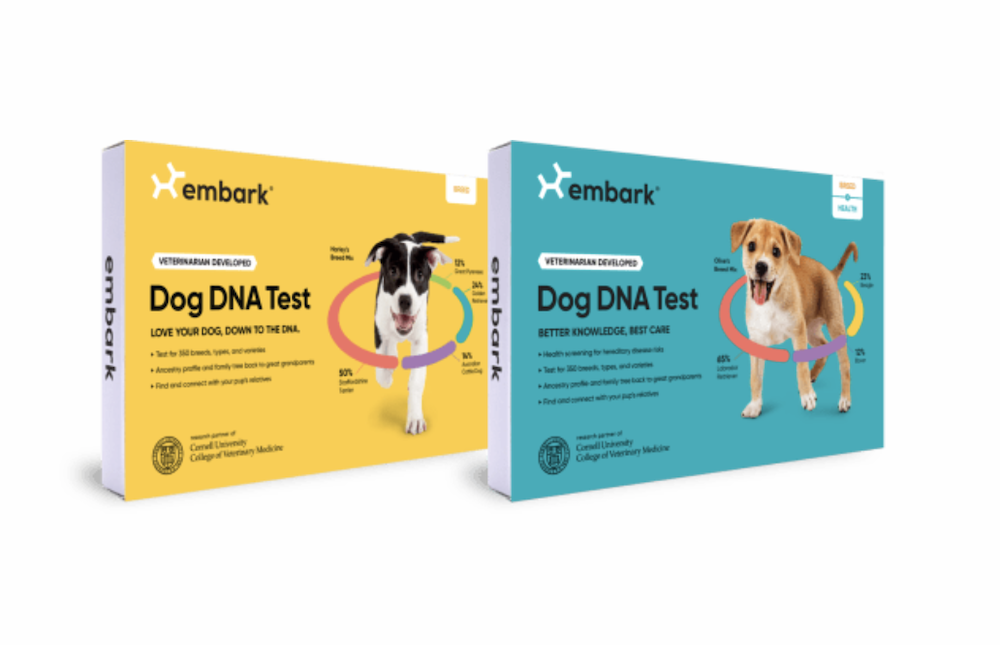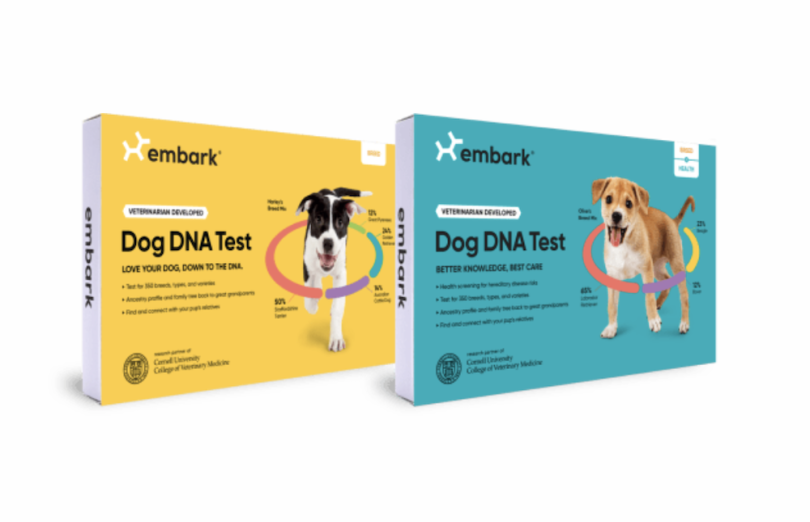 Several DNA testing startups have taken off over the years and a few of them have managed to become household names. Ancestry and 23andMe, for example, provide you with a peek at your own genetic information, but what if you could do the same for dogs? That question is the driving force behind Embark Veterinary. The Boston-based startup is helping pet owners provide their furry little loved ones with DNA tests of their own.
On Monday, Embark announced that it raised $75 million in a Series B round to expand its testing abilities. The round was led by SoftBank Vision Fund II.
The latest raise stands as a vote of confidence from investors who've taken note of the company's rapid pace of growth. Embark experienced 235 percent year-over-year growth from 2020 versus 2019, according to the company.
"If there's one thing we've learned over the past year, it's that there's nothing more important than the health of our family — and pets are a big part of our families," Ryan Boyko, co-founder and CEO of Embark, said in a statement.
Embark's DNA test is applicable for over 350 breeds of dogs. The tests use genotyping technology to analyze over 150,000 genetic markers and help determine over 200 genetic health risks, according to the company. After a test is complete, results usually arrive in two to four weeks. From there, pet owners can create personalized care plans for their dogs based on their genetic profile.
"We're proud to be partnering with veterinarians, breeders, and dog owners all around the world to substantially increase the life and healthspan for all dogs, and ultimately for humans as well," Boyko continued.
Embark will use the new funding to accelerate hiring and product development as the company continues to scale. Embark has seen its sales increase by 5x over the past two years and the company is aiming to hire 150 new employees in the near future to keep up.
Embark is now hiring for dozens of open roles across its product, engineering, operations and marketing departments. The company has raised $94.3 million in venture capital financing to date.
Additional investors F-Prime Capital, SV Angel and Slow Ventures participated in the round, among others.