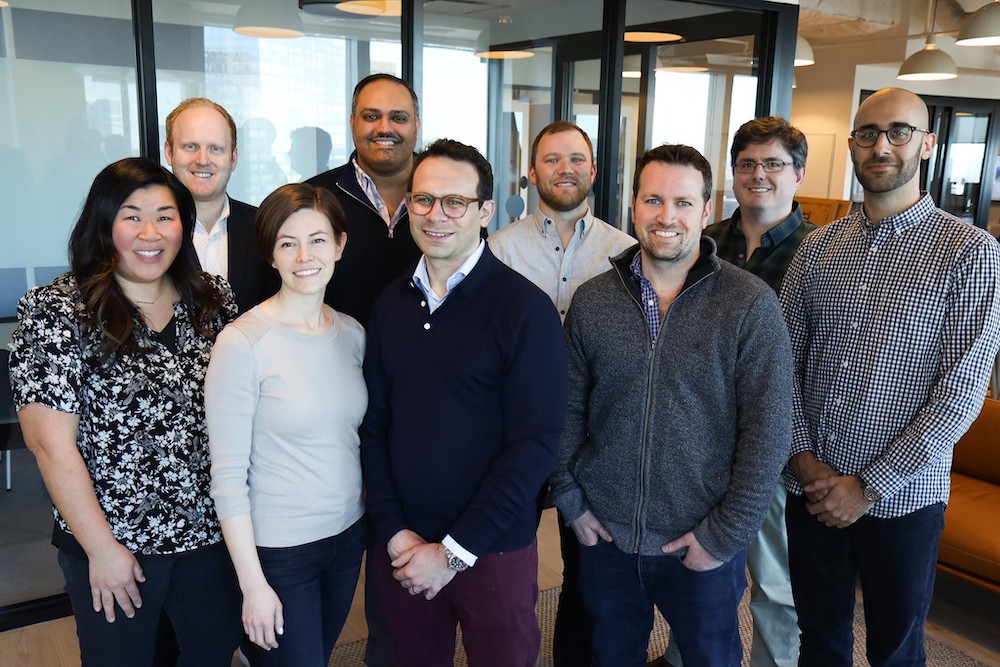 Boston-based contract management software company LinkSquares announced Wednesday that it raised $40 million in a Series B round led by Sorenson Capital. The latest raise comes just short of a year and a half following its $14.5 million Series A, announced in February of 2020.
LinkSquares uses machine learning to automate legal processes that previously could have only been accomplished by an actual human. The company has taken off over the course of the pandemic, having posted over 1,000 percent growth over the last two years.
"Today, we're witnessing the next major step up in power, thanks to artificial intelligence software," Vishal Sunak, co-founder and CEO of LinkSquares, said in a statement. "AI is creating legal solutions that can outpace and outperform traditional software."
LinkSquares' software captures and analyzes contracts and then creates a repository full of all the important details. Users can then conduct searches as they wish.
"Artificial intelligence designed and built for legal teams is the nuclear power plant of legal technology. It leads to designs that can do more than previous solutions, not just the old stuff faster," Sunak continued. "We're writing our own AI, not using someone else's. We're developing new kinds of legal tools, not just jamming AI into old legal software. We're building the operating system for the modern legal team."
LinkSquares has processed more than three million documents so far, according to the company. The contract management software is used by corporate heavyweights like Fitbit, Twilio and Wayfair.
"AI designed for legal leads to software that can read and understand your contracts, not just 'containerize' your old processes," Sunak continued. "That's the level of innovation we've embraced here at LinkSquares."
Following the latest raise, the company plans to continue investing in its product. When Built in last caught up with LinkSquares, the company planned on bringing its headcount of about 65 up to 100 by the end of the year. The AI-powered platform is now hiring for over 20 open roles across its finance, engineering, marketing and product teams.
LinkSquares has raised $61.4 million in funding to date, according to the company.
Additional investors Catalyst, Xerox and Bottomline Technologies participated in the round, among others.