50 Boston startups to watch in 2017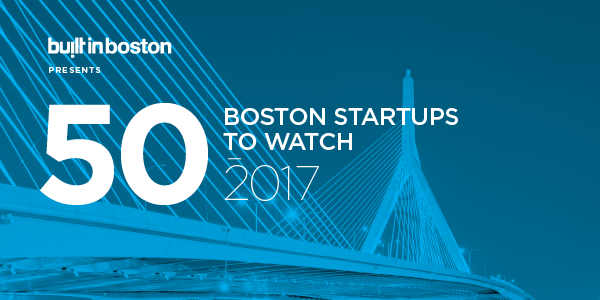 In 2016, Boston's tech sector flourished, with startups maturing alongside the city's legacy industries while a steady trickle of venture capital poured into industries like edtech, food-tech, fintech, digital media and healthtech, to name a few.
But what will 2017 look like? With an eye toward new funding, innovation and top talent, Built In Boston has carefully selected 50 young companies (all less than five years old) that we believe will make a huge impact on tech over the next 12 months.
Here are 50 startups in Boston to keep on your radar: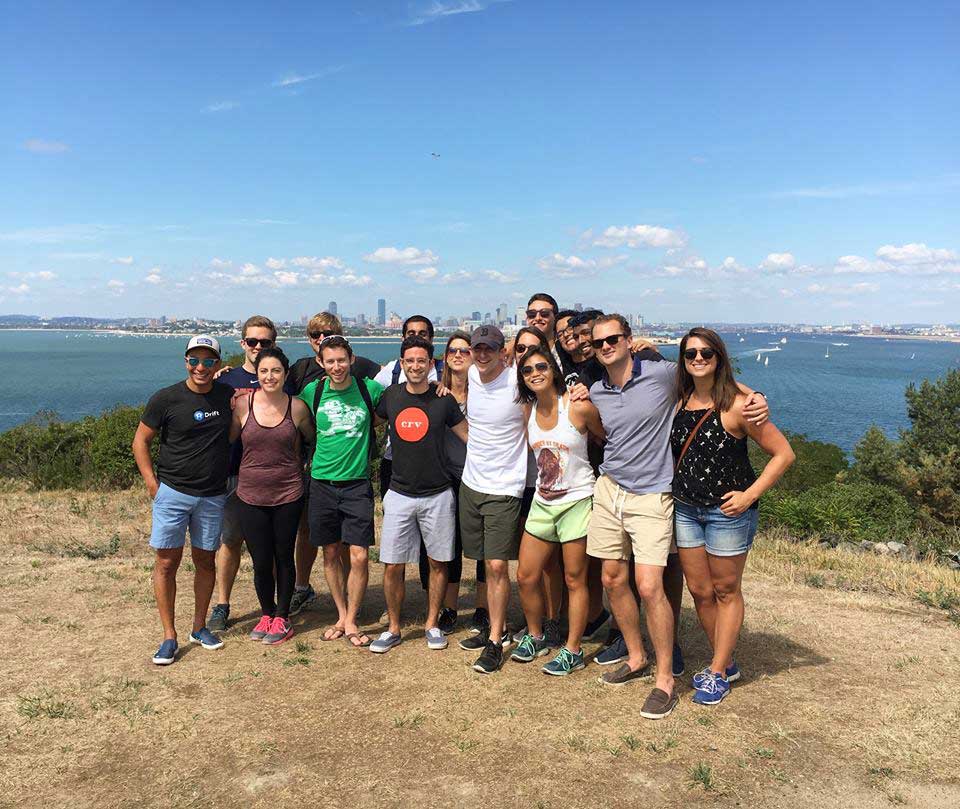 Communication platform Drift was formed by former HubSpotters David Cancel and Elias Torres in 2014 with the goal of helping sales and marketing teams better interact with their customers. Companies can add Drift to their websites and online products, better serving and retaining customers just by talking with them. The company pulled in a $15 million Series A in January 2015 and introduced an artificial intelligence component to the platform in the summer of 2016.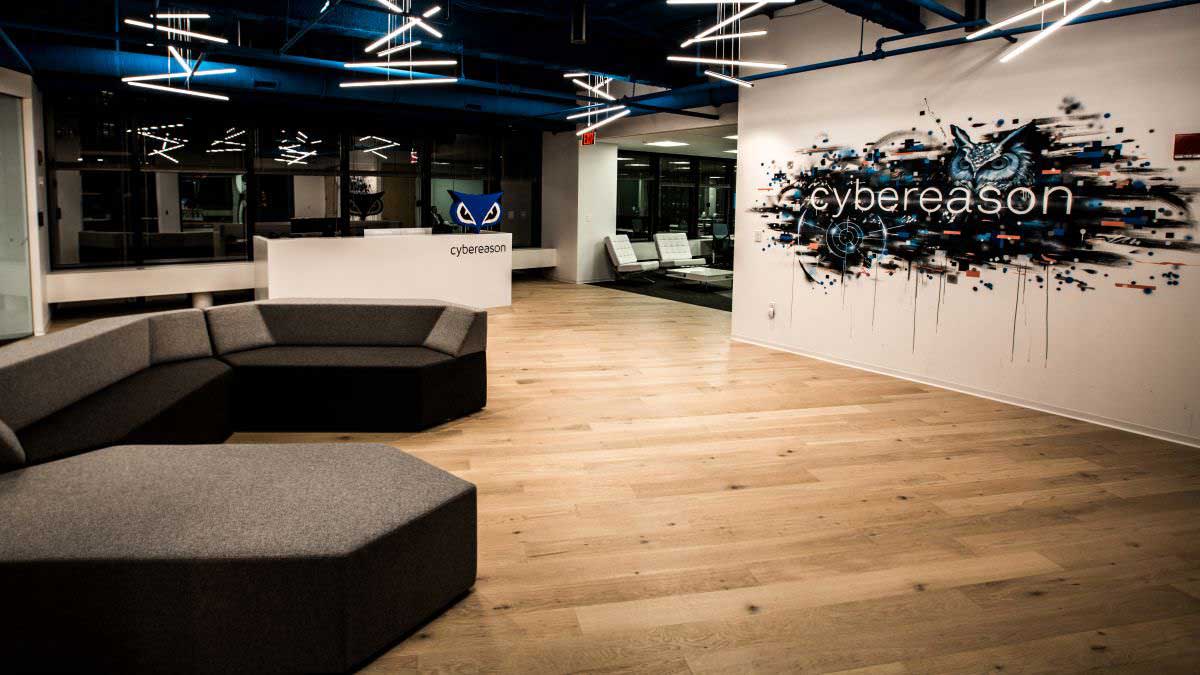 Founded in 2012 by elite Israeli intelligence cybersecurity experts, Cybereason is changing the way some of the world's top brands secure their most critical assets. The startup's product uses military grade technology, machine learning and behavioral analytics to hunt advanced cyber threats in real time. In the last couple of years, Cybereason has taken on over $90 million in strategic investment from client partners like Lockheed Martin and Softbank and has grown its team from 20 in 2015 to more than 233 employees globally.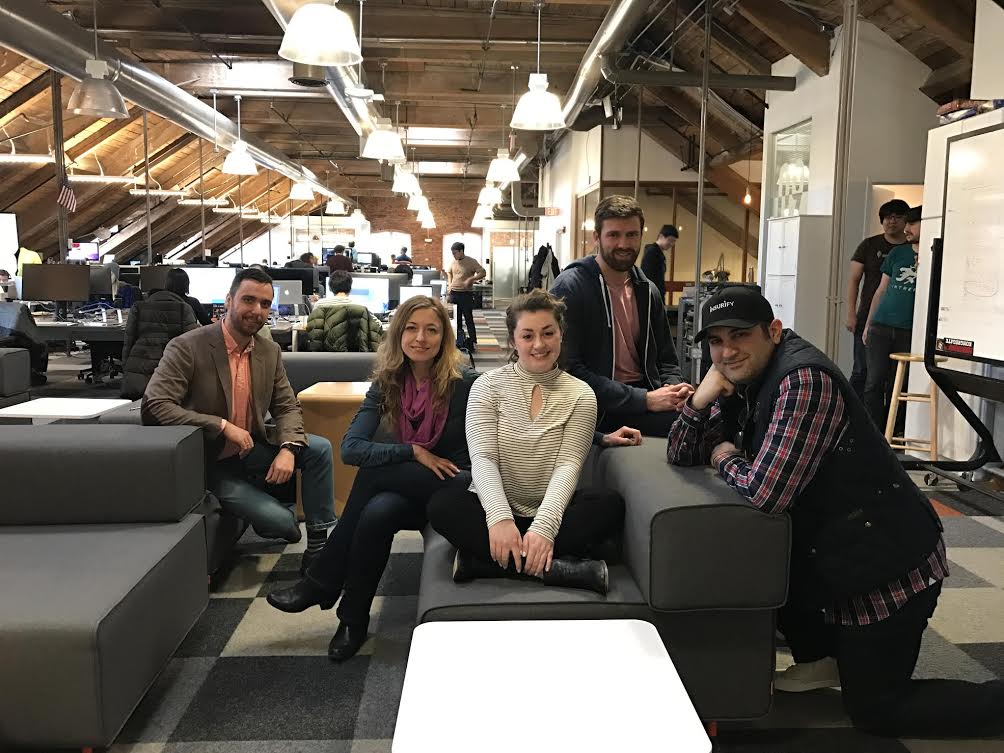 Insurify aims to be the fastest way to compare car insurance quotes with its data-driven technology platform that churns out fast recommendations to help you find the best deal. Founded in 2013, the Cambridge company has raised $2 million and was awarded the 2016 ACORD Insurance Innovation Challenge Startup Disruptor.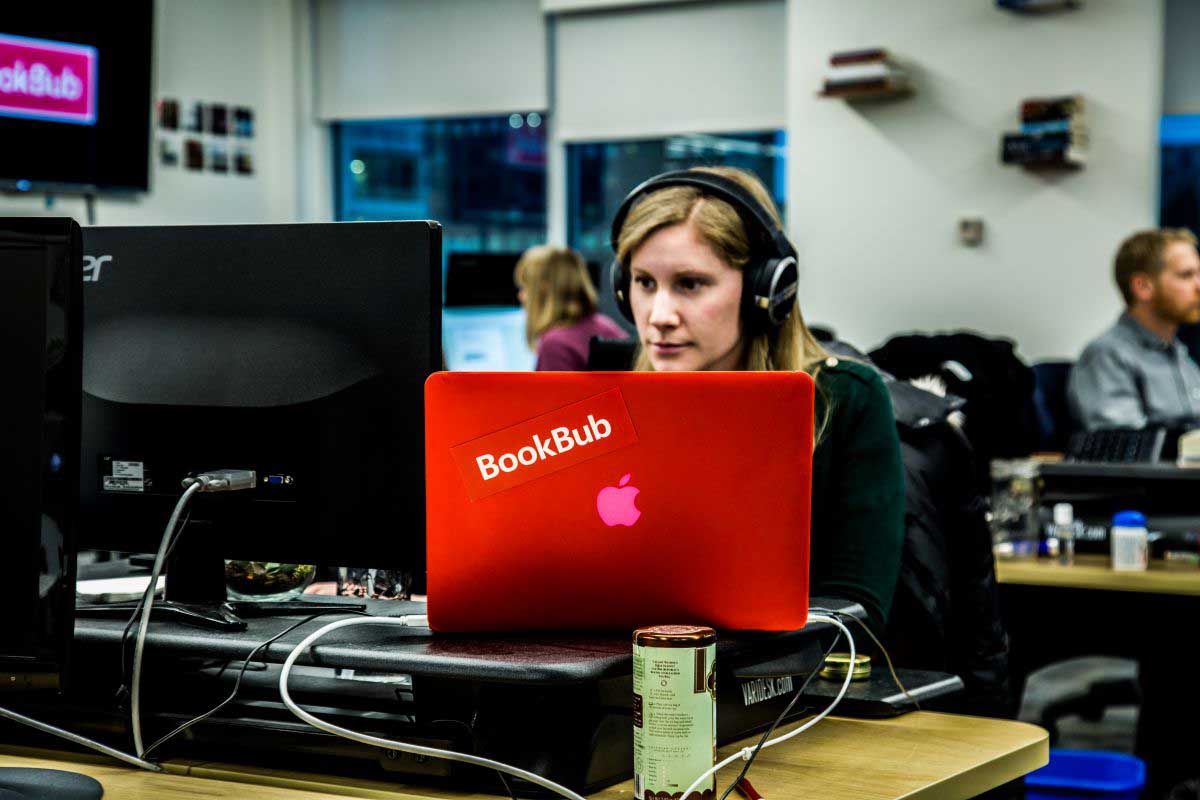 Cambridge-based BookBub helps millions of readers find deals on e-books while providing top publishers and authors with a way to drive sales and find new readers. Launched in 2012, BookBub has gone on to work with the "Big 5" of publishers including HarperCollins and Penguin Random House, as well as hundreds of smaller publishers and thousands of authors. BookBub currently has about 70 employees and is growing aggressively. Founder Josh Schanker told Built In the company is hiring up to 30 new team members in 2017 across several departments.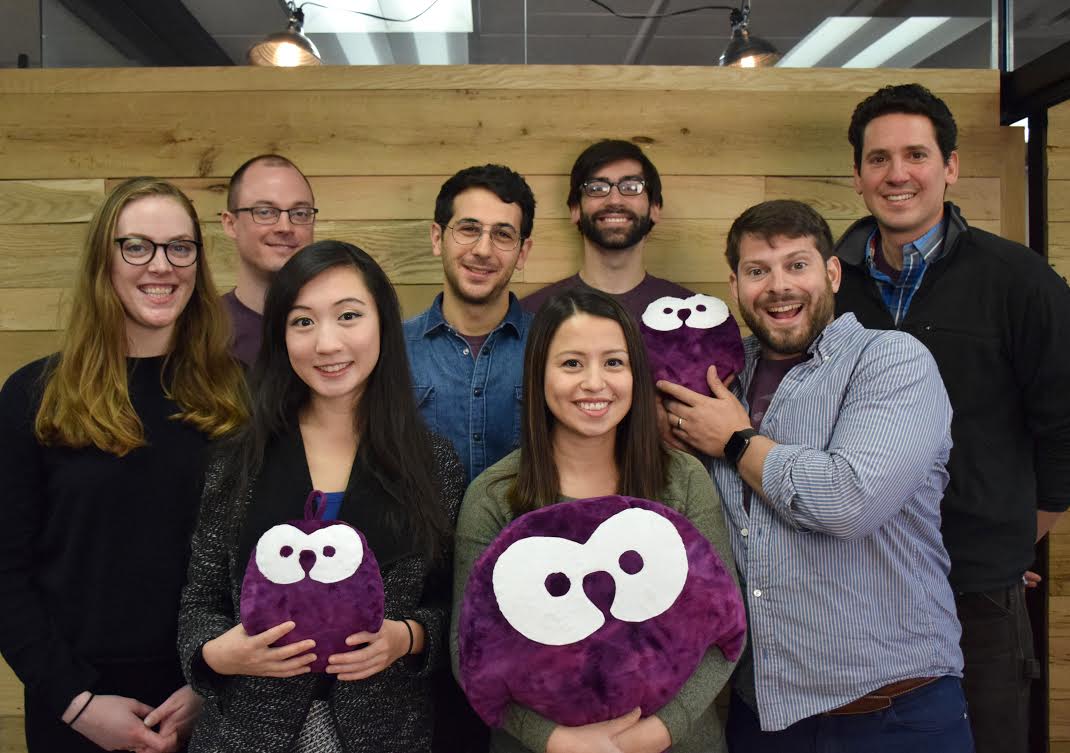 Using artificial intelligence, AdmitHub offers free expert admissions advising to students to help them get to and through college. Founded in 2014, the company also works with institutions to create campus chatbots that provide information and guidance tailored to individual schools. With $2.9 million in recent funding, the startup hopes to expand its college network across the United States in 2017.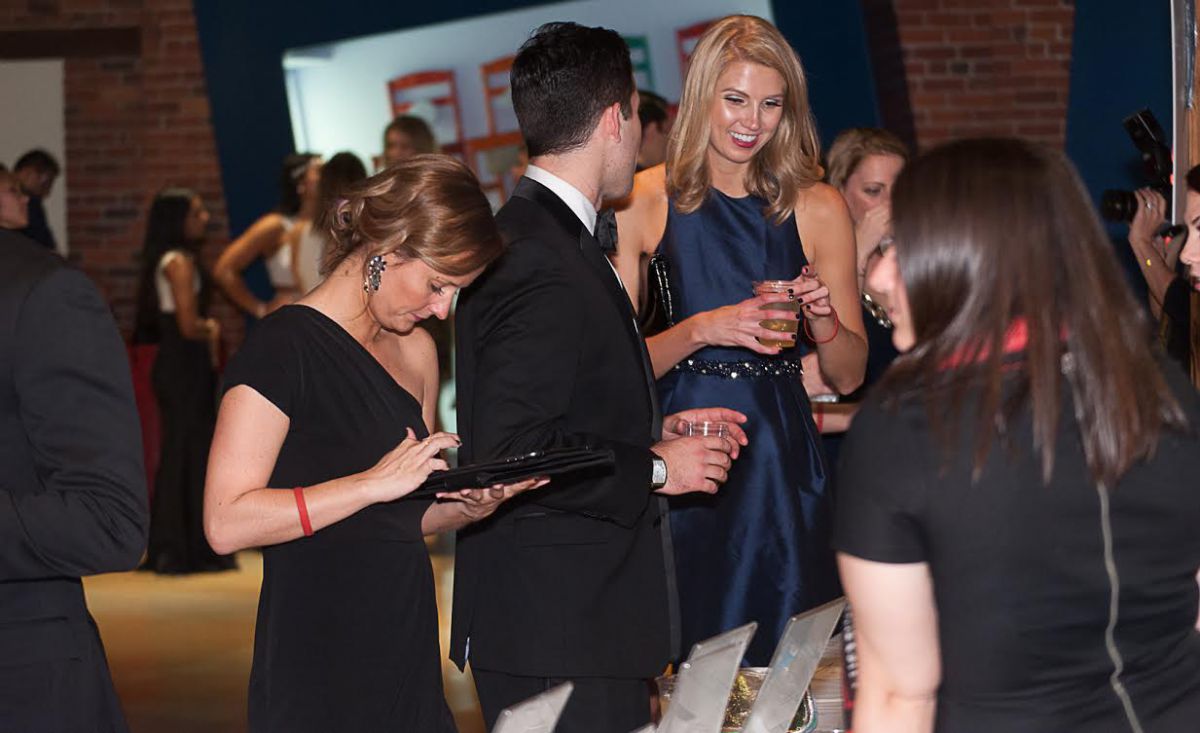 Zach Hagopian and Jonathan Kazarian launched startup Accelevents to build a mobile fundraising platform that solves many of the pain points associated with traditional silent auctions and raffles. Rather than use paper raffle tickets, Accelevents lets donors submit bids and donations via text and receive notifications about whether they've been outbid or need to purchase more raffle tickets. Accelevents told Built In that it will be launching a new product in 2017 — a full-service ticketing platform, which it anticipates will be used for events outside the fundraising space.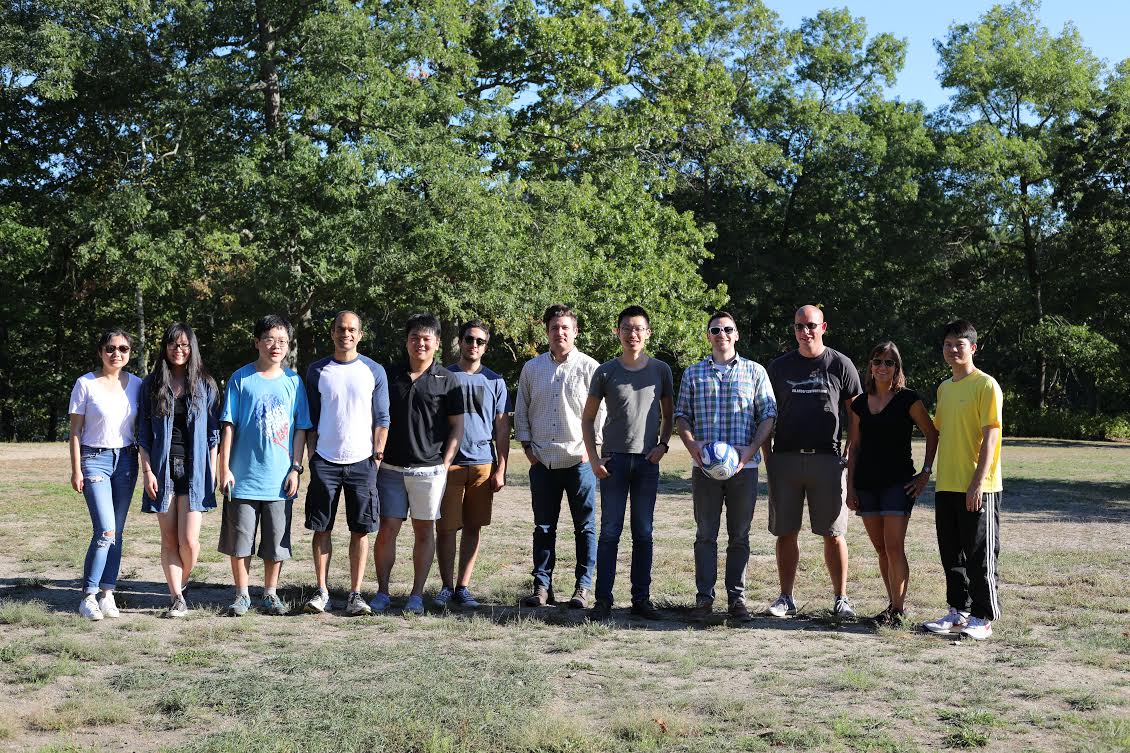 Founded by two MIT alums, TVision Insights is changing the way agencies and TV networks determine the value of their video content and advertising by measuring "eyes on screen." The company does this through motion capture technology, which passively assesses how people are engaging with video content — whether they're laughing, crying or paying attention at all. Which commercials attracted the most smiles during the Super Bowl? TVision knows. TVision launched in 2014 and has a total of $9.85 million in funding.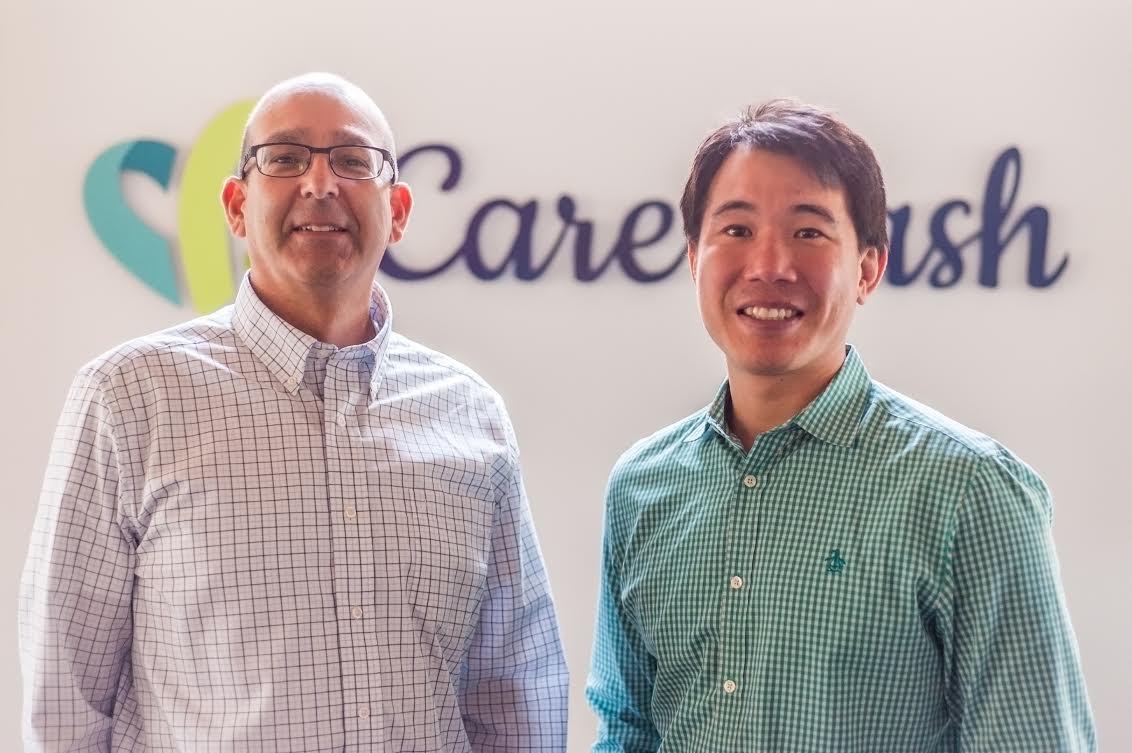 Cambridge-based CareDash came on the scene in 2013 and hopes to become one of the world's leading providers for healthcare reviews. Unlike other physician review sites, CareDash doesn't edit or remove negative reviews in exchange for payment from providers, ensuring that decisions are based on real feedback.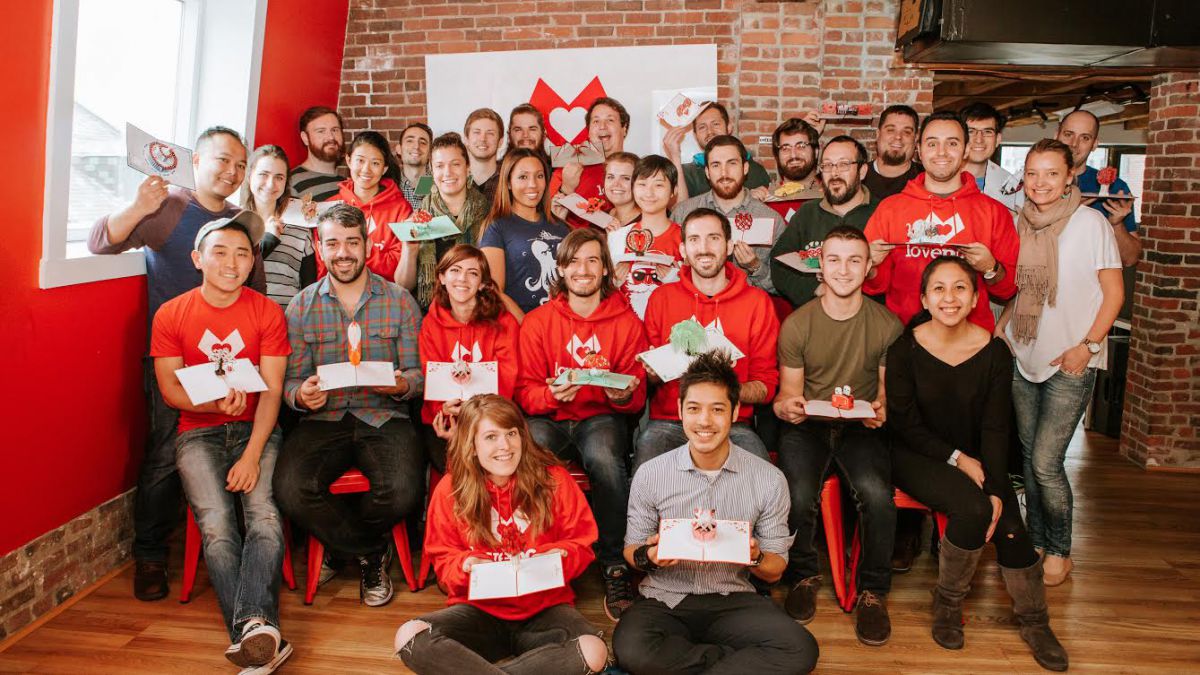 In an increasingly digital world, Lovepop hopes to help people connect with their intricately-made 3D pop-up greeting cards. Founded out of Harvard's Innovation Lab in 2014 by two former naval architects, the startup has since raised over $9 million in funding. In 2017, LovePop told Built In they would be focusing on expanding their wedding invitation platform and investing in a number of junior- and senior-level hires.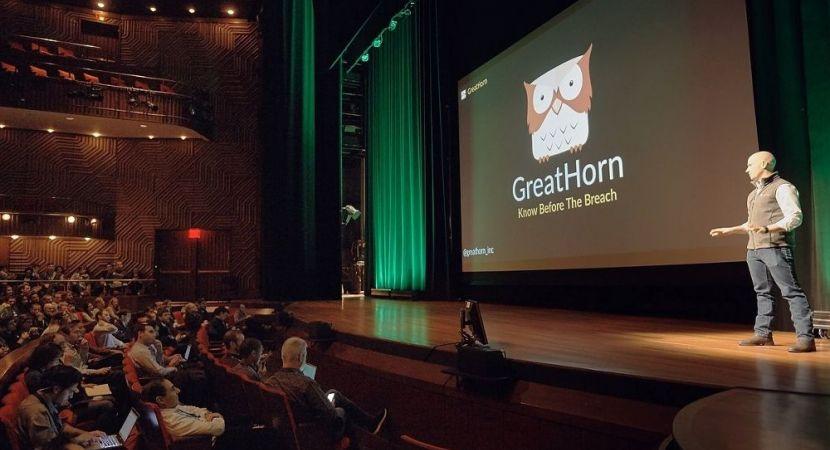 GreatHorn is a new kind of security platform that prevents email-based attacks by automatically helping recipients understand whether an email they just received is safe. GreatHorn's cybersecurity solution works with communication systems like Google Apps, Office 365 and Slack, and can be installed in just minutes, providing immediate protection at the moment of deployment. The Belmont-based startup launched in 2015 and has raised $2.35 million in funding over two rounds.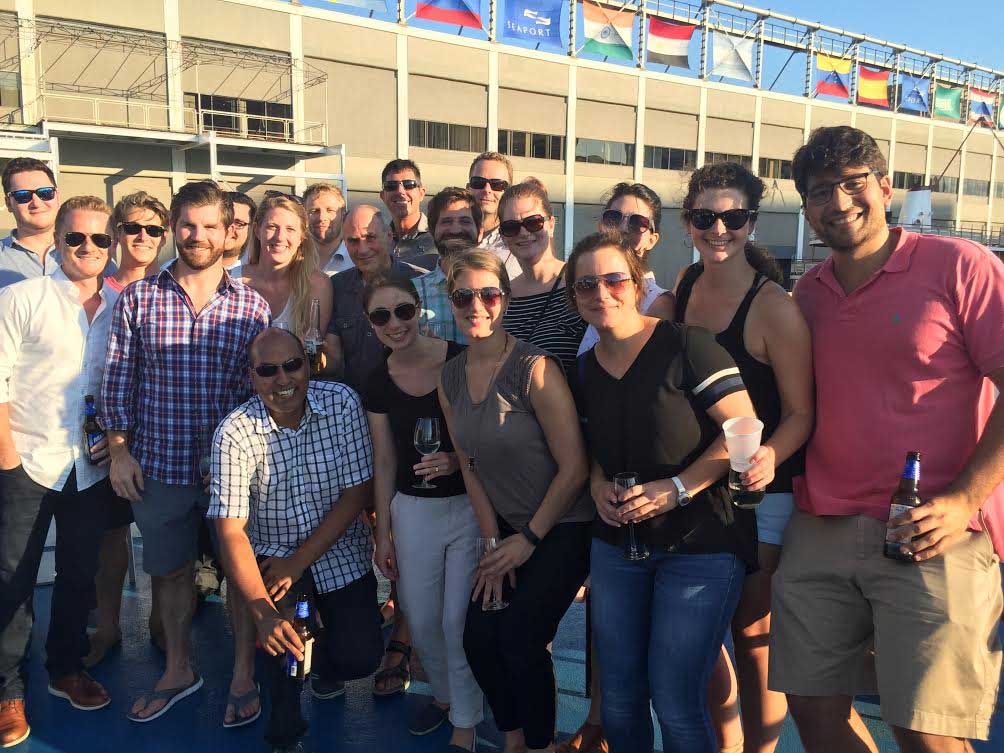 PatientPing is a healthtech company that's building a national network of healthcare providers who can share information and coordinate care using real-time notifications wherever their patients are receiving care. The fast-growing startup pulled in a $31.6 million Series B round in December 2016, which PatientPing plans on using to double its 50-person team and expand its software to other states across the U.S. this year.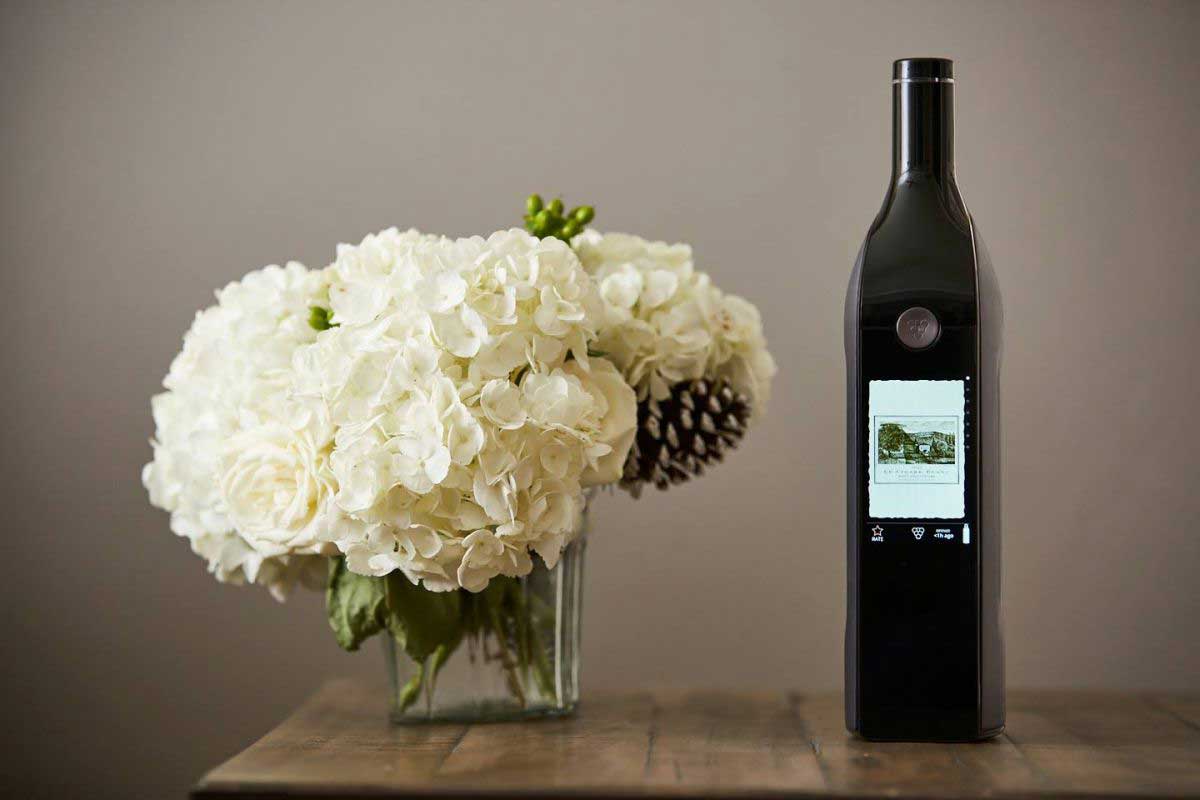 Kuvee is a direct-to-consumer wine service that delivers curated wines to your door and a specially-made wine dispenser that keeps wine fresh for up to 30 days. As you use the dispenser, it provides more information about the wine you're drinking, including where it's from and suggesting pairings and other wines you might like. The Boston-based startup launched in 2015 and has already raised over $9.75 million in funding over three rounds.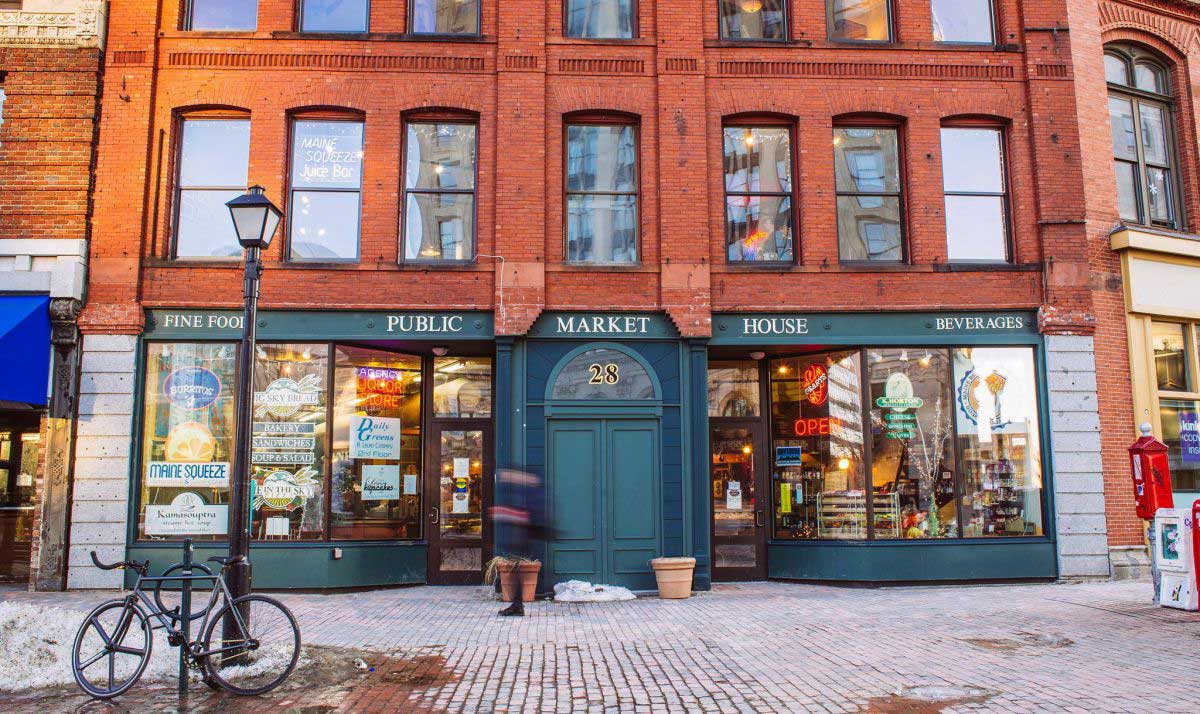 Lola Travel was launched by Kayak's co-founder Paul English in 2015 to provide travelers with an on-demand, live travel agent (augmented by AI) that helps book hotels, flights and anything else you might need on your journey. In January 2017, Lola raised a $15 million Series B to launch a new version of the product this spring. English has said he hopes Lola's human component sets it apart from other travel booking apps.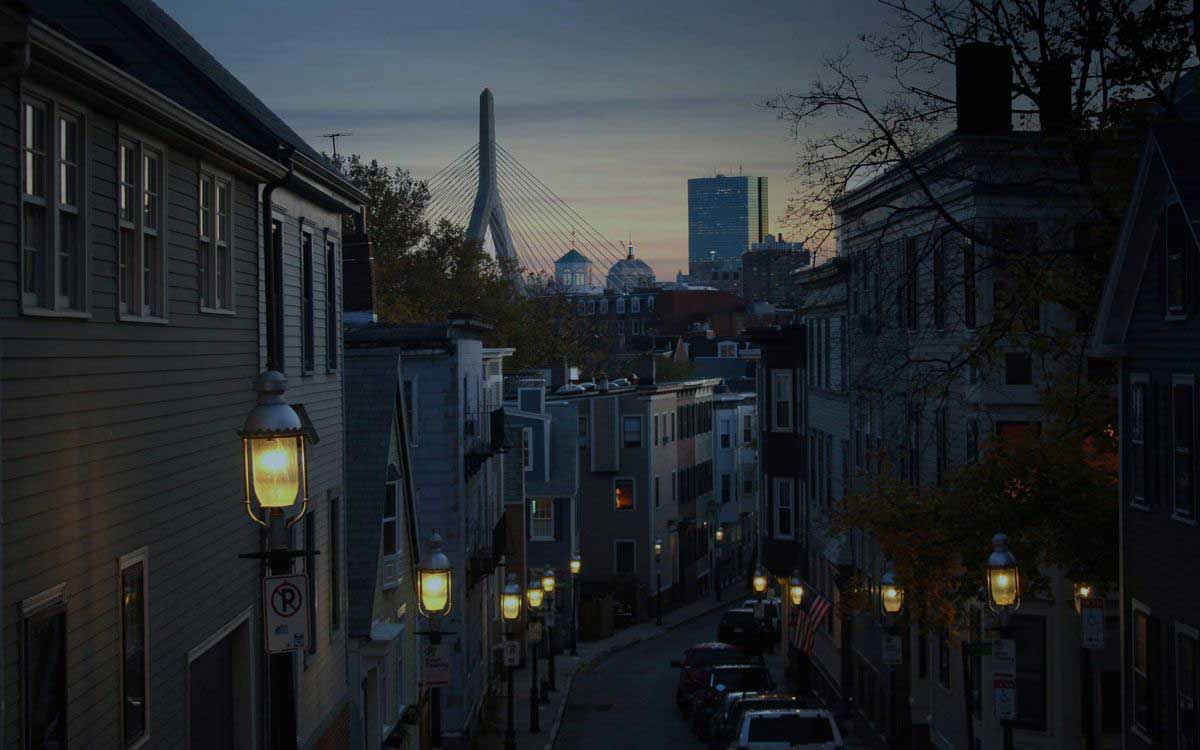 RateGravity is disrupting the home mortgage industry by providing a way for homebuyers to compare mortgage offers from a network of local lenders, removing the salesperson from the equation. The startup was launched by two community bankers in 2015 and was one of MassChallenge's $50,000 winners last year.

Quilt is trying to take the stress out of buying insurance through its self-serve, mobile-first platform that lets users find insurance for their lives, pets, homes and trips. Quilt was launched in 2015 by professionals who have worked at Boston tech companies in the insurance space like Goji and EverQuote. So far, Quilt has raised $3.25 million.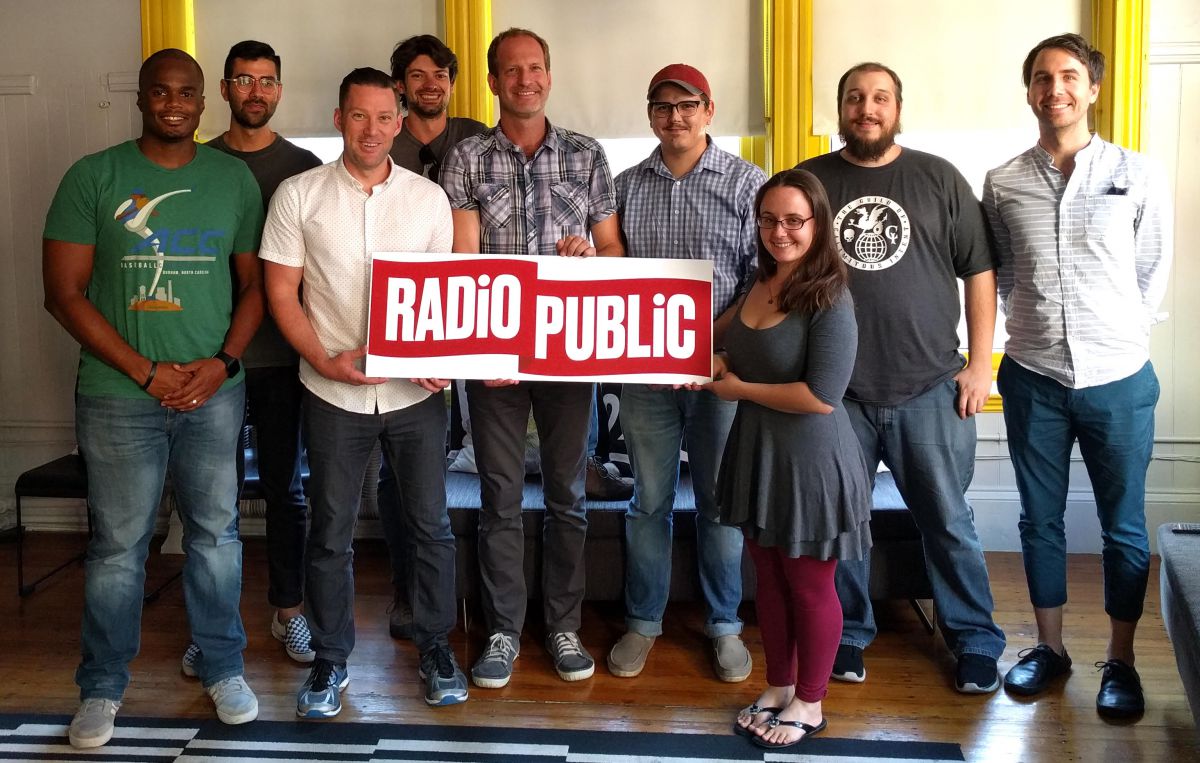 With over 250,000 podcasts and more than 15 million episodes on the App Store, where does one begin? Coming onto the scene in 2015, RadioPublic is a free app that helps you wade through the podcast universe, making sense of your current favorites and guiding you to new ones tailored to your taste. RadioPublic is a Public Benefit Corporation founded by PRX, public radio's distribution platform for acclaimed shows like This American Life, The Moth Radio Hour and the Radiotopia podcast network.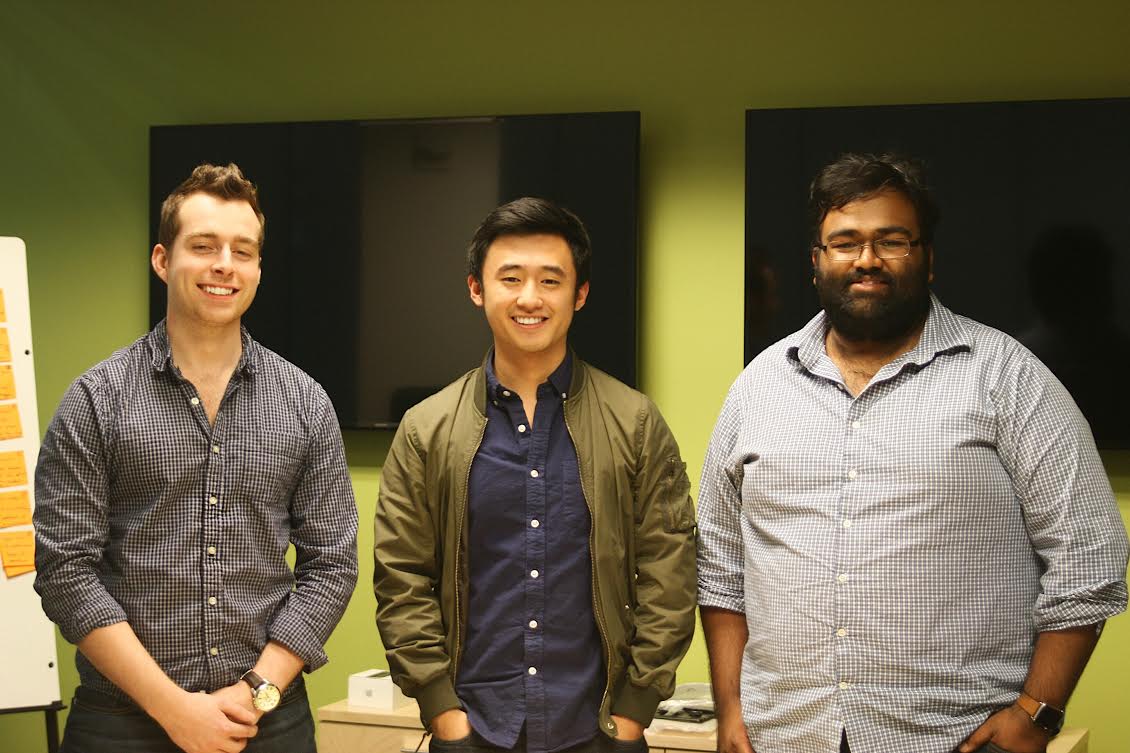 CollegeVine landed $3.1 million in November 2016 to build up its technology platform, which connects public school students with "near-peer mentors" online to help them navigate the college admissions process. Launched out of Harvard iLab in 2013, CollegeVine's mentorship program helps students with everything from college applications and college essays, to tutoring and test prep. The company features an expansive network of advisors across the United States at some of the nation's top universities like MIT and Harvard.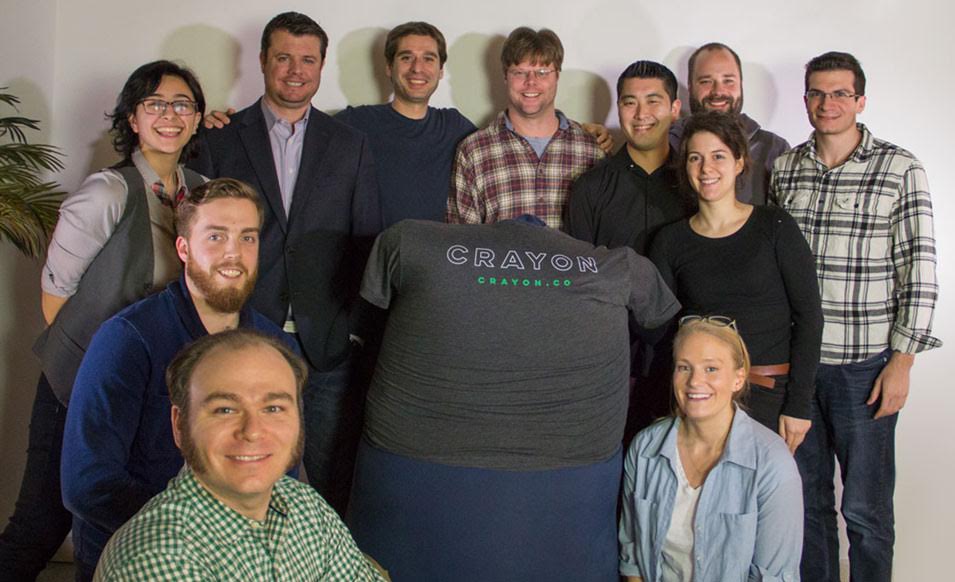 Built by a former HubSpotter, Crayon is powering companies with dynamic market intelligence. With the help of machine learning, Crayon currently tracks more than 36 million pages across four million companies, giving marketers real-time insight. The startup raised a $3.35 million seed round in November 2016 to grow its engineering and sales team and plans on eventually incorporating predictions into its product.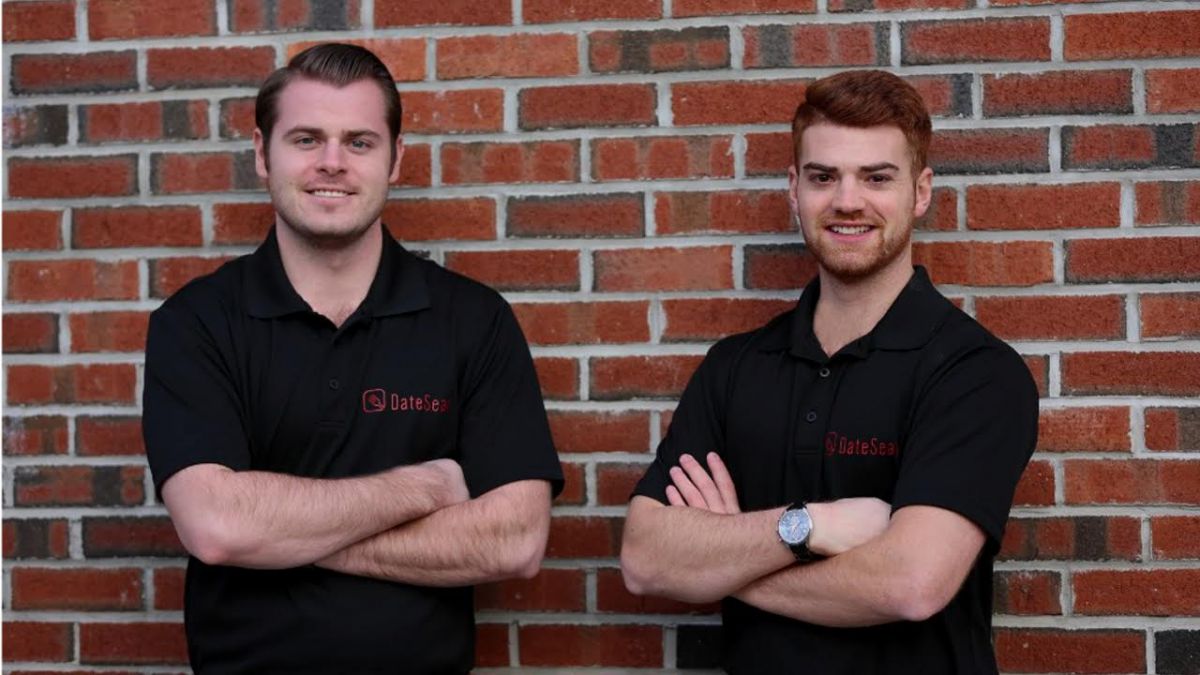 Date Seat is a dining app that lets users discover new restaurants in Boston based on atmosphere and ambiance. Users can find a date spot for any occasion by selecting Boston restaurants using categories such as 1st Date, Classy Date, Summer Night and many more. Date Seat told Built In they're currently working on expanding their Boston presence and launching in Portsmouth, New Hampshire and Newburyport. The app will be available on Android in 2017.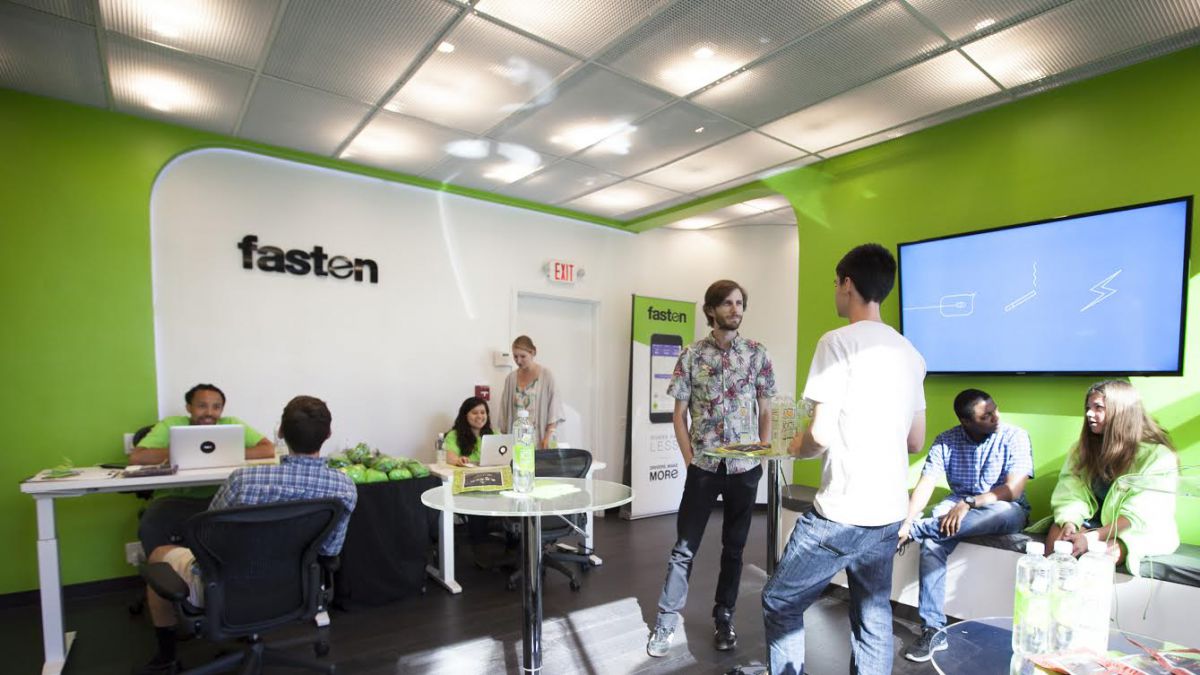 Move over, Uber. Fasten is a ride-hailing startup that raised $10 million in funding in 2016. One of the key differences between Fasten and its competitors is that it charges drivers a fixed rate of $1 per ride rather than a percentage of the total, making rides more lucrative for drivers. Companies like Uber and Lyft take 20 to 30 percent of the cut of each job. CEO and co-founder Kirill Edvakov said he hopes this will set his company apart from the pack.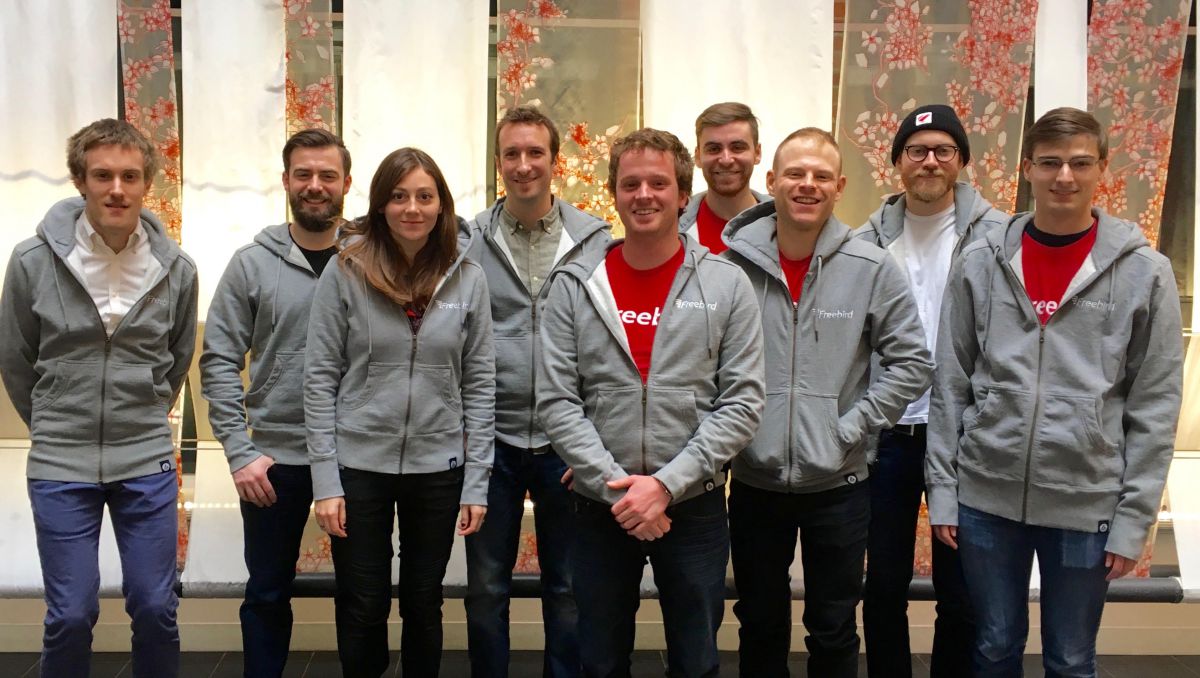 One of Boston's newest travel tech startups, Freebird allows travelers to skip the line and instantly book a new ticket on any airline (at no additional cost) in the event of a flight cancellation, significant delay or missed connection. The Cambridge-based company came onto the scene in 2015, quickly raising $3.5 million.
FutureFuel was founded by former Googler and MIT Sloan School of Management grad Laurel Taylor to tackle one of the biggest problems facing young professionals today: student loan repayment. FutureFuel does this by helping graduates with STEMM (science, technology, engineering, math and medical/clinicians) backgrounds connect with top employers offering meaningful student debt repayment — something recent grads in Greater Boston know the value of all too well.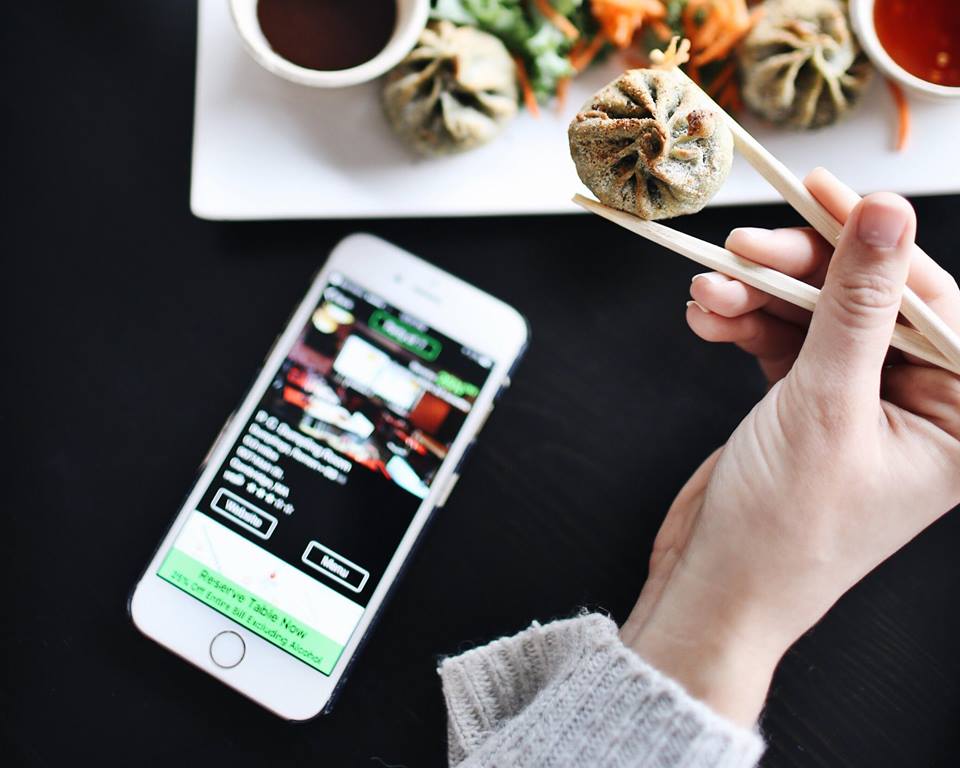 GoPapaya is a mobile app rewarding users for making last-minute reservations while helping restaurants fill open tables during slower times. After downloading GoPapaya's app, diners can find open tables near them and get between 20 and 50 percent off their entire meal for showing up within 30 minutes. GoPapaya launched in 2016 and is currently used at Boston restaurants like The Merchant, Mela, The Living Room, La Voile, Abigail's and dozens more.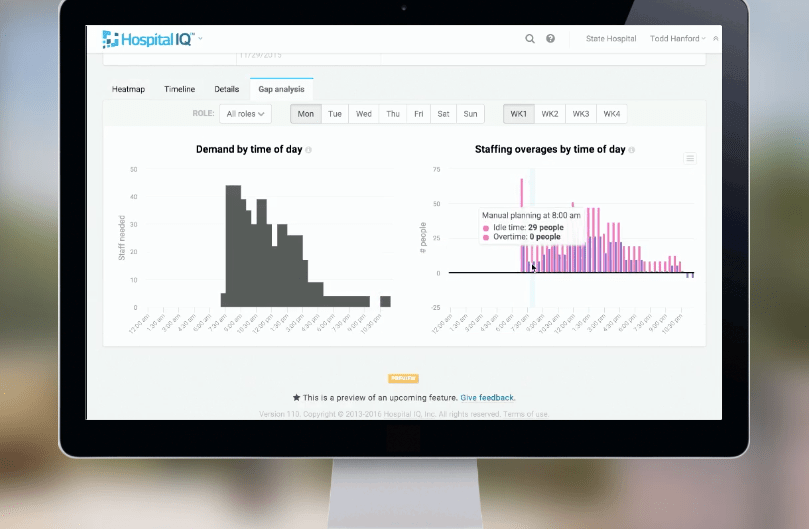 Hospital IQ allows institutions like Brigham and Women's Hospital, GBMC and Boston Medical Center to best utilize their resources — from staff and operating rooms to inpatient beds — based on a combination of predicted and actual patient flow. The goal of the planning and management analytics platform is to help hospitals reduce uncertainty and improve patient care. The Newton-based company was founded in 2013 and has raised a total of $13.25 million.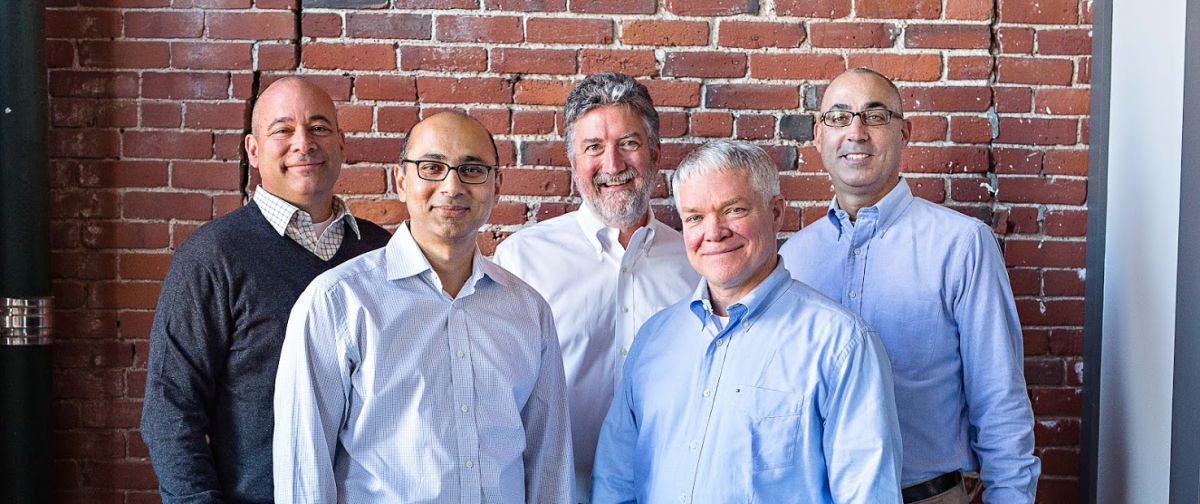 Instead of a lengthy back-and-forth between business and IT departments, Podium Data's data management software enables agile collaboration at Fortune 500 companies with massive amounts of data to manage. The Lowell-based startup was founded in 2014 and has pulled in a total $11.7 million in funding.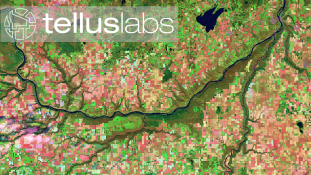 TellusLabs combines human expertise, satellite imagery and machine learning to answer some of the world's most critical economic and environmental questions for various sectors of the economy. The Somerville-based startup launched in 2016, winning MassChallenge to advance its technology and create its first product Kernel. The platform successfully predicted USDA's final 2016 corn and soy yield report ahead of all publicly available in-season forecasts. TellusLabs raised $3.1 million in its first round of funding in January 2017.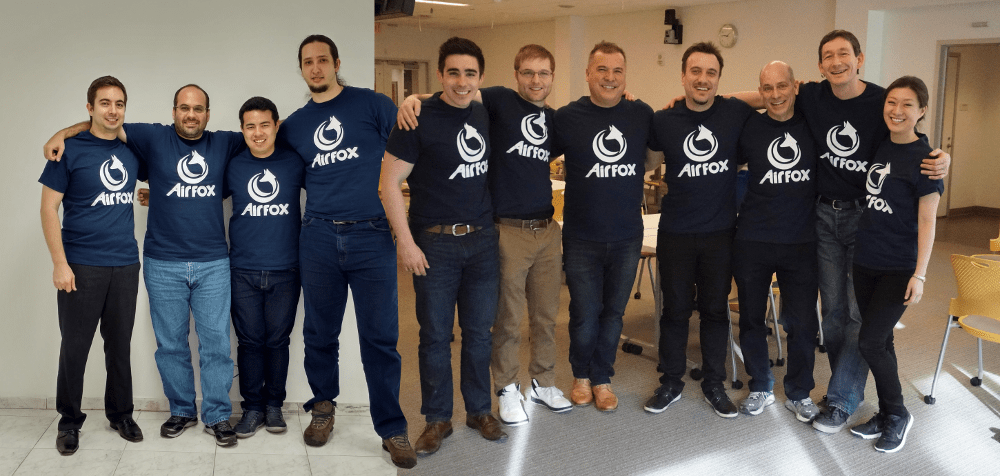 Ex-Googlers Sara Choi and Victor Santos moved to Boston to launch AirFox in 2016. The carrier platform-as-a-service startup makes mobile internet affordable for people who can't afford it by working with wireless carriers to offer subscribers new business models. AirFox does this in a few ways, including letting users earn free data in exchange for targeted advertising displayed on the home and lock screens of their smartphones. After graduating from Techstars Boston in the spring of 2016, AirFox closed a $1.1 million seed round led by venture capital firm Project 11.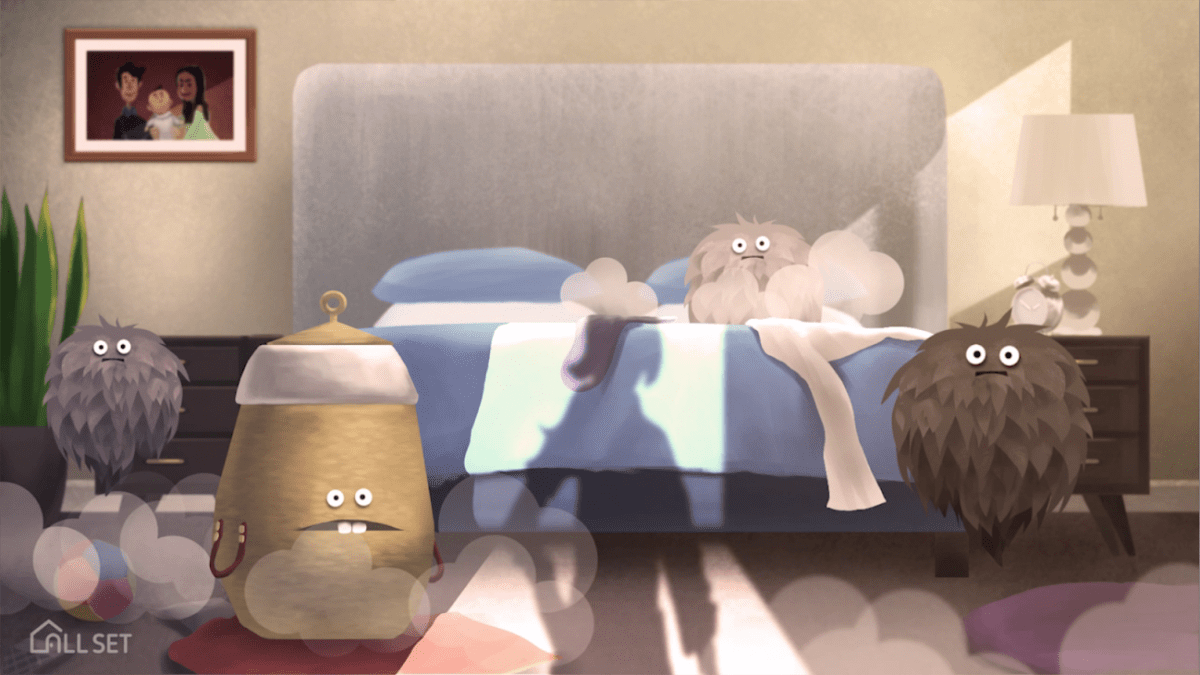 Need your laundry done or your lawn mowed? All Set is an online marketplace that helps residents find home service pros in their area at a reasonable price. Powered by recommendations from friends and neighbors, All Set offers homeowners secure online payments, in-app messaging and group discounts. The startup launched in the fall of 2016, and CEO Erin Breslin told Built In the company aims to be the 'Uber for home services.'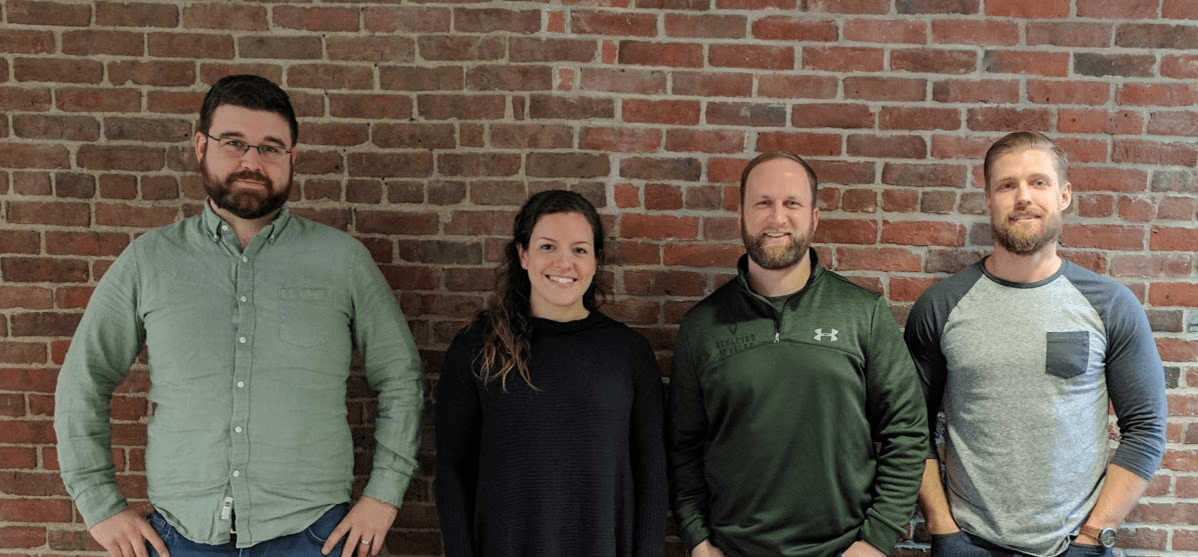 Athletes of Valor was founded by former Marine Sergeant Alex Stone. The Cambridge-based startup offers an online platform that connects college sports coaches with veterans and active service members for recruitment purposes. Corporate partners can post jobs and internships, and the startup charges an annual access fee for participating colleges and employers. CoachUp founder Jordan Fliegel led the seed investment in the startup for an undisclosed amount in 2016.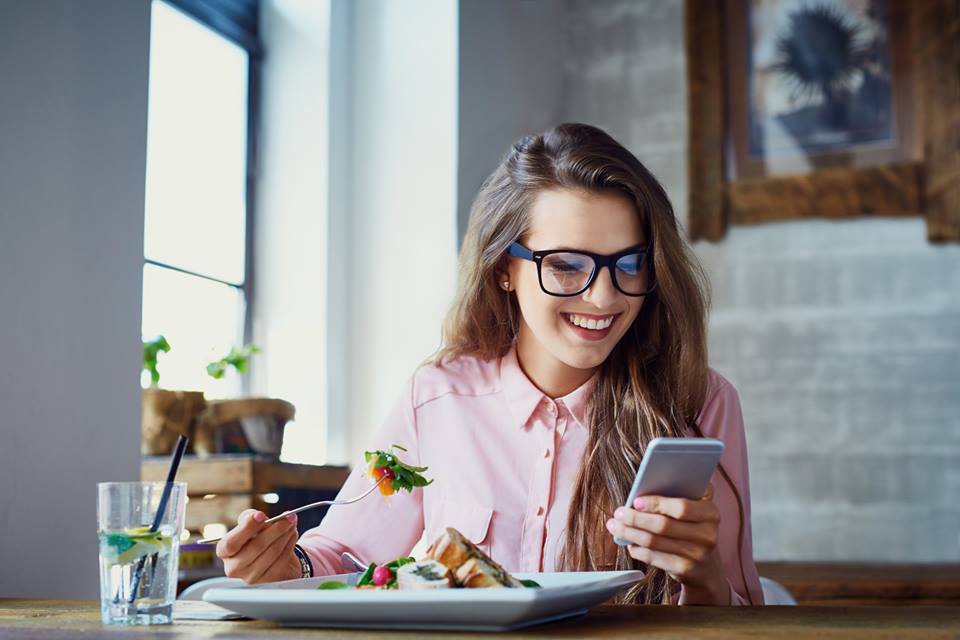 AVA focuses on "intelligent eating" by providing users with personalized meal programs, nutritional coaching and technology that makes it easy to track what you put in your body. In addition to weight loss programs, AVA offers coaching to manage health conditions like heart disease, cancer, hypothyroid, digestive disorders and diabetes. AVA raised a $3 million seed funding round in July 2016 to continue developing its technology and expanding its nutritional science team.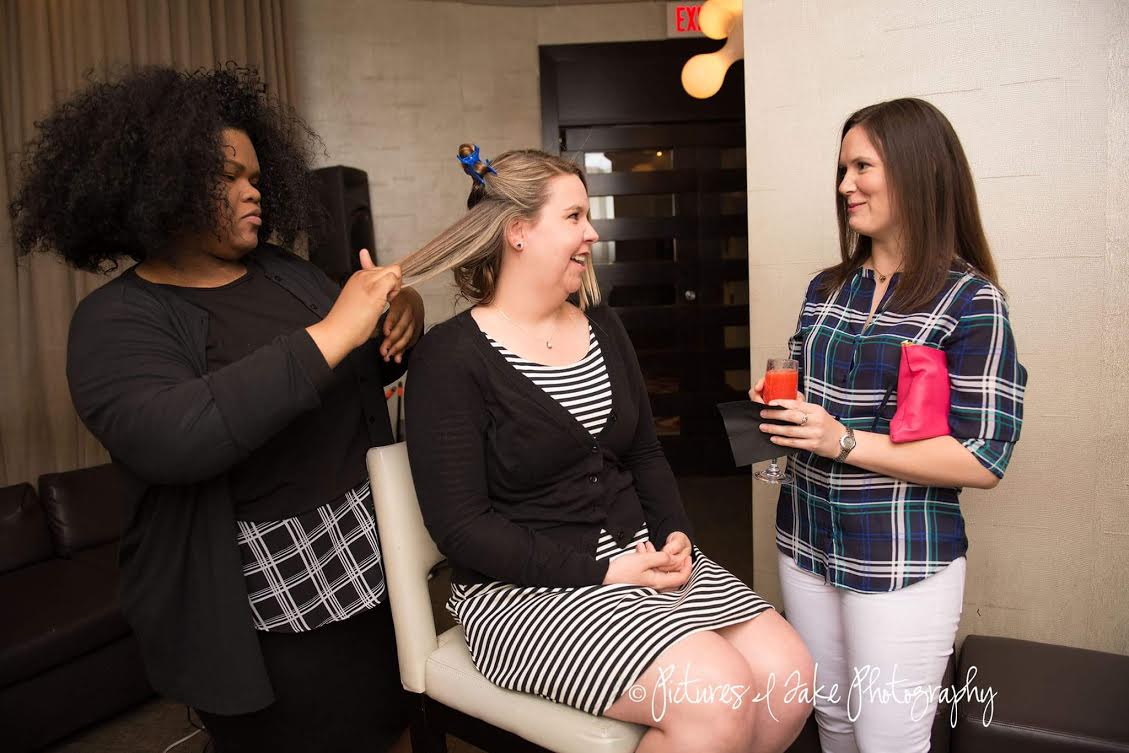 BeautyLynk makes it easier for women to book appointments with specialized hair stylists and makeup artists, offering options for at-home and on-site sessions. Founded by Boston native Rica Elysee, BeautyLynk also works with salon owners, who can extend their staff's earning potential while building their business's brand. Services are also available in Atlanta and Washington D.C., with additional locations launching in 2017.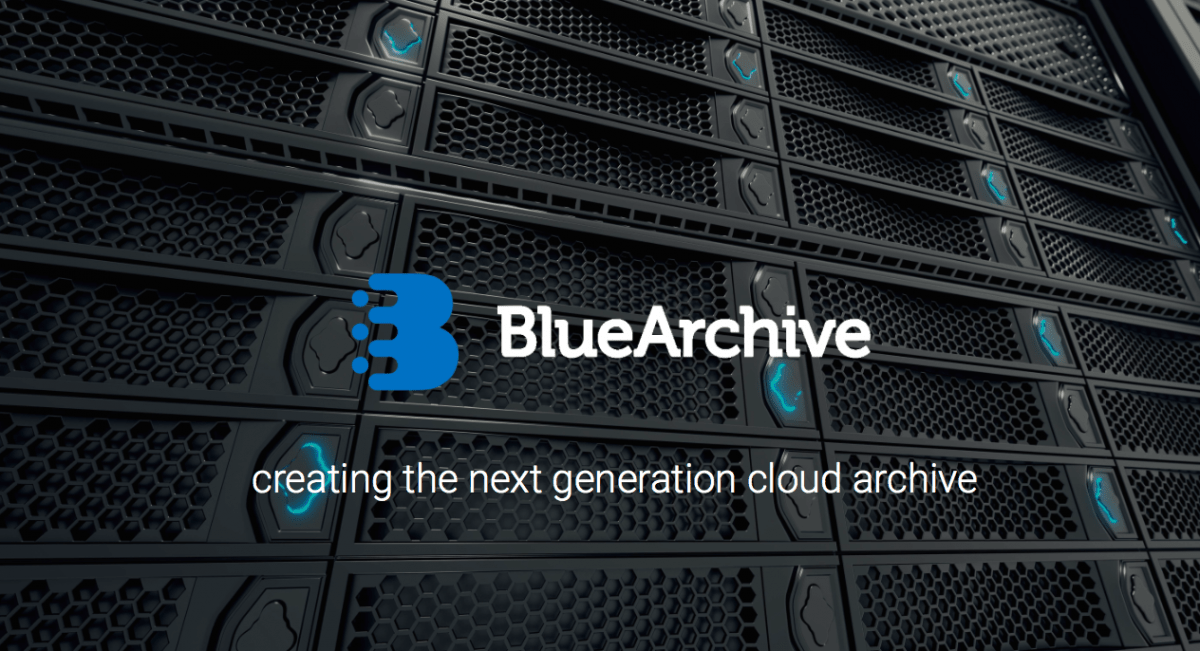 Founded in 2016, BlueArchive is a stealthy cloud data storage startup launched by Carbonite co-founders David Friends and Jeff Flowers. Though we don't know too much about the startup yet, we do know it already raised $8.2 million in funding and aims to offer cheaper high-performance cloud storage than its competitors.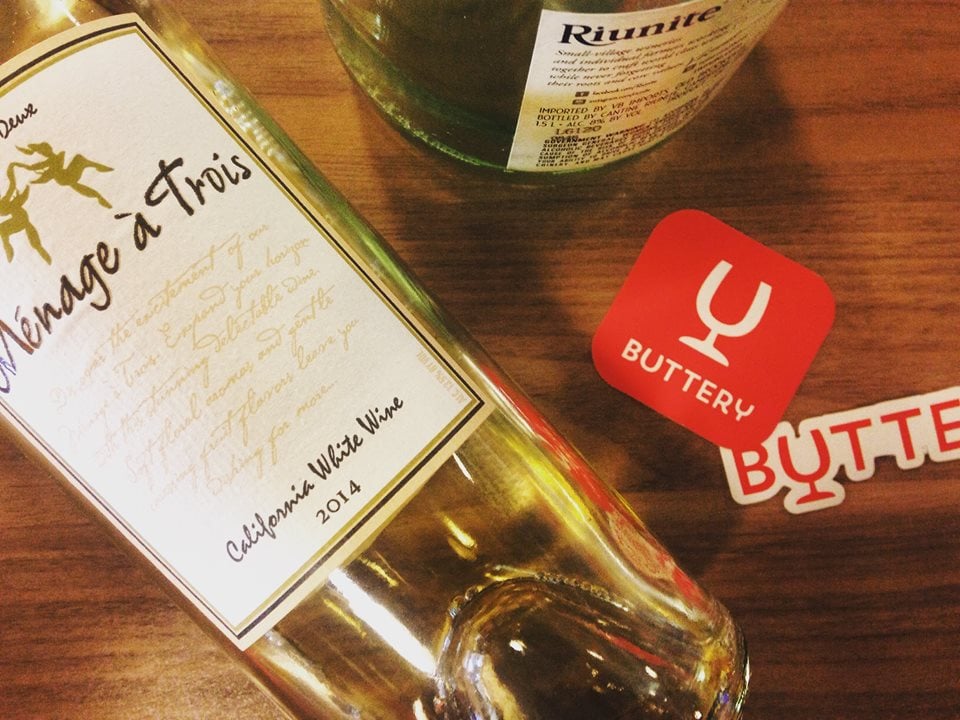 Born out of startup accelerator MassChallenge, Buttery aims to be the easiest way for you to find and order beer and spirits from local stores. Using their app or the web, Buttery lets you order your favorite beverages with a few taps and reserves them for pick up or delivers them in under 60 minutes. In 2016, the startup announced a new app called Buttery Concierge that instantly connects you with a drink expert with whom you can chat or text.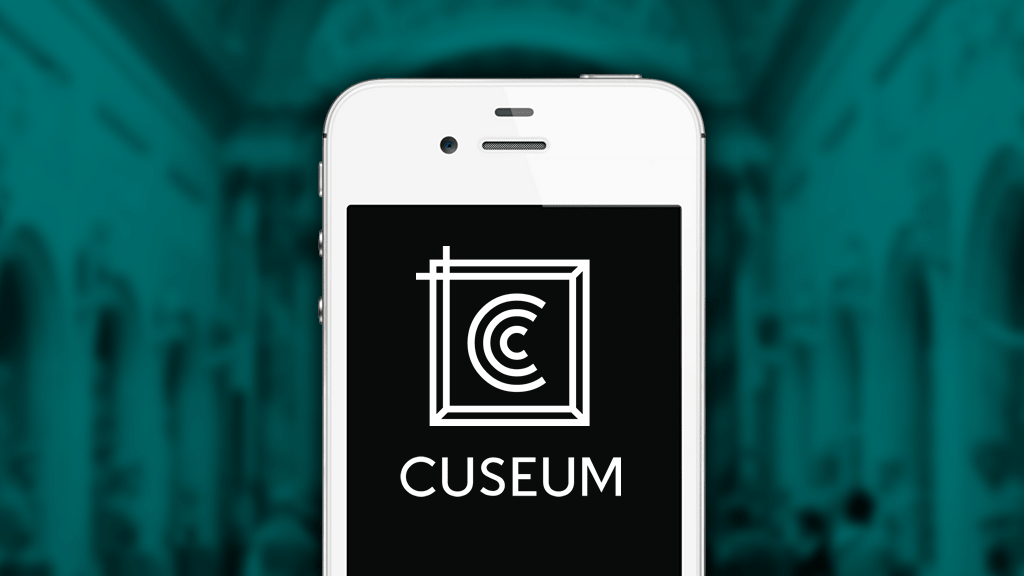 Cuseum wants to techify museums through its SaaS platform that helps museums better engage with visitors. The startup's mobile app makes it easy for museums, cultural institutions and public attractions to make mobile apps, manage collections, access visitor analytics and come up with new revenue opportunities. Founded in 2014, Cuseum has raised more than $2.8 million in funding over four rounds.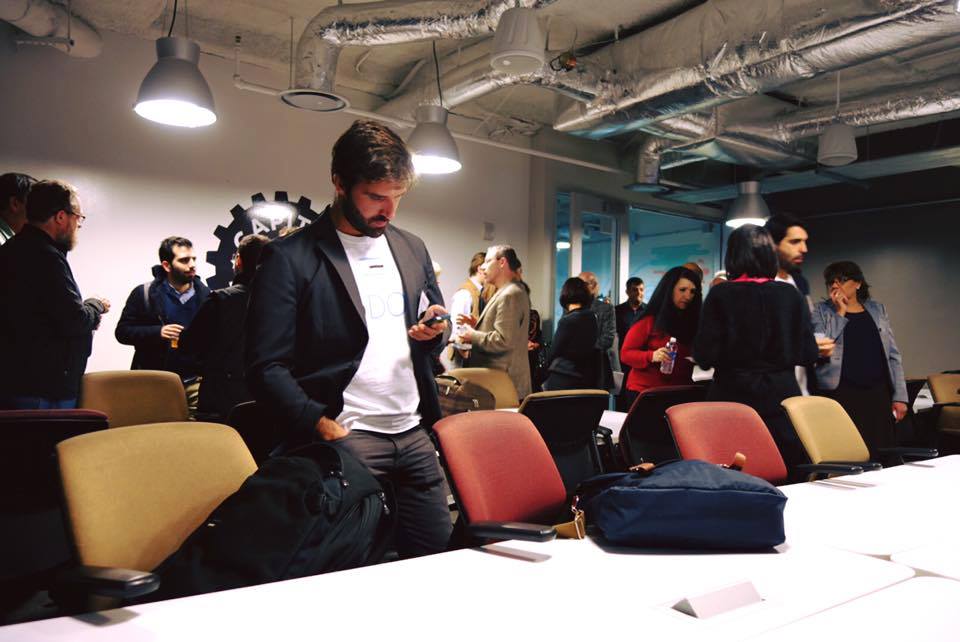 Founded by a trio of MIT alumni in 2015, doDoc helps pharma companies prepare regulatory documentation and checklists in preparation for being audited. The Techstars grad focuses on working with pharma and contract research organizations (CROs) that handle outsourced drug development — a rich pool in Greater Boston.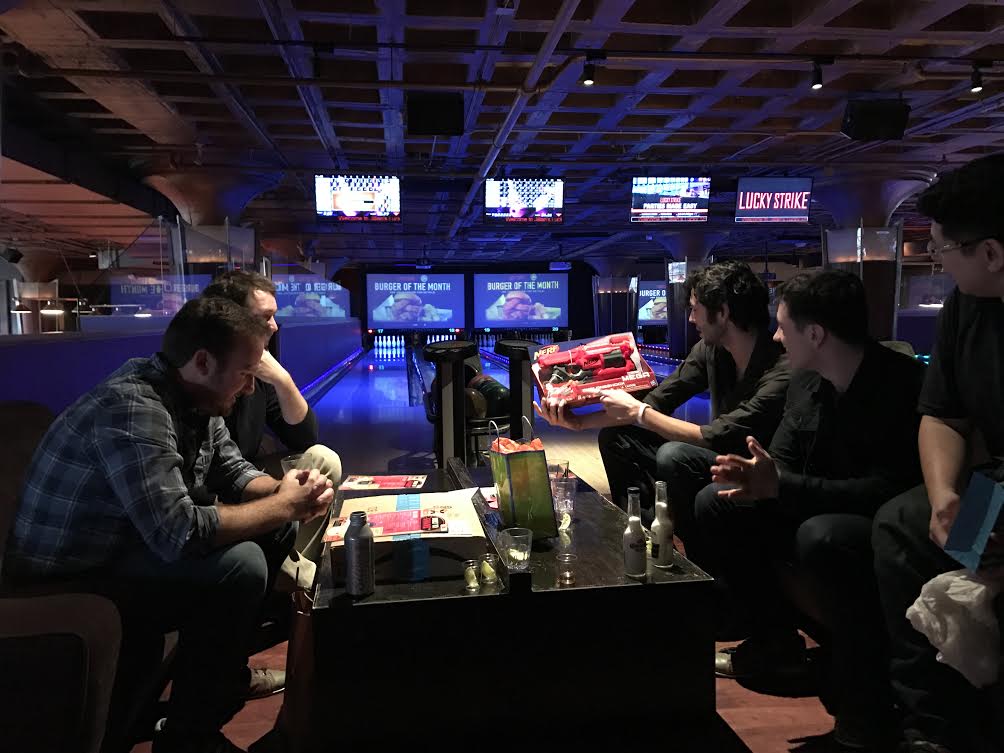 Elsen aims to accel­erate the speed of com­puter pro­cessing at hedge funds and other finan­cial institutions. Founded in 2013 by three Northeastern University grads, the startup raised $400,000 in 2015 from local angel investor Bret Siarkowski and Atlas Venture's Boston Syn­di­cates seed- investing program to continue solving customers' toughest problems in quantitative analysis and running financial models.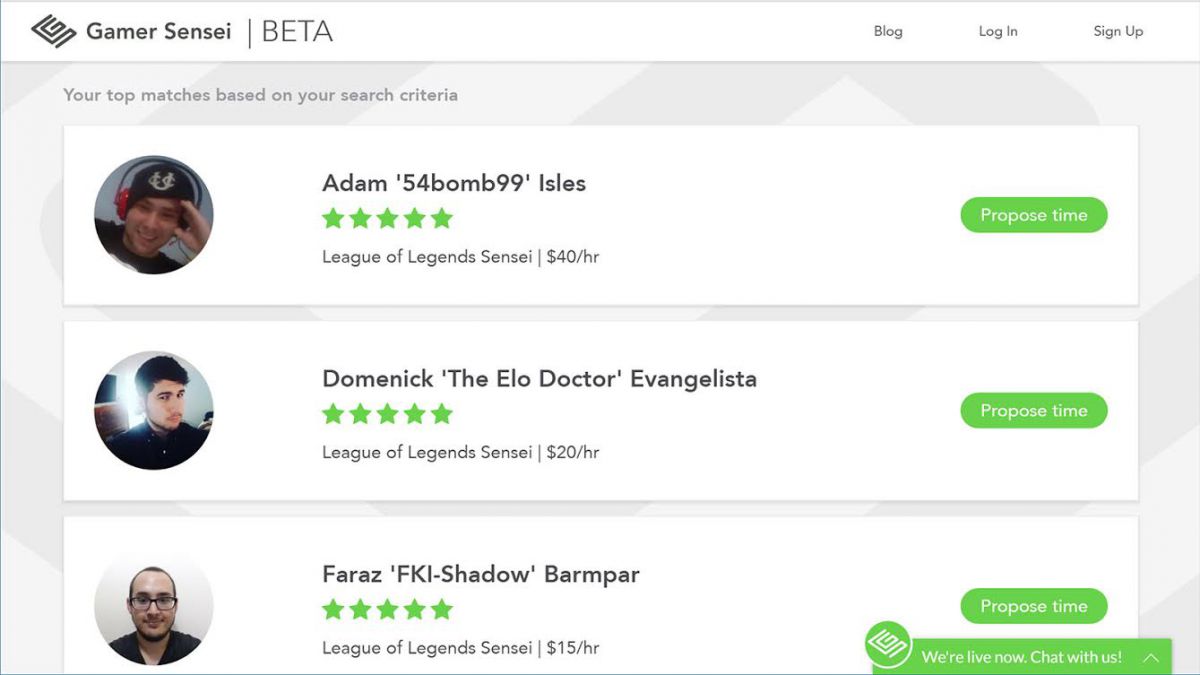 Gamers can take their gaming to the next level with the help of Gamer Sensei, which dubs itself the first mastery platform for competitive gamers. The startup's technology connects players with a massive collection of professional and certified players across major eSports titles, providing personalized coaching and skills development to help gamers of different levels reach their personal best. Founded in 2016, Gamer Sensei has already raised $2.3 million and acquired DotaCoach.org in December 2016.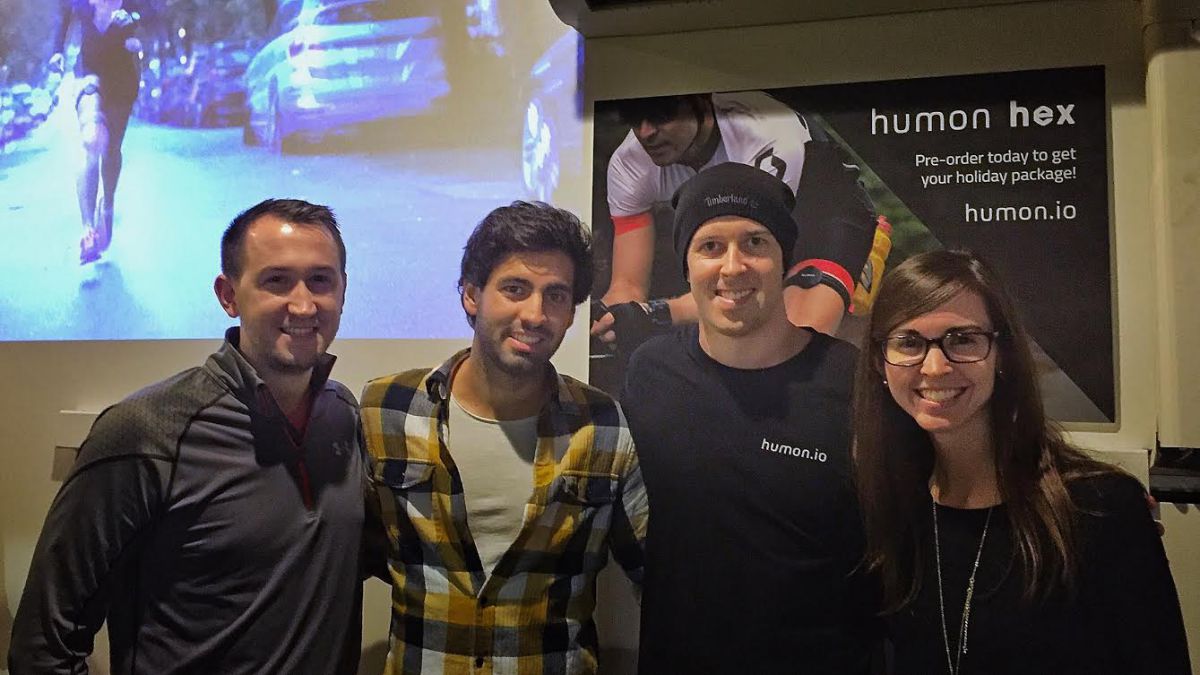 Humon is a wearable helping athletes train better by monitoring how their muscles are using oxygen in real-time and providing instant insights to improve their performance. The company was launched in 2015 by MIT Sloan graduates and has raised over $1 million in funding over two rounds. The device is available for pre-order now and can be paired with your smartphone for detailed feedback.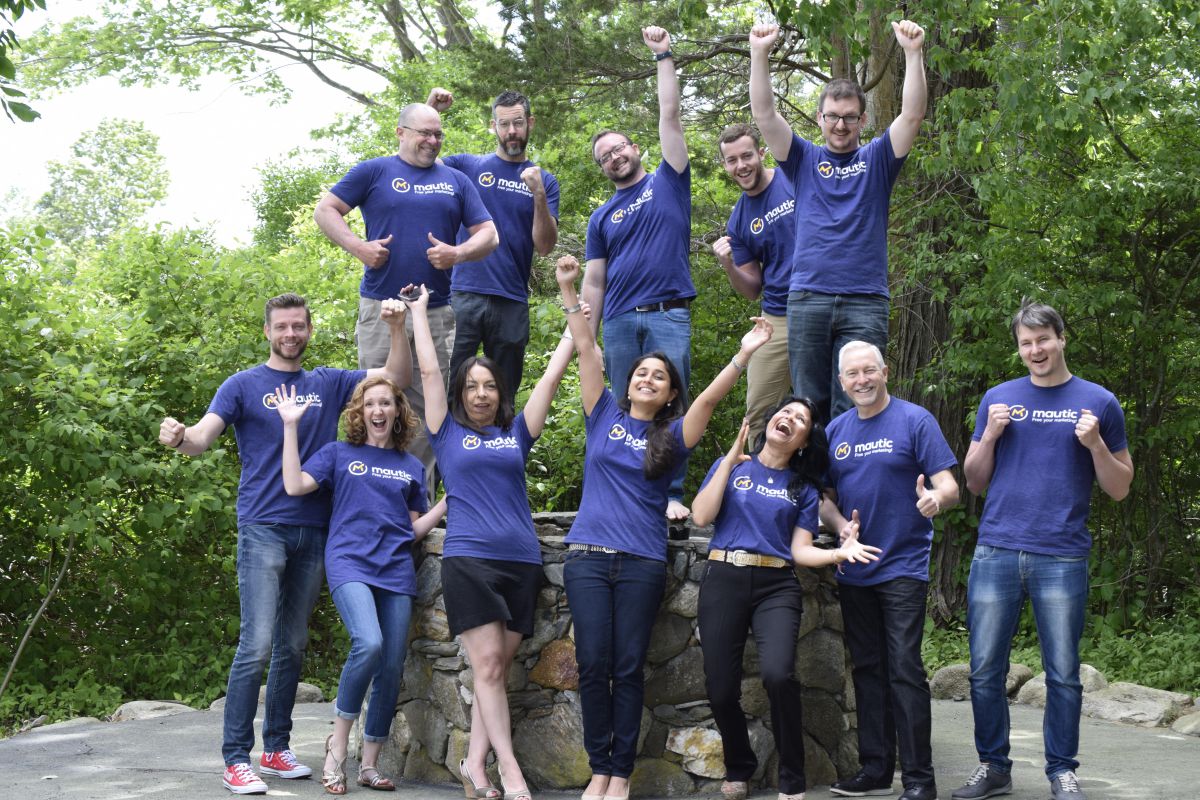 Founded in 2014, Mautic is a fast-growing startup offering free and open source marketing automation software. By automating the communication process, companies can focus more on their creative strategy and growing their customer base. Mautic raised a $5 million Series A in September 2016 to build out its engineering team and grow its product suite.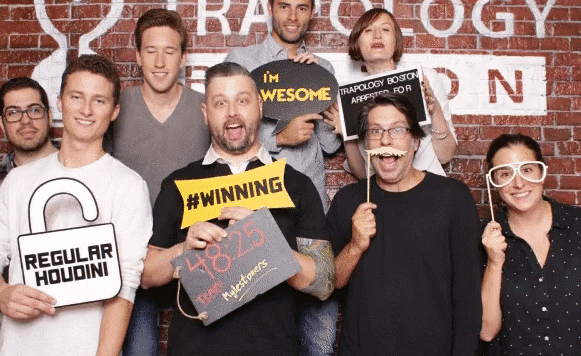 Founded in 2016, Mylestone is a "death tech" startup launched by serial entrepreneur David Balter. The current version of Mylestone's app lets users submit a memory of a deceased person in a text-messaging program that delivers back a number of other memories for contributors to share and view. Eventually, Balter plans for users to be able to submit a memory and have machine-learning technology pull pictures, weather and other information surrounding the time of the moment.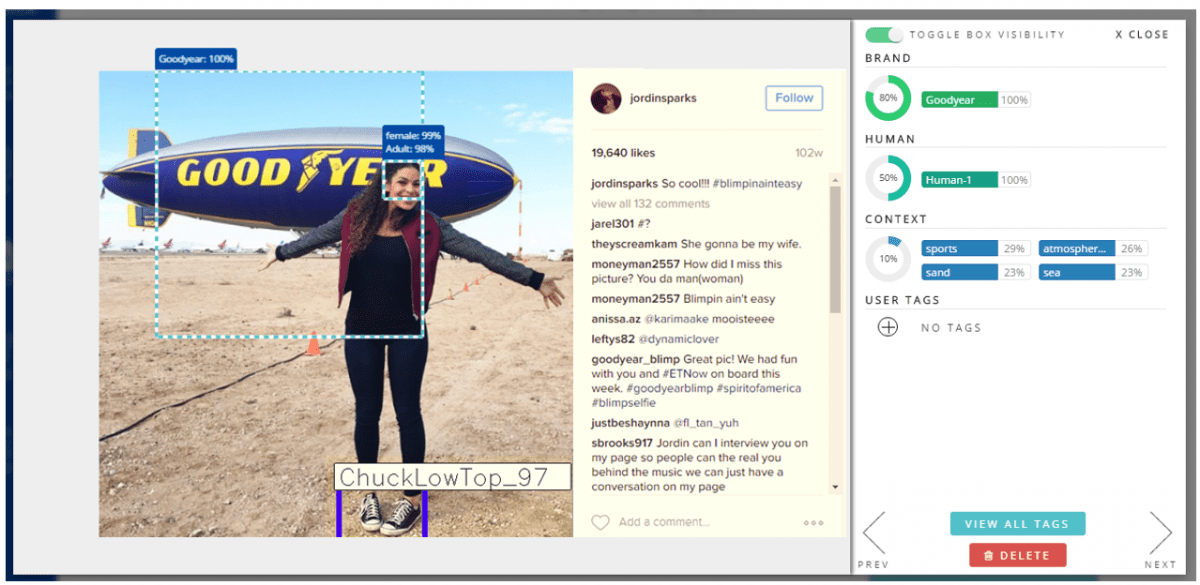 Netra's cloud-based technology helps brands, retailers and agencies make sense of today's continuous stream of imagery by automatically identifying objects in photos and videos and making them instantly searchable. Launched out of MIT CSAIL in 2013, Netra is focused on using AI and deep learning capabilities to help companies better understand their consumers' intent and preferences.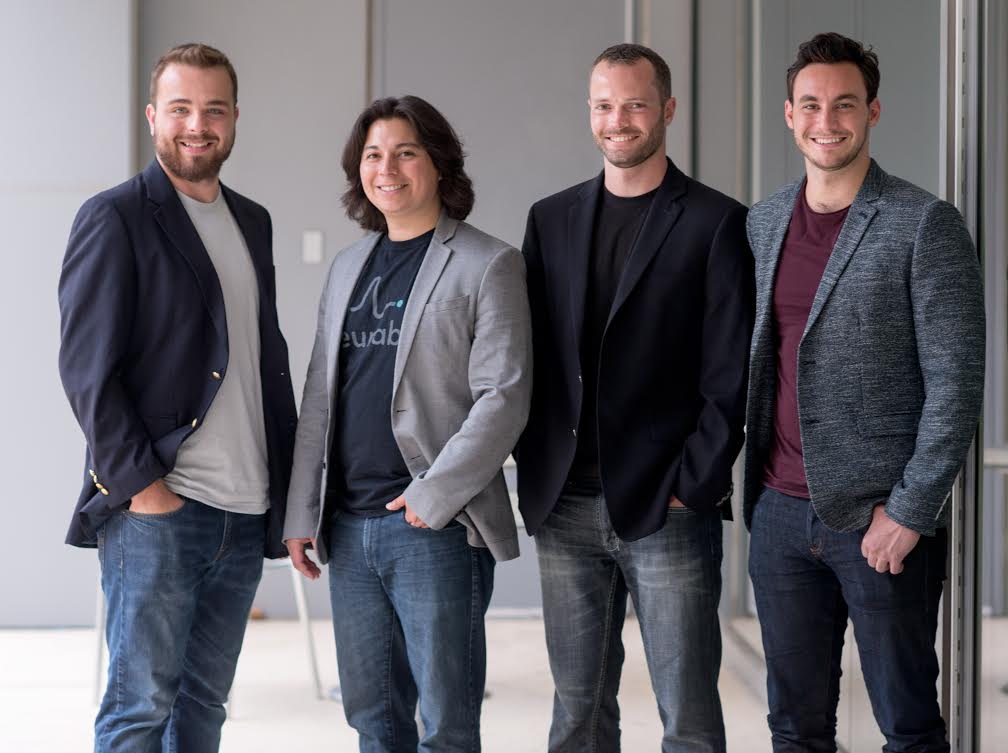 Computers can now be controlled with your brain, thanks to Neurable. The company's vision is to enable 3-D control of software and devices through brain activity in real-time, letting people play games, operate toys and drive full-sized cars — using just their minds. The Cambridge-based startup raised over $2.1 million in seed funding this winter.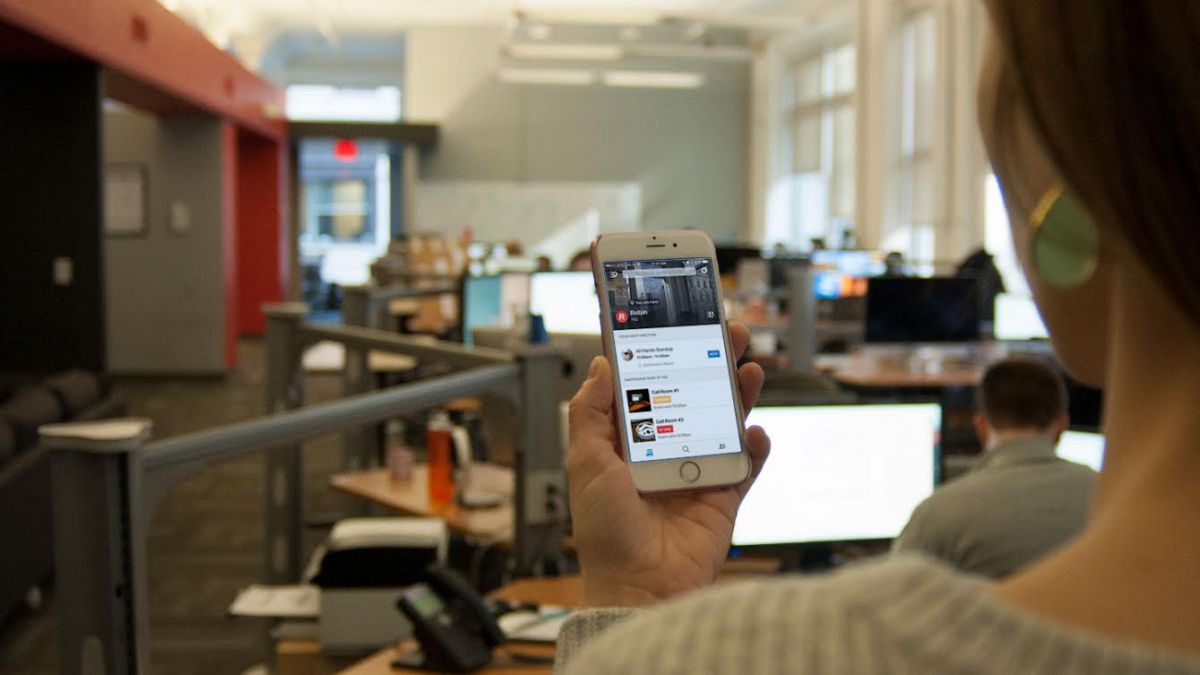 Robin is a room-booking tool that enables business teams to locate available conference rooms and schedule meetings in real time. Launched in 2014, Robin has raised over $9.1 million in funding over two rounds and is used by thousands of companies including Netflix, Blue Apron, Sonos, Hulu, Kayak and DraftKings. Robin's platform also offers real-time office analytics in one place. 
Sentenai offers a cloud service that connects intelligent systems to the data they need to inform real-time decision making. The product uses a combination of machine learning and distributed systems to organize and make sense of sensor data streams. The early stage startup pulled in a $1.8 million seed round in January 2016 led by Flybridge Capital Partners.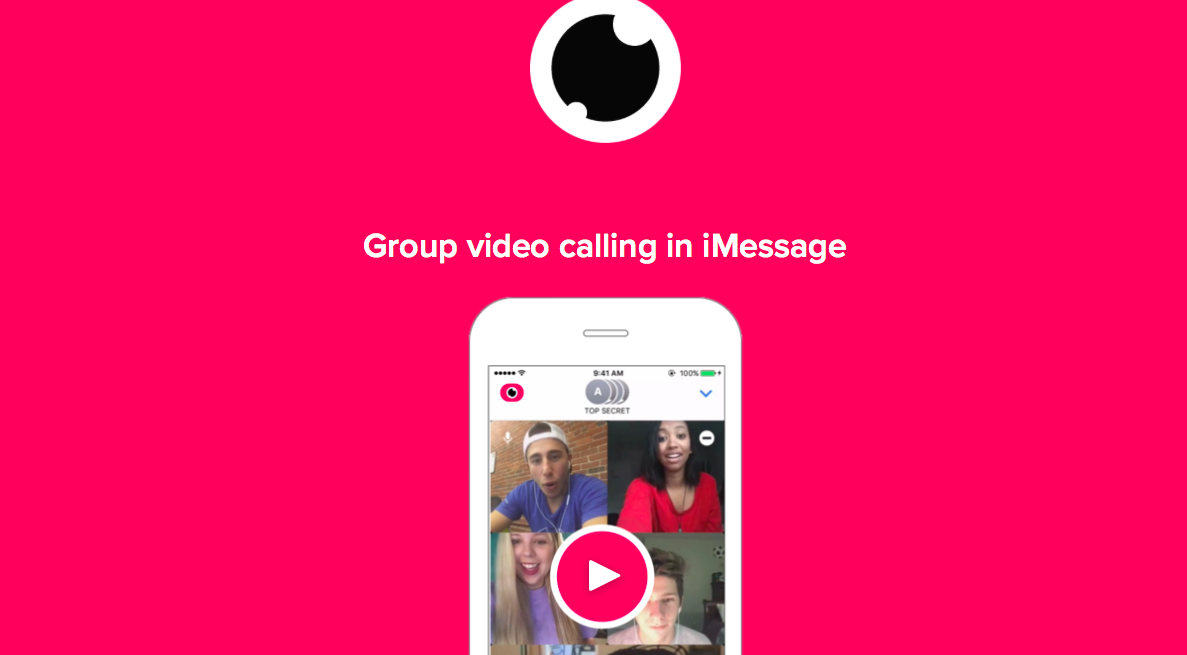 Smack is on a mission to revolutionize how teens and millennials communicate through a combination of live group video and group chat messaging. Fam, the startup's new live video chat app, has already been downloaded more than one million times since it launched in Apple's iMessage App Store in early December 2016. What sets Fam apart from its competitors is that users don't have to venture outside of iMessage to start video chats with up to nine people at a time in their existing iMessage conversations.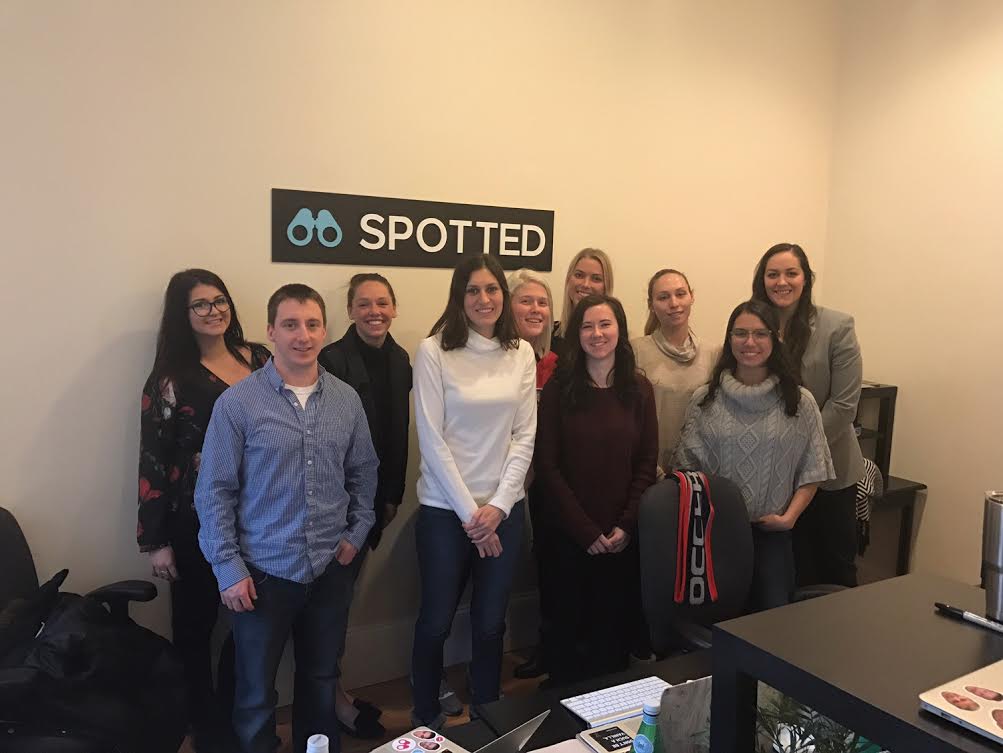 Spotted Media capitalized on the popularity of celebrity brand endorsements. Launched in 2016, Spotted's targeting system uses a data-driven approach to generate media campaigns surrounding moments when celebs interact with brands like New Balance, Ugg, Joe's Jeans and many more. The startup raised over $4.75 million in seed funding in November 2016.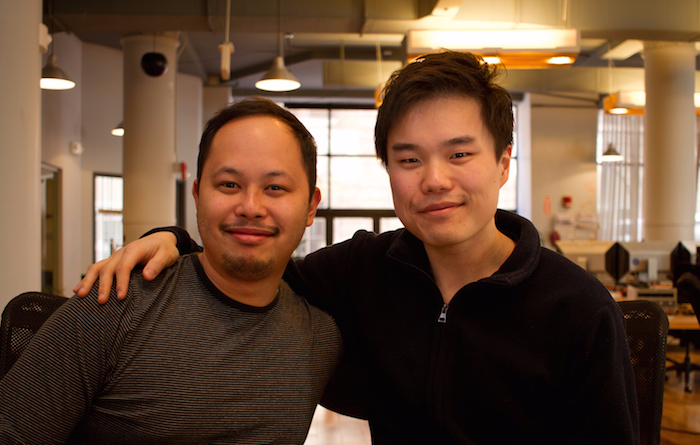 Cambridge-based Squadle is changing the fast food industry by digitizing its management techniques. With its suite of cloud-based dashboards and mobile apps, Squadle works with operators at brands like Sonic, Chick-fil-A and Hyatt to improve daily operations, compliance and communication in an industry that serves hundreds of millions of people every day.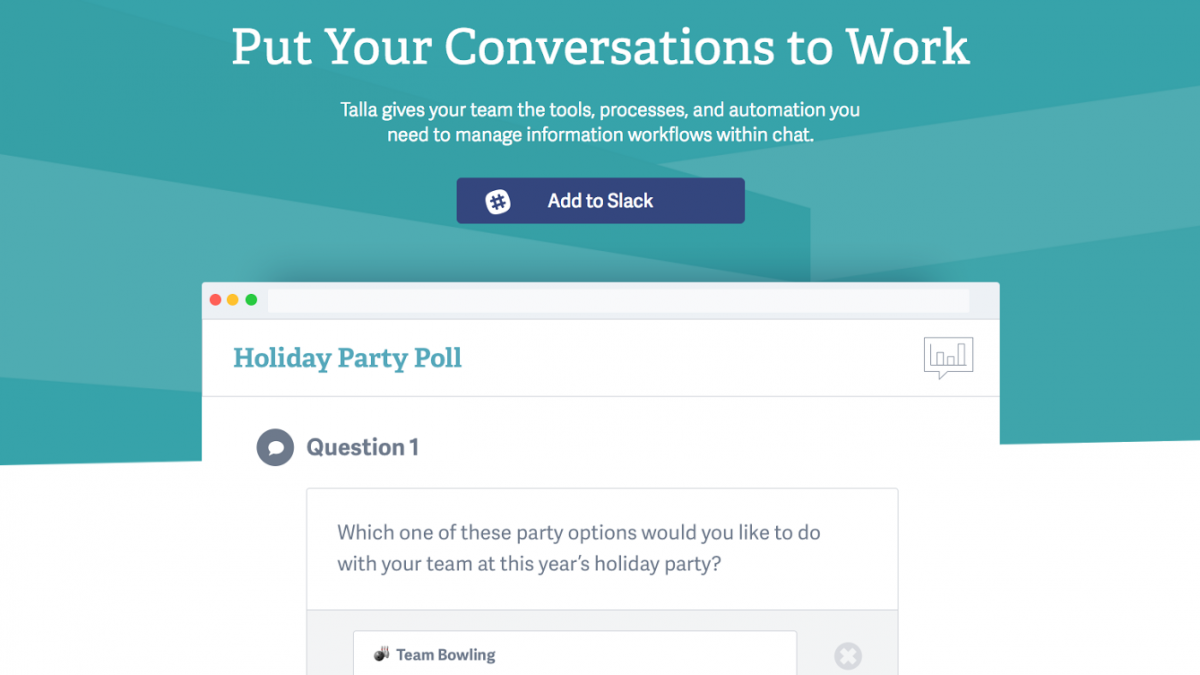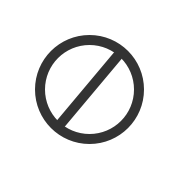 Talla is helping over 2,000 companies turn their chat platforms into command centers. By transforming tools like Slack into workflow platforms, businesses can train and poll workers, send announcements and build custom experiences. Talla was founded in Cambridge in 2015 and raised over $4 million in venture funding in November 2016.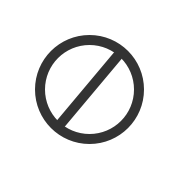 While Slack Chat is a great tool for quick and casual conversations, it's not the best place for teams to compose thoughtful write-ups and detailed projects. Tettra aims to fill that gap with its wiki software, designed for growing teams at companies who want to organize and communicate with one another on projects. Founded in 2015, Tettra has raised $914,000 from notable Boston investors such as HubSpot's Brian Halligan and Dharmesh Shah.

Vivoom's shared media platform is shaping the future of mobile marketing by allowing consumers to create and share videos with branded filters on all of a brand's marketing channels, including Twitter, Facebook, YouTube, chatbots and events. Vivoom launched out of Cambridge in 2014, and has raised over $4.65 million in funding over four rounds.