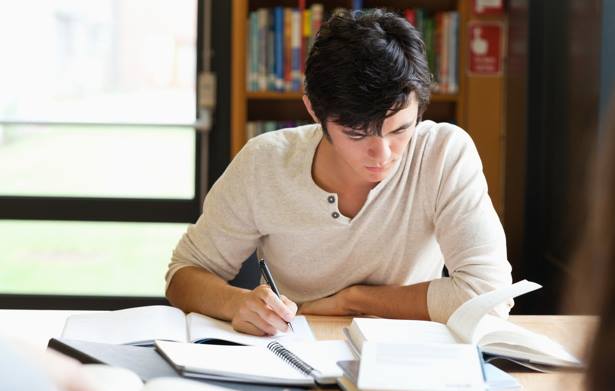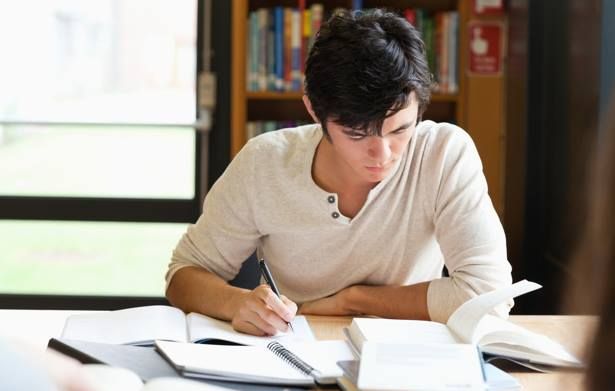 The average public high school student in the U.S. gets about 38 minutes of guidance about college over the course of four years. When Johan Zhang and his friends Zack Perkins and Vinay Bhaskara heard this statistic (while they were attending public high school together in New Jersey) they were pretty horrified.
"Each guidance counselor had to deal with a couple hundred students," Zhang said. "No matter how good their intentions were, there was no way to help everyone."
Luckily, Zhang, Bhaskara and Perkins had "near-peer mentors" at the time, people who were just a few years older than them who helped the young men navigate extracurricular activities, apply to colleges and just generally learn more about themselves.
But Zhang, Bhaskara and Perkins (pictured below) realized many public schoolers weren't so lucky. "We found the admissions process unnecessarily stressful and filled with uncertainty," Zhang said.
That's when the duo embarked on their first startup, then called Admissions Hero, and today known as CollegeVine.
The fast-growing edtech startup provides online "near-peer mentors" that guide public school students through everything from college applications, admissions essays, tutoring, test prep and much more. In return, the mentors (college students from some of the nation's top universities) are paid competitively for their time.
"Public school students simply don't have the same resources available to them that their peers at private school might enjoy, so we set out to level the playing field," Zhang said. "For the first couple of years we operated Admissions Hero out of our dorm rooms, but then we started getting a lot of traction. People simply needed our help."
While attending Harvard University (and working on CollegeVine) Zhang began working out of the Harvard Innovation Lab, a collaborative and educational space designed to foster innovation and entrepreneurship. It was there he met Jon Carson (pictured below), an entrepreneurial CEO with a background in building mission-driven teams, who would later become CollegeVine's CEO.
"The business was growing at a very fast rate and was very profitable," Carson said, when he described transitioning from mentor to CEO of CollegeVine. "It was about catching the wave. My take was, 'these guys are going to be super successful in their lives and I get to be part of an early chapter, helping them develop some skills and learn how to build a company.'"
Today, CollegeVine has expanded its online mentorship program to 70 campuses with 300 active peer mentors — a number Carson expects to rise to 1,000 in the next couple of years.
"Society attaches enormous value to a college education and the skills you need to partake in the knowledge economy," Carson said. "There is a ton of latent social capital that is walking around college campuses in the form of talented college kids."
CollegeVine also values its pro bono work. "Pro bono work is a huge part of our identity," Zhang said. "It's who we are."
After the company was contacted by a high school student in Nigeria who wanted to go to a college in the U.S. but couldn't afford tuition, CollegeVine gave the student free college admissions advice. The student was later accepted to the University of California, Berkeley with a full scholarship.
This year, CollegeVine is launching a pro bono program called "21 for 2021." They will select 21 students for scholarships who demonstrate a willingness to pursue higher education despite financial or other difficulties.
Know a cool local startup? Send us a message here and follow us on Twitter @BuiltInBOS