Wasabi Raised $15M, Vaxxas Bagged $23M, and More Boston Tech News
Catch up on the Boston tech news you may have missed last week.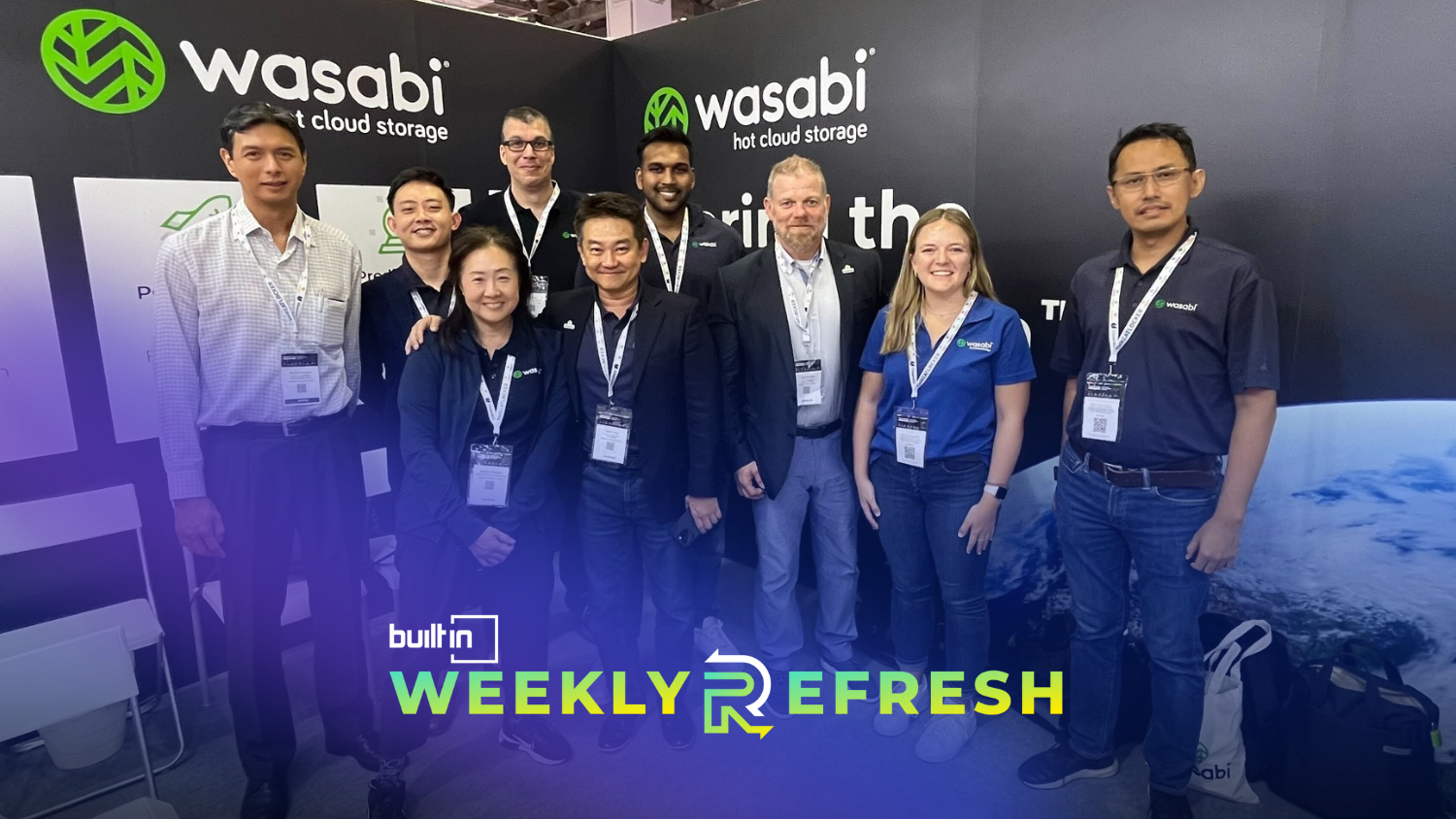 The time between Thanksgiving and end-of-year holidays has been anything but sleepy in Boston. Tech companies ranging from biotech to defense made headlines last week by announcing fresh funding rounds, new offices and plans for growth. Catch up on the news you might have missed with the Built In Boston Weekly Refresh.
Anduril Industries raised $1.48B. Anduril develops autonomous defense solutions, like surveillance drones, aerial weapons and underwater vehicles, as well as an operating system to manage those solutions for the U.S. military and its allies. This Series E financing round values the company at $8.48 billion. Anduril, which is headquartered in the LA area, has offices in Boston and Lexington, Virginia. This year, the company's workforce has nearly doubled from 700 employees to more than 1,100 employees. [Built In Boston]
Vaxxas gained $23M. Vaxxas, which is dually headquartered in Cambridge and Australia, is developing vaccines that replace the dreaded needle with a patch featuring micro projections that can deliver medicine under the skin. The fresh funding will be used to accelerate clinical trials for its Covid-19 vaccine patch. [Built In Boston]
Wasabi Technologies pulled in $15M. Wasabi provides affordable cloud storage and does not charge additional fees for API requests, transfers or storage management. This $15 million capital raise will be added onto its $125 million funding round from September, closing out the Series D round with a total of $140 million. The Series D round valued the company at $1.1 billion. [Wasabi]
Boston Tech Quote of the Week
"We are disappointed the proposed transaction timed out, however, becoming a public company remains part of Circle's core strategy to enhance trust and transparency, which has never been more important." — Jeremy Allaire, co-founder and CEO of Circle
Circle canceled its plans to go public. The Boston-based crypto startup nixed its plans to go public via a merger with Concord Acquisition Corp., a special purpose acquisition company. The business combination, first announced in July 2021, originally valued Circle at $4.5 billion, but that valuation doubled to $9 billion when the deal was amended in February. Two months after the amended deal, the company raised another $400 million. The SEC had not approved the registration statement for the business combination, and the transaction agreement was set to expire on December 10. [Circle]
Guardsquare upgraded to a bigger office. The Belgium-based mobile app security company doubled the square footage of its U.S. headquarters by moving to the 10th floor of 99 Summer St. The extra space will come in handy as the company plans to grow its Boston team from 24 to 34 employees. Guardsquare is currently hiring product marketing managers, account executives and sales development representatives. [Built In Boston]
Divert was featured in the Built In Future 5 series. The Concord-based greentech company was selected as an up-and-coming startup because of its multi-pronged approach to reducing food waste. The company works with big retailers like Kroger, Albertsons and CVS to divert food from landfills by sending unsold food to food banks or by anaerobically digesting expired food into renewable biogas. Divert also uses data, artificial intelligence and IoT technologies to shine a light on problems higher up in the food supply chain. [Built In Boston]