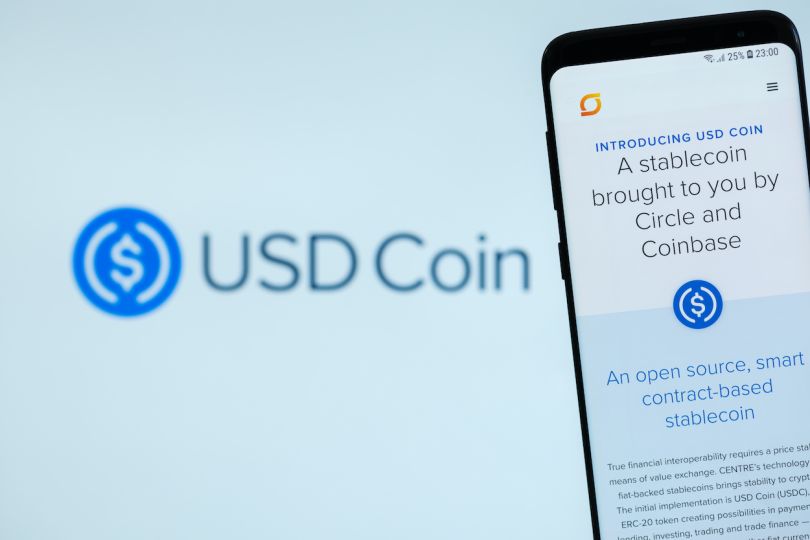 Boston-based crypto unicorn Circle just announced that it is set to make its public debut at the end of the year thanks to a merger with Concord Acquisition Corp., a publicly traded special purpose acquisition corporation (SPAC) backed by former Barclays executive Bob Diamond.
The deal, which is expected to close in Q4 of this year, values Circle at $4.5 billion, and comes just weeks after the company raised a monster $440 million funding round — reportedly the largest ever investment in a cryptocurrency company.
In a statement, Diamond described Circle as a "pioneer" in the digital currency space, calling the industry an "increasingly critical part of the global financial system." Indeed, the company launched USD Coin — a stablecoin that is redeemable on a 1:1 basis for U.S. dollars — alongside Coinbase, another crypto unicorn that went public in April, back in 2018.
Three years later, there's more than 25 billion USDC in circulation, and the currency has supported more than $785 billion in on-chain transactions to date, according to Circle. In 2021 alone, the company says USDC in circulation has grown more than 3,400 percent, fueling scores of high-trust, low-friction, internet-native payments and settlements.
"Circle was founded with a mission to transform the global economic system through the power of digital currencies and the open internet. We've made huge strides toward realizing this vision," co-founder and CEO Jeremy Allaire said in a statement. "Through this strategic transaction and ultimate public debut, we are taking an even bigger step forward, with the capital and relationships needed to build a global-scale internet financial services company that can help businesses everywhere to connect into a more open, inclusive and effective global economic system."
In addition to the merger, prominent investors including Fidelity Management & Research Company and Third Point have committed $415 million in private investment in public equity (PIPE) financing. This money, when combined with cash in trust and Circle's recent funding round, will leave the company with $1.1 billion in gross proceeds.
Upon completion of the deal, Allaire will stay on as Circle's CEO, Diamond will join its board of directors, and the company will be traded on the New York Stock Exchange under the symbol "CRCL."
Circle is just one of many companies that has announced plans to go public via SPAC recently. In just the last several weeks, Built In has covered similar deals involving e-scooter unicorn Bird, early stage drug development startup Valo Health, neighborhood surveillance app Nextdoor, and others.