Boston tech has been busy. 
In the past year, professionals across the city have faced a bevy of challenges they likely never fathomed. To top it all off, they're still chasing innovation, applying technology to their processes in new ways and finding time to hold down the fort. 
Employees at the following companies have built software to help design fitness training plans, support motorists who are broken down on the side of the road, and prioritize bug fixes in open-sourced code. While business objectives differ from organization to organization, a need for consistent innovation remains at the center of everything they do.
"Change is a constant in our industry," Antonella Stellacci, general manager of consumer platforms at ASICS Digital, previously told Built In Boston. "We look at technology as an opportunity to solve problems in new and better ways."
Many of those problems require collaboration and collective brainpower, which is why they're all currently hiring across the board. As far as what's next on their lists, think integrated texting capabilities within mobile APIs and ramping up a global e-commerce presence.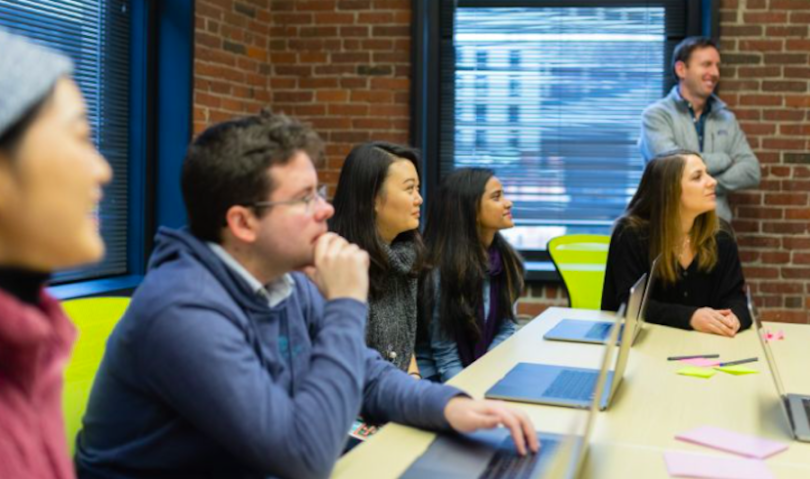 What they do: ASICS Digital powers the technology behind the ASICS brand. The team specifically runs Runkeeper and ASICS Studio, e-commerce platforms that allow users to track their workouts and access fitness classes and health-related content.
Notable perks and benefits: Unlimited time off, weekly catered lunches, 401(k) matching, onsite gym and annual fitness reimbursements. 
Add to the momentum: ASICS Digital currently has almost a dozen open roles, including that of accounting manager, digital marketing manager and senior QA automation engineer. 
"When a candidate has a special characteristic to add to our culture, it can be observed through their goals to build creative solutions, passion to learn new technologies and ability to share knowledge that will help the team and product grow," Lead Software Engineer Kreena Mehta previously told Built In Boston.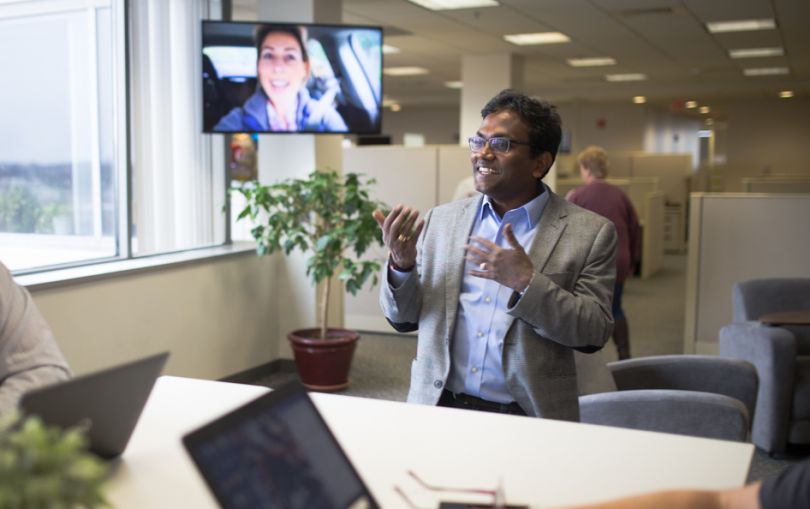 What they do: Agero is a B2B company that uses software and automation to provide users with digital driver assistance, accident management and digital dispatch solutions through Swoop. 
Notable perks and benefits: Flex time off, 401(k) matching, tuition assistance and commuter benefits.
Inside their tech stack: Developers at Agero currently use React/React Native, Ruby on Rails, Postgres, Heroku, Python, Redis Cache and more. Ruby's gem libraries allow the team to get creative when it comes to consistently updating roadside assistance services capabilities. They can (and do) leverage automation, machine learning and data-driven analytics. 
"Our approach is to model the real world," Co-Founder and Swoop Platform CTO Paul Widden previously told Built In. "It's our responsibility to take a client's input and create a product that meets the underlying real-world needs."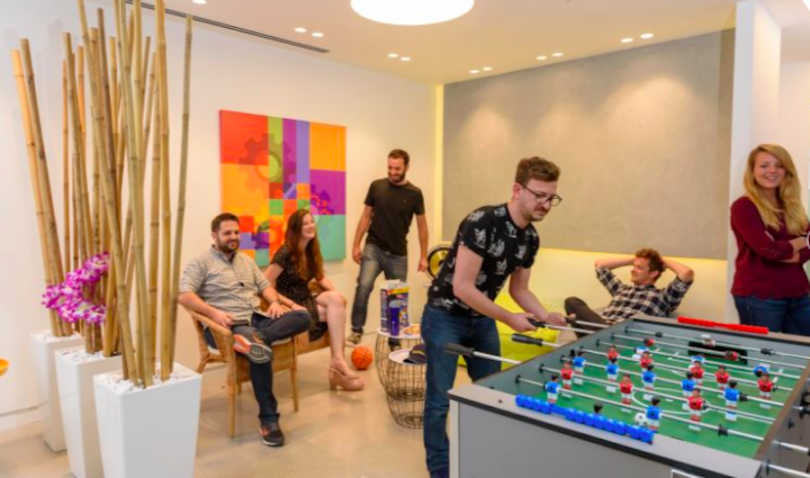 What they do: WhiteSource is a security, compliance and reporting platform. The software helps business owners identify every open-source component in their software so it can secure users from vulnerabilities. 
Notable perks and benefits: 401(k) matching, generous parental leave policy, paid sick days, onsite professional development training and company outings 
Join the movement: The WhiteSource team has roles open in the U.S. and abroad. In Boston, they are currently hiring for a business development representative as well as a technical support engineer. 
"Everything we do when we are at work is aimed at ensuring our customers receive the best service, Jorge Ramirez, a senior support manager previously told Built In Boston. "This care extends to passionately advocating for our customers when they have important requests or when urgent situations arise."