Boston tech moves fast — and in 2019, that means that companies in industries ranging from manufacturing to sales to fitness, will be innovating to adapt to their customers' needs and expectations faster than their competitors.
We caught up with four fast-growing local tech companies with their fingers on the proverbial pulse of Boston tech. They shared insights into the biggest tech trends to watch out for, and how they'll be making a splash in their respective industries.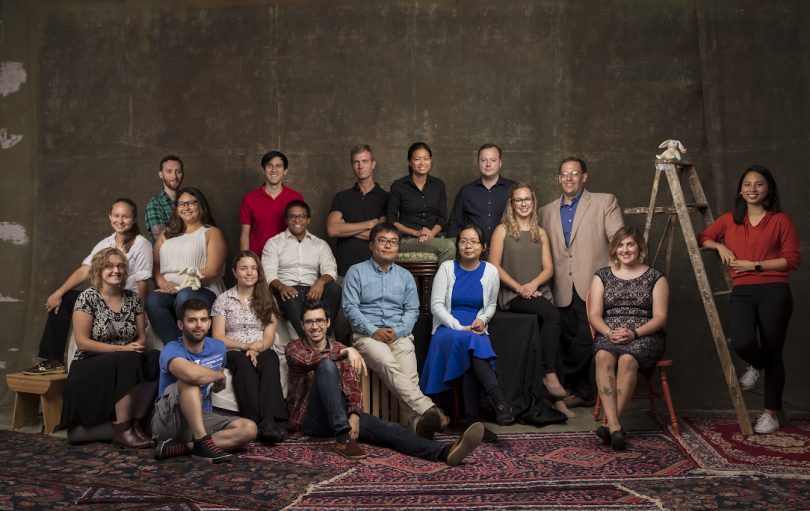 Andrew Edman, manufacturing applications lead, explained how Formlabs is using 3D printing technology to revolutionize manufacturing and create products that are customized to the user — think dentures, earbuds, shoes and more.
What tech trends are you tracking in 2019, and how do they apply to your industry?
Traditional manufacturing techniques like injection molding leave out the ability to mass manufacture products that are personalized or customized. That's one of the areas where 3D printing offers a huge benefit in terms of maintaining flexibility, even at scale. We're at a stage where 3D printing is ubiquitous behind the scenes in manufacturing, and beginning to be out in the open as an element of finished goods.
In 2018, Formlabs partnered with Gillette on the new Razor Maker product line: one of the first times consumers have had the ability to create and order a customized, 3D-printed CPG product, with the choice of 48 different designs, a variety of colors and the option to add custom text. We hope to see mass customization appearing more regularly in consumer products in 2019, but it's already making a big impact in professional markets where consumers can reap the benefits. In healthcare and dental applications, 3D printing is part of the industry standard workflow for producing models, surgical guides and other end-use parts that need to be customized to perfectly fit an individual's body.
How is your company moving the needle in this arena?
Formlabs continues to push the boundaries of material development to make 3D printing more accessible to new markets and new types of end-use products. Materials are really what drives innovative applications of 3D printing. When more robust and resilient materials are developed, it opens up new, more demanding use cases.
For instance, just weeks into the new year at CES 2019, Formlabs has launched two new resin materials: Elastic Resin and Digital Dentures. Digital Dentures will make dentures considerably more affordable, as the material costs around $10 per part for a complete denture, compared to $50 using traditional denture cards and acrylic. We're looking forward to what 2019 has in store and what our users will create with our materials.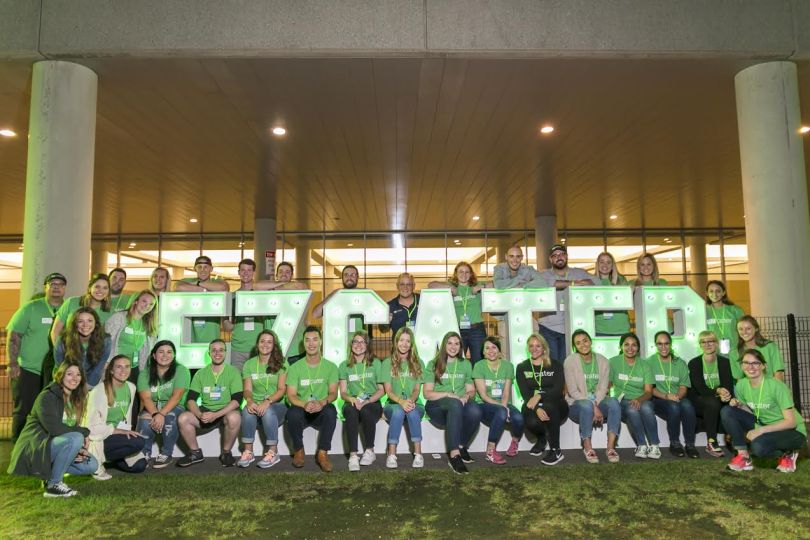 Don Bell, director of product management, said ezCater is poised to disrupt the catering industry in 2019, due to constant product innovation and impeccable customer service.
What tech trends are you tracking in 2019, and how do they apply to your industry?
Catering is a bright spot in the restaurant industry — a $61.5 billion opportunity according to Technomic, and one of the few parts of the industry that's growing. As the world's largest online marketplace for business catering, we work with over 60,000 catering partners across the U.S.
How is your company moving the needle in this arena?
Historically, there haven't been many technological solutions out there for restaurant operators to manage the catering functions of their businesses. We're offering and building the right tools for them to grow their business and capture their share of the growing catering market. For example, ezManage is a complete and API-first catering management platform that helps restaurant operators grow and better profit from their catering business. EzOrdering enables restaurants to take online catering orders on their own websites. While many restaurants already enable consumers to place take-out and delivery orders online, most still take catering orders over the phone.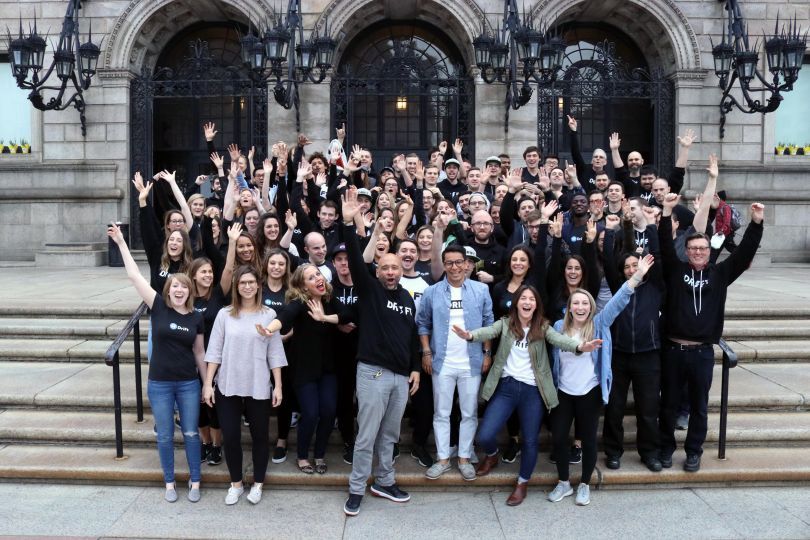 Michelle Pietsch, senior director of sales, shared how Drift's sales communication platform is constantly improving to adhere to the ways customers prefer to buy. And in 2019, that means no phone calls, she said.
What tech trends are you tracking in 2019, and how do they apply to your industry?
The way that customers want to buy is changing. B2B marketers and salespeople need to recognize this and adjust their strategies in order to better serve the customer. For example, most people don't want to be on the phone anymore. In sales, that means we need to be thoughtful about how we're contacting potential customers and respecting the way they want to be contacted.
We live in a time when people want what they want — in an instant. They can call an Uber and have it at their house in three minutes, or order groceries and have them delivered right to their door in under an hour. So why should they have to wait days or weeks to hear back from a salesperson? We need to be ready to communicate with a potential customer the second they visit our site.
How is your company moving the needle in this arena?
At Drift, we make sure that any outreach our sales teams are doing is thoughtful and customer-centric. We do our research to understand how the customer likes to be contacted — be it chatbot, email or even phone — and tailor each message to be specific and helpful to that person.
Through the Drift platform, we can ensure we are giving anyone who visits the site a more customer-centric experience by having someone interact with them the second they land on a page. Whereas most companies require prospects to fill out forms and then wait for outreach from a sales representative, Drift eliminates those steps so that we can start conversations, and the buying process, right away.

Antonella Stellacci, general manager of consumer platforms, explained how fitness tech company ASICS Digital plans to stay abreast of the consumer shift toward mobile-first shopping.
What tech trends are you tracking in 2019, and how do they apply to your industry?
Change is a constant in our industry. The only way to keep up with it is to stay focused on consumers and be flexible with our plans. We look at technology as an opportunity to solve problems in new and better ways. In 2019, the expectation is that AI and machine learning will continue to make significant strides in enabling progressively smarter and more effective experiences. Mobile is no longer a trend but a fact. Mobile has evolved from just a research tool to a fully fledged shopping destination, with its number of transactions even surpassing desktop in several countries. Additional trends we monitor closely are around technologies that will enable us to fulfill customer orders in faster and more efficient ways across all channels.
How is your company moving the needle in this arena?
ASICS is an iconic brand with loyal customers around the world. As ASICS Digital, we leverage technology to exceed our customers' ever-evolving expectations and help them achieve their fitness goals.
To be a true partner in that mission requires touch points across their physical and digital journeys. It starts with great products, many of which are designed here in Boston. ASICS incorporates the latest material science and design research into its footwear and apparel. Next, our e-commerce team helps customers find the right product for them by building a best-in-class global platform. We are leveraging the latest in AI to help match customers with the right technology for their specific needs, and we're reaching our customers where they are — providing a fast, mobile-first browsing experience for customers who favor mobile for shopping. We're also breaking down walls between online and brick and mortar stores, ensuring that inventory is accessible, that payments and delivery are flexible, and that there are avenues for online customers to access the expertise of highly-trained ASICS store associates. Finally, expertly designed training plans and on-demand fitness classes in our Runkeeper and ASICS Studio apps make accomplishing personalized fitness goals possible, and also fun.