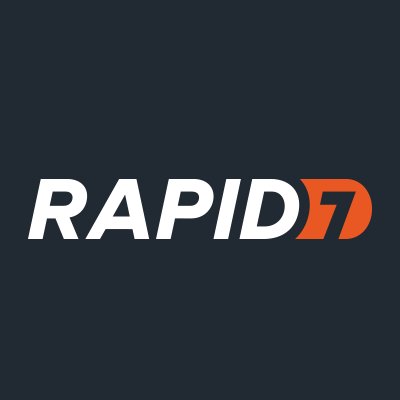 Senior Sales Operations Analyst
Senior Sales Operations Analyst 
Job Overview:
Rapid7 is seeking to add a Senior Sales Operations Analyst to our growing organization. We are looking for an experienced individual with a strong systems mindset, project management skills and entrepreneurial attitude to lead sales operations efforts within Rapid7's global sales organization. The position will report to the Director of Business Operations and be involved with providing process improvements and analytical support to the Sales organization by leveraging SFDC, DOMO and other technologies. You will play a pivotal role in driving to gain adoption and maximize productivity of our Sales teams by leveraging the Salesforce platform, examples include driving creation of dashboards and reporting, analyses utilizing SFDC data on the effectiveness of our sales organization and partnering with internal stakeholders on best practices and capabilities of SFDC. This role will also have a key responsibility in analyzing and identifying trends in the business and making supporting recommendations on ways to improve the productivity and scale of the GTM organization. Each of these responsibilities is critical to Rapid7's success and involves working closely with key stakeholders within Rapid7 and leading projects. The ideal candidate will effectively collaborate with stakeholders in Sales, Marketing, IT, Finance and People Strategy to help the Sales organization achieve its annual goals. This role requires a mixture of business acumen and technical expertise, along with an ability to build strong partnerships with business partners. Success in the role will require a self-starter with strong initiative and a passion for collaborating with others to solve problems.
Job Responsibilities:
Collaborate cross-functionally, adding value to the sales organization to increase impact

Drive improvement of business processes, leveraging the SFDC platform to drive growth and scale

Create customized, intricate dashboards and automated reporting tools related to sales performance metrics, billings, renewal rates, etc.

Develop proactive analyses, rooted in SFDC data, that provide actionable insights

Partner with IT teams to understand new capabilities available in Salesforce and train sales representatives to use these capabilities

Partner with our SFDC admin to improve and refine workflows and ensure we are getting the maximum value out of the tool while meeting users' needs

Organize data and utilize to enhance Salesforce platform effectiveness
Assist with key sales planning activities during planning and budgeting cycle

Ad-hoc analysis as required to aid management decision making.
Job Qualifications:
3+ years direct experience in Sales Operations or Sales Analyst, preferably at a high-tech or software company.

1+ years of Salesforce.com experience, Salesforce certification or Lightning experience a plus

Experience with DOMO or Tableau, a plus

BA/BS degree in business or related field.

Excellent analytical and problem solving skills, combined with strong business judgment and ability to present analysis in a clear and compelling manner.

In-depth understanding of Sales processes and systems (sales cycles; account, territory, opportunity, pipeline management).

Experience working in high-growth, performance and deadline driven environment.

Results oriented, attention to detail, ability to prioritize multiple objectives and projects.

Ability to manage own workload, work efficiently, and meet deadlines.

Successful track record of working at all levels of management and sales teams.

Excellent interpersonal and communication skills within all areas including verbal and written are required.

A strong commitment to working as part of a team.

Good work ethic, desire to learn and be challenged, self-driven and motivated
Read Full Job Description