Corporate mascots in the age of startups have seen the creation of Twitter's Larry Bird (really), Reddit's Snoo (an alien), and Bitly's unnamed, but friendly-looking, pufferfish. 
While some of these have some random origin stories behind them, Rapid7's mascot, a moose, has taken the more intentional route.
When the company adopted the notion of moose in its early days  — a word that is both singular and plural — it was meant to serve as the company's mantra and ethos and as a symbol of teamwork. 
Like the security challenges Rapid7 aims to solve, "being a good moose" isn't limited to inside Rapid7's office. It's a mantra that embodies many of Rapid7's core values, which are the guiding principles behind the way that they create impact internally with one another and as a result externally with their customers.  Every quarter, the company holds the "Moose Awards," which recognizes those who have been nominated by their peers for exuding Rapid7's core values: "bring you," "challenge convention," "impact together," "be an advocate," and "never done."
Today, the moose still stands tall. 
"When we talk about being a moose and impact together, what we are saying is that we support each other on our journey forward," said David Bosquet, a director of sales engineering. "We actively look for ways to collaborate, strengthen our ideas and learn from each other, no matter what department you may be in at Rapid7."
It's a simple symbol that parallels Rapid7's mission to simplify cybersecurity for more than 8,500 clients through a suite of seven — and counting — solutions that do things like informing businesses what areas of their IT network are most likely to get targeted by attackers, or sending automated alerts when a malicious attachment or link comes through via email. 
A moose of six years, Bosquet partners with the sales team to explain the value of Rapid7's products deliver and how it will solve their customers' challenges. He's currently developing a team of experts that specialize in each product within Rapid7's suite. 
By way of acquisition, Betts joined Rapid7 about two-and-a-half years ago. She leads the design team by cultivating an environment where everyone has the autonomy to take risks, grow and stretch to the next level.
Ain applied three separate times at Rapid7 before landing a role as sales enablement coordinator in 2012. Today, she's a sales manager, leading a team of eight account executives who are focused on finding net new business for the company along with cross-sells to their current customer base.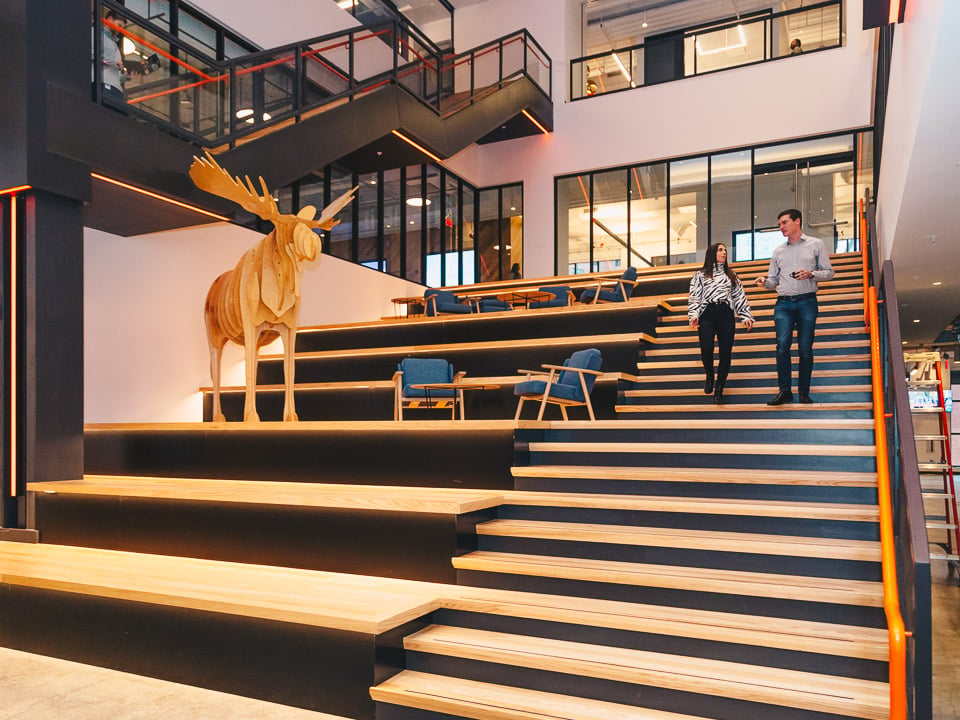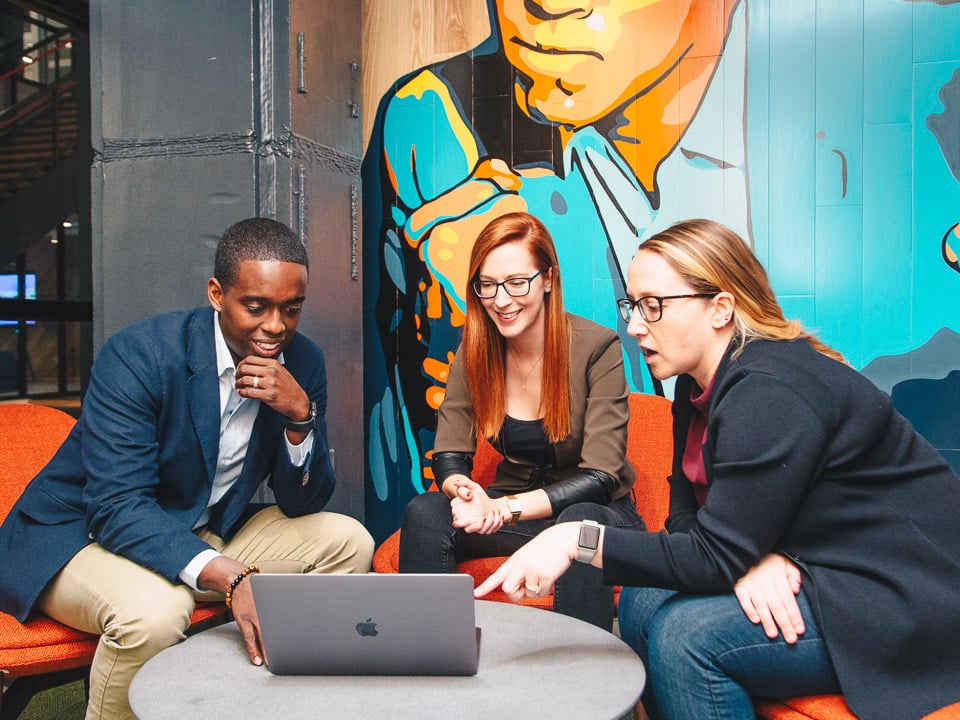 Being a Good Moose
Under the moose mentality, no one is exempt. 
Everyone is expected to be their best moose, regardless of tenure or title. As a result, Rapid7 has created a welcoming culture of openness and accessibility for its 1,500 employees, including the 650-plus employees in Boston. 
David Bosquet: Singular or plural, it's always moose. With that mindset, no matter where you are as a Rapid7 moose, you are living another one of our core values, "bring you," which means bringing your best, fully engaged and authentic self to the multitude of different scenarios that present themselves daily. Being your best moose is about being inclusive, not solely thinking about yourself or just the team that you're on today. You really need to see that you're connected to a bigger picture that represents the value that we can create impact together with the people that we work with daily.
 
Being your best moose is about being inclusive, not solely thinking about yourself or just the team that you're on today."

Danielle Ain: In our pursuit of excellence through continuous learning and growth, both personally and professionally, comes another core value: "never done." Going into my first Q4 as a manager, we had a team pipeline review where I let the team know we would not be able to hit our quarterly number. The math simply didn't add up. My team was incredulous that this could happen, and they all banded together to pick activity up and find more pipeline to close in the quarter. Some of my team members had already hit their personal quotas but that wasn't enough — they needed our team to hit the number as well. If this doesn't exemplify our "moose mentality," then I'm not sure what does.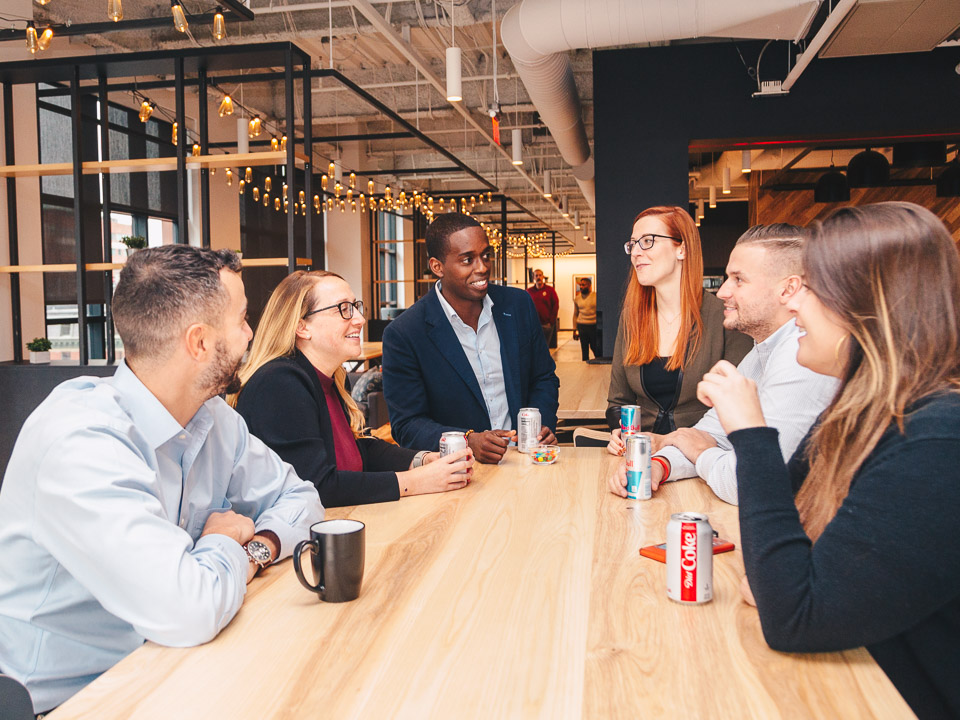 Migrating Upwards
As moose build their careers at Rapid7, they're expected to "be an advocate" by prioritizing open, honest sharing of ideas and feedback to propel their customers, industry and fellow teammates forward. When they're eventually in leadership roles, they're expected to set their team members up for advancement by providing tools and resources they need to be successful. This includes offering ongoing programs and trainings to advance skill set developments, consistent one-on-ones with coaching and feedback, and partnership opportunities with cross-functional teams. Maybe most importantly, Rapid7 leaders have made themselves regularly available and visible to employees for guidance.
Bosquet: My career path the last six years has taken me through five promotions, from associate sales engineer to sales engineer director, where I am today. I couldn't have done it without the constant help and support of the leadership group within the company. I'm always ready to tackle something challenging — sometimes even too eagerly — but my leaders have given me the tools that I needed to succeed along with constant, actionable feedback.
Gwen Betts: Leadership isn't about you — it's about your people and unlocking the potential in the collective. How do we create a sustainable environment where people can do their best work and grow their careers along the way? It's a careful balance of leading from the front to infuse great models of behavior while also giving your people the opportunity to truly step up, own something, and grow in the process. We create supportive environments, give people real ownership, and teach them how to speak up and own their voices. They'll rise beyond us, and we should be thrilled when they do!
 
We create supportive environments, give people real ownership, and teach them how to speak up and own their voices." 

Ain: I love coaching my reps and helping them to get better. I obviously want them to stay with Rapid7 forever, but I also want them to be the best sales rep at whatever company they're at because of what they learned working with me, their peers and their prospects. I spend individual time with my team members to learn what is important to them, where their skill set lies, and what things we can work on to support them in taking the management or individual contributor path. Rapid7 has great tracks for both options, and my job is to help my reps navigate it.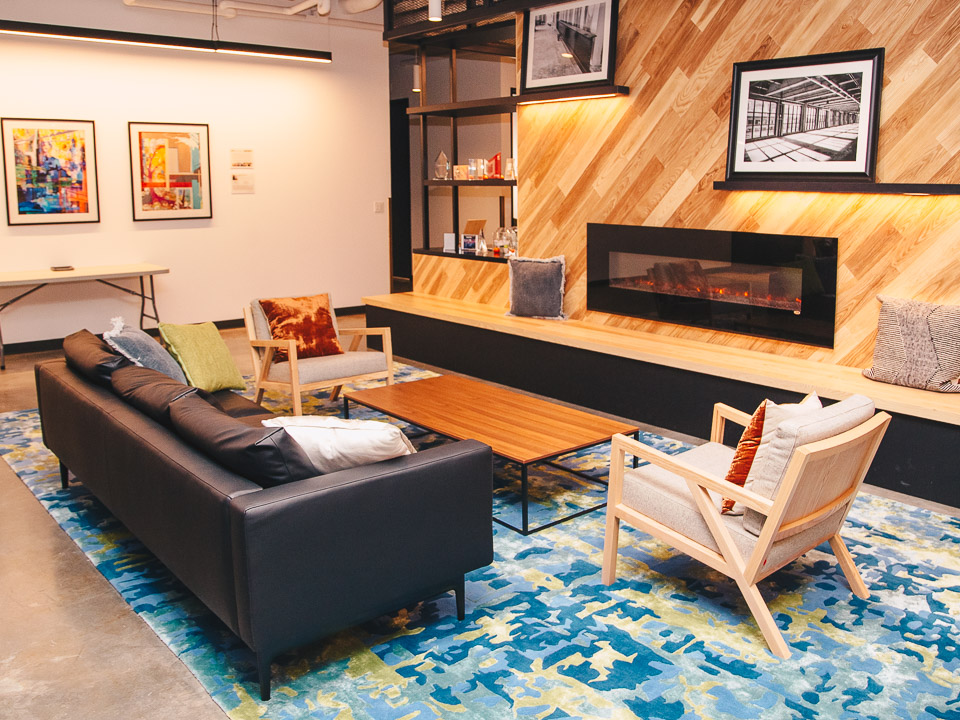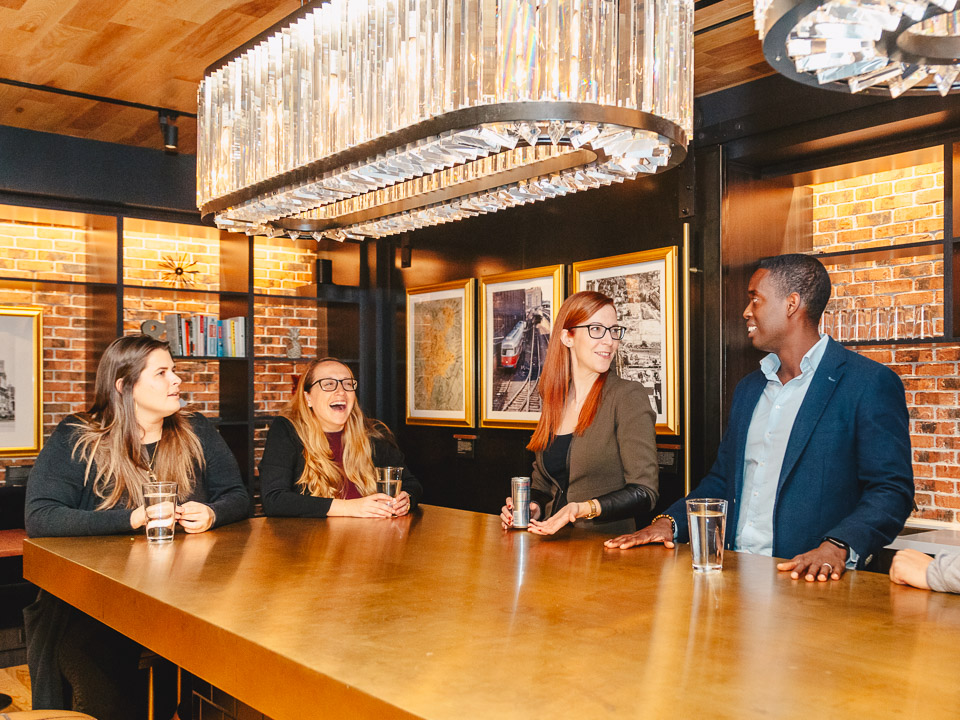 Moose in the Wild
Being a good moose isn't limited to inside Rapid7's office. It's a mantra that extends into employees' personal lives and other professional endeavors, be it speaking engagements, client meetings, or simply lending a helping hand to someone in need.
Bosquet: When I was visiting our U.K. office, I met a new employee, who was very nice and accommodating. While I was still out there, another employee sent a message out to the company recognizing this person for helping a homeless woman that night. By giving that woman the time of day — something no one has given her in a long time — he brought her to tears. It showed that he wasn't just nice at work. He's genuine everywhere he goes. That's being a good moose.
 
Women leaders like myself have a responsibility to be strong advocates and sponsors for other women." 

Betts: As a woman in tech in leadership, I try to be an active voice for women in tech both at Rapid7 and the Boston tech community by cultivating an environment where women can thrive and have opportunities for growth, as well as a support system to sustain it. I act as a guide through individual mentoring, which creates close relationships and a network of support within women in tech communities. Women leaders like myself have a responsibility to be strong advocates and sponsors for other women. We must lead by example and help bring women up with us.
Ain: We challenge convention and old ways of thinking by forging new paths with foresight, discipline, and determination. We will responsibly push the envelope and take chances to keep our customers — and ourselves — ahead of the curve.
I flew down to D.C. to show a prospective customer our security operations center (SOC). We arrived a bit early, and one of our team members did some last-minute recon to determine if there was anything widely available on the web that showed there may be areas of compromise that our prospective customer should know about. 
We brought some of our findings to the meeting and highlighted how our team could immediately help them. Once we returned, we made sure to give our SOC team member a guitar pick, which is one of the ways in which we celebrate each other internally for living our core values. As a result, he earned a Moose Award which was announced at our company-wide town hall one month later! It was great to see it come full circle.