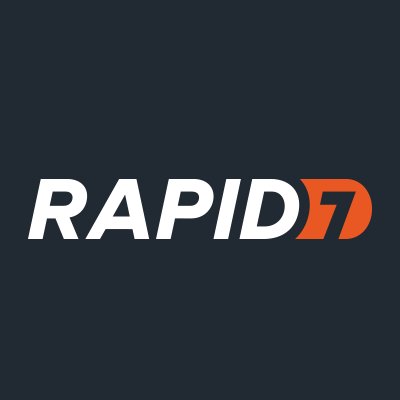 Senior Learning & Development Specialist
Are you looking for…
Significant business impact, with visibility to employees at all levels of the organization? Check.
An open door for creative solutions to meet learning and development needs? Check.
The chance to work with a hyper growth company in the white-hot IT security sector where employees are empowered to take their career to the next level? Check.
Join a growing momentum-building team as investment in People Development programs ramps up at Rapid7! You want in? We want you! 
The Senior Learning & Development Specialist will partner with People Development and the broader People Strategy team to create and scale learning and training programs for all employees at Rapid7, with a focus on managers. In short, you will be a driving force for manager training programs (for both new and tenured managers alike), and you will partner with those same managers to design learning programs, with available resources, for their respective teams—think "soft skills" and "functional enablement design."
Priority #1: you are passionate about continuous learning—from soup to nuts—and the idea of creating scalable learning opportunities for our employees is what gets you out of bed in the morning. 
Priority #2: you're excited to tackle learning from entirely new perspectives with a highly motivated, high impact team. If we fail, we fail fast, and try again! As employee learning needs change, our programs must too. You thrive in this fast-paced change-oriented environment. You're not afraid to tackle tasks independently; however, "collaboration" is your middle name.
SCOPE AND RESPONSIBILITIES INCLUDE…
Partner with People Strategy and the Director of the People Development team as you manage a learning experience to set Rapid7 managers up for success.
Author curriculum for manager and employee learning programs.
Co-train in conjunction with internal senior leaders.
Lead live instructor-led trainings for managers,
Lead live instructor-led trainings for the greater employee population (soft skills focus).
Consult with managers and department leaders as we increase accountability for learning programs on individual teams including individual development planning.
Create and manage learning programs (from end to end), including all stages of program/curriculum design and delivery.
Utilize Rapid7's learning management system to manage program logistics when necessary and appropriate.
Research, initiate, and manage third-party vendor relationships.
QUALIFICATIONS
The right individual will bring previous learning program management, curriculum design, and ILT skill sets to the table. In fact, you're pretty awesome at all three. You love to look at learning program design with a new lens, and you have a desire to scale our new hire program in the years ahead. You embrace the opportunity to try new learning technologies, and last, but not least, you understand why employee "learning modalities" are significant in this role. The role will require occasional travel. 
Additional qualifications include:
Master's degree preferred; Bachelor's degree required.
4+ years of program management experience, including 2+ years of curriculum development and ILT facilitation/teaching.
Passion for continuous learning and best practices in the field.
Guru of organization and time management.
Strong attention to detail, written and oral communication skills.
Ability to work in a fast-paced environment—both independently and collaboratively.
Previous LMS experience helpful, but not required.
Proficient with MS Word, Excel, PowerPoint.
COMPANY DESCRIPTION
Rapid7 is a leading provider of security data and analytics solutions that enable organizations to implement an active, analytics-driven approach to cyber security. We combine our extensive experience in security data and analytics and deep insight into attacker behaviors and techniques to make sense of the wealth of data available to organizations about their IT environments and users. Our solutions empower organizations to prevent attacks by providing visibility into vulnerabilities and to rapidly detect compromises, respond to breaches, and correct the underlying causes of attacks. Rapid7 is trusted by more than 4,150 organizations across 90 countries, including 34% of the Fortune 1000. To learn more about Rapid7 or get involved in our threat research, visit www.rapid7.com.
Read Full Job Description