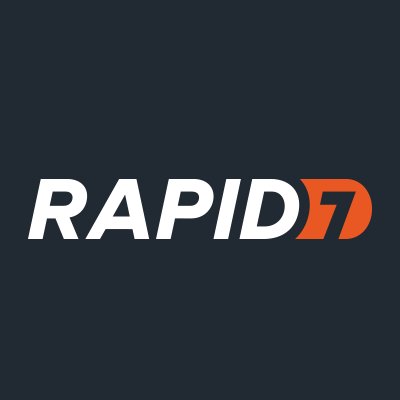 Event Operations Coordinator
Event Operations Coordinator
Boston, MA (Global Headquarters)
The Event Operations Coordinator plays a key role in the success of Rapid7's Event Marketing team. By providing in-depth financial, organizational and administrative support, you will be the glue that ties it all together as Rapid7 plans and executes over 100 events per year – from small regional user groups; to major customer conferences and tradeshows; to internal summer and holiday parties. You will report in to the Senior Event Specialist, as well as work closely with Event Team as you build your career with one of the fastest growing companies out there.
Job Responsibilities
Excel expertise / Budget Tracking – The ideal candidate needs to be an Excel expert, with experience tracking multiple detailed budgets.

He/she can create pivot tables to accurately analyze event spend and activity. Ownership and management of the overall event marketing budget as well as corporate event budgets as necessary.
Vendor Payment and Contract Management – Act as main point of contact between Event Marketing, Legal and Finance through the negotiation of new vendor contracts and the creation of associated purchase orders, invoice processing, and expense reports.
Event ROI Analysis – Working cross-departmentally with Marketing Operations, the Event Analyst would track and analyze the effectiveness of our events, and provide perspective on future investments: What was the impact of our events on revenue and pipeline? Was the event worth the expenditure? Where should we spend our money next time?
Campaign Support – Work with DemandGen Marketing team to identify promotional plan and create campaigns for Rapid7 Sponsored events.
Management of Event Surveys – Create, distribute and collate feedback on individual events. Summarize learnings that can be used to improve the quality and execution of future events.
Major Corporate Event Support – Rapid7's corporate events require cross company teamwork to be successful. As needed, the Event Analyst will help support these major activities in a variety of ways: coordinating staff hotel rooms, ordering of giveaways, arranging shipments, etc.
Giveaway Inventory Management – Track and reorder branded swag as needed, come up with ideas for new and innovative swag that supports our brand within budget. Manage vendor contacts and as well as negotiate renewals and new vendor contracts.
Maintenance of Annual Event Calendar - Research new events to consider sponsoring based on specified audience, messaging criteria, and budget constraints. Build out yearly calendar event calendar and wishlist.
Requirements
1- 3 years of experience in an operations/analytical or event role

BA/BS degree in business or related field

Proficiency Microsoft Office Suite, specifically in Excel and PowerPoint

Quick learner, curious and strong analytical skills

Team player -

willing to roll up your sleeves, and pick up the shovel

Ability to collaborate cross-functionally in fast paced, changing and dynamic environment

Results oriented, attention to detail, ability to prioritize multiple objectives and projects

Ability to manage own workload, work efficiently, and meet deadlines

Excellent interpersonal and communication skills within all areas including verbal and written are required

A sense of humor helps
Read Full Job Description