Artificial Intelligence + Security
Industry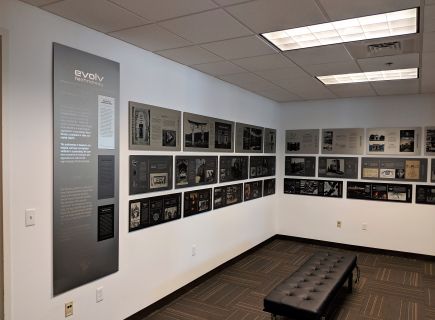 Hello, we're Evolv Technology
Evolv is a venture backed startup developing technology to detect and prevent active shooters and terrorists from attacking the places we expect to be safe. Evolv's technology is being used to seamlessly screen millions of people around the globe in stadiums, entertainment venues, performing arts centers, airports, office buildings and hotels.
Why Work with Us?
If you want to solve one of the most difficult issues of our time and save lives doing it, you want to work at Evolv. We are passionate, knowing that what we do and how we do it can affect life or death situations for our customers. This is an opportunity to build a world class product and make a real difference in the world.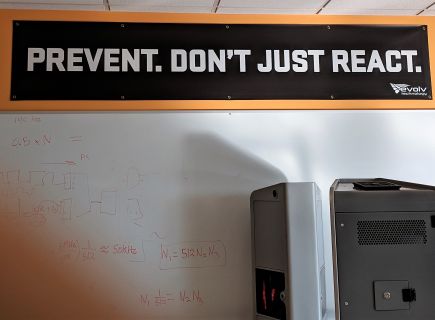 We are
Passionate,
Agile &
Visionary
An Insider's view of Evolv Technology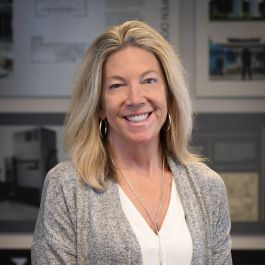 What's the vibe like in the office?
Evolv's vibe blends high energy, intensity, and friendly banter. You'll see lively discussion in the couch area, visitors touring our lab, or engineers excitedly recruiting colleagues to test out a new Edge feature. Our collaboration area is the "soul" of Evolv -- we gather to dig into complex issues, grab lunch, hold standups, or host happy hour.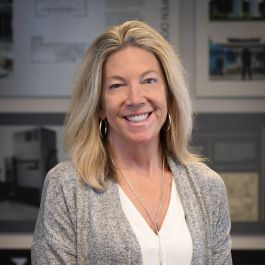 Stephanie
Vice President, Sales
What kinds of technical challenges do you and your team face?
Nearing a new product launch, we are analyzing and synchronizing sensor data acquired from our custom DAS hardware, sending it to our algorithms in real-time through multi-threaded C++ code, and tuning to maximize performance. Our HW+SW engineers work together closely, making dynamic, gratifying improvements prior to locking down the designs.
Lorena
Director of Machine Vision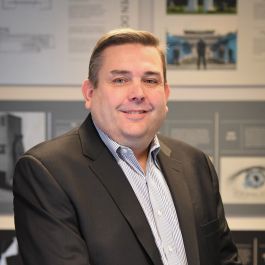 What does career growth look like on your team?
My team is focused on understanding our personal strengths, ensuring that our daily tasks make us feel accomplished and rejuvenated instead of diminished. Once we've identified our strengths we work to create development plans to define a clear path for skill set and leadership development. Continuous and timely feedback ensures we stay on track.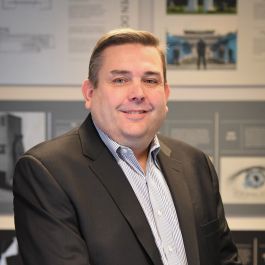 Sean
Global Services Manager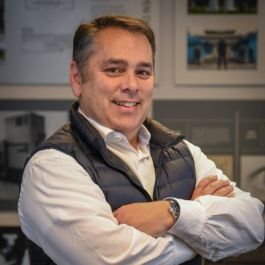 How do you empower your team to be more creative?
We have assembled a group of people from many disciplines. Each one has experienced the pain of a security checkpoint. All of them have great ideas on how to change it. I try to put a unique group of people together, focused on the customer, and let them do their thing. Their thing is truly amazing.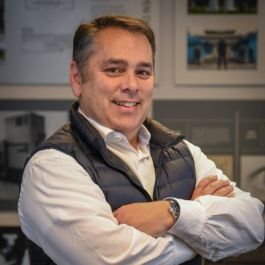 Anil
President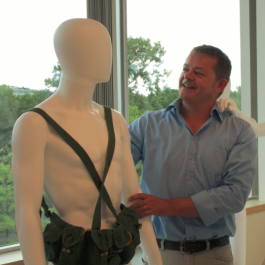 What makes someone successful on your team?
Our team is warm, fast and free. Each of us is functionally independent but fully supportive of the others. We are proud of our work and we love to share. We click together because each of us is great at some things and not bad at anything. We have enough ego to spice things up but not enough to get in the way. Together, we love what we do.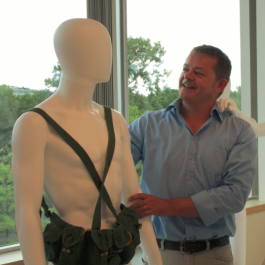 Brice
Algorithm Architect
We're Hiring
We're
Hiring
Where we are
Our office is located near the Cambridge Reservoir. The Grid 128 bus offers a stop on the Alewife C route and we are close to restaurants and shopping
Perks + Benefits
Health Insurance & Wellness
Flexible Spending Account (FSA)
Retirement & Stock Options
Child Care & Parental Leave
Vacation & Time Off
Unlimited Vacation Policy
Professional Development
Job Training & Conferences
Continuing Education stipend
I value the work we are doing to make public spaces safer not only for myself/family but for everyone. It's exciting to come to the office when you truly believe in the vision and see the impact. The energy here is infectious.

Michea

Office Manager

Evolv's team includes a mix of experiences and expertise; as a result, we have the dynamic perspective necessary to open new markets in an often slow-moving industry. The work at Evolv is cutting edge, inter-disciplinary, and never boring.

Alec

Chief Technology Officer

Implementing innovative security is a challenge but happy customers are our reward. I enjoy working at Evolv because we are a team and ideas are encouraged from everyone. I can contribute at various levels as we work together to make the world safer.

Jeff

Field Service Engineer

Working at Evolv is exciting and engaging. Each day calls for creativity, learning, and efficient teamwork. We are challenging existing paradigms; it is gratifying to be a on a team that is taking breakthrough products from ideation to delivery.

Olesya

Computer Vision Engineer
Jobs at Evolv Technology
5 open jobs
Technology we use
.NET

Languages

C#

Languages

C++

Languages

Java

Languages

Javascript

Languages

Boost

Libraries

AngularJS

Frameworks

Spring

Frameworks

AWS IoT

Frameworks

MongoDB

Databases

MySQL

Databases

SQLite

Databases