If you're an expert communicator with an eye for promoting brands, a career in marketing might be a great fit for you. These tech companies are in the market for everything from senior marketing analyst to SEO manager to podcast producer. All of the companies on our list have multiple marketing jobs open right now.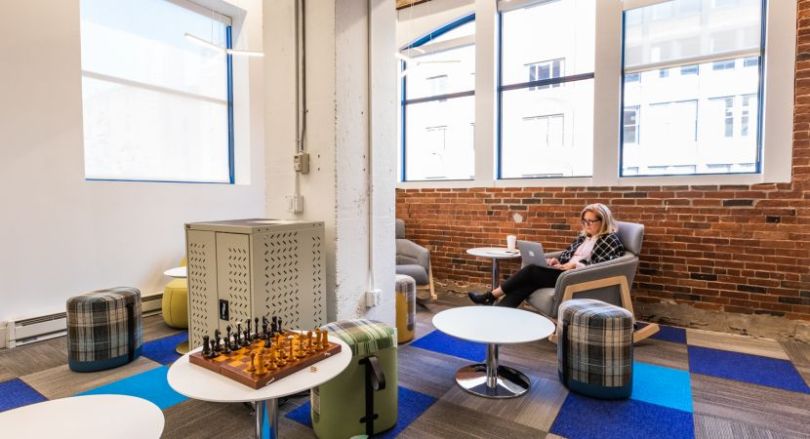 Marketing jobs open: 2 
Industry: E-commerce
What they do: Chewy offers quality products for our best animal friends. From treats and food to basic supplies, the online provider boasts warehouses across the nation, ensuring fast delivery.
Cool perks: Animal-friendly environment, happy hours and comprehensive health benefits.

Marketing jobs open: 3
Industry: Cybersecurity, Cloud
What they do: Threat Stack helps DevOps and SecOps teams scale their cloud-based cybersecurity efforts. The platform has helped well-known brands like Sprout Social and Bluprint (formerly Craftsy) to quickly detect cyber threats, reach compliance standards and securely deploy containerized products.
Cool perks: Casual dress, an unlimited vacation policy, company equity, a flexible work schedule and they love to promote from within.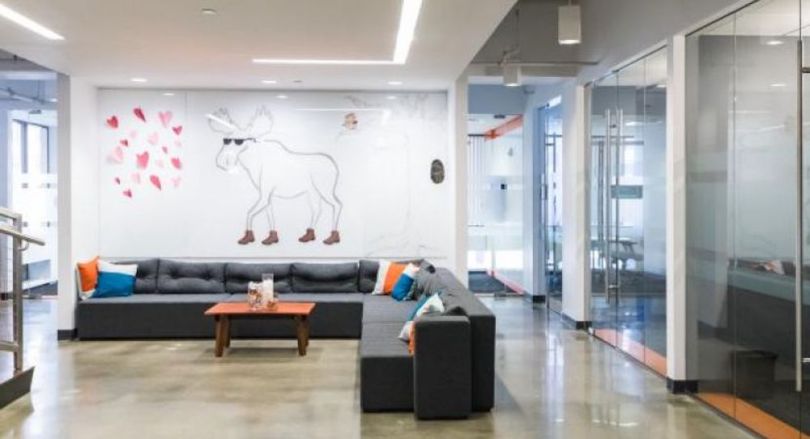 Marketing jobs open: 4
Industry: Security, Software
What they do: Rapid7 provides security data and analytics solutions that organizations can implement to have an analytics-driven approach to cyber security. Rapid7's wealth of data gives organizations a better understanding of attacker behaviors and techniques so that organizations can prevent attacks, respond to breaches and correct the base causes of attacks.
Cool perks: Competitive pay and their "Moose Awards," which are a quarterly recognition that celebrates people who exhibit Rapid7's core values. Winners get a stuffed moose and a cash prize.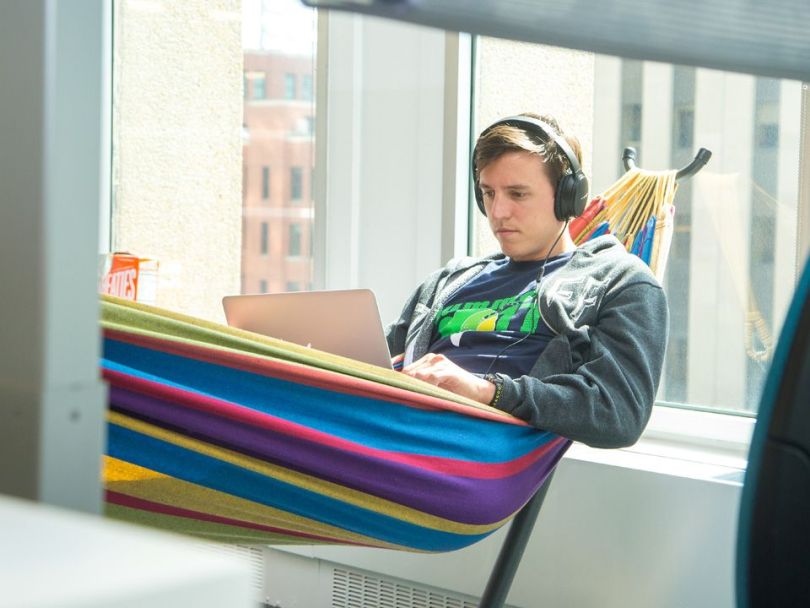 Marketing jobs open: 3
Industry: Adtech
What they do: Klaviyo provides marketing tools for e-commerce companies to personalize, optimize and target social and email campaigns. Companies like Chubbies, The Elephant Pants and Taylor Stitch use Klaviyo to improve engagement and increase conversions.  
Cool perks: 401(k) matching and casual work attire.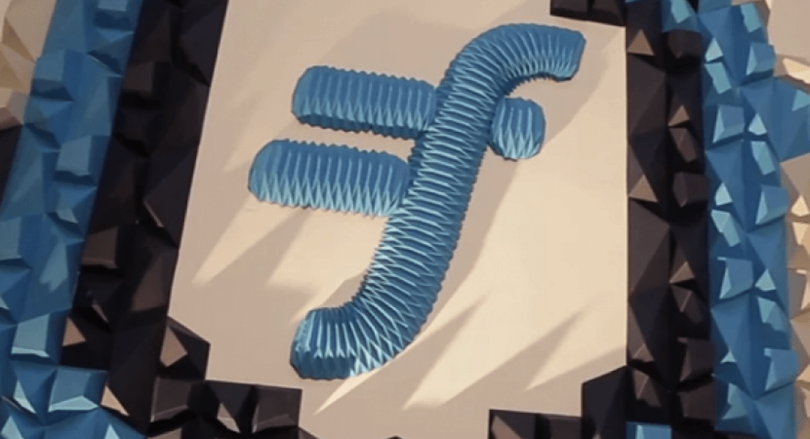 Marketing jobs open: 2
Industry: Fintech, Edtech
What they do: Flywire is a cross-border payment solution. The fintech platform allows for international students to pay tuition, healthcare companies to settle medical bills with patients and businesses to track payments.
Cool perks: Employee options, full medical benefits and opportunities for travel.
Marketing jobs open: 2
Industry: Software
What they do: 3Play Media is a provider of closed captioning, translation, transcription and audio description to the education, media, entertainment, enterprise and government industries. The company has captioned almost 3 million videos for the likes of the University of Wisconsin, the IRS and The Economist.
Cool perks: Company equity, performance bonus, generous PTO, casual dress and meals provided.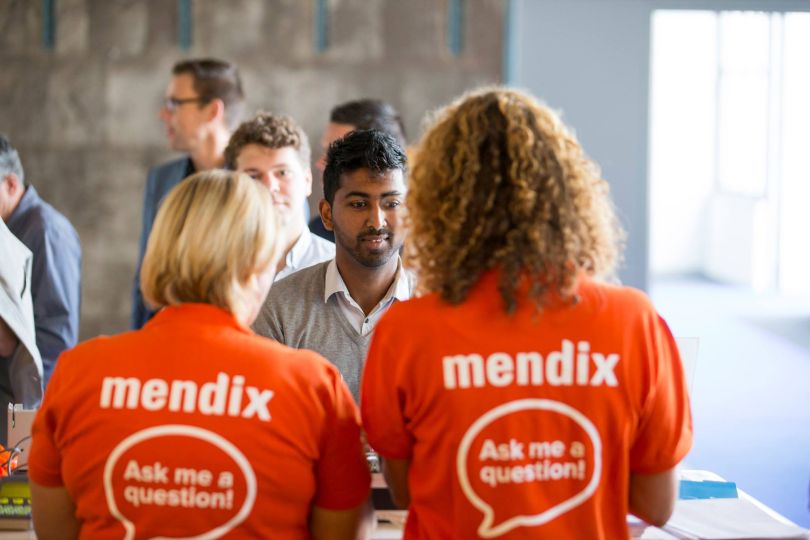 Marketing jobs open: 5
Industry: Software
What they do: Mendix provides businesses with high-productivity app development software. Building with Mendix provides a safe and fast turnaround for deploying new enterprise apps and requires little to no coding.
Cool perks:  Comprehensive health benefits, commuter benefits, company outings and generous PTO.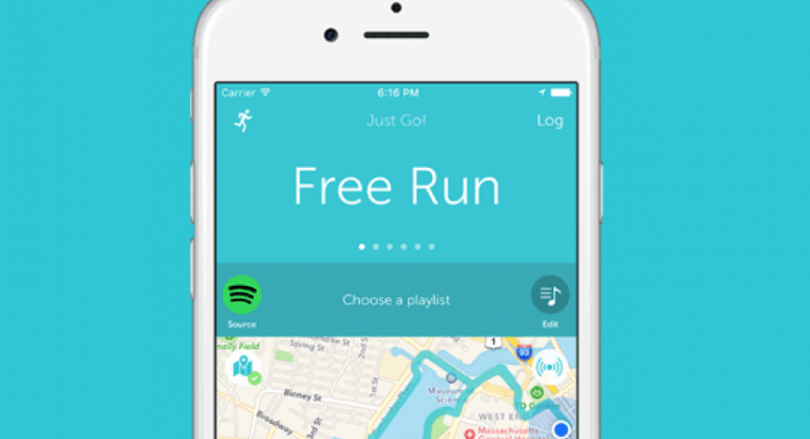 Marketing jobs open: 2
Industry: Software
What they do: The ASICS Digital Runkeeper is an app dedicated to helping improve workouts. The app can track workouts, set and develop goals and even connect with friends so you can cheer on your progress together.
Cool perks: Gym membership, unlimited time off, stipend to spend on workout gear and a comprehensive health benefits package.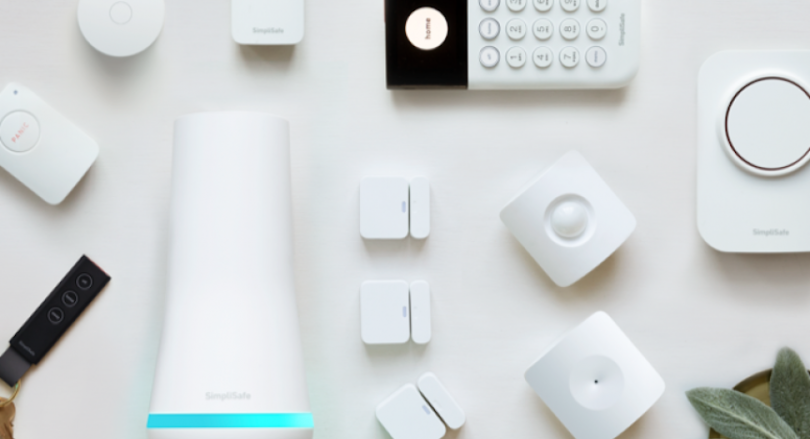 Marketing jobs open: 6
Industry: Security/Internet of Things
What they do: SimpliSafe designs home security systems that are wireless and can be set up from your phone in a matter of minutes. The company's array of sensors offer total protection that can be controlled with integrated apps from anywhere.
Cool perks: Unlimited time off, job training and free office snacks.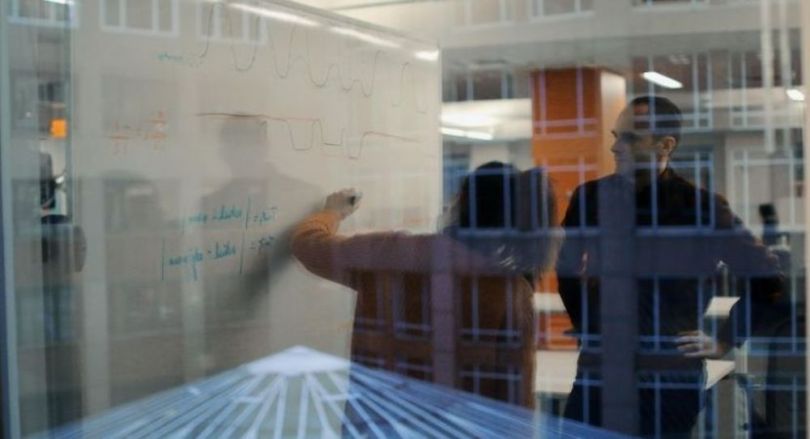 Marketing jobs open: 5
Industry: Artificial Intelligence, Machine Learning
What they do: DataRobot offers machine learning and AI-driven tools for enterprise companies. The company offers a wide-range of AI-backed tools for data scientists, software developers and even executives across a myriad of different industries.
Cool perks: Full medical benefits and an opportunity to work in one of their 5 international offices.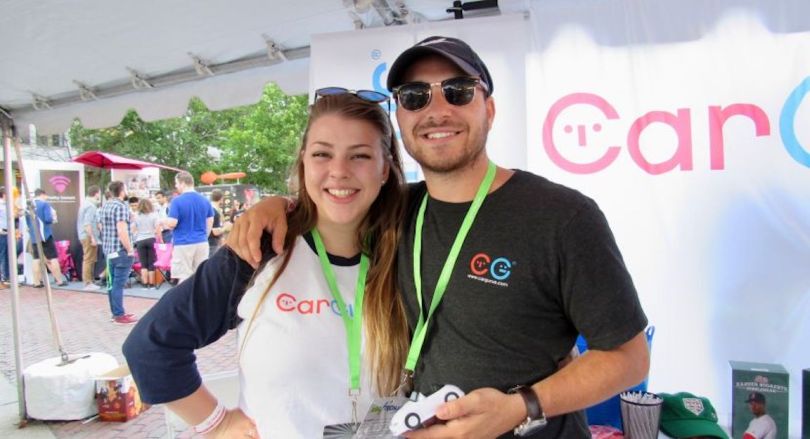 Marketing jobs open: 9
Industry: Software
What they do: CarGurus is an online automotive marketplace. The company uses big data and search algorithms to help find the perfect car for any customer, no matter how specific their needs. The company gives customers insights into comparable car pricing, dealer reputation and vehicle history, as well as providing their own rating system that evaluates the quality of the deal. CarGurus was valued at over $1.7 billion when they went public in 2017.
Cool perks: Company equity, performance bonus, flexible work schedule, free daily meals, commuter benefits and gym memberships.
Marketing jobs open: 2
Industry: Ad Tech, Sales
What they do: Over 100,000 companies use Drift to speak with customers and generate quality sales leads. The company's platform has email marketing tools, automated chatbots to schedule future meetings and a sales funnel so the marketing and sales teams can coordinate to tackle any sales pitch.
Cool perks: Matching 401(K) and company equity.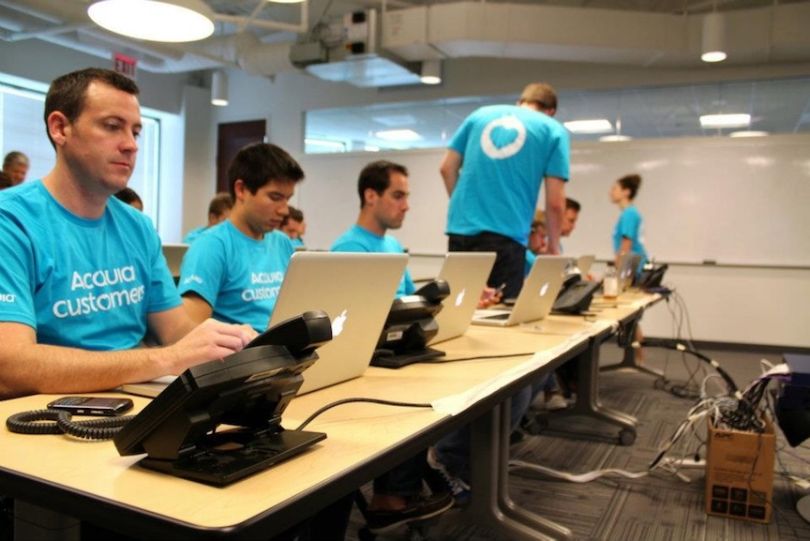 Marketing jobs open: 3
Industry: Cloud, Software
What they do: Acquia provides cloud-based management solutions for the digital space. With Acquia, businesses seamlessly craft and manage more personalized and relevant customer experiences through multiple channels like mobile, web, social, marketing and commerce.
Cool perks: Generous PTO, paid parental leave, game rooms and a stocked kitchen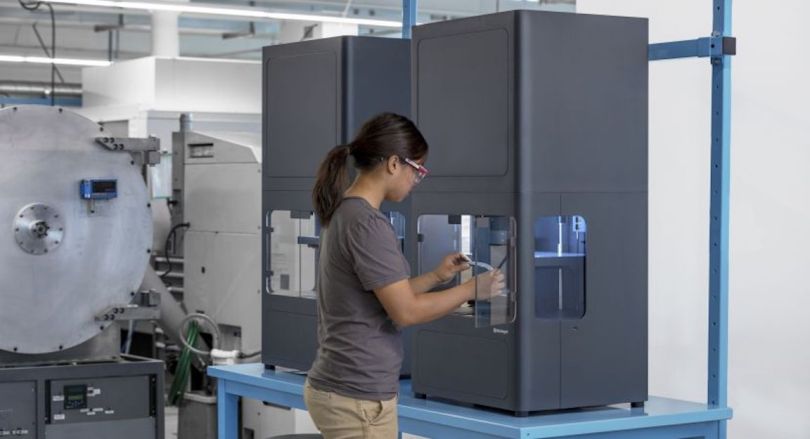 Marketing jobs open: 3
Industry: 3D Printing, Hardware
What they do: Markforged is innovating the 3D printing market for manufacturers, designers and engineers. Their technology enables faster printing and uses carbon fiber materials that are lighter and stronger than standard printed parts.
Cool perks: Beer on tap, fitness subsidy, unlimited PTO, parking, game room and flexible hours.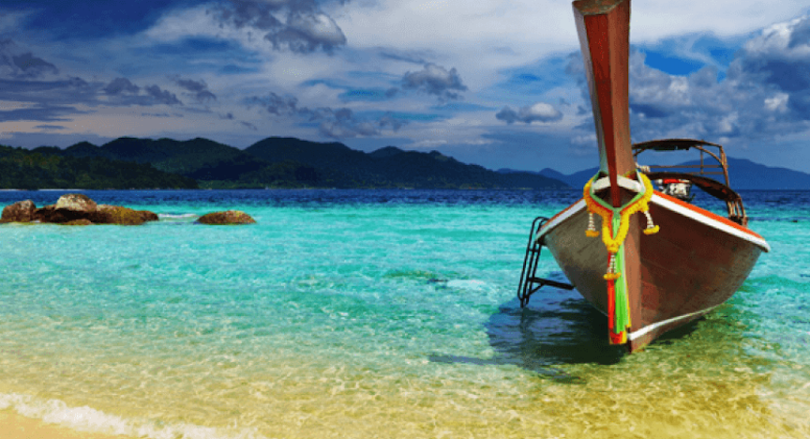 Marketing jobs open: 5
Industry: Travel
What they do: Tripadvisor dubs itself the "world's largest travel site," offering travelers advice and booking tools to plan the perfect getaway.
Cool perks: Healthy and delicious free lunches every day and an on-site gym.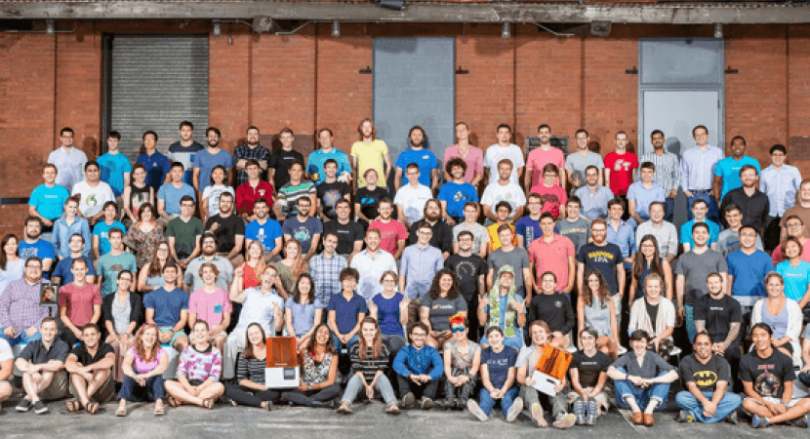 Marketing jobs open: 6
Industry: 3D Printing
What they do: Formlabs makes 3D printing a reality for small businesses and individuals with the first affordable desktop printer.
Cool perks: A welcoming team that enjoys company outings and happy hours, casual dress, beer on tap, unlimited PTO and fully covered health care.
Marketing jobs open: 8
Industry: Food
What they do: Toast is a comprehensive point of sale management system for restaurants. The platform offers tons of features for smooth and efficient operations from online ordering to inventory.
Cool perks: Flexible work hours, employee run clubs, commuter subsidization, stocked kitchen, quarterly hackathons and unlimited vacation.
Want to see more open marketing jobs in Boston? Check out our jobs board.