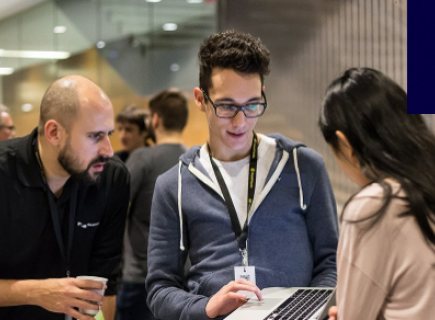 Hello, we're Nuance
Nuance is the pioneer and leader in conversational artificial intelligence (AI) innovations that bring intelligence to everyday work and life. We deliver solutions that understand, analyze, and respond to people, amplifying human intelligence to increase productivity and improve security.
Why Work with Us?
Nuance employees are smart, innovative, curious and creative. That's what's needed to be a leader in our space! We push the limits of what people believe is possible. Our innovations have changed the world - and we're just getting started. Join our team and you'll not only make an impact on people's lives, you'll find meaning in it as well.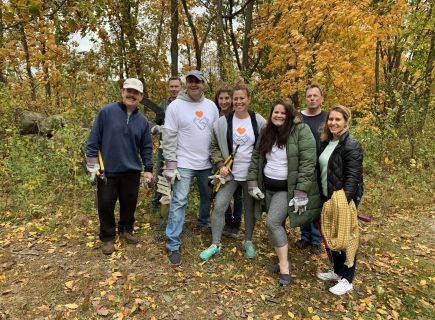 We are
Passionate,
Collaborative &
Ambitious
An Insider's view of Nuance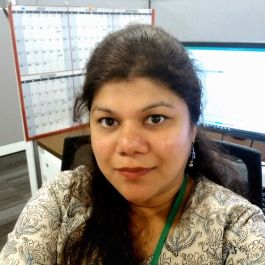 What does your typical day look like?
I'm responsible for overseeing my team's progress on various Corporate BI initiatives. Every morning I check in our global team to address questions they may have while developing code for designs I have created. I keep in touch with our customers, give them updates on our progress and ensure that we deliver what's important to them.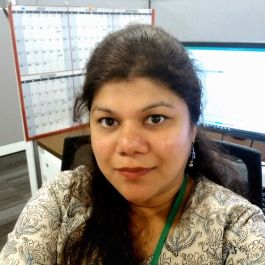 Shivani
Principal Business Systems Analyst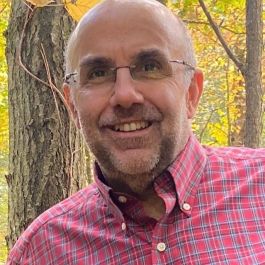 What are some things you learned at the company?
Our products help healthcare professionals spend less time doing documentation and more time with their patients. I love coming to work knowing that I get to collaborate with some of the smartest people in our industry; and because Nuance embraces and promotes diversity, I get to work with people every day who bring intelligence to life.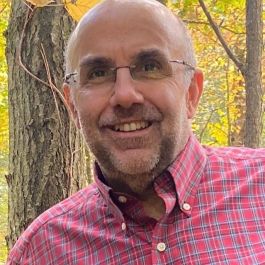 Tom
Senior Manager – Healthcare Business Continuity and Disaster Recovery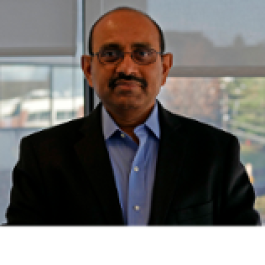 How do you empower your team to be more creative?
We unlock the creative potential in everyone by creating an environment where people can trust each other and express their views freely. We follow three principles: focus on the customer and empathize to understand their needs, encourage risk taking, and create a platform to share the stories outlining creative ways teams solved problems.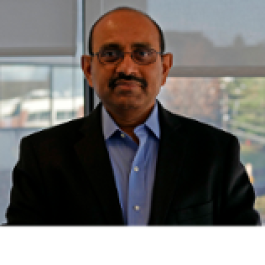 Raghu
Vice President, Engineering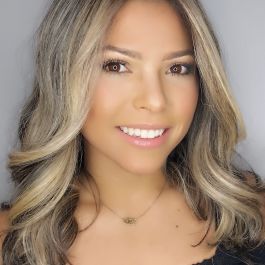 What projects are you most excited about?
I am excited to be part of a company-wide purpose and business culture focus. I have been with the company less than a year, and I can really see and feel the positive energy in the air. This project has and will open up avenues for employees to become further engaged in other aspects of the company such as community service opportunities.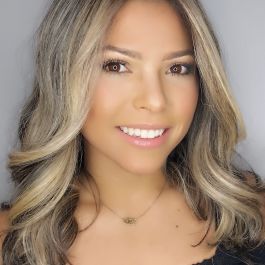 Mariann
Senior Accountant, Corporate Accounting
Where we are
Our headquarters is in Burlington, 30 minutes from downtown Boston, right off 128 and across the street from Wayside Commons (hello, shopping!).
At Nuance I love working with the talented and intelligent people. Individuals and teams consistently push me to be better and it helps me continue to develop my career. Nuance's culture allows me to get involved with projects I'm interested in.

Kathleen

Senior Talent & Culture Specialist

At Nuance, I get to work with brilliant minds and cutting-edge artificial intelligence technology to see our solutions affect millions of people's lives. The social environment and inclusive culture ensure I always walk into work with a smile.

Jeff

Scrum Master / Product Manager
Jobs at Nuance
66 open jobs
Technology we use
Engineering

Product

Sales & Marketing
.NET

Languages

C#

Languages

C++

Languages

Golang

Languages

Java

Languages

Javascript

Languages

Python

Languages

Sql

Languages

jQuery

Libraries

React

Libraries

Twitter Bootstrap

Libraries

AngularJS

Frameworks

ASP.NET

Frameworks

Django

Frameworks

Express

Frameworks

Flask

Frameworks

Hadoop

Frameworks

Node.js

Frameworks

Spark

Frameworks

Spring

Frameworks

TensorFlow

Frameworks

Torch

Frameworks

Torch (PyTorch)

Frameworks

Cassandra

Databases

HBase

Databases

Maria DB

Databases

Memcached

Databases

Microsoft SQL Server

Databases

MongoDB

Databases

MySQL

Databases

Oracle

Databases

PostgreSQL

Databases

Redis

Databases

SQLite

Databases

CosmosDB

Databases

Google Analytics

Analytics

NewRelic

Analytics

Azure App Insights

Analytics

Balsamiq

Design

InVision

Design

Sketch

Design

Aha!

Management

Confluence

Management

JIRA

Management

Microsoft Boards (ADO)

Management

Excel

Management

GitLab

Management

Salesforce

CRM

SalesHood

CRM

Xactly

CRM

Einstein Analytics

CRM

Could9

CRM

APTTUS

CRM

SendGrid

Email

Oracle Eloqua

Lead Gen

Adobe Experience Manager

Lead Gen