ClearMotion Raised $39M, InsideTracker Got $15M, and More Boston Tech News
Here's what you may have missed last week in the Boston tech ecosystem.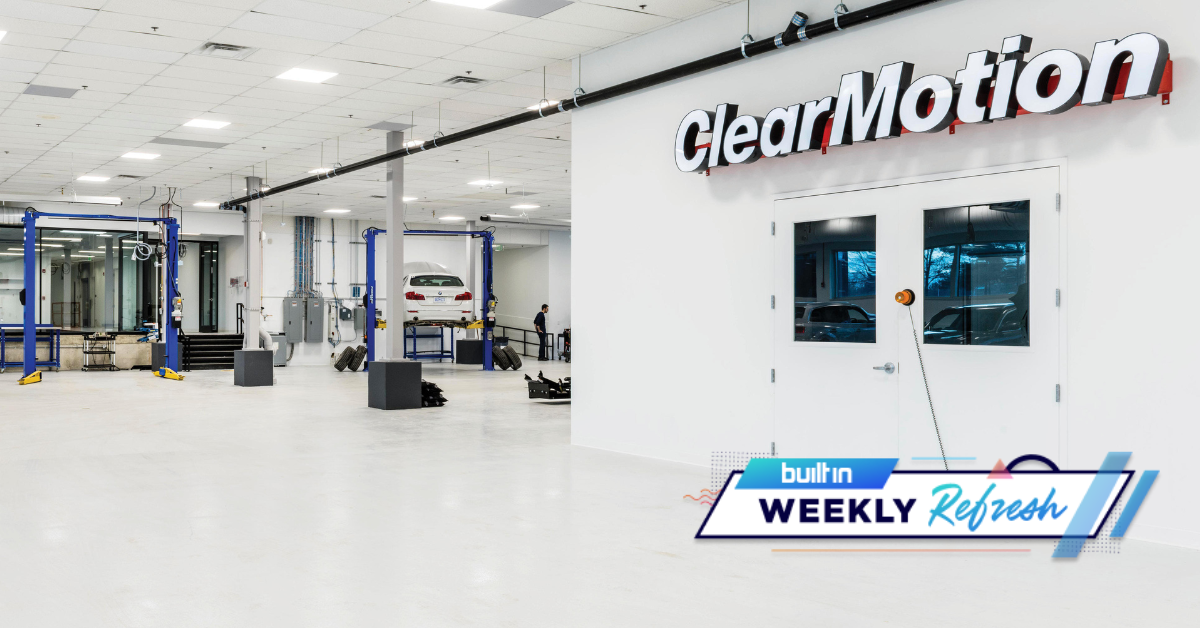 Autonomous robotics, road-sensing car technology and student-focused venture capital firms raked in funding last week. Read on to see how these companies are using their new capital. This is the Built In Boston Weekly Refresh. 
ClearMotion raised $39M. MIT spinout ClearMotion, a producer of "active suspension and proactive road sensing" software that helps cars feel less impact over bumps and grooves in the road raised $39 million last week. The raise, led by NIO Capital, will be used to help fuel its planned 2024 launch of its planned CM1 technology, which allows the company to input its product offerings in electric vehicles. The funding will also be used for global expansion efforts. [PRWeb]
InsideTracker pulled in $15M. InsideTracker, an artificial intelligence-fueled health optimization platform, pulled in $15 million in a Series B funding round. The raise was led by PeakBridge with participation from Cornucopian Capital, OurCrowd and other investors. With its new capital, InsideTracker is going to invest in research and development, along with expanding its marketing efforts and fueling its support operations. [PR Newswire]
Boston Tech Quote Of The Week
"By automating the most challenging and costly aspects of operating industrial robots, Realtime Robotics enables customers to unlock the promise of automation and drive output well beyond what has ever been conceived." — Michael Silverstein, managing partner of Soundproof Ventures
Realtime Robotics secured $14.4M. Autonomous robotic company Realtime Robotics secured $14.4 million in funding co-led by Soundproof Ventures, Heroic Ventures and SIP Global Partners. The Boston-based company creates robots for industrial enterprises. With its new capital, Realtime Robotics plans to continue its growth efforts and scale to meet "the growing industry demand" for its technology. [Business Wire]
Dorm Room Fund raked in $12.5M. Cambridge-based investing firm Dorm Room Fund raked in $12.5 million last week to continue delivering its mission of pouring capital into student-led startups. Marc Andreessen, Underscore VC and Garry Tan contributed to the oversubscribed raise. The firm will use its latest fund to continue investing efforts and hire student investment partners. [Built In Boston]
Formless was featured in Built In's Future 5 series. Formless is at the forefront of making Web3 music videos possible. The Boston startup is building a blockchain-based platform that allows musicians to upload their songs and music videos. This effort gives artists more ownership over their work and compensation. Earlier this year, the company launched a pre-beta mode of its platform on the Ethereum and Polygon testnet blockchains. The company expects its beta mode to be live by the end of the year. [Built In Boston]