Formless Aims to Use Web3 to Break Barriers Between Tech and Entertainment
Formless is building a blockchain platform that will allow musicians to upload their songs and music videos. The startup aims to give musicians more ownership over their work.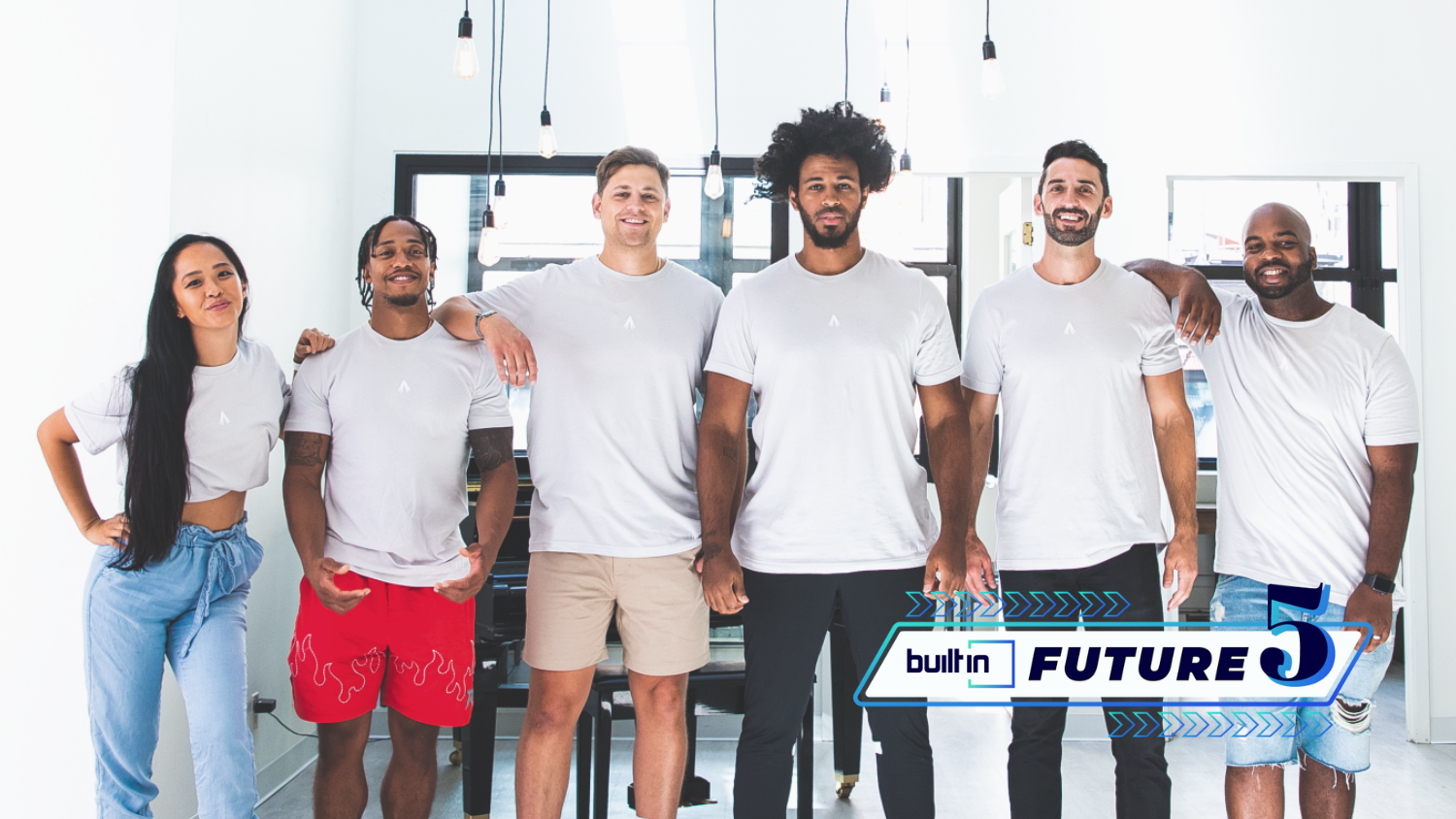 Sure the latest initiatives from the Teslas, Apples and Googles of the industry tend to dominate the tech news space — and with good reason. Still, the tech titans aren't the only ones bringing innovation to the sector.
In an effort to highlight up-and-coming startups, Built In has launched The Future 5 across 11 major U.S. tech hubs. Each quarter, we will feature five tech startups, nonprofits or entrepreneurs in each of these hubs who just might be working on the next big thing. You can check out last quarter's Boston round-up here.
* * *
As the Web3 sector continues to evolve, bright minds are hard at work making it possible for the blockchain to hold assets that are not exclusively digital artworks. Non-fungible tokens (NFTs) are often the talk of the town when it comes to Web3, and while most people peg the definition of an NFT to be artwork, startups are emerging to allow for other creative assets to be decentralized possessions. 
Boston-based Formless is at the forefront of making Web3 music videos possible. Founded in 2018, the startup is building a blockchain platform that will allow musicians to upload their songs and music videos, giving them more ownership over their work.
Earlier this year, Formless launched a pre-beta version of its audio and video content distribution platform, which is available on the Ethereum and Polygon testnet blockchains. The startup plans to release a beta version of its platform later this year.
I believe that the business decisions around each individual piece of content should be made by the artist."
Formless co-founder and CEO Brandon Tory told Built In via email that the idea for the company started when he was a child. 
"I grew up in a neighborhood where hip-hop was really the primary language — it was the way that I made virtually all of my friends, the way that I understood reality and the way that we collectively got through hard times using shared experiences," Tory said. "But for me, in particular, ... coding and technology were the things I was most passionate about."
Tory said he spent countless hours as a teenager trying to learn everything about tech, even though it didn't really match his culture or with what his friends were doing.
"I couldn't really understand how to merge my identities, ​​and even as I became an adult, I was challenged with that," he said.
Naming the company Formless is an ode to Tory's coming-of-age realization that both his cultural background and interests can co-exist. In adulthood, Tory landed roles as a software engineer at Apple and Google. As his career in tech thrived, he simultaneously pursued a music career and was discovered by record producer Timbaland. 
"Even though I had started to see some success as an emerging artist, financially there was no way to sustain myself, and this is when I started to put more serious thought into the business side of music and content distribution," Tory said.
When Tory learned more about Web3, he realized that uploading music to the blockchain can help give artists independence and more financial control over how their music makes money.
"I believe that the business decisions around each individual piece of content should be made by the artist," Tory said. "And the only scalable way to do that is to not treat songs as files but to treat songs as programs. Programs control the way that money moves on the internet. ... Many people think of blockchains as public, distributed databases but it turns out there's another interesting feature. Blockchains can be used to execute programs called smart contracts. This was the natural intersection of Formless and Web3."
With the help of his co-founders, Tony and his team built Formless into what it is today. As the startup expands, it aspires to redefine what it means to be an artist and technical founder while also revolutionizing the digital content industry.
Formless currently has 12 employees. As it gears up to launch a beta version of its platform, the company is actively hiring for marketing and administrative positions. Tony said Formless plans to bring on engineers and product managers in the near future.