E-Commerce Apparel Brand Perkies Expands Mission With New Social Impact
What started as an idea to make a better sticky bra turned into the ability to offer breast cancer survivors a way to have the look and feel of nipples after a mastectomy.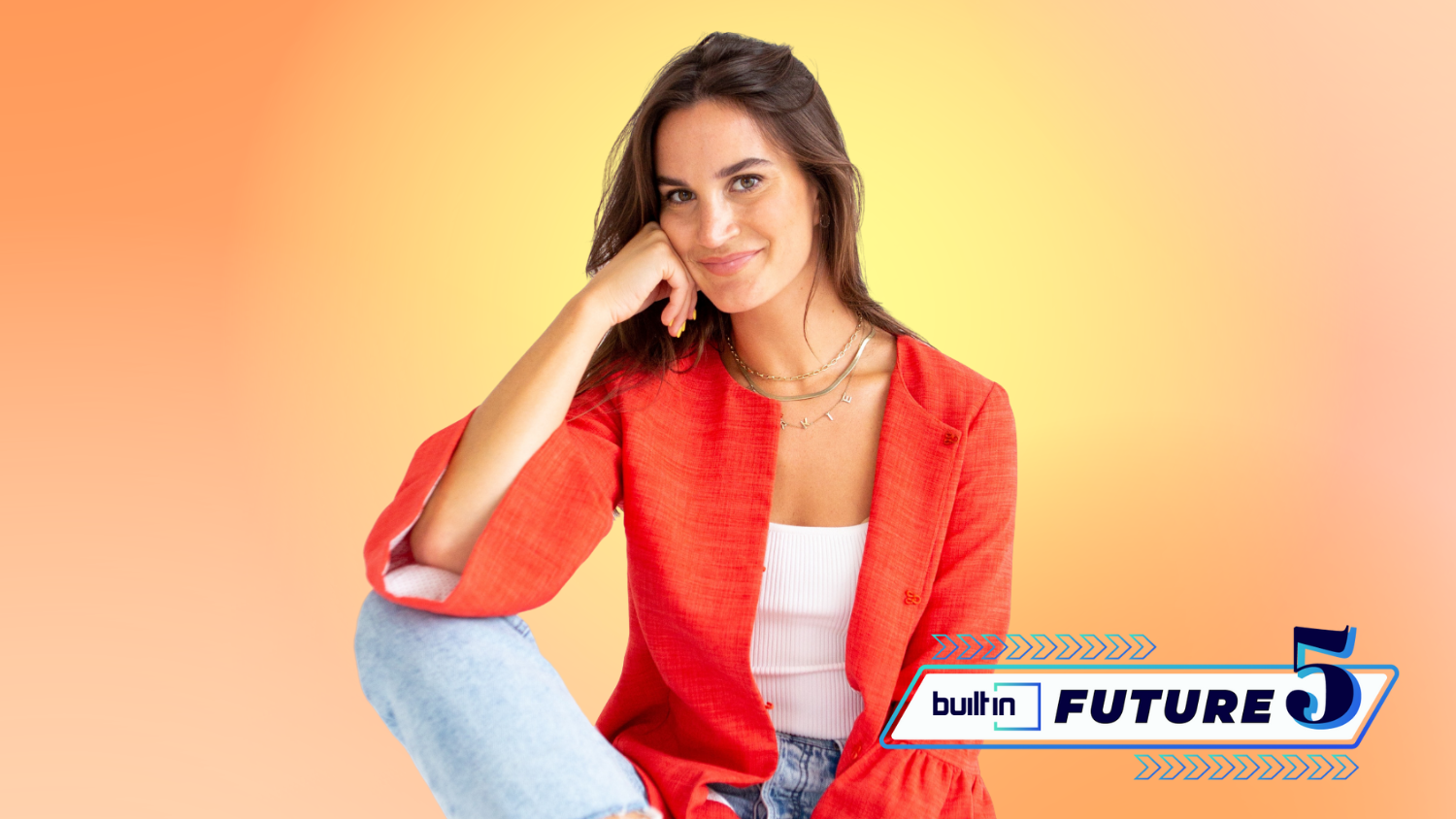 Sure the latest initiatives from the Teslas, Apples and Googles of the industry tend to dominate the tech news space — and with good reason. Still, the tech titans aren't the only ones bringing innovation to the sector.
In an effort to highlight up-and-coming startups, Built In has launched The Future 5 across 11 major U.S. tech hubs. Each quarter, we will feature five tech startups, nonprofits or entrepreneurs in each of these hubs who just might be working on the next big thing. You can check out last quarter's Boston round-up here.
* * *
Perkies CEO and founder Rosie Mangiarotti has wanted to be an entrepreneur since high school. As a young woman, Mangiarotti had to navigate finding bras that worked well for a variety of garments that were backless, strapless or both. At the time, this wasn't an easy product to come by and, according to Mangiarotti, the options available weren't good enough.
It was during her time at Brown University in 2018 that Mangiarotti brought her adolescent product idea to life and founded Perkies, an e-commerce and apparel startup that creates innovative and functional undergarments for women. Today, Perkies has further expanded into a social impact and sustainability startup. 
"The high school idea was basically inventing a better sticky bra," Mangiarotti told Built In. "It was a whimsical idea that there should have been sticky bras that have replaceable adhesive." 
The concept of a replaceable adhesive is a huge differentiating factor in the world of sticky bras, which are made to stick to the wearer and provide them lift and coverage without the need for any straps.
Most sticky bras on the market wear off after a few uses, leaving consumers to purchase another one. Perkies' ability to offer replacement adhesive allows users to keep the same bra for longer. According to Mangiarotti, this option is more sustainable as it causes less product waste.
As Perkies has grown, it now offers other reusable products such as nipple covers called Perkies Petals and Perkies Nips that operate as nipple enhancers and "essentially provide a consistent, desirable, perky look for women who are into this pop culture trend right now of 'free the nipple,'" Mangiarotti said.
Beyond expanding its apparel offerings, Perkies has transitioned into a social impact brand by creating partnerships with the Breast Cancer Research Foundation. As of this year, Perkies is set to donate 5 percent of all website sales to the foundation alongside agreeing to a minimum donation of $1,000.
I found a niche with Perkies Nips products within the breast cancer community."
Working with the Breast Cancer Research Foundation exposed Mangiarotti to learning more about the needs and interests of breast cancer survivors and how Perkies' existing products could help that community.
"One thing I did learn is that a lot of women who undergo mastectomies don't have a nipple after surgery," Mangiarotti told Built In. "You can get reconstructive surgery after, but not everyone opts for that. And in order to get a new nipple, a lot of women opt for a permanent tattoo, but not everyone wants that either. So I found a niche with Perkies Nips products within the breast cancer community."
Since becoming more involved with the breast cancer community, Mangiarotti realized that Perkies Nips go beyond serving a pop culture trend and have become a huge help to survivors who want to have nipples again. This product gives breast cancer survivors the look and feel of having nipples without having to go through another surgery, get a tattoo or put more trauma on our bodies, Mangiarotti said. 
To date, Perkies has raised $150,000 in outside funding and is hoping to close a pre-seed round soon. While Mangiarotti is open to taking on more capital, she said that she does not want to ever put herself in the place where she is raising an unnecessary large round and over-promising.
"It's cool to see how far I've come with what I've already raised," Mangiarotti said. "While raising capital is a huge step to growth, I'm equally focused on building our philanthropic impact."