Summer Tech Watch: 10 Boston Companies to Know
As summer is heating up, so too is Boston's tech scene. Check out 10 companies that reward their employees with standout perks and benefits.
Summer is finally here. Whether you're working on a tan, paddling the Charles River or catching a game at Fenway, it might also be a good time to catch up on the movers and shakers in your local tech scene — and Built In Boston has curated 10 noteworthy companies to get you started.
With $1.84 billion raised by Boston startups in April alone — along with $4.8 billion in Q1 — many of the city's tech employers are unveiling upgrades to the breadth, depth and inclusion of their culture and perks.
The Boston-based companies featured here are unique in many ways, but all 10 have one thing in common: They are exciting, people-first organizations worth keeping on your radar.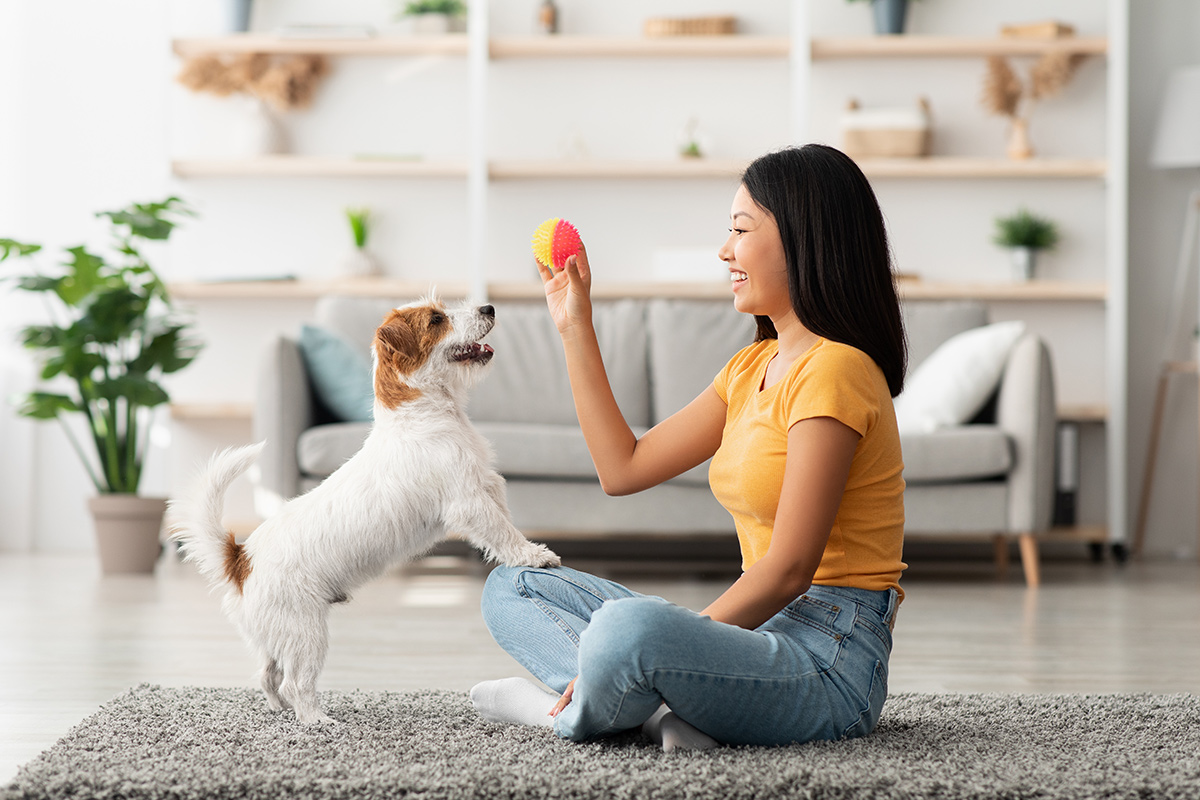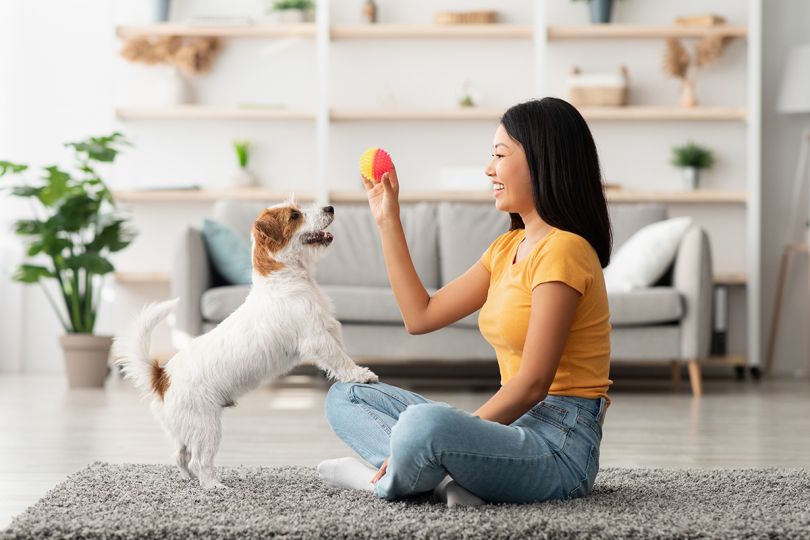 What they do: Chewy is an online destination for anyone with a pet and provides personalized service alongside the pricing and convenience of e-commerce. Its 24 warehouses keep a selection of over 100,000 products including in-house brands and prescription pet food and medication.
The perks:
Pet-related benefits, including "paw-ternity leave" for those who have a new puppy joining their home
A generous parental leave and a return-to-work program
A variety of employee resource groups (ERGs) 
Company-sponsored office sports leagues to support inclusion and camaraderie for all colleagues
Hiring practices that promote diversity and a dedicated diversity and inclusion staff
Customer first: "Each discussion starts by asking, 'What is the customer problem we are trying to solve?' rather than, 'What does this mean to Chewy?'" Maheswari Govindaraju, director of product and analytics, told Built In Boston in 2020. "Being customer-first is not just one of our operating principles on paper, but also the core of our company."  
What they do: Dynatrace offers comprehensive automation and intelligence solutions to companies around the world. Even with 3,600 team members, Dynatrace is home to a supportive, team-oriented culture. "My peers never hesitate to praise each other's work and share tips and tricks. It's an amazing personal and professional support system," said Raf Rodriguez, a sales development representative team lead.
The perks:
Offices with fully-stocked kitchens and game rooms with pool, ping pong and video games
A home office stipend for remote employees
Flexible work schedule 
Pet insurance that can cover up to 90 percent of out-of-pocket pet medical expenses
Generous vacation and sick days, with additional PTO offered for volunteering
Room to grow: "By letting go of perfectionism, I find myself to be more creative," Sandi Larsen, vice president of security solutions, told Built In Boston in May. "Adopting more of a growth mindset allows you to work hard, excel and be the best you can be. Your contributions do not have to be perfect to be valuable."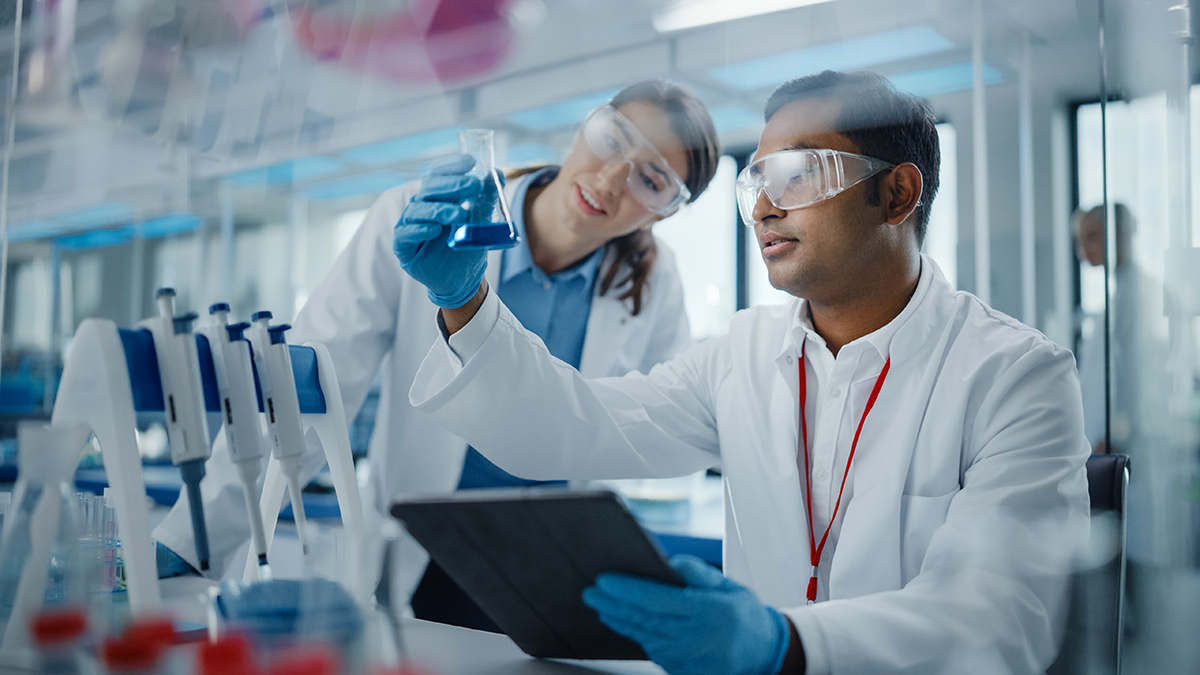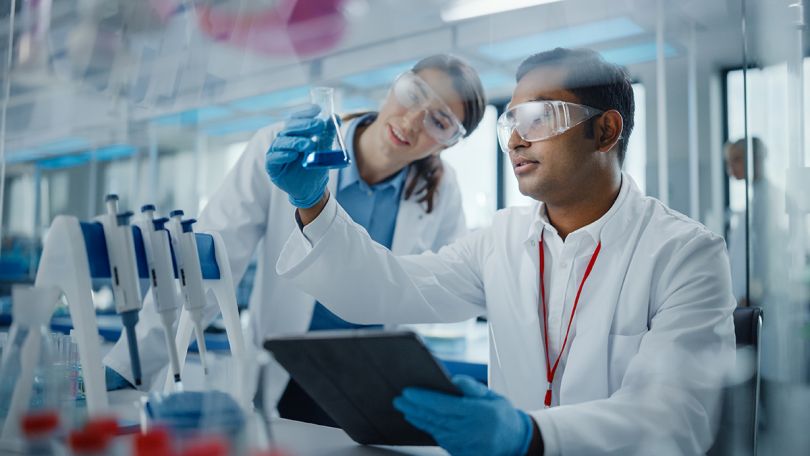 What they do: Benchling's research and development cloud platform powers innovation for biotech companies. While working together in an academic lab, Benchling's founders noticed  the technology available to them had not kept pace with the science. The solution was clear to them: build the technology to power complex scientific innovation and collaboration. Today, over 200,000 scientists rely on Benchling for their work.
The perks:
A diverse team of "kind humans and awesome nerds" 
Flexibility to work from offices in Boston, San Francisco and Zurich, as well as remotely or in the field 
Generous vacation leave
Sabbaticals at the 5- and 10-year marks 
Four months of paid parental leave followed by a return-to-work program 
Shared goals: "Building and sustaining a positive team culture grounded in true connection and trust is critical to scaling a high-performing organization," Benchling CMO Lindsey Irvine told Built In Boston last year. "By setting goals early on that connect to those of the broader business, the team is aligned with a shared understanding of the road ahead and can effectively prioritize, make decisions and establish a framework for shared accountability and collaboration."
What they do: Blueconic is a customer data platform that unifies information from across multiple systems. With Blueconic, companies across several industries are able to better understand and utilize data in their marketing and customer relationships. 
The perks:
A diverse, international team working from Boston and the Netherlands with remote employees worldwide 
Flexible work schedule 
Home office stipend for remote employees 
A documented equal pay policy with a mean gender pay gap below 10 percent (even during a period of rapid growth)
Generous paid time off, including 28 days of vacation on top of sick leave and company holidays
Trust and authenticity: "What stood out about my candidate experience was the authenticity from everyone I met during the process," Katherine Boardman, senior vice president of people and talent, told Built In Boston in May. "What has struck me is how much we share about ourselves because we feel safe to do so and trust each other."
What they do: Launched in 2008, Lose It! was an early addition to app stores. Its weight-loss app simplifies counting calories to help over 40 million users reach a healthy weight. The app encourages a balanced, patient approach to weight loss, and the company applies the same dedicated mindset to its culture.
The perks:
A monthly $90 wellness reimbursement (including fitness, workout attire, lift tickets, massages, and more)
Company-sponsored entry fees for group events like Spartan Races and 5Ks that support team activities outside of work 
A cross-functional employee engagement team
Flexible vacation policy
Annual international retreat for all team members and their families
Balanced approach: "We offer a balanced approach to work and life, and have a "take time off when you need it" philosophy. We don't just say this — we do this," Nichole Thompson, a human resources consultant told Built In Boston last year. "We have an open PTO policy, drop our workweek down to four days during the summer and take employees and their families on a multi-week international retreat. With a little planning and preparation, we are able to successfully balance both our need for time off and the needs of the business."
What they do: Anduril Industries builds the next generation of military technology, utilizing AI, autonomy and sensor fusion. Anduril brings together engineering experts and military veterans in order to build the best products possible that serve the needs of servicemen and women on the front lines. Its proactive research and development process is privately funded and efficient, which allows the company to provide finished products at a cost savings to the American taxpayer.
The perks:
Lunch and dinner offered daily in each office
Continuing education stipend 
Paid premiums on platinum-tier insurance coverage for employees and their dependents
Family planning and fertility support
Annual bonus when employees take a vacation of more than one week
Authentic colleagues: "At first glance, you might think the biggest factor for joining an up-and-coming, high-tech startup like Anduril might be the free food, the opportunity to play with robots or the uniquely compelling mission. But for me, what really sealed the deal was the people," software engineer Nabil Enayet told Built In Boston last year. "Everyone I met, from engineers on the ground floor all the way up to Brian, our CEO, was authentic, intelligent and plugged into the company's mission."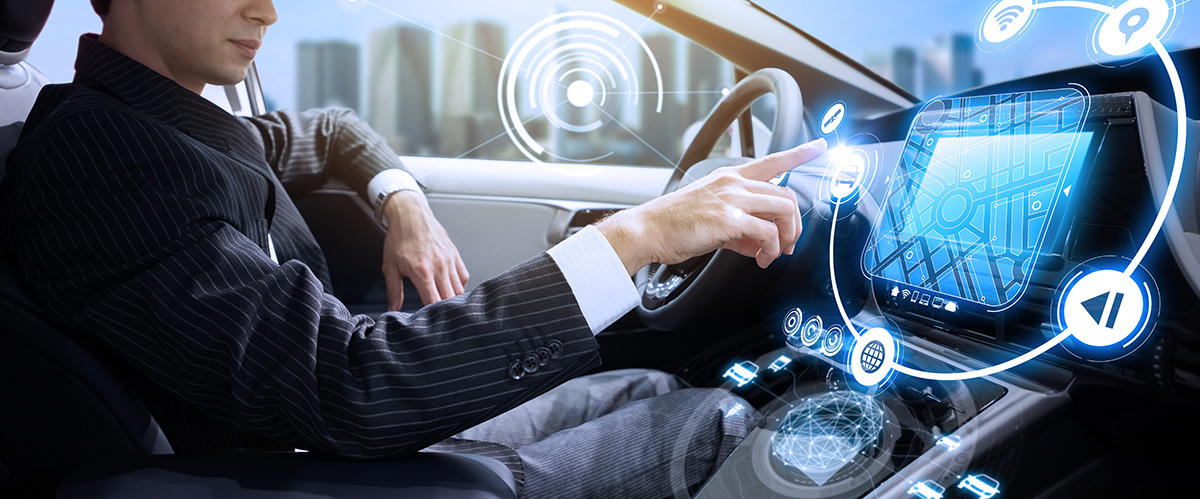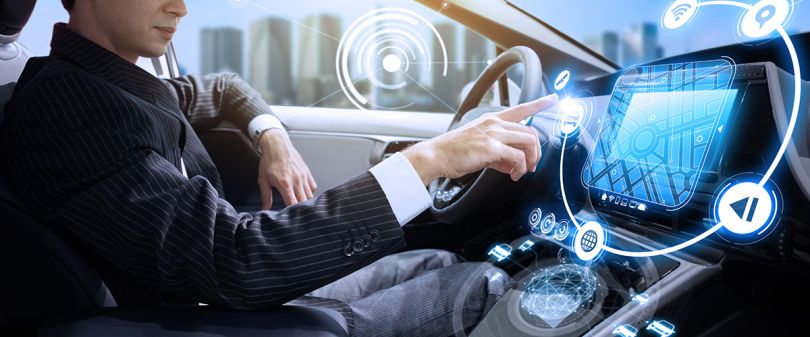 What they do: Perceptive Automata is building the artificial intelligence that will power machines of the future, like self-driving vehicles. The company combines behavioral science with machine learning to help its AI understand people in order to enable autonomous vehicles to safely operate around pedestrians, cyclists and other vehicles — all while providing a smooth ride.
The perks:
Every employee has a $2,000 annual budget for continuing education 
Monthly team events 
Quarterly events with family and friends
Partnerships with nonprofits like Resilient Coders 
Community engagement with STEM and high school students
Shared passions: "I was surprised at how much people genuinely seem to enjoy coming to work," Till Hartmann, Perceptive's director of research, told Built In Boston in 2019. "I'm sure this is largely from a shared passion for the project, but also because we look forward to daily video game competitions and the resulting bragging rights. Despite coming from various countries and cultural backgrounds, we are surprisingly similar when it comes to enjoying each others' company, the food and treats and being pretty nerdy."
What they do: STR develops technological solutions to address national security concerns. The company was founded by five engineers around a table in a basement, with dreams much bigger than their meeting environment. Today, STR's work delivers technology centered on building a free and safe society.
The perks:
ERGs
Affinity groups with those who share common interests (including running, walking and math) 
Seminars for professional development 
Tuition reimbursement 
Social events for employees and their families
Opportunity to advance: "I looked into the company after I saw a job posting for an autonomy engineering position. I felt really drawn to what the company stood for and the projects they engaged in," Kiki Sarpong, an autonomy engineer, told Built In Boston last year. "The position afforded me the opportunity to work with a lot of advanced technology and improve my skill and experience as an engineer. The different projects they engaged in seemed exciting and challenging and fit well with my skill set."
What they do: PathAI aims to improve the accuracy of diagnosis and efficacy of treatment for complex diseases in order to improve patient outcomes. The AI-powered pathology platform seeks to transform research, clinical development and diagnostics by collaborating with clinicians, laboratories and biopharma partners and implementing new approaches in machine and deep learning.
The perks:
Remote-friendly, flexible work schedule
Catered lunches on Fridays
Kitchen full of favorite staff snacks like fruit, cookies and seaweed snacks with on-tap green tea, iced coffee and kombucha
Commuter benefits and parking
Generous parental leave and a free membership to care.com to help with childcare needs
Opportunity to advance: "I joined PathAI because of the extremely passionate and talented people on the team," Ram Srinivasan, a senior machine learning engineer, told Built In Boston last year. "I can always count on my colleagues to work on the most impactful and challenging problems that affect patients' lives. Every day is an opportunity to learn and grow."
What they do: Indigo builds agricultural solutions that lower carbon emissions and improve profitability for farmers. Indigo utilizes plant microbes and agronomic insights while working across the supply chain to help sustainably feed the planet. The company is named for the plant genus Indigofera and its rich history, which embodies Indigo's ambitious goals.
The perks:
Flexible schedule
Parking and commuter benefits
Wellness programs and onsite gym
Company outings and recreational clubs
Generous paid time off and parental leave
Curiosity, Drive and Communication: "The biggest attributes I look for in my candidates are curiosity, drive and communication skills,"  Nicholas Malizia, senior director of marketplace data science, told Built In Boston last December. "While I expect a certain baseline of quantitative and scientific knowledge relevant to the position, to some degree, a particular programming language, method or analysis platform can be learned. Curiosity and drive are personality traits that people bring with them — they aren't learned on the job."