Boston-Based Salsify Lands $200M Series F, Plans to Hire 200
This round brings Salsify's total valuation to $2 billion, making it a tech unicorn.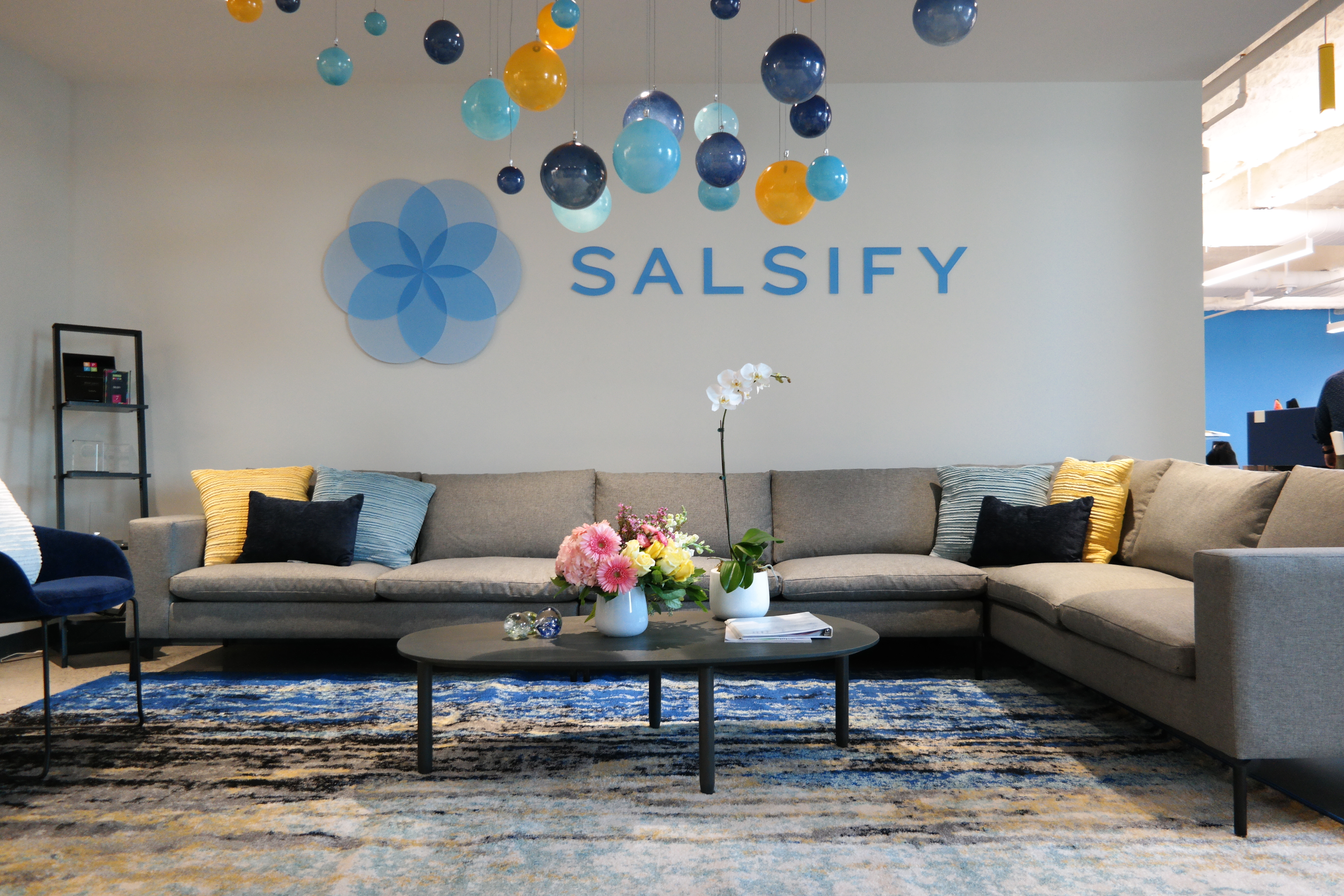 Salsify, a commerce experience management company that works with powerhouse brands such as L'Oréal and Coca-Cola, pulled in $200 million in its Series F funding round on Wednesday.
The tech unicorn has reached a valuation of $2 billion which follows a successful 2021. According to Salsify CEO and co-founder Jason Purcell, the company ended the year with a $110 million average annual return.
Salsify's fresh funding round, led by TPG, will go toward improving the company's technology, global expansion and hiring efforts. Purcell told Built In via email that he expects the now 800-person company to grow to 1,000 employees by the end of the year.
"This new investment led by TPG and our partnerships with these leading investors will fuel Salsify's ability to continue our aggressive product innovation while increasing the value we drive for our customers, partners and employees around the world," Purcell said in a statement.
Salsify's technology helps brand manufacturers, distributors and retailers organize a record for products, facilitate cross-team collaboration and provide insights that help brands optimize sales.
The Boston-based company began raising for the Series F round in February and was able to receive term sheets and close the round before the end of March.
"We feel fortunate to have been able to run a smooth process given the overall macro conditions," Purcell told Built In. "We'd been having regular conversations with investors that have been following Salsify's progress for several years and with the acceleration of digital transformation and our market leadership position, these conversations began accelerating at the end of 2021. We decided to capitalize on this interest and raise additional capital early."
The Series F brings Salsify's total funding raised to date to $450 million, including a $155 million round in 2020 and $43 million round in 2018.