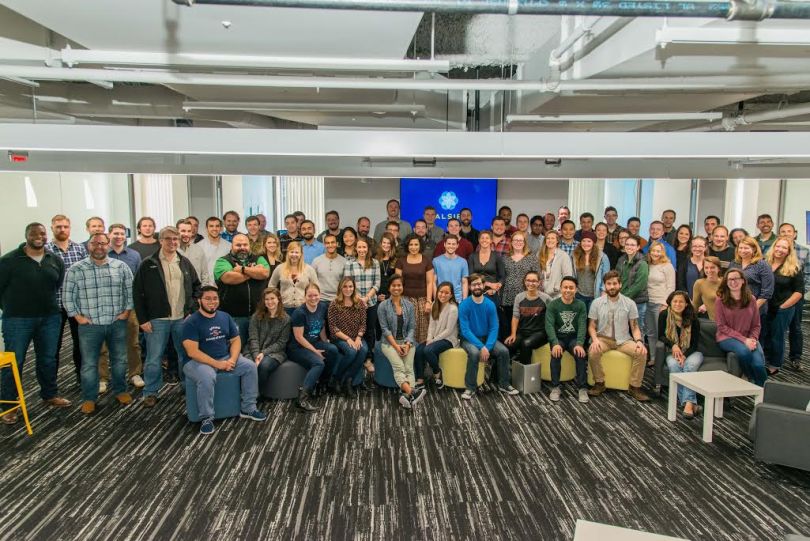 Salsify, a Boston tech company helping brands transform their digital shopping experiences, announced on Tuesday that it has raised $43 million in funding.
The Series D round was led by Greenspring Associates, with participation from existing investors Matrix Partners, Venrock, Underscore VC and North Bridge Venture Partners.
The new funding will be used for research and development, global growth and an aggressive expansion of Salsify's Boston team, said CEO Jason Purcell.
"By 2022, 58 percent of all retail sales are expected to be influenced by digital," Purcell said. "In order to drive market share and margins, winning brands need to deliver and continually optimize a differentiated product experience for buyers at every touchpoint across the digital shelf."
Founded in 2012, Salsify delivers a cloud-based product experience management system that connects manufacturers, distributors and retailers so they can manage the content and communication necessary for e-commerce.
By 2022, 58 percent of all retail sales are expected to be influenced by digital."
The concept for Salsify emerged when Purcell realized how antiquated the work processes related to e-commerce were. For decades, retailers had been driving what was sold in market by choosing products from their suppliers, and merchandising and promoting these products themselves. But now, the consumer decides where and how they shop.
To meet these new demands, retailers asked brands to deliver more content than ever before — but brands can't keep up with requests, nor do they have the technology to do so.
Over the course of the past year, Salsify has catered to brands looking for help navigating the increasingly complex e-commerce landscape, bringing on new customers such as Anheuser-Busch, Perry Ellis, Michelin and Asics.
"Locally, we are set to open a new, significantly larger office in downtown Boston later this summer, allowing us to aggressively hire across all departments later in 2018 and beyond," Purcell said. "We have open roles across many experience levels in customer success, engineering, administration, IT and sales."
Currently, Salsify employs 228 in Boston. Purcell has said he expects Salsify to become one of Boston's next great billion-dollar companies.
For the remainder of 2018, Salsify will set its sights on continued global expansion, Purcell added.
"Salsify has a growing roster of global customers, many of which are headquartered outside of the United States," Purcell said. "To better serve more of these companies, we plan to expand our office presence globally over the coming year."